My family and I just traveled by car across the country to start a new chapter of our lives. We moved into the cutest rental home this past Sunday as the hubs will be pursuing a phd. So, while we are settling in and attempting to find everything in the piles of boxes, I have some amazing ladies filling in for me. Today, Tan from Squirrelly Minds is popping in to share an amazing blog tracking printable! I met Tan at Alt Summit in 2013 and I fell in love with her warm personality. It's just extra bonus that she's crazy creative, too!
Hey everyone! I'm Tan from
Squirrelly Minds
, and I'm so excited to be here with you while Amy deals with all the FUN times of moving and unpacking (please note my sarcasm, that poor girl). Today, I wanted to offer fellow bloggers out there a special treat in the form of a printable to help keep you on track every month, cause let's face it, we need any help we can get when it comes to keeping track of logistics (makers wanna make!).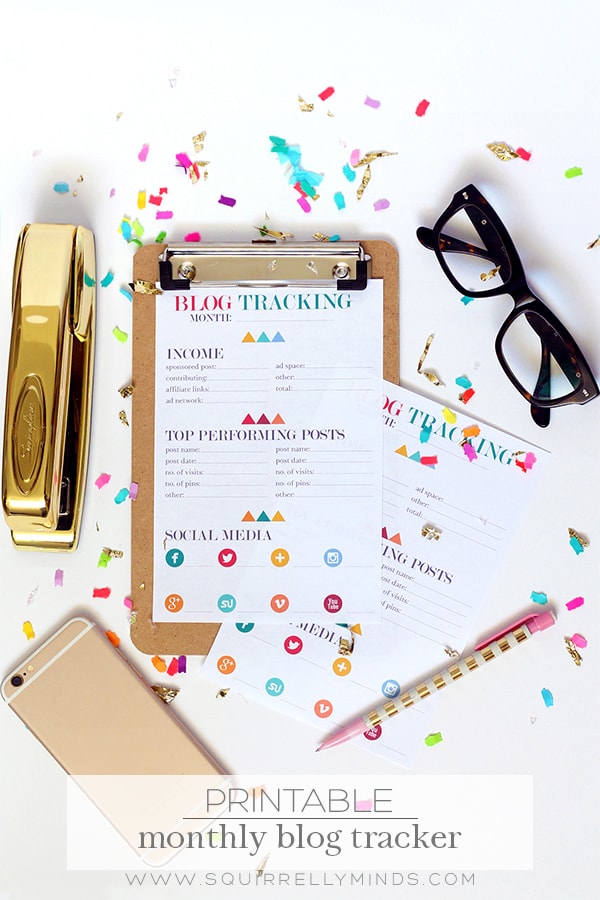 I had a blog planner last year and found it helpful for keeping track of monthly stats. It only took me half a year to realize I hadn't kept up with that good habit and decided to make my own mini version for me and you today. This printable focuses on income, top performing posts, and social media follows that allows you to see a snapshot and keep track of how your blog is performing each month.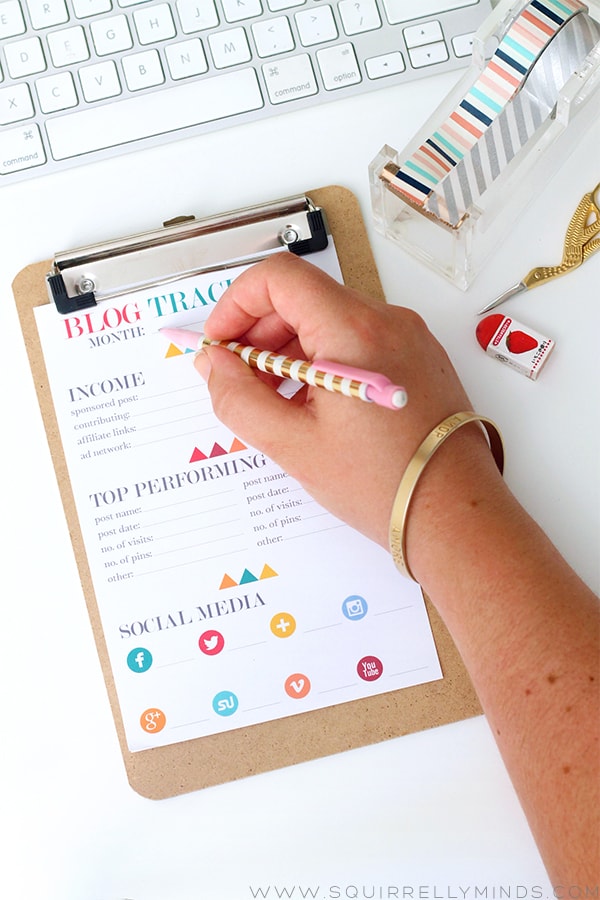 Sure, you could easily keep a text file on your computer, but if you're anything like me, you need to have something you can write on and hold. Are any of you kinesthetic like me in that way?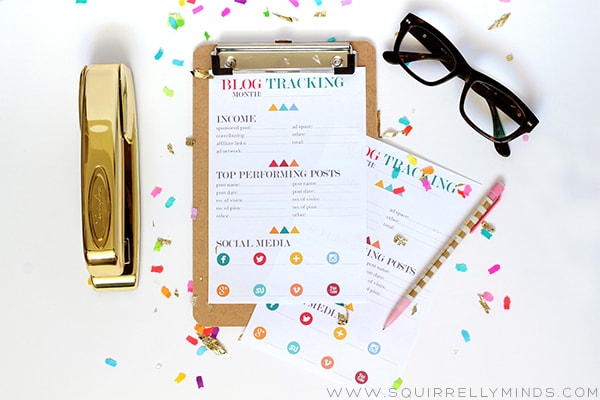 Each page contains two sheets, so for a full year's worth you only need to print off 6 pages. You can either bind them into a little notebook or attach them to a mini clipboard like I've done. Let's face it, mini clipboards are way cute.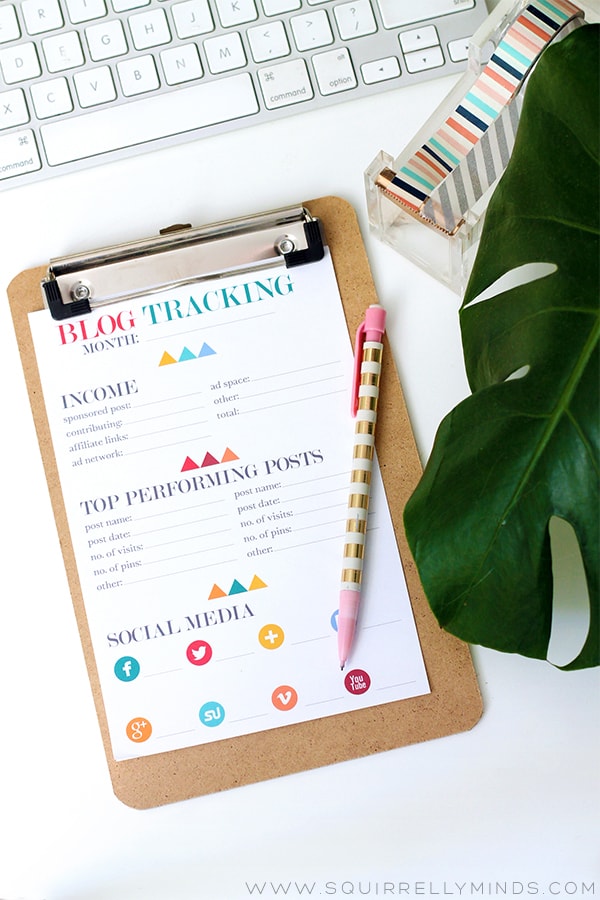 To get your printable, simply click on the link below to download the PDF. Set your printer to print high quality on plain paper or cardstock and print. Cut along the grey lines and you're good to go!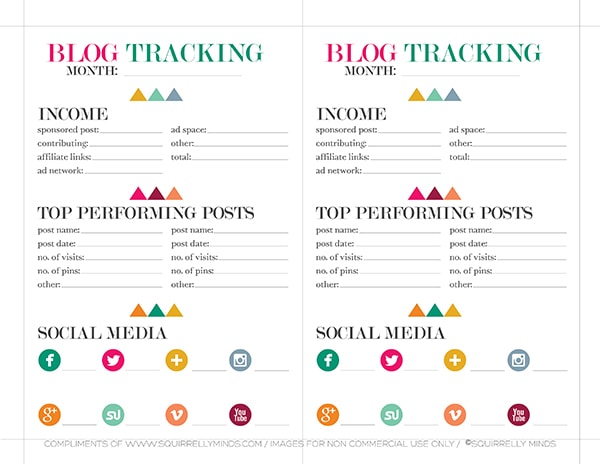 Thanks so much for stopping by Tan! I love keeping organized and when being organized can also be pretty, it's like icing on the cake.

SaveSave