A fun way to use Pineapples as party decor
Pineapples are still a huge trend this year. They are showing up everywhere from clothing, jewelry, paintings and so many delicious desserts. I will be honest, it's a rare occasion that I buy an actual pineapple, but a few weeks ago I decided to make pineapple popsicles and decided to use that little pineapple as many ways as I could. Today I am sharing a fun way to use Pineapples as party decor!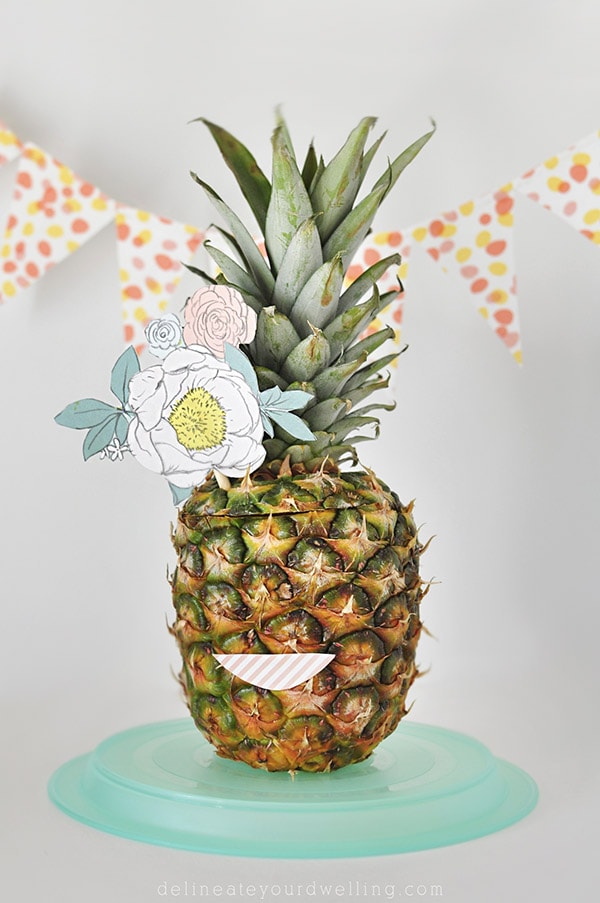 Supplies:
Wooden Skewers
Hot.Glue
Scrapbook Paper
Scissors
PINEAPPLE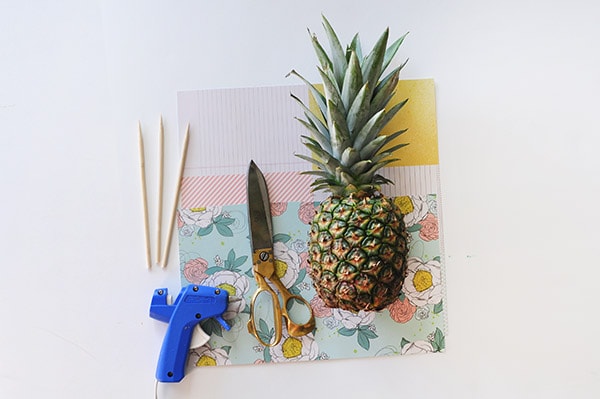 I wanted my little pineapple lady to have a lovely flower in her hair, so I cut one out from my favorite scrapbook paper. Then add a dab of hot.glue to secure it to the wooden skewer.
My skewers were short, but if you have longer ones, just break (or cut) a few inches off, so the flower sits correctly on the "head" of your pineapple lady.

I want this floral "hat" for myself, it's so fun.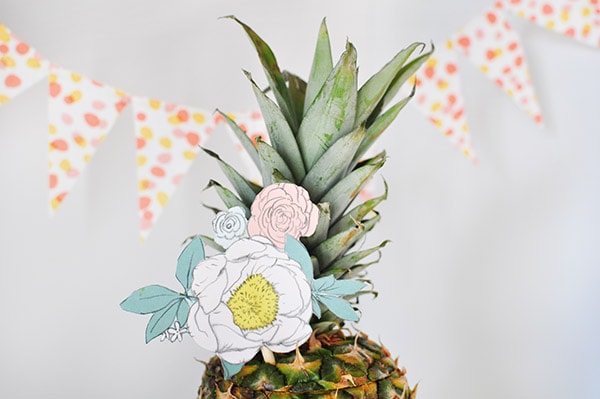 Using the same method, I also added a little mouth to my Pineapple lady.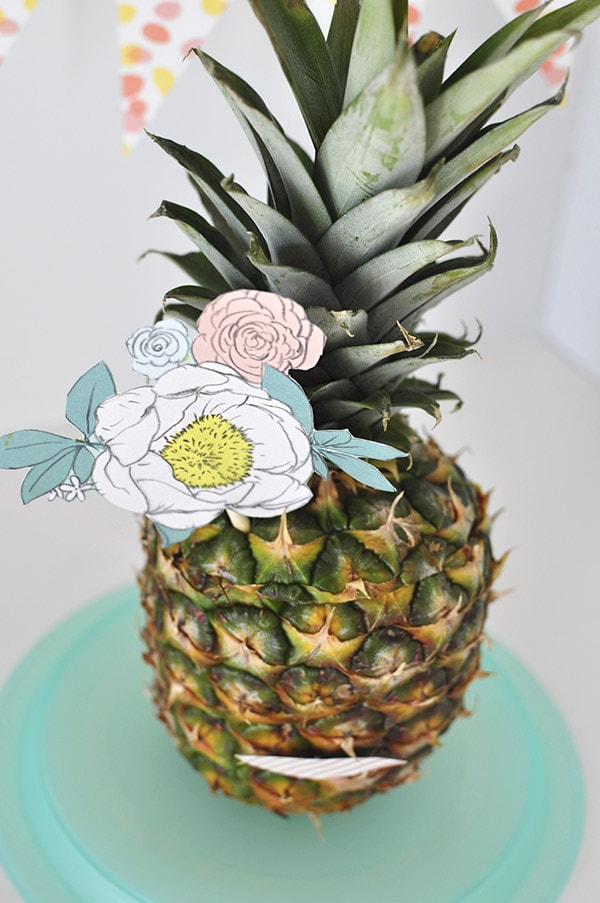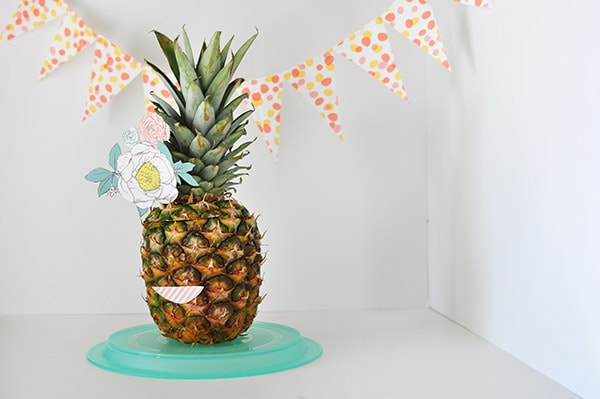 This would be so fun to make up a few of these Pineapple people and set them out on a table at your next summer party! What is your most creative pineapple use?
SaveSave