Gold Foil Doily Art : Easy Art Work
INSIDE : Learn how to create the most gorgeous artwork out of a Doily!! See how Gold Foil Doily Art should definitely be hanging in your home today.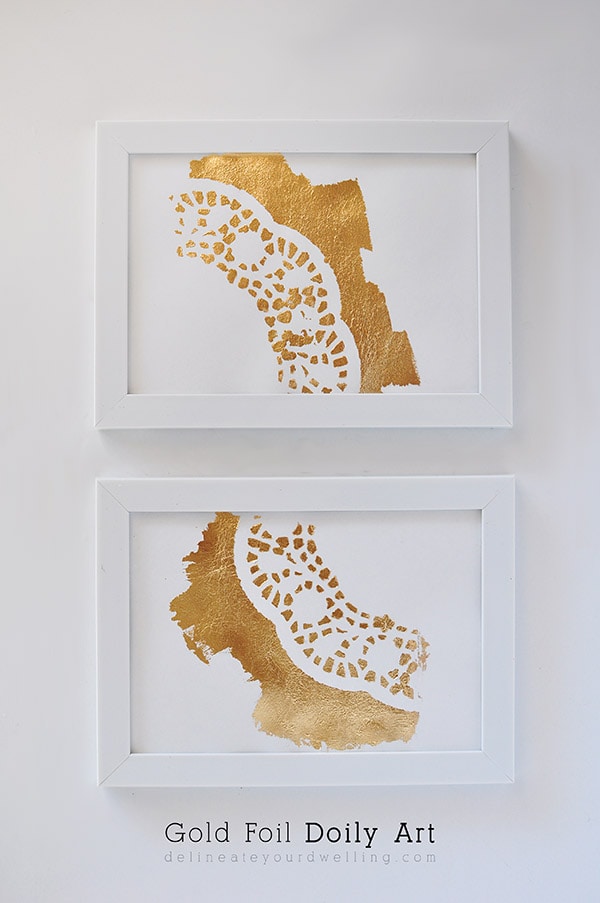 This post contains affiliate links. See my full disclosure here.
I have had such a fun time creating all kinds of different and new art work! So far, I have made
Are you loving these monthly Easy Art posts as much as I am?! Throughout the month, I find myself thinking about what fun art work I can make and share. Each month I am so excited but this month might be one of my favorite pieces of art to date. Today, I am sharing how to make this stunningly simple Gold Foil Doily Art.
What are the Supplies for the Gold Foil Doily Art?
Medium sized Doily
Sponge Brush
Gold Leaf, 18 Sheet Pack
Metal Leaf Adhesive
Sheet of paper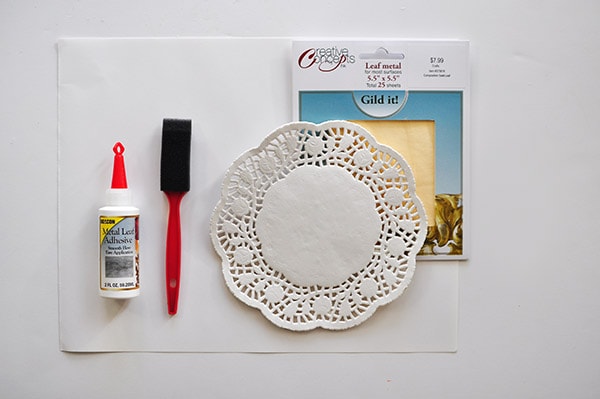 How do you make art with Doilies?
First, lightly draw a square with a pencil on your paper to help denote the area you are working within. Place your doily in one of the corners of that artwork area.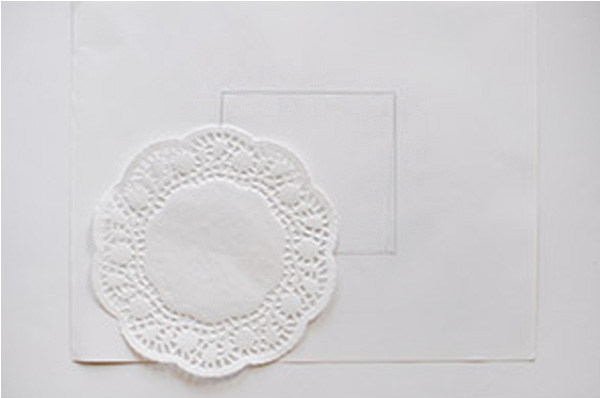 Next, get out your Metal Leaf Adhesive.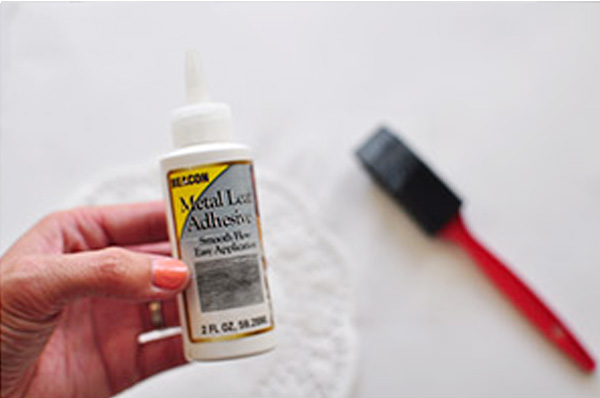 Apply a generous layer over the doily corner. (I highlighted in peach the area I applied my adhesive.) Note: Do not go over and over attempting to get a smooth coat. It's better to apply nice and thick and then immediately remove the doily.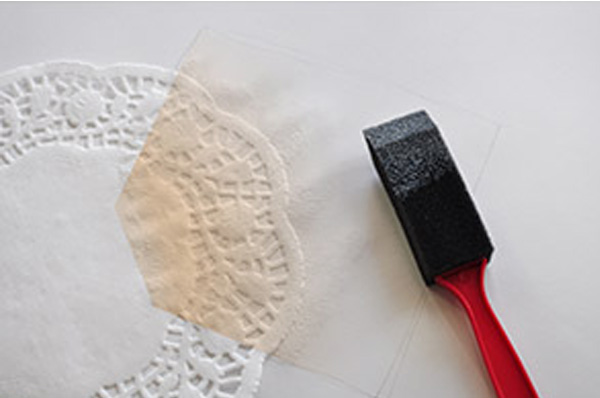 Last, set your sheet of gold foil over the adhesive and allow to dry per the directions on your adhesive.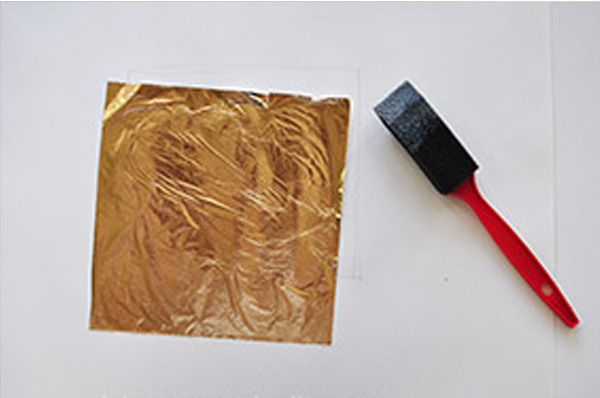 After the adhesive has adequately dried, I used a clean (and dry) sponge brush to wipe away the excess gold foil.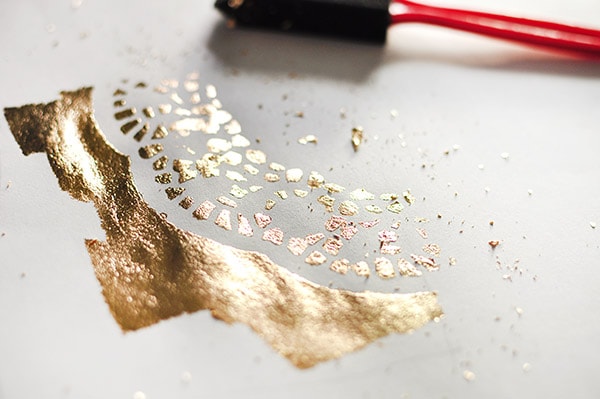 The result is this lovely doily art print.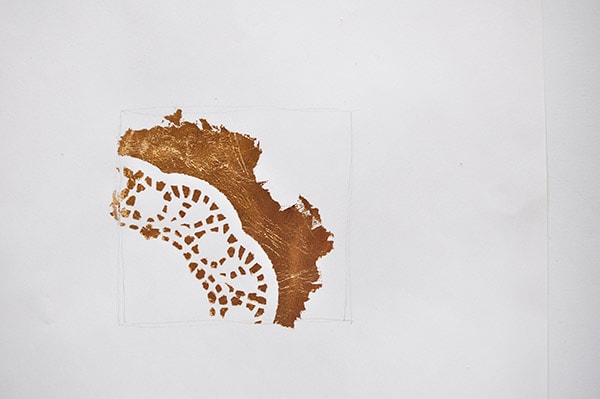 I made two of these prints and framed them in white rectangular frames I had bought a few years ago from Target.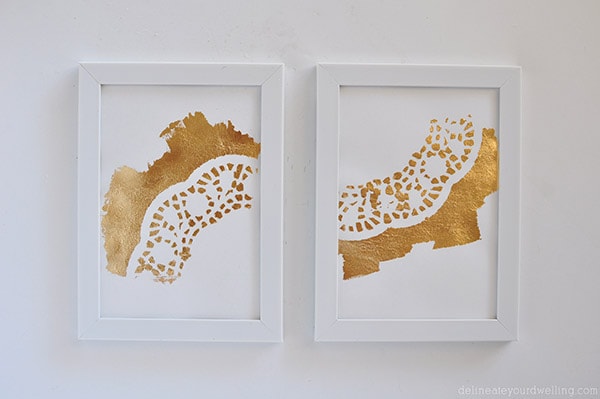 Check out some of my favorite Gold Foil supplies: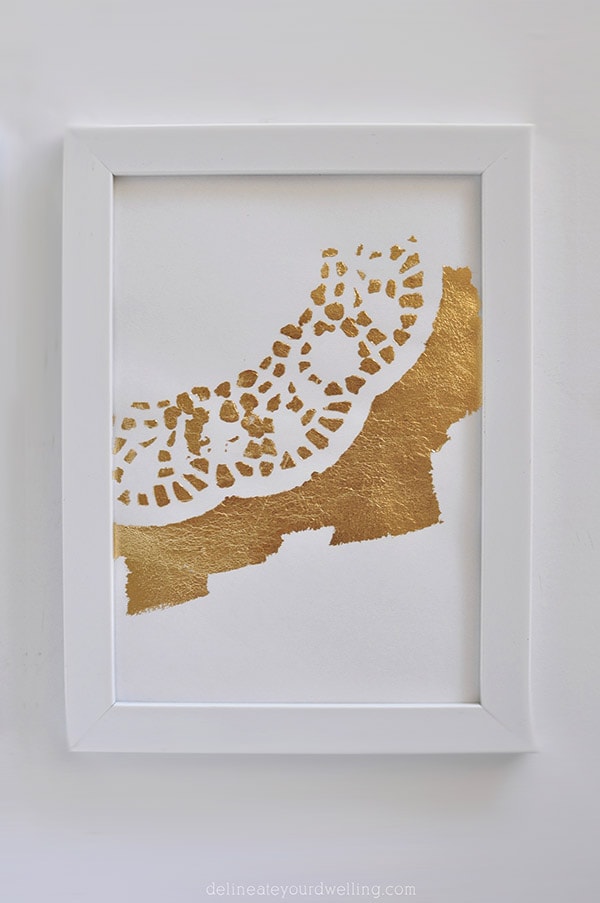 I love the simplicity of these Gold Foil Doily Art! Now my mind is burst with ideas of all the things I could use in a similar stamping gold foil process. Do you see why this is my favorite Easy Art Work post to date?
ALL THE SUPPLIES FOR ALL THESE EASY PIECES OF ART:


If you are looking for more Easy DIY Artwork, you might want to check out these simple tutorials I put together for other paintings.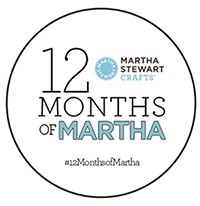 Interested in my other 12 Months of Martha projects?

And you might like these other Gold Foil Projects I've done!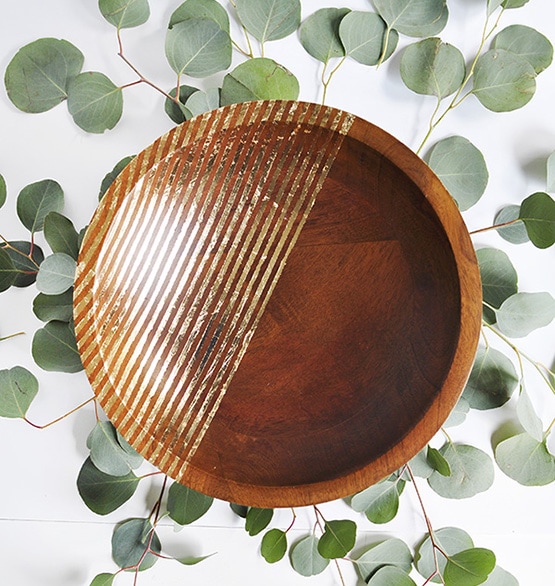 SaveSave
SaveSave
SaveSave