INSIDE : Learn how to create modern texture art with a simple DIY Pepper Painting Technique. Completely transform any art into something modern and fun.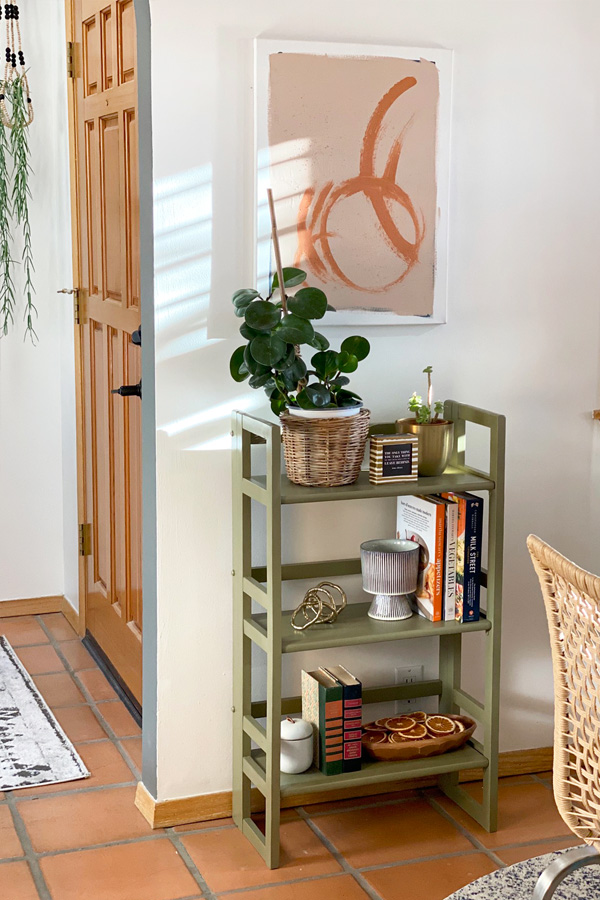 This post may contain affiliate links. See full disclosure here.
I have long wanted to give my hand at making some fun textural art for my home. I made a Clay Ring Wall Hanging which brought tons of movement. And then I recently made a unique Yarn Art project, which brought color and texture. And lets not forget how fun trying out the Baking Soda paint trend is!
But, I've wanted to try texture on a flat canvas surface and when I needed a new piece of art to hang over my recently painted bookshelf… I grabbed a few supplies and just went for it! Check out how I made this fun DIY Pepper Painting Technique.
What do I need to make simple Pepper texture art?
Large Canvas
Acrylic Paint
Paint Brush
Pepper
How to make DIY textural artwork?
This is such a simple project. Be sure to watch the video for my step by step images on how I made my pepper art.
Start by painting your canvas with acrylic paint. I was painting over an older paint project. Next, sprinkle pepper onto your canvas. I continued to layer on paint and pepper in a very loose method. I wanted some of the paint to be covered up and some to shine through.
After the paint and pepper layer dried completely, I went back with my melon orange paint and added a few abstract circles to the painting.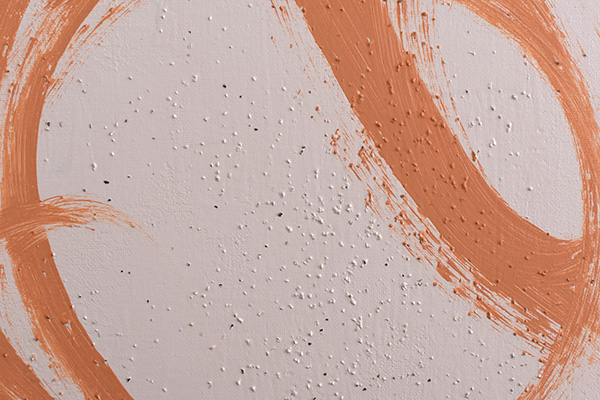 I loved this quick afternoon project! I loved it's messy organic feel. The little bits of blue popping out from the edges of my previous painting are just extra fun.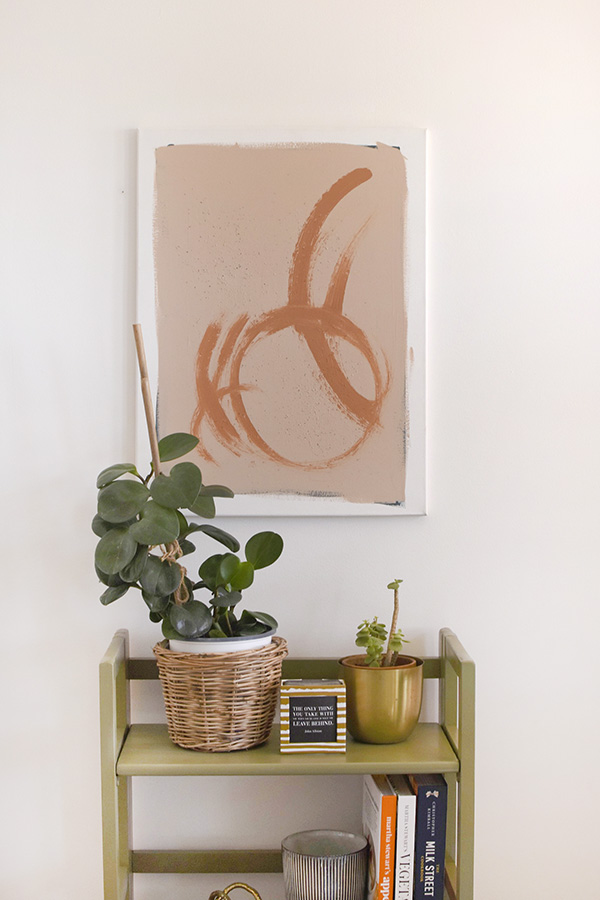 And how fun is this $7 thrifted bookcase? I recently gave it a coat of spray paint in this soft sage green color and it's amazing how much it has been elevated. I love that about paint.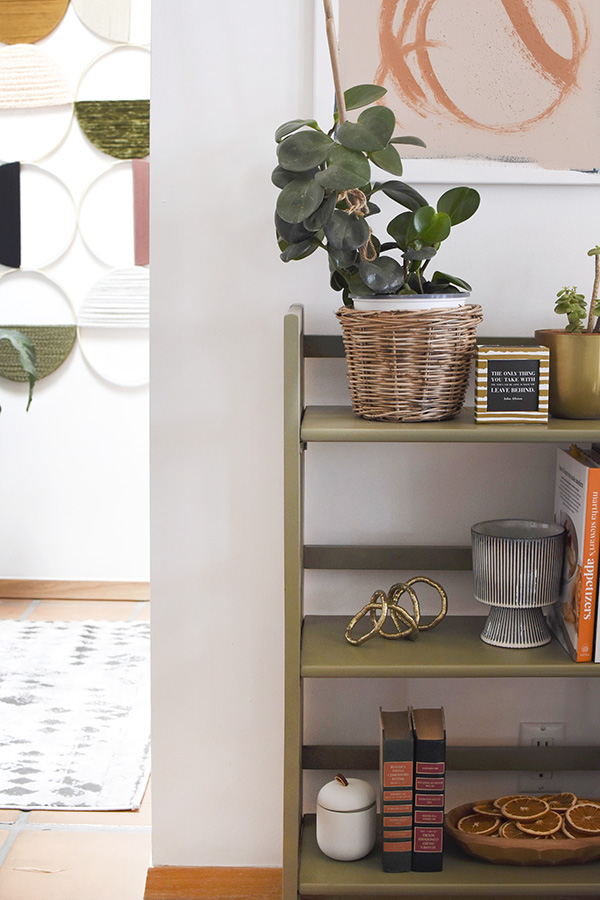 Textured Pepper Art
Adding pepper is such a simple way to add texture to not only artwork, but also to painted bottles, vases or any item you are looking to give a new life to.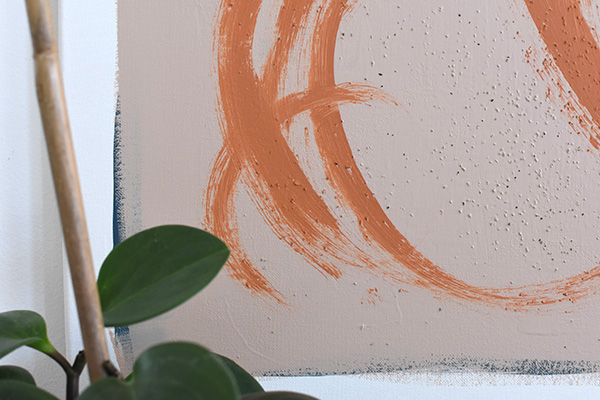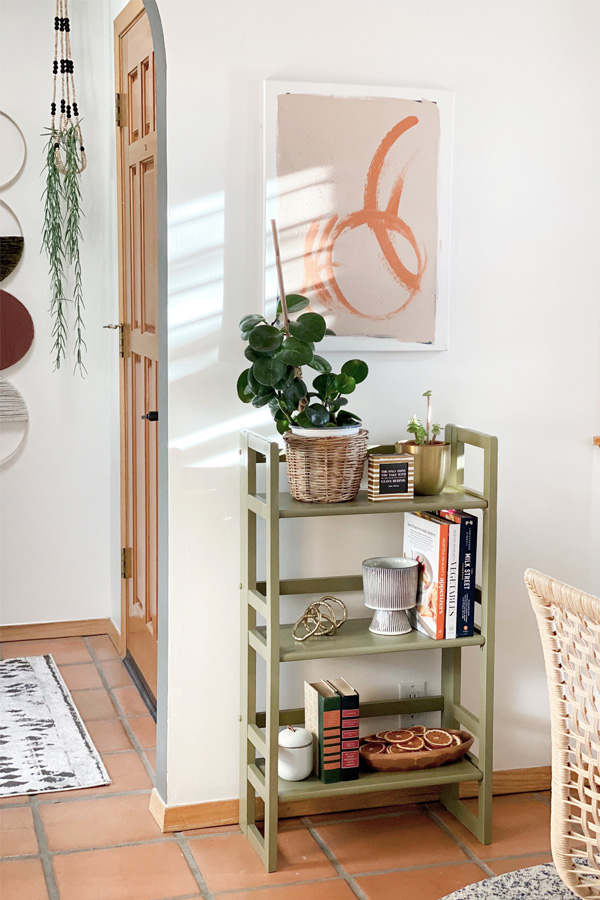 Looking for some other Easy Art projects? You will like these…

Baking Soda and Paint Technique