Easy Art in 1.2.3 : Abstract Diamonds
INSIDE : Learn to create beautiful abstract diamonds with only a few simple steps. You can use a ruler for a clean look or free hand your shapes for a more organic feel. Either way, you will fall in love with this inexpensive art project!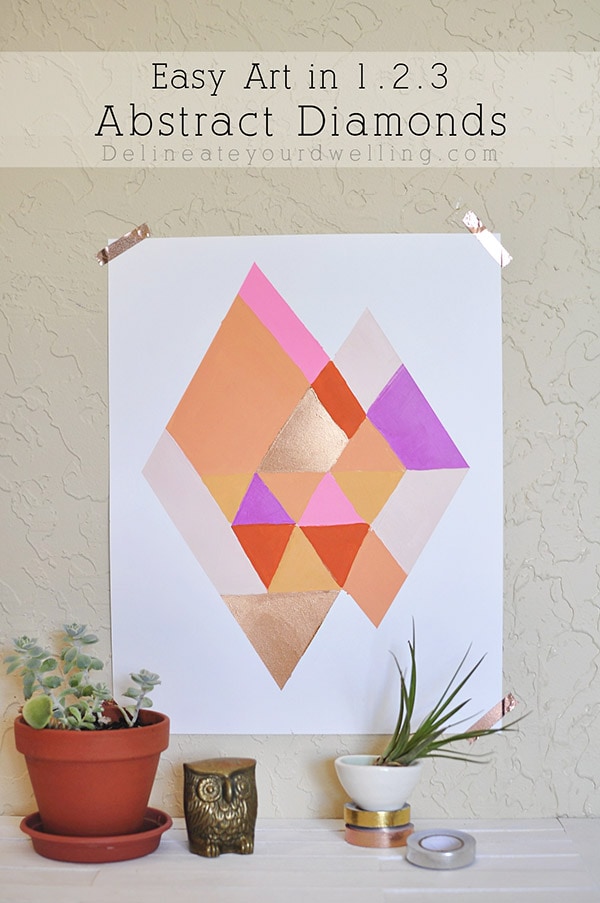 This post may contain affiliate links. See full disclosure here.
This post has been updated since it's original publish date.
Happy Friday! Today is the second of my new mini series called Easy Art in 1.2.3 : Abstract Diamonds. So often, I see art work that I fall in love with, but the price is more than I am willing to pay. In this series, I am going to go step-by-step on how YOU can make your own art work for a fraction of the cost!
I have had such a fun time creating all kinds of different and new art work! So far, I have made
I loved making this piece of artwork because first of all, diamonds are such a simple shape to make. The colors I used are so cheerful and lastly, who doesn't love a little gold foil addition to a piece of art?!
Let's get started on how to make this fun art, below.
What supplies do I need to make Abstract Diamond Art?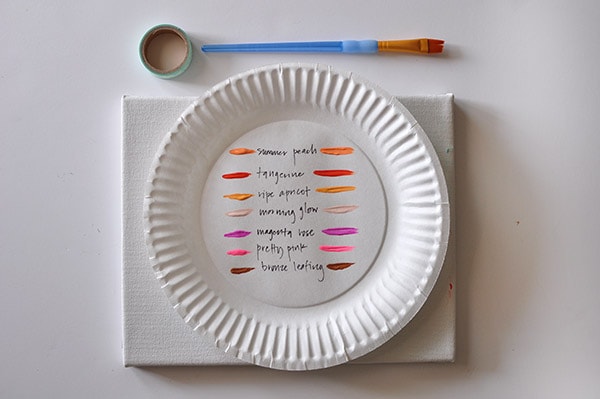 How to tape off your paper to make perfect diamonds
The first step in this piece of art is laying out the overall shape. Using a pencil, I roughly drew out two diamonds almost the entire size of the paper.
Then, outline the diamond shapes with washi tape. This is to help give a crisp edge to your painting.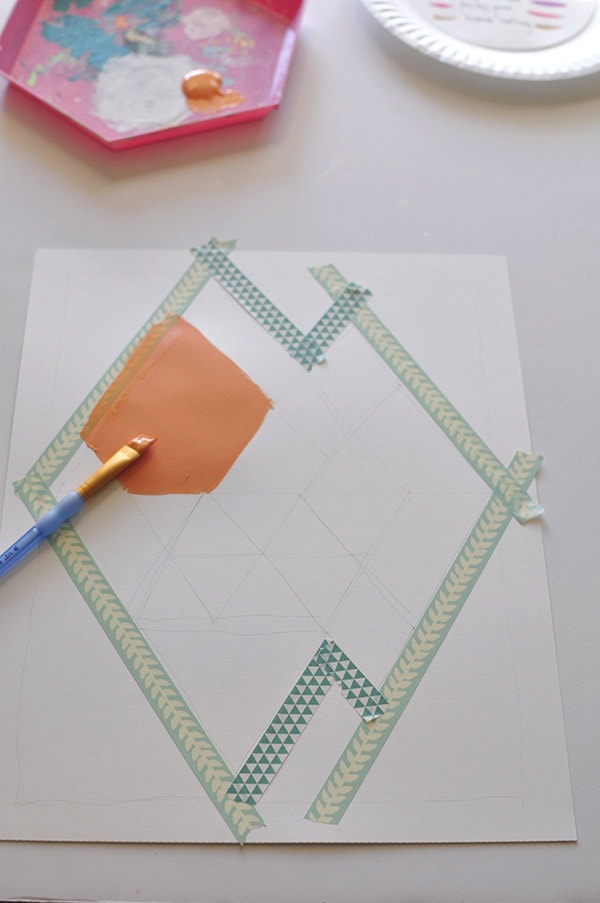 Once your main shape has been laid out, it's time to create all the smaller diamonds and triangles that make this art piece truly unique.
You can use a ruler, but as I'm sure you can tell, I just free handed mine.
Start filling in each of the shapes one by one with your different paint colors. I love how the copper metallic paint added such dimension to the art work.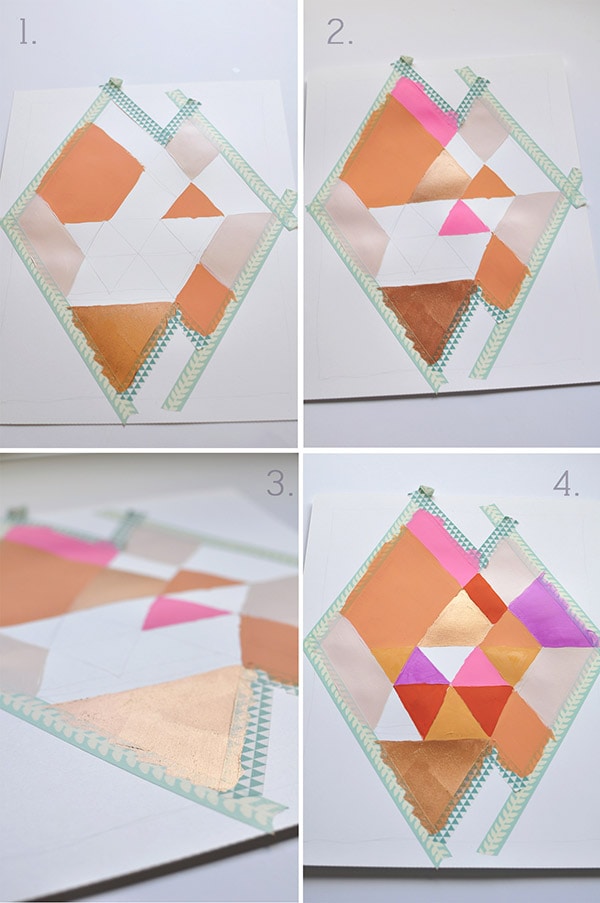 Once your paint has dried, slowly remove the washi tape.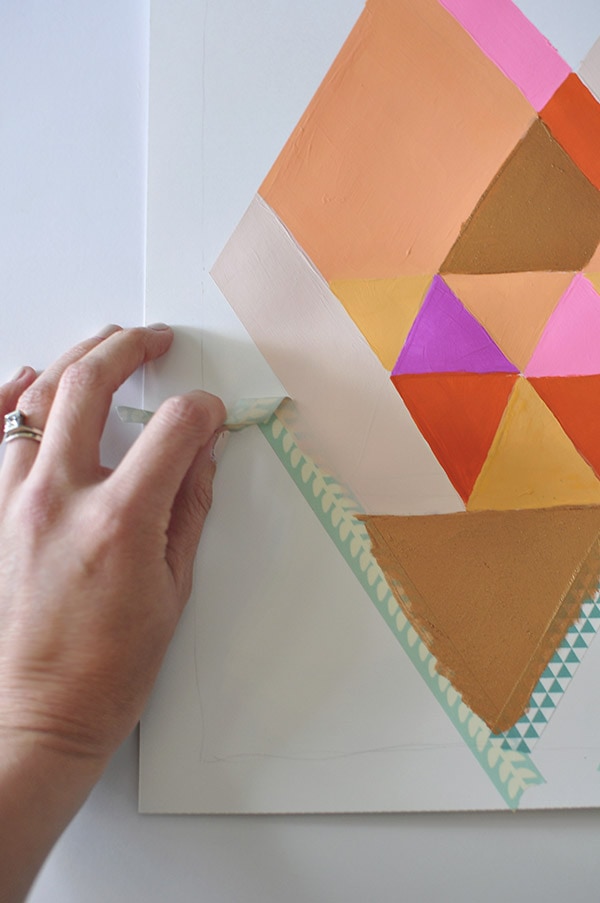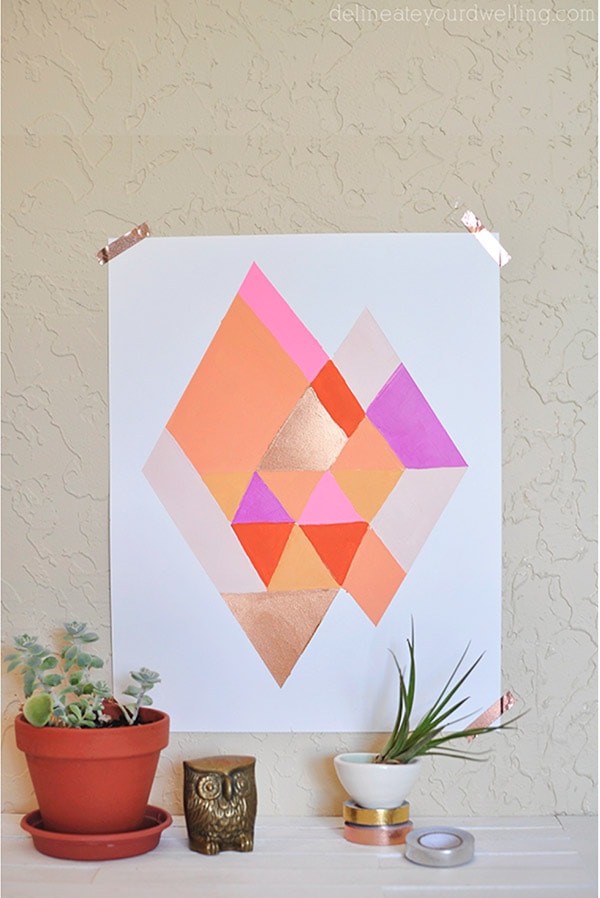 The copper foil paint has such a beautiful reflective quality to it.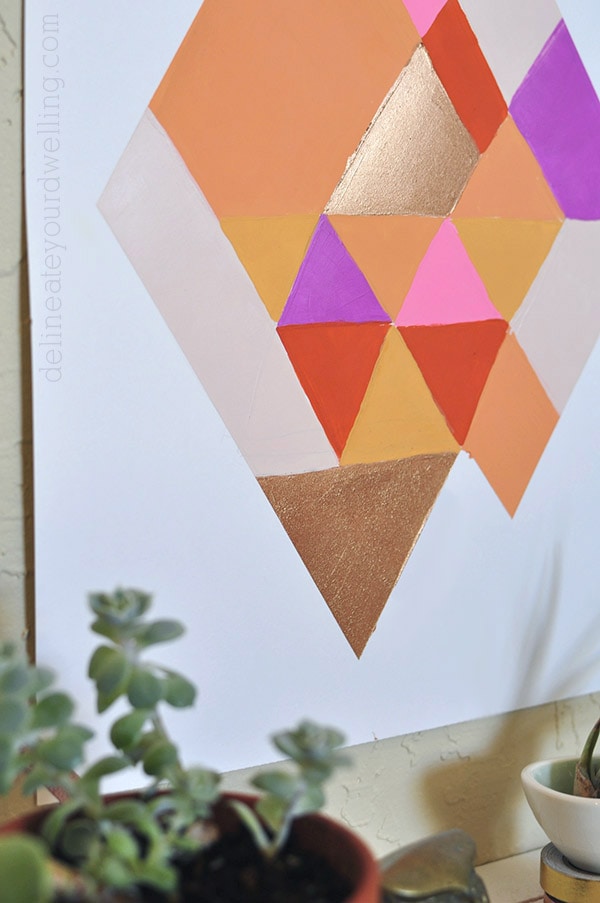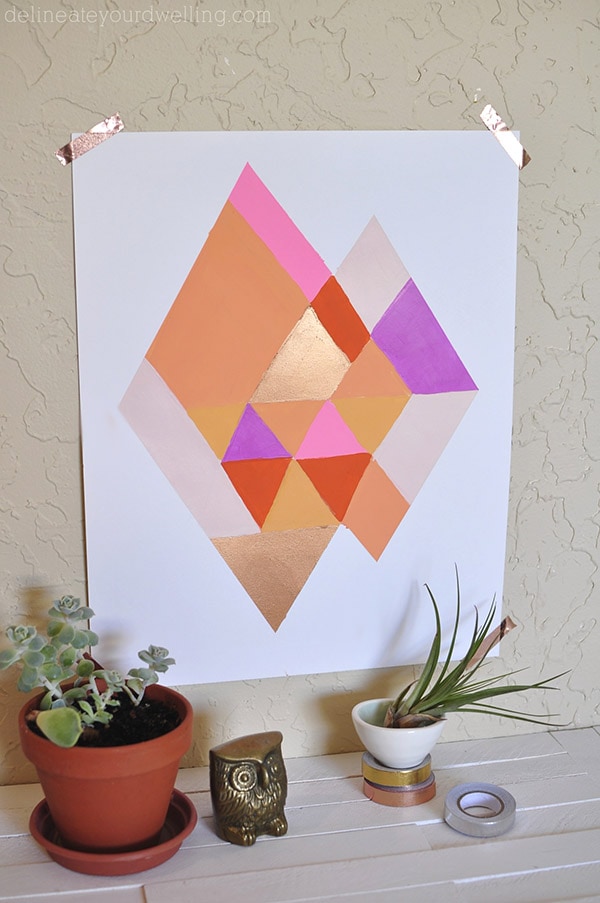 I am loving how this new colorful Abstract Diamond artwork turned out. I think it will soon have a new home in my office… but maybe first I will need to find a frame for it.

You can see my other Easy Art in 1.2.3. posts here!
ALL THE SUPPLIES FOR ALL THESE EASY PIECES OF ART: