INSIDE : Learn how to make Easy Art for your home with abstract Diamond Patterns. Using acrylic paint, a canvas and a fun DIY tutorial you can become your own artist.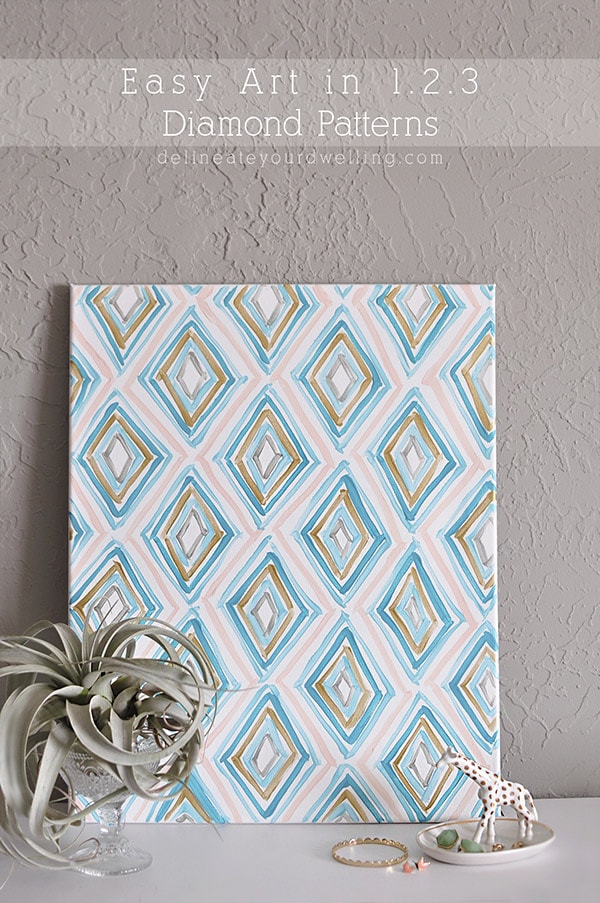 This post may contain affiliate links. See my full disclosure.
Today marks the start of a new mini series I'll be doing once a month called Easy Art in 1.2.3 : Diamond Patterns. So many times I see art work that I fall in love with, however some of them can really get expensive.
I have had such a fun time creating all kinds of different and new art work! So far, I have made
Most of the paintings that I am drawn to are more loose, colorful and geometric. Guess what? That kind of art is SO EASY to recreate! I'm really excited about this mini series. I am going to take you step-by-step, on how YOU can make your own art work for a fraction of the cost!
What supplies do I need to make easy art with abstract diamonds?
24×36 Canvas
Five Acrylic Paints:
-2 shades of your "pop"color
-1 accent color
-2 metallics
Angle Brush Set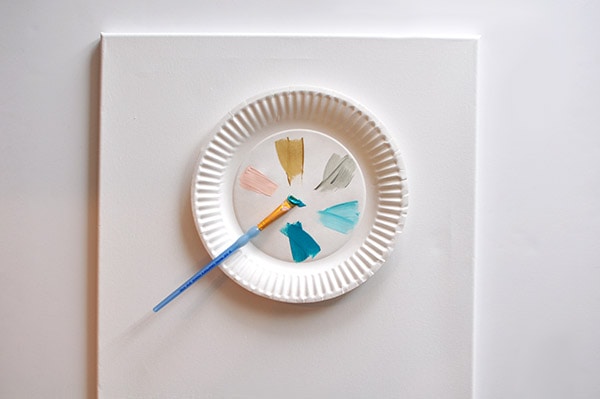 What are the steps to painting easy art?
**The key to this painting is making a diamond paper template! I roughly cut out a 2.5″ diamond and used it for the basic pattern. I'm not one for rulers and perfection, so this cut out helped keep all my shapes close to the same.**
1. I started with my main paint color, the lighter blue. I started at the top of the canvas and painted diamonds all the way down. Then, using my accent blush color, I painted a single zig zag along the blue diamonds.
2. After one line of diamonds and one zig zag was painted, I painted another line of vertical diamonds. I continued this pattern until the entire canvas was filled with light blue diamonds and blush zig zags.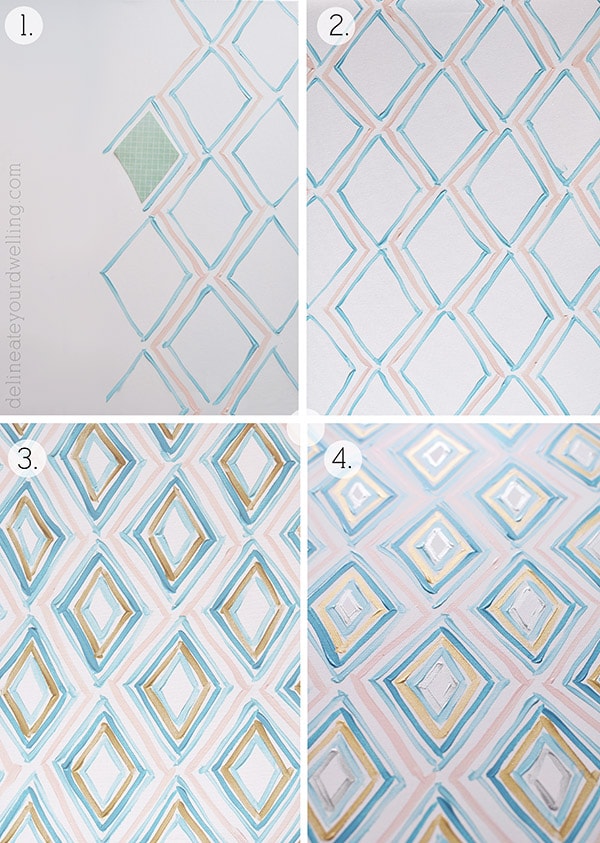 3. Next, I used the darker shade of blue and filled in each light blue diamond.
4. Then, I used the gold metallic, the light blue again and the final metallic, a silver paint.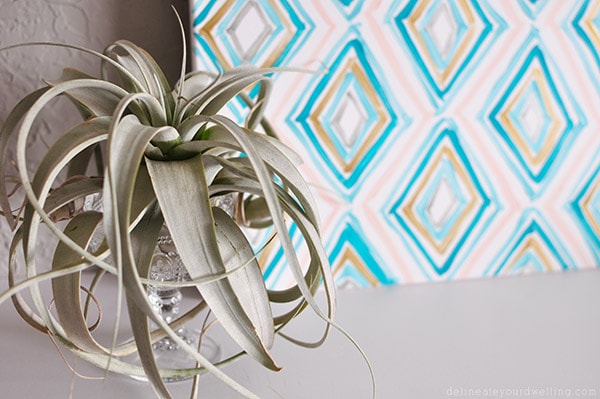 I could not have been more pleased with how this art piece came out. It's the perfect look for our master bedroom update.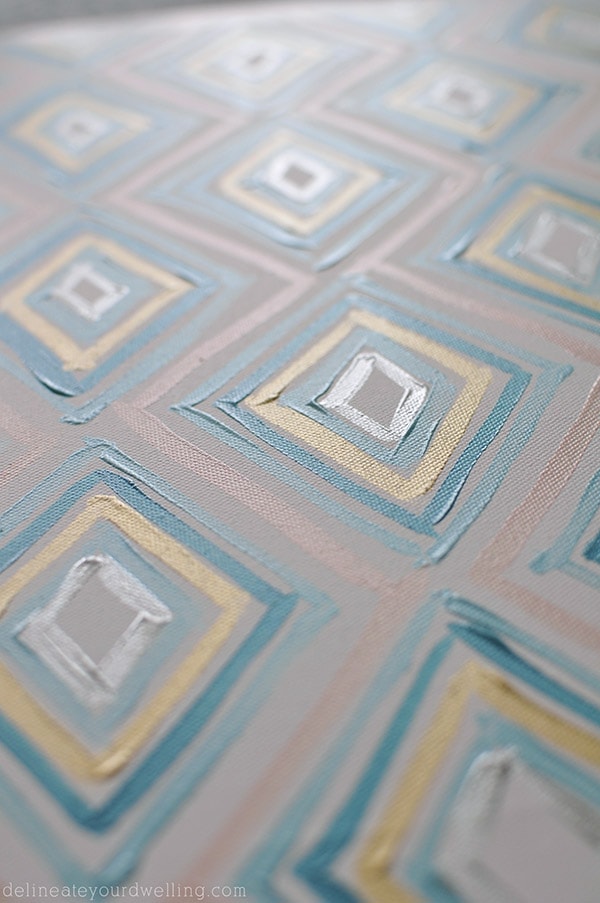 I love how the gold and silver paints give a slight glimmer at the right angle.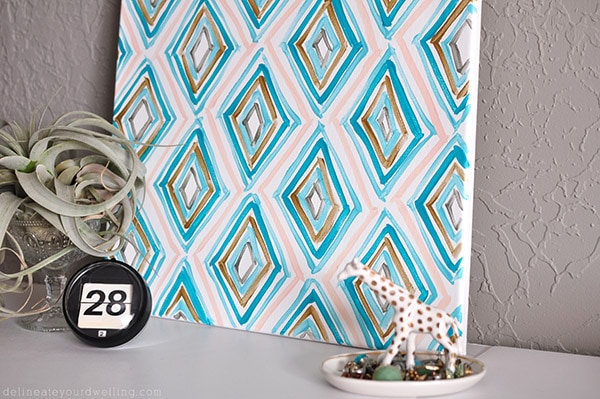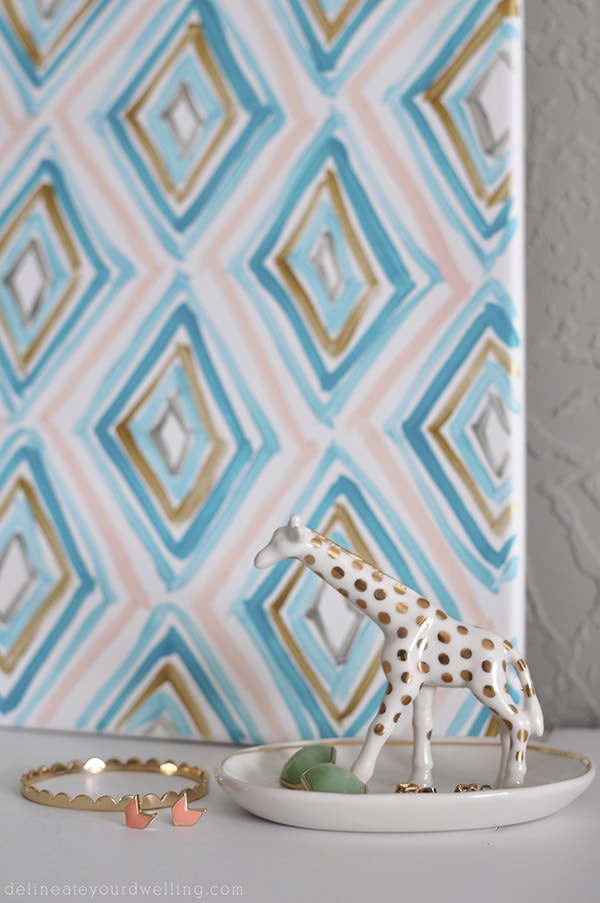 From start to finish, I completed this art piece during my kiddo's nap… so it took about one hour.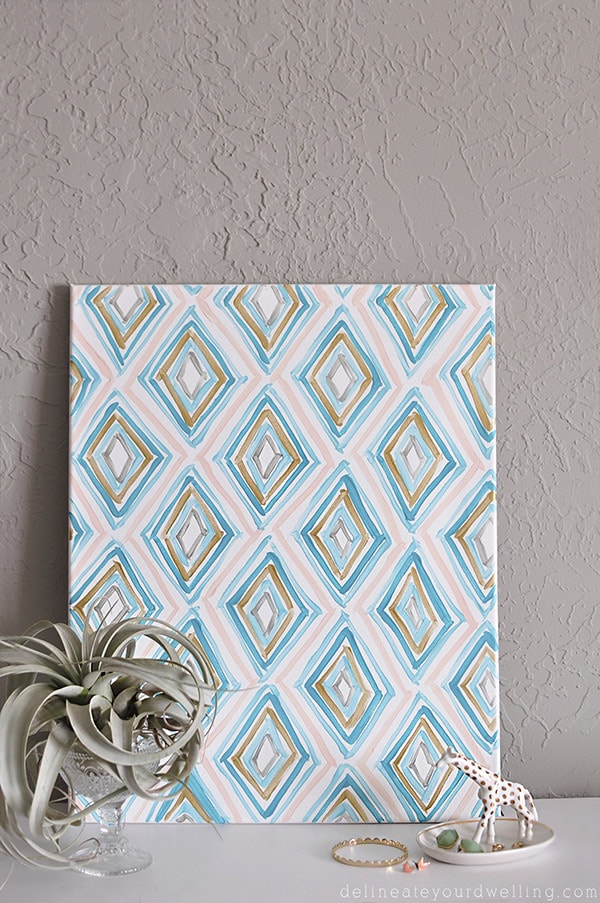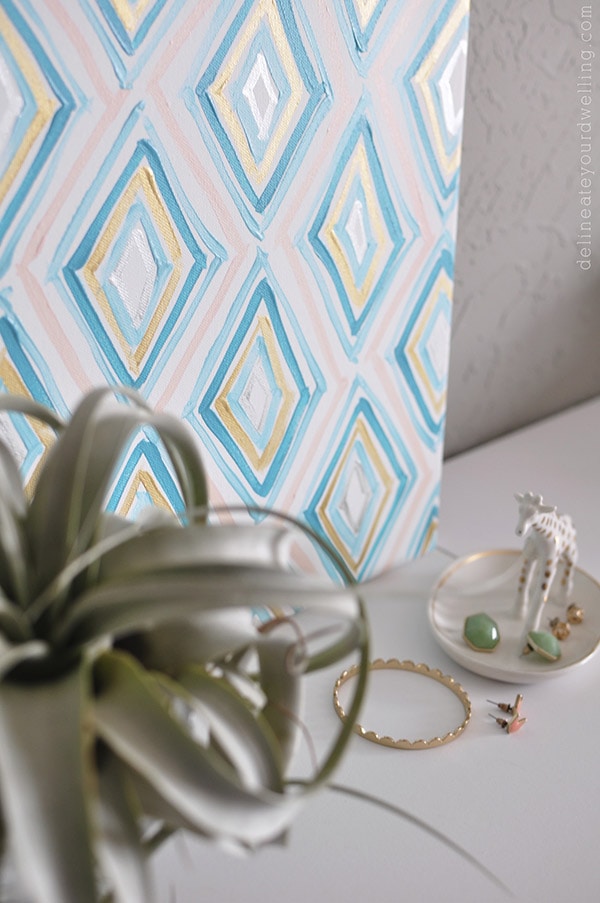 I hope you give this simple technique a try!
You can see my other Easy Art in 1.2.3. posts here!



ALL THE SUPPLIES FOR ALL THESE EASY PIECES OF ART:


SaveSave