Happy Thursday! I am back from my week long visit with family and I've really missed you all. On day 3 or 4 of vacation, I had a HUGE urge to go paint something, ha. So, even though I typically do not post on Thursdays, this week I had to because 'maker's gonna make'! So, today I am popping in for a quick little project… Copper Mini Signs.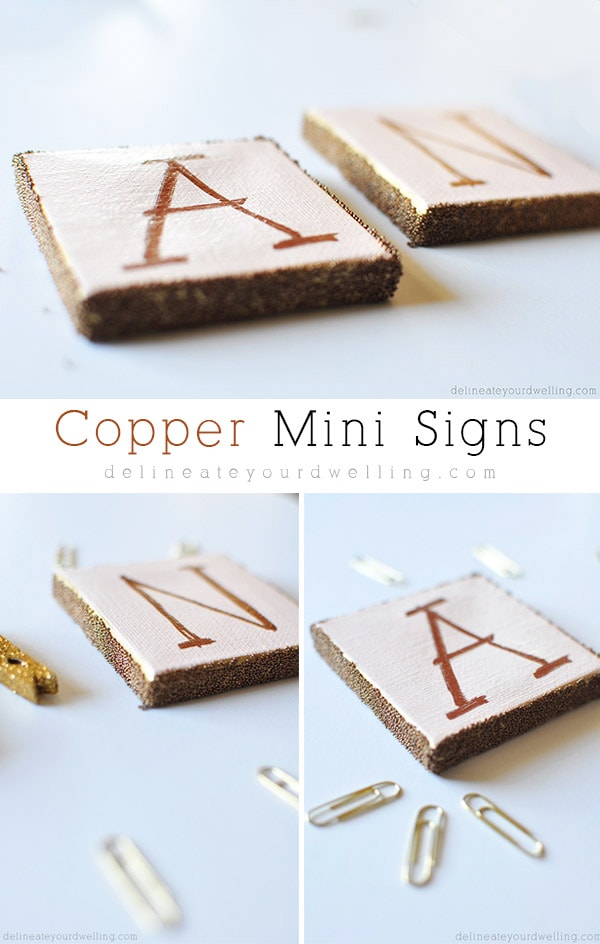 I've started a new room update… our master bedroom! I'm trying to spend as little as possible and show how using what you have, being creative and buying a few key items can complete transform a room. This is the first project of the new room.

*denotes an affiliate link. there is no additional charge to you but you will get some great products i love and help keep delineate your dwelling going!*
*3″ Mini Stretched Canvas (two)
*American Crafts WOW Glitter

Valspar Blush Paint
*Copper Foil Paint Pen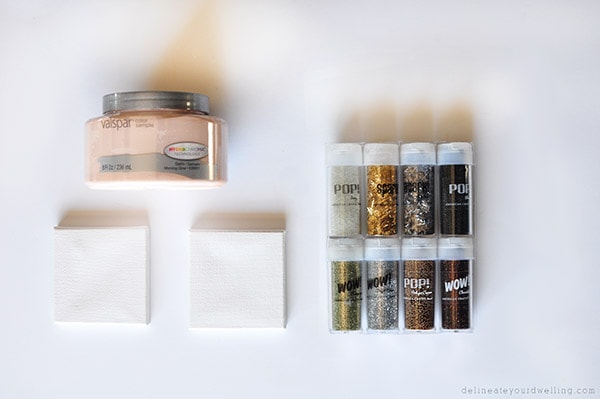 I am in love with these mini stretched canvas'. I used a few of them for my Colorful Clay Animal Heads and used up the last two in my pack for this project. First, I painted both of them in a pale blush color.
After the paint had dried, I applied glitter glue to the edges of the canvas and coated them with small copper colored beads. I love the texture that gave them.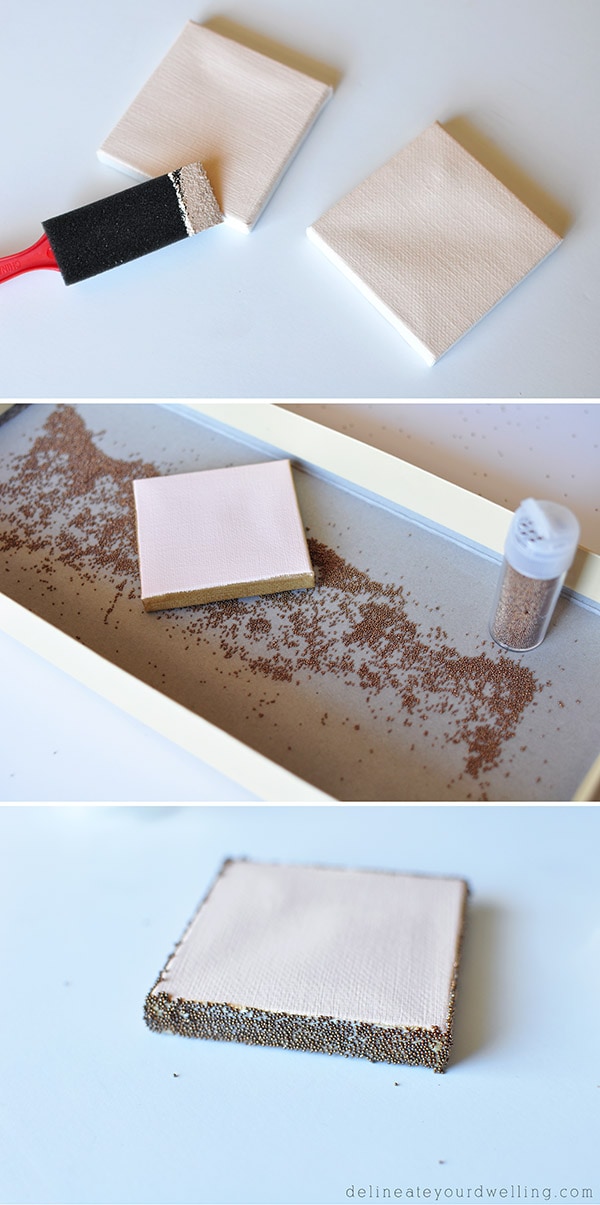 I let that dry for an hour and then using a Copper Foil paint pen, quickly wrote out the letter "N" and "A" for my hubs and my names.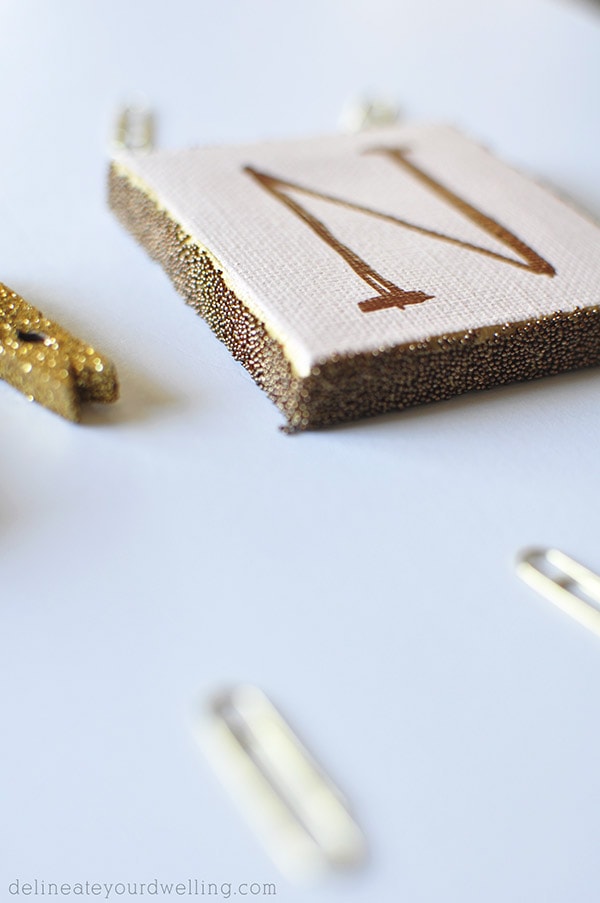 I originally thought about writing each letter in cursive, but our master bedroom is not heading in a girly soft cursive route. So I think a more graphic capital letter better fits the new vibe.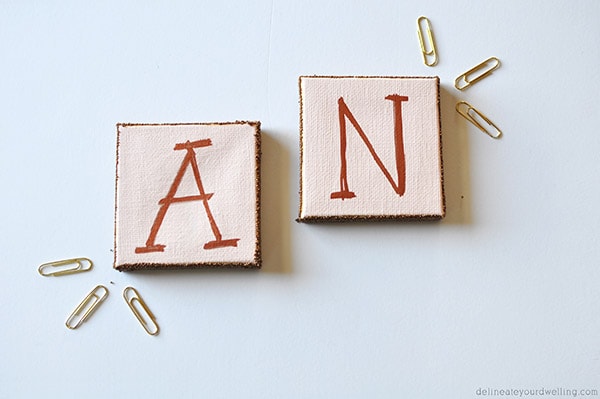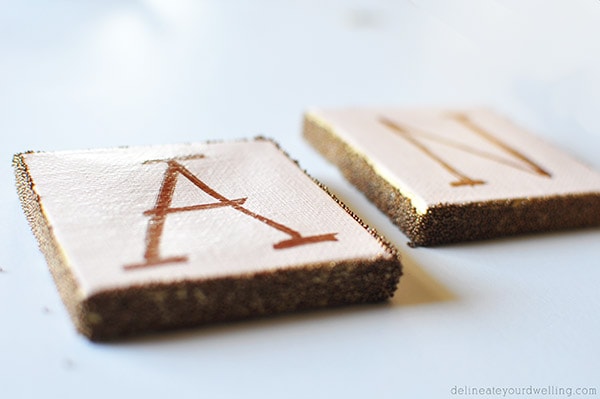 I can't wait to show you where they end up in the room.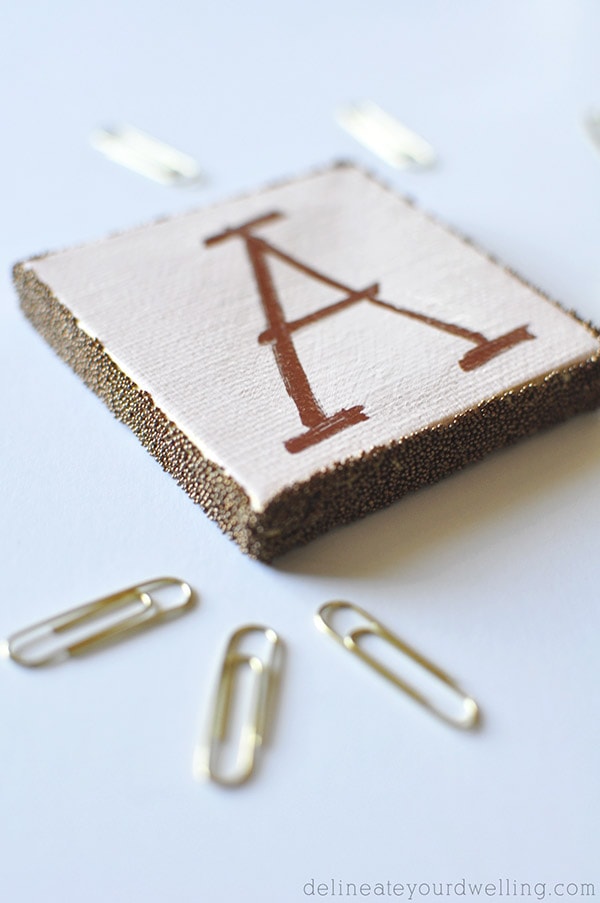 Have you done any mini artwork recently? I have such a soft spot for all things tiny!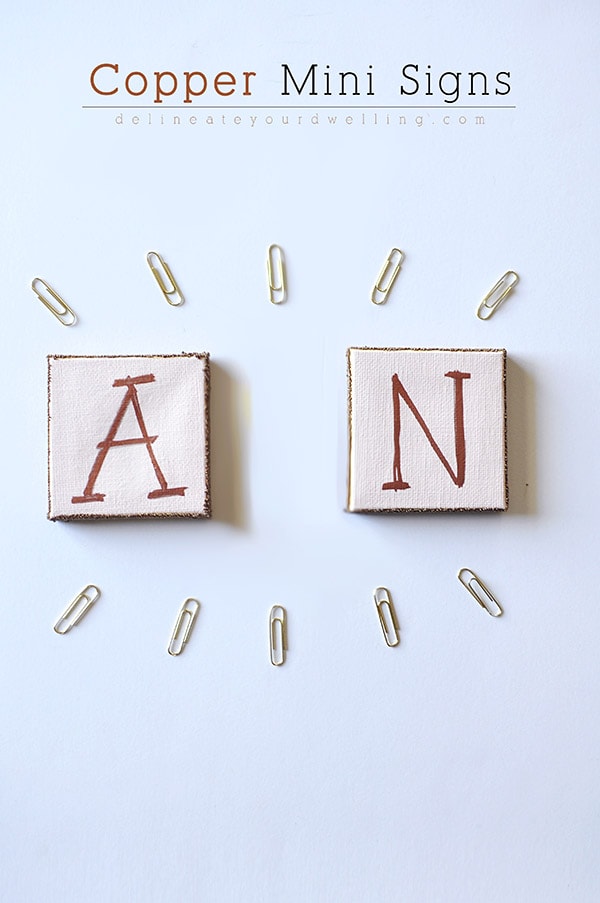 Are you following me on pinterest? Be sure to stay up to date on all the projects I'm working on!