While visiting my in.laws in Florida a few weeks ago, we made an always necessary pit stop to Ikea. I packed an empty duffle bag just for the occasion, so although my purchases had to be limited, I made sure to not leave empty handed! Today I am sharing how I was able to transform a plain black Ikea clock into a fun IKEA Striped Clock!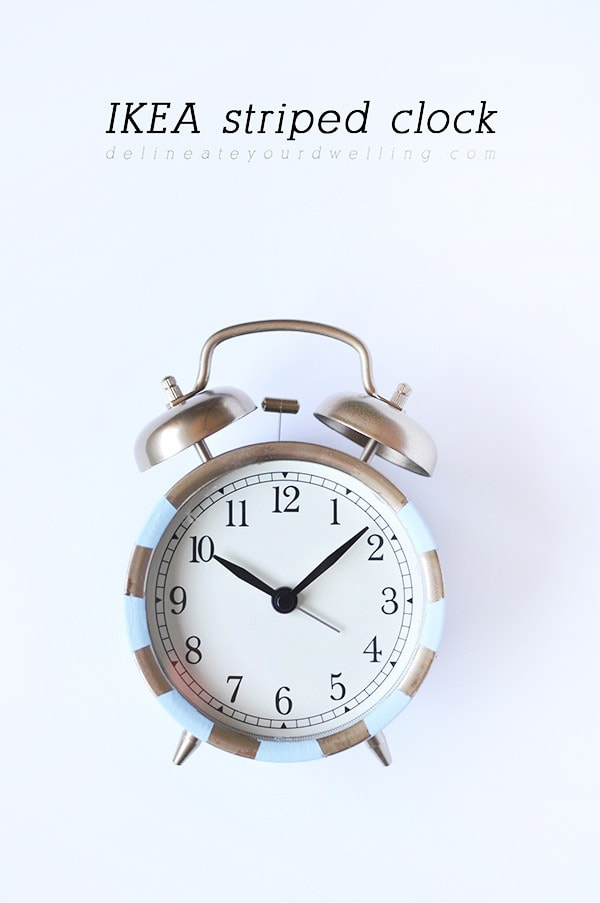 This post may contain affiliate links. See full disclosure here.
I have been on the lookout for a trendy but masculine clock for a while. I was so excited to find this $5 Dekad Ikea Alarm clock. He is a pretty little black clock, but I had big plans for him!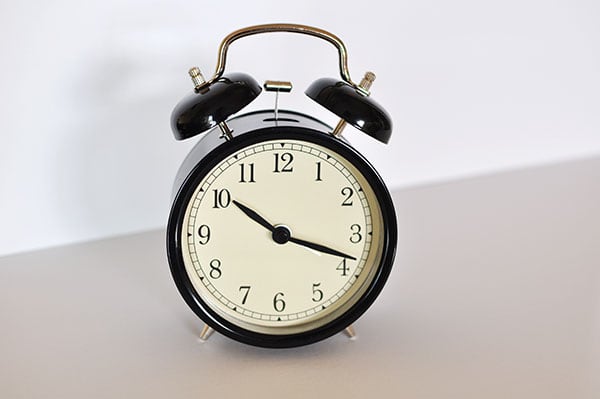 The first order of business was to tape off the clock face. I used washi tape and then cut along the edge with an xacto knife for a clean line. Using my favorite spray paint, Rust-Oleum Metallic Gold
, I went to town.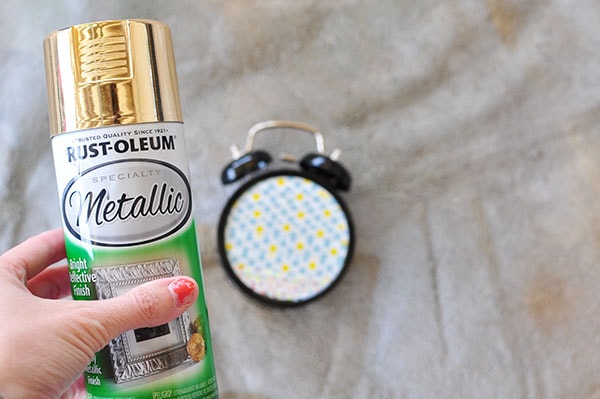 After the paint had sufficiently dried, I started at the top and taped off a stripe pattern. So as to make it easy, I put one piece of tape down and then another right beside it. The third piece was easily aligned and then I removed the second. So, in theory I covered the entire thing with tape and then removed all the odd numbered pieces… this kept the spacing equal. (Did that make sense at all?)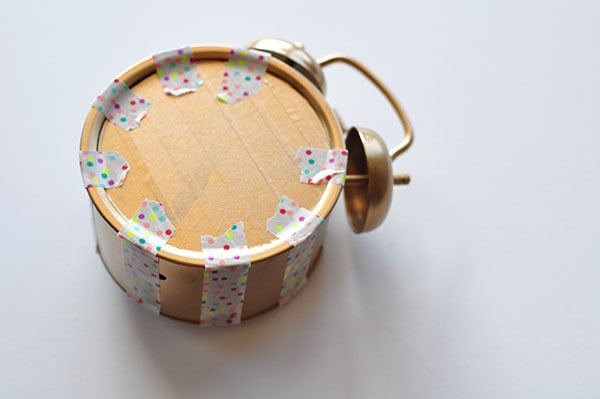 I used a soft blue acrylic paint as the accent stripe and could not be more pleased with the outcome.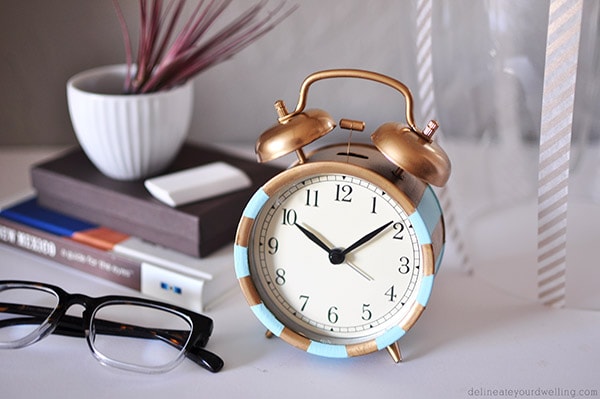 I'm giving our master bedroom a little makeover and doing my best to spend as little as possible. This $5 clock upgrade is a perfectly masculine yet trendy piece.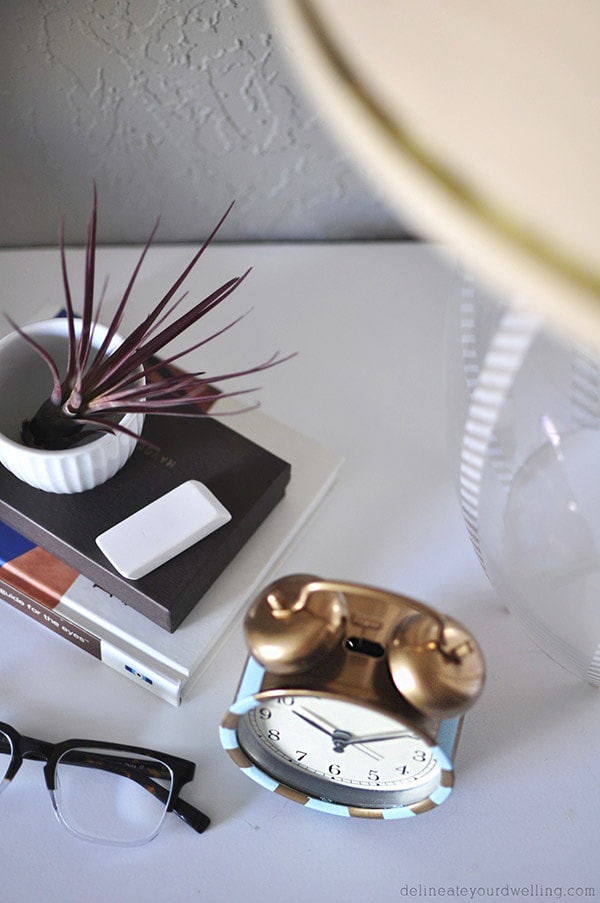 I'm not sure if the hubs is going to love the actual "bell" alarm clock part… but we will see tomorrow when it goes off bright and early!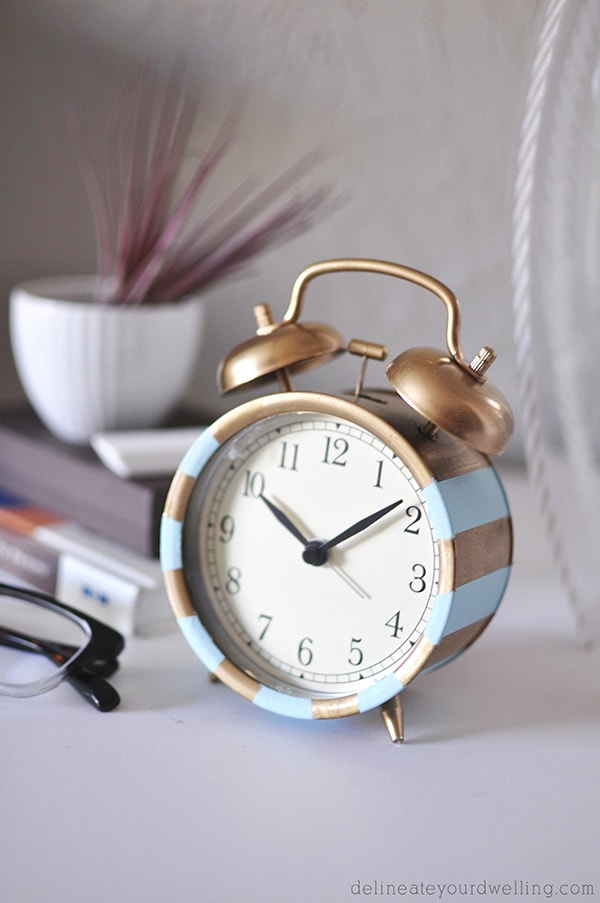 If you liked this small Master Bedroom project, you might also like my Copper Mini Signs. Little baby DIY steps that will hopefully end with a lovely bright and cheerful bedroom update!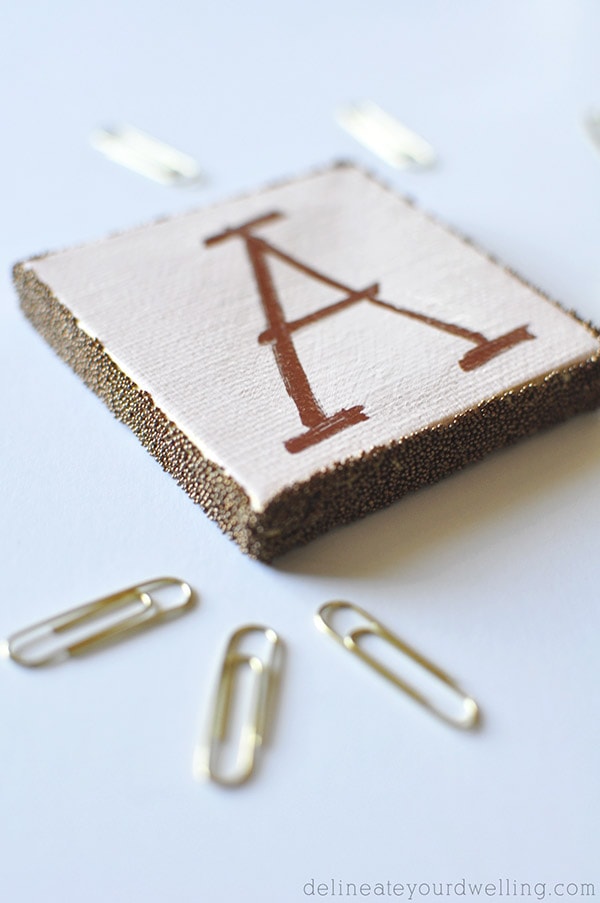 Are you following me on Pinterest? I share all kind of fun DIY ideas from Delineate Your Dwelling, but also tons of great inspiration from other bloggers that you won't want to miss.