INSIDE : Learn how to create beautiful DIY watercolor Gem easy artwork for your home or even give as a gift. This mixed media watercolor piece with a bit of ink pattern makes it a special work of art.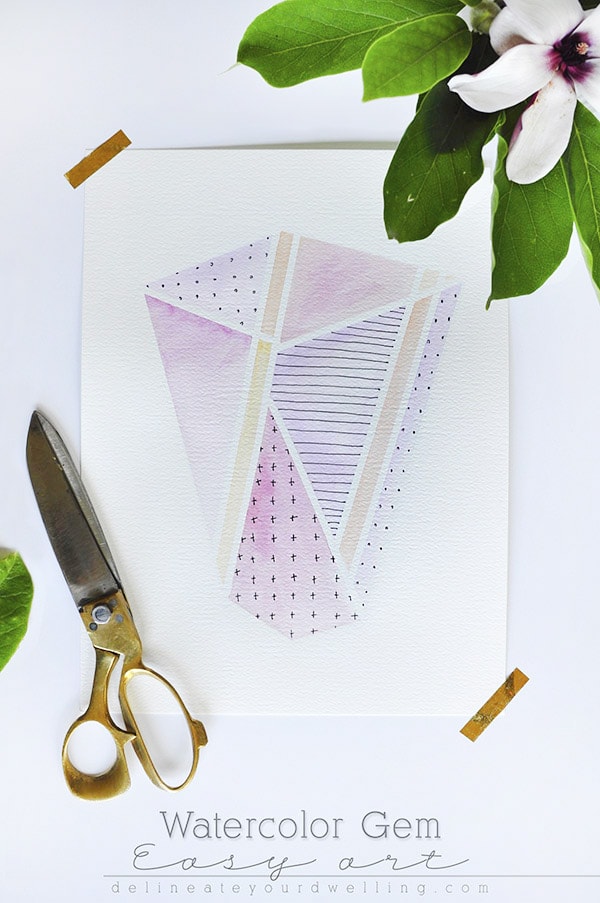 This post may contain affiliate links. See full disclosure here.
If you are looking for more Easy DIY Artwork, you might want to check out these simple tutorials I put together for other paintings.
I have had such a fun time creating all kinds of different and new art work! I have made
Yesterday I took some time with the kiddos to get our watercolor paints out and have a little fun. You might have seen this Instagram pic that is the color inspiration for my daughter's room. Today I am sharing some Watercolor Gem Easy Art work that will be displayed in her room.
What supplies do I need to create watercolor gem art work?
Watercolor Paper

Prang Watercolor Set

Martha Stewart Stencil Tape
Martha Stewart Patterning Tape

Paint Brush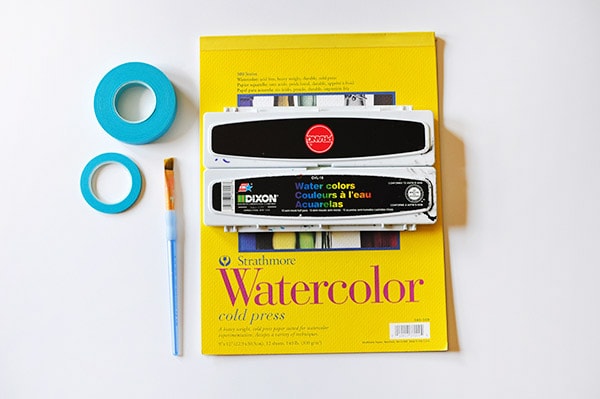 How do I paint a watercolor gem?
True to my typical craft style, I did not measure or may anything using a ruler. So throw those rulers out the window and get creative with me!
Using Martha's thicker stencil tape, I laid out the basic shape for my watercolor gem.
Then, I used a thinner, patterning tape to create shapes within my gem. Make sure to push on all edges to ensure a clean edge with your watercolor.
Next, using orange, yellow, purple and fuchsia I filled in each small shape with a simple wet wash technique.
After the paint had dried, I used a thin point pen to doodle some designs overtop the watercolor. I left some spaces blank to not make the painting too busy.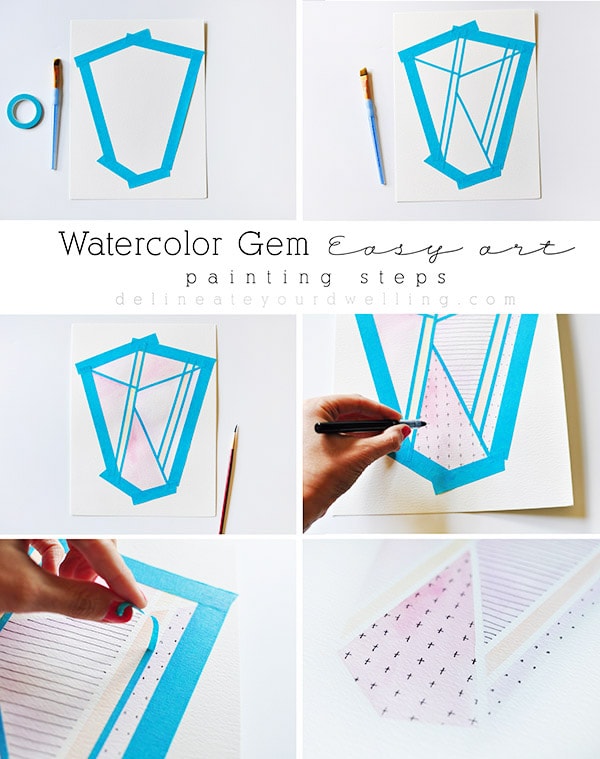 Lastly, remove your tape and enjoy the crisp white lines.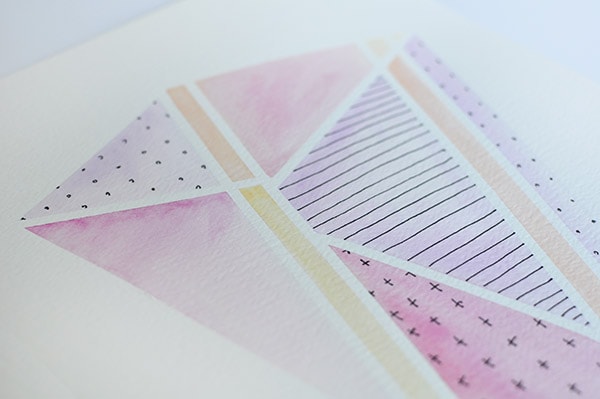 I love the girlie colors and patterns. I think it will go so perfectly in my daughter's new "big girl room"…. she's four, so it's all relative!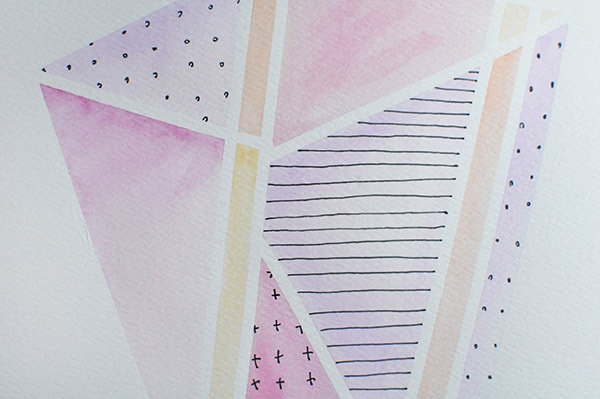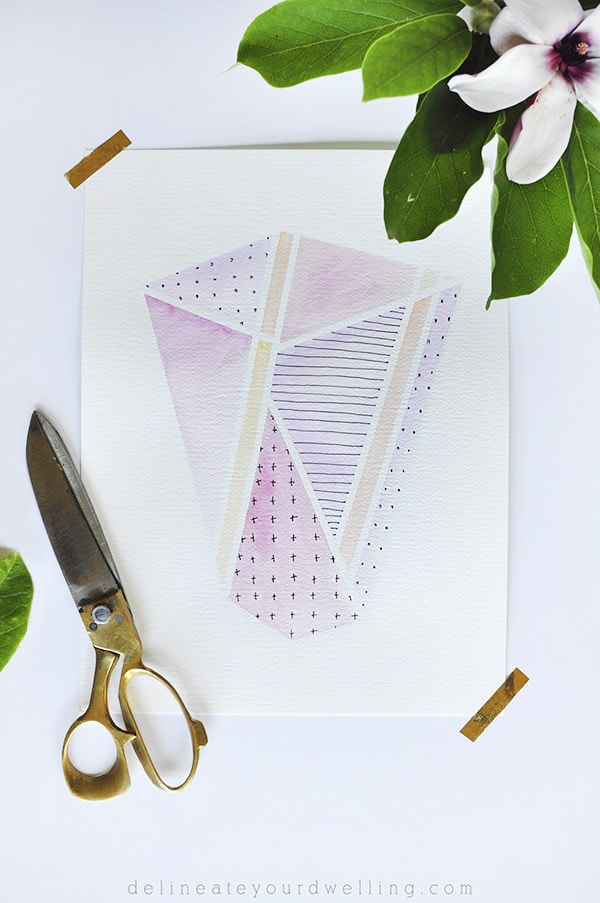 Enjoy this simple art how-to? You can see my other Easy Art in 1.2.3. posts here!

ALL THE SUPPLIES FOR ALL THESE EASY PIECES OF ART: