INSIDE : Learn how to create a gorgeous texture and matte paint look with this trendy Baking Soda and Paint technique. It's extremely easy and really is so addictive, no old vase or jar will be safe in your home again!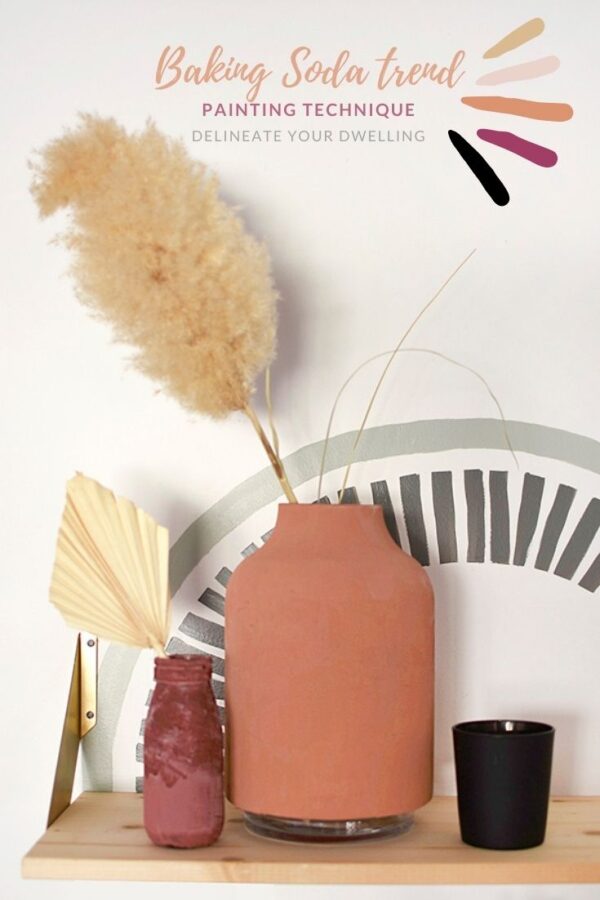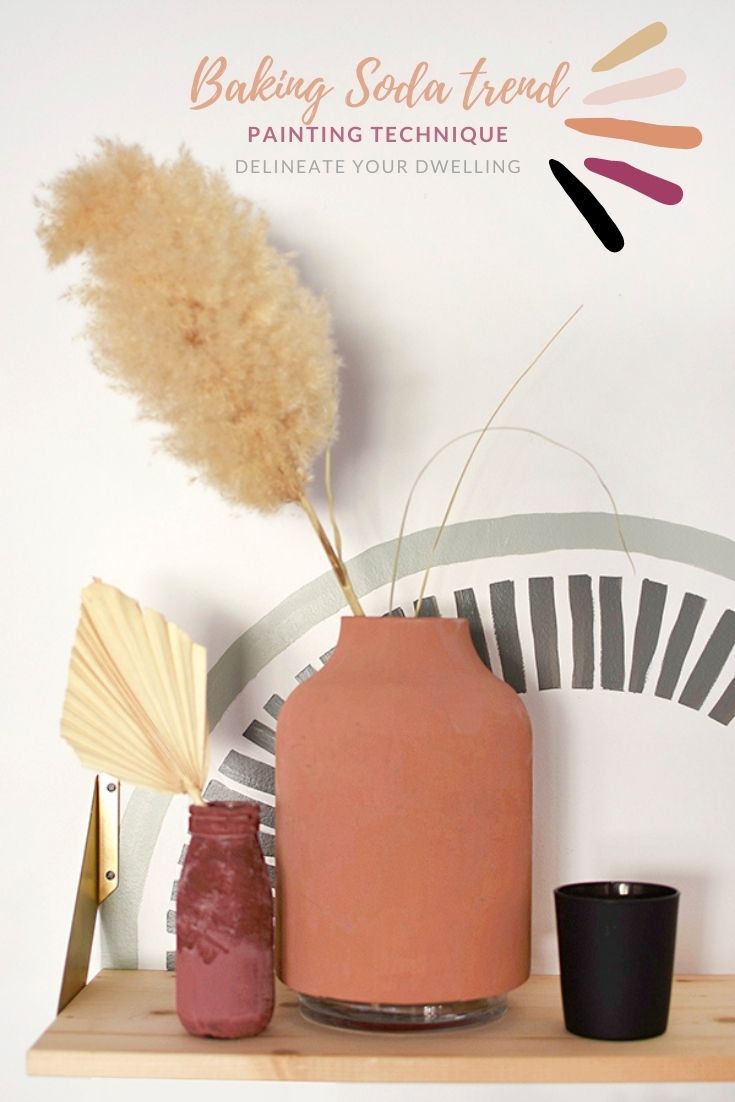 This post may contain affiliate links. See full disclosure here.
It seems like everywhere I look on Instagram, I am seeing people trying this baking soda and acrylic paint technique. I decided to give it a try and wow – it is so addictive! I completely see why people are so excited about it.
What supplies do I need to try the Baking Soda and Paint technique?
1 Tablespoon of Baking Soda
1 cup of Acrylic Paint
Paint Brush
Old Vase or Glass Jar
Paper Plate or plastic cup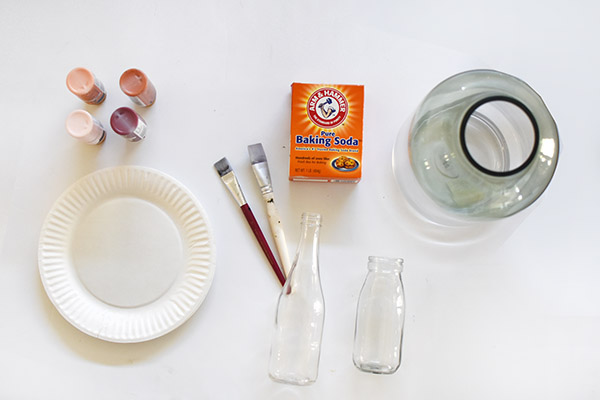 What does Baking Soda do to paint?
Both baking soda and baking powder are leavening agents that cause batters to rise when baked. When a recipe contains both baking powder and baking soda, it is the baking powder does most of the rising.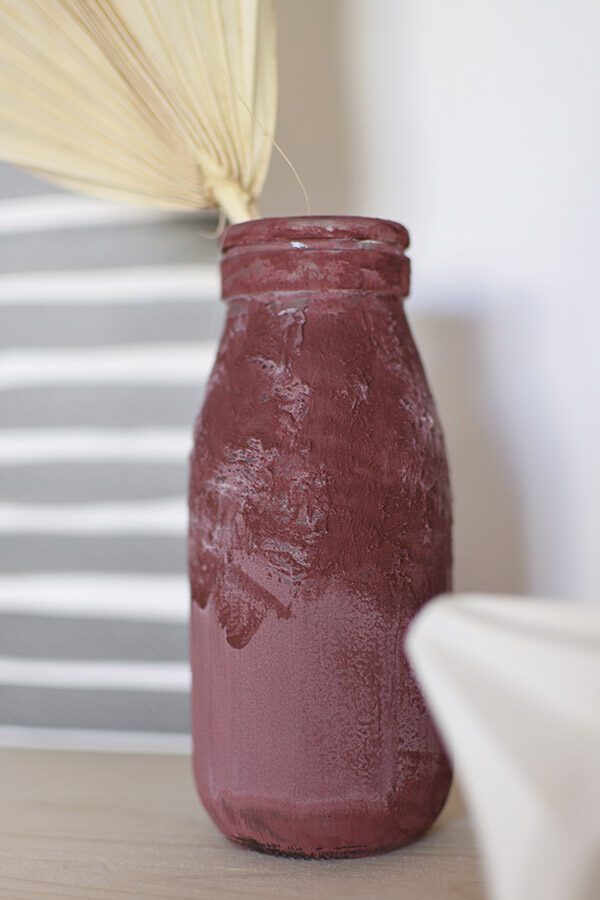 So, when baking soda is combined with paint it immediately creates a reaction. Your paint starts to rise and fluff up and becomes more textured than it was before. The more baking powder you use, the more fluffy your paint becomes.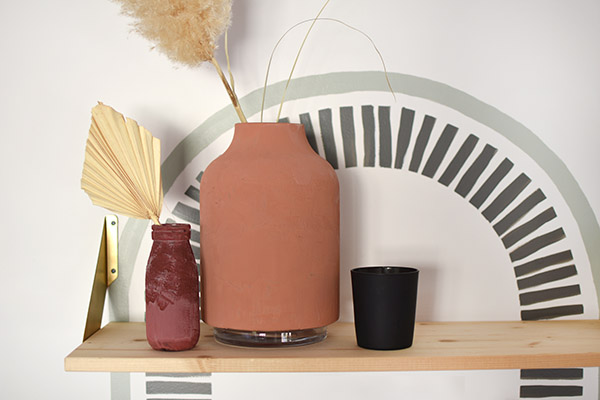 How do you do the Baking Soda Painting trend?
Start by mixing your acrylic paint and the baking soda in a cup or in my case a paper plate.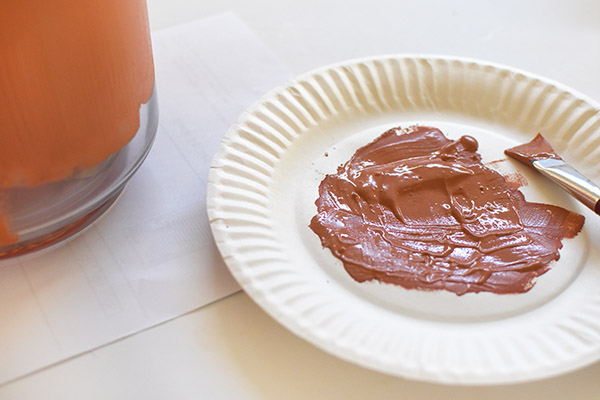 It will make a very thick textured paint mixture.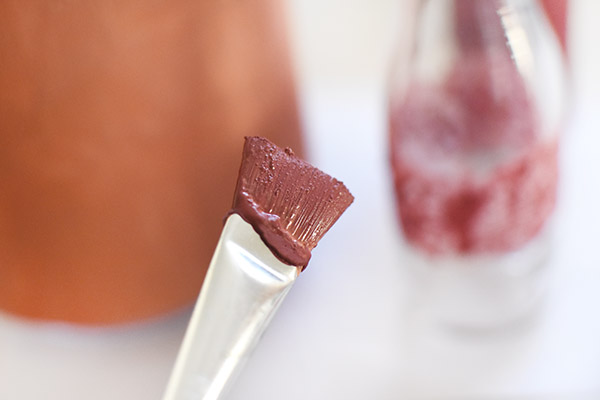 Next, begin to apply the baking soda + paint mixture to your vase. I did one coat and about 15 minutes later did a second coat. I noticed this paint dried very quickly.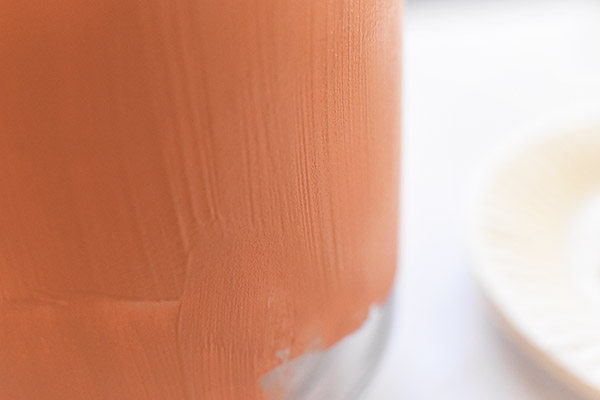 Once your vase has completely dried, you can put it out on display in your home! I put mine on my new Arch Accent Wall.
SUPPLIES – 1 T Baking Soda, 1 cup Acrylic Paint, paint brush, cup, vase or jar
1
Start by mixing your paint and baking soda. (Add additional baking soda as needed.)
2
You will see your paint take on a gorgeous grainy texture.
3
Using a paintbrush, begin painting your vase.
4
Allow to dry and do another coat for even coverage.
To create even more texture, add additional paint.
It creates a beautiful matte finish with tons of texture!
This painting technique is easy and addicting!
Can I use Baking Soda to make chalk paint?
Yes! For Chalk Paint you will typically use baking soda and acrylic paint, instead of small tubes of acrylic paint – but otherwise it is the same exact process.
Mix one part baking soda with two parts latex paint. After your paint is mixed, add in 3 tbs of cold water. Mix until they create a thin, non-grainy texture. And paint away!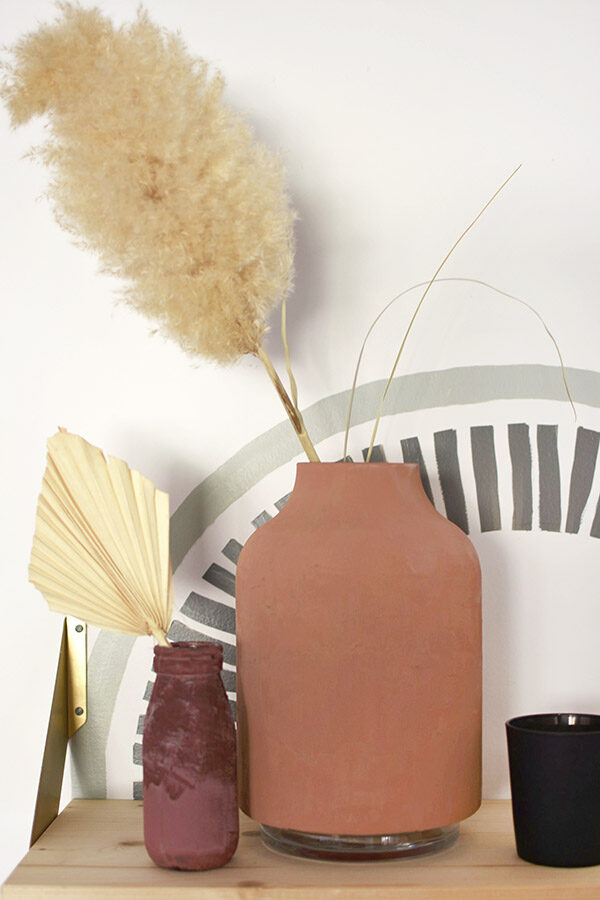 Can I use Baking Powder and paint?
Yes, you sure can! The ingredient list and steps are exactly the same as above – except you will substitute Baking Powder for Baking Soda.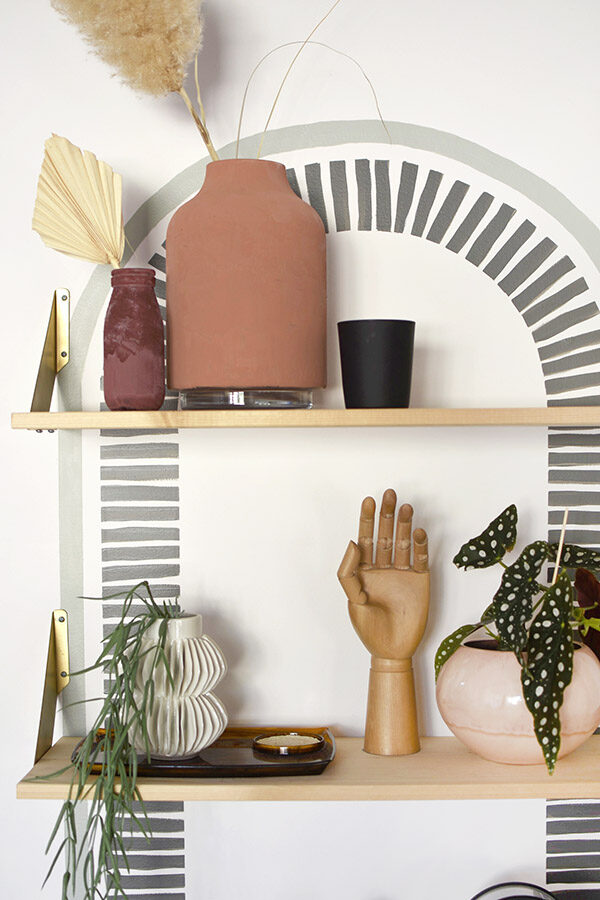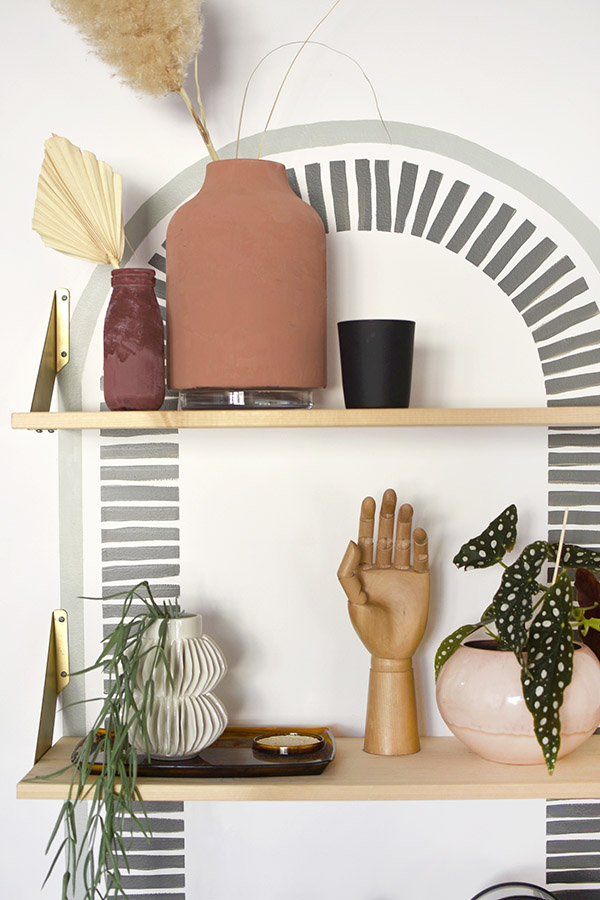 You can use this technique on almost any decorative object you would like. I am going to try it on pumpkins next!
It creates such a beautiful matte finish and with so much texture. You will immediately start looking around your home for the next thing you can paint.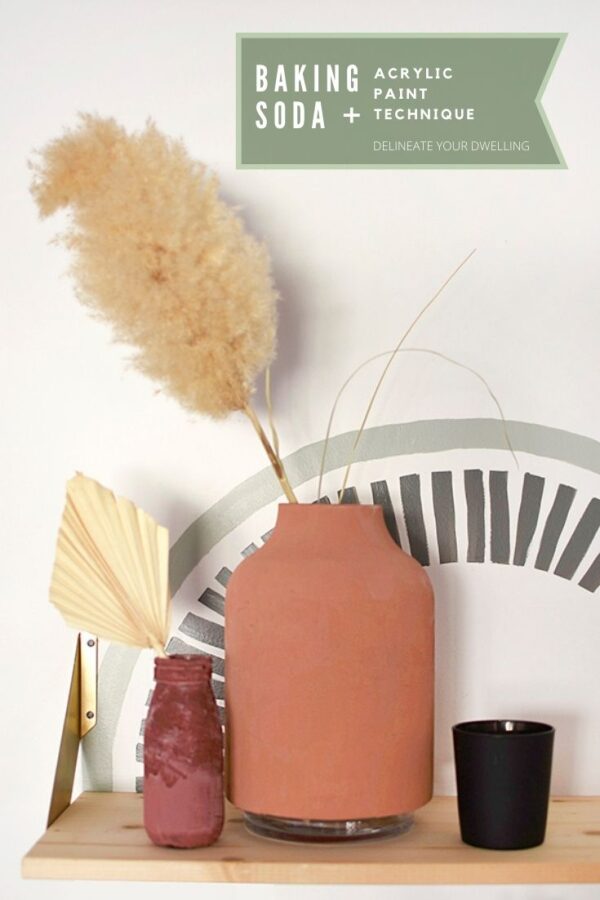 If you are looking for more creative paint how-to posts, you should check these out!