INSIDE : Learn how to make Cardboard Peace Sign Ornaments to hang on your Christmas tree this holiday season. With the addition of the baking soda paint technique, these ornaments will be a big hit.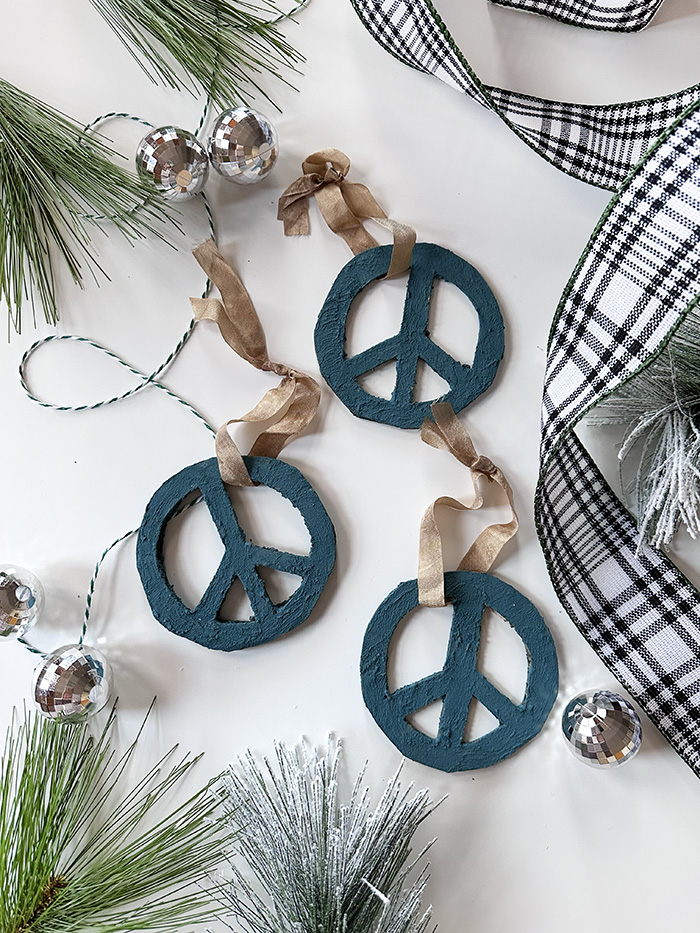 This post may contain affiliate links. See full disclosure here.
I don't know about you, but I love making ornaments! It's the perfect way to change up some of your ornaments each year without having to buy all new. Plus, many ball bauble ornaments can be repurposed year after year – win win.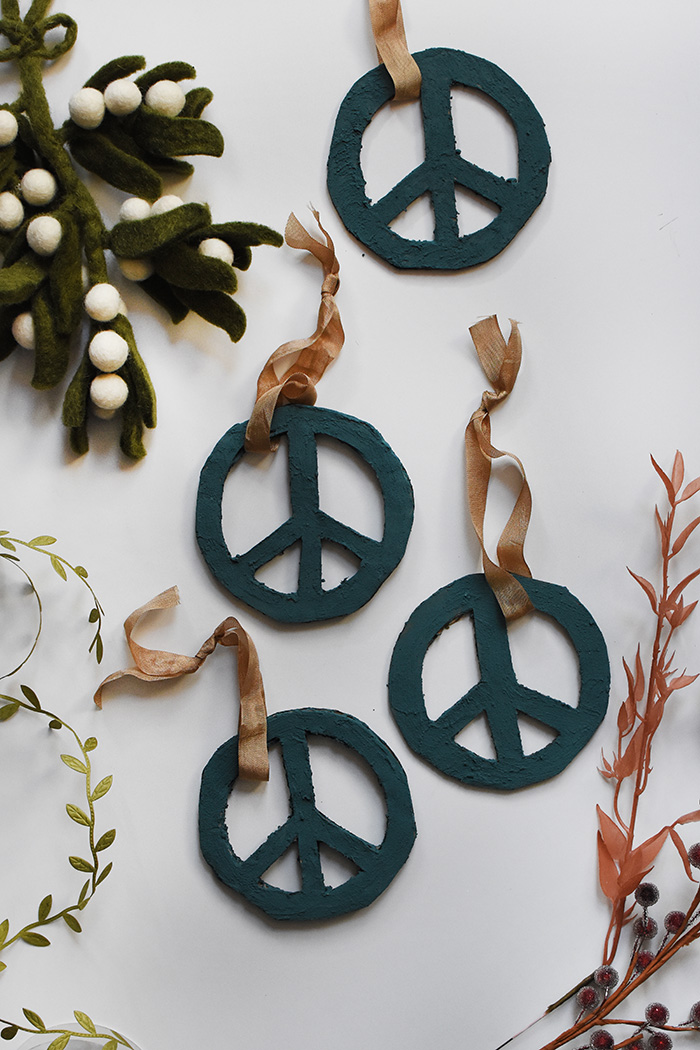 This year, I want ALL THINGS peace sign. Today I am sharing how to make cardboard peace sign ornaments and later this week, I'll being sharing my Clay Peace Sign Ornaments! You should also check out my Peaceful Woodland Sparkle Tree from last year.
What supplies do I need to make Cardboard Peace Sign Ornaments?
The supplies for these cardboard ornaments are SO SIMPLE.
Small piece of cardboard (I made three ornaments, so I had 3 pieces of cardboard)
Scissors + Xacto Knife
Baking Soda
Acrylic Paint
Paint Brush
Pencil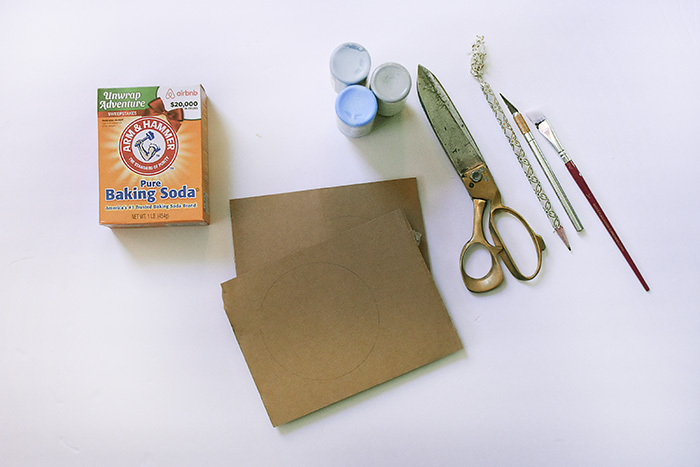 Looking for other creative texture projects using baking soda? Check out 14 Incredible Baking Soda Paint projects.
How to make DIY Cardboard Peace Sign Ornaments?
Start these DIY Cardboard Peace sign ornaments by tracing a small bowl onto a piece of cardboard using a pencil. Then with sharp scissors, slowly cut them out.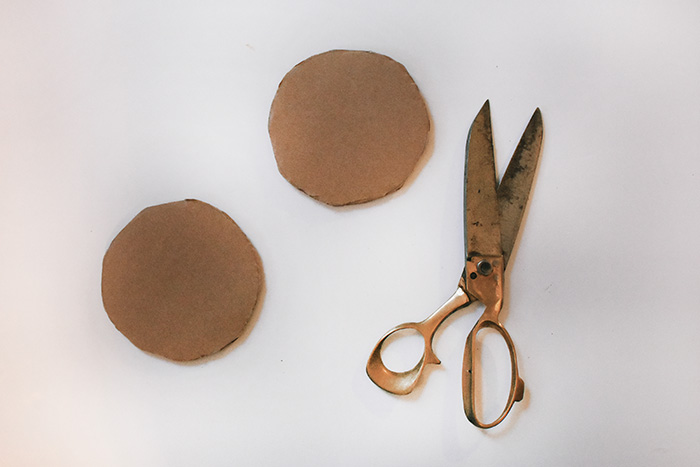 Next, draw yourself a peace sign on the cardboard and then draw it a bit thicker on either side of your original lines.
Using a cutting mat underneath, CAREFULLY use an Xacto Knife to cut out interior pieces.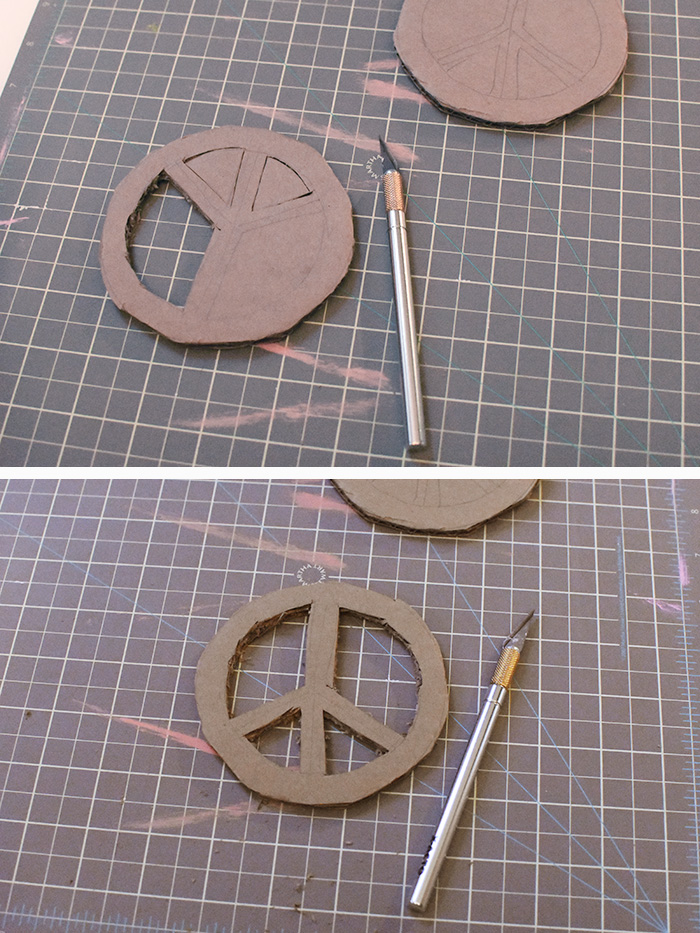 Cardboard Peace Signs
Now you have these lovely cardboard peace signs, but they are looking a little simple still.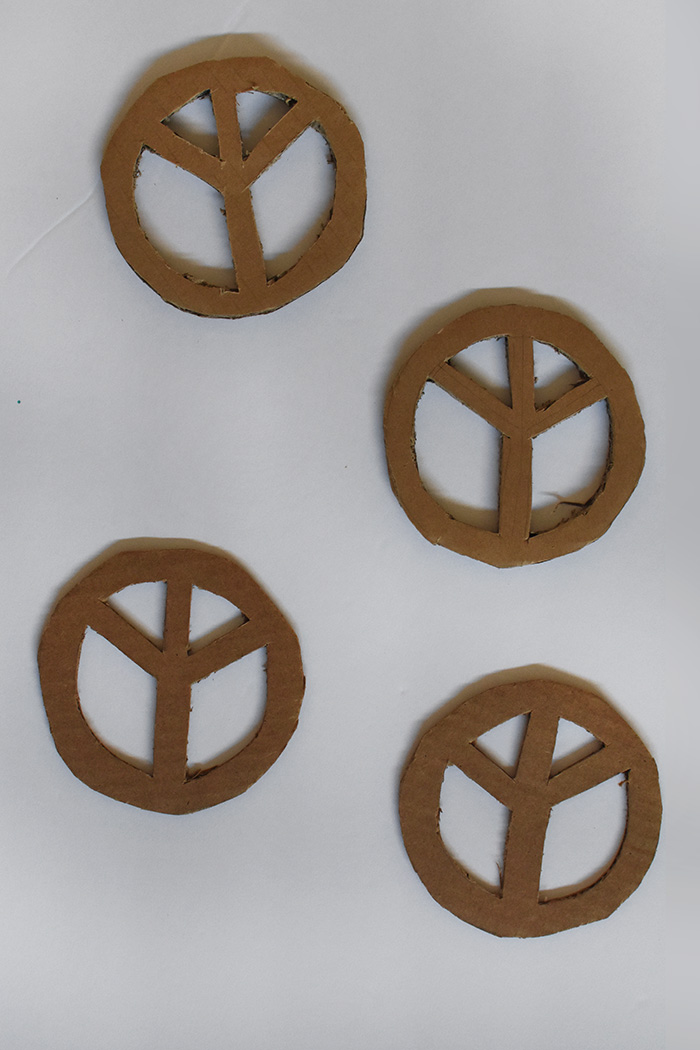 Adding Baking Soda paint to your peace signs
I love adding texture to crafts! I wrote a post on how to do the baking soda paint technique and have since done quite a few projects using it. If you try it, be prepared to become addicted.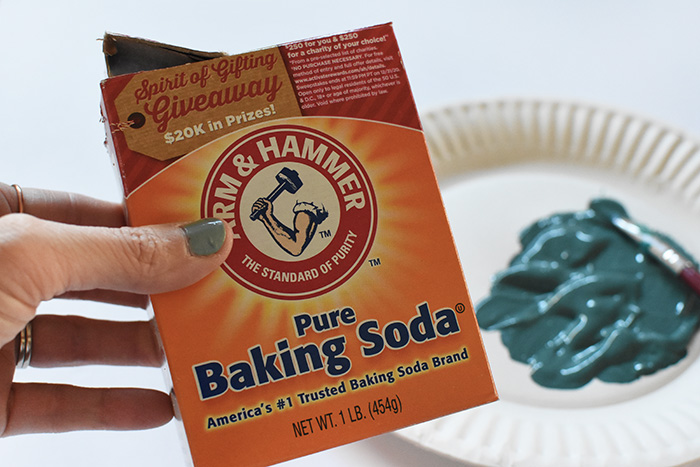 For this project, I added baking soda to a paper plate and the poured on my acrylic paints.
Simply keep adding baking soda and paint alternately until you have a consistency of paint but with grainy like texture. There is no wrong or right here.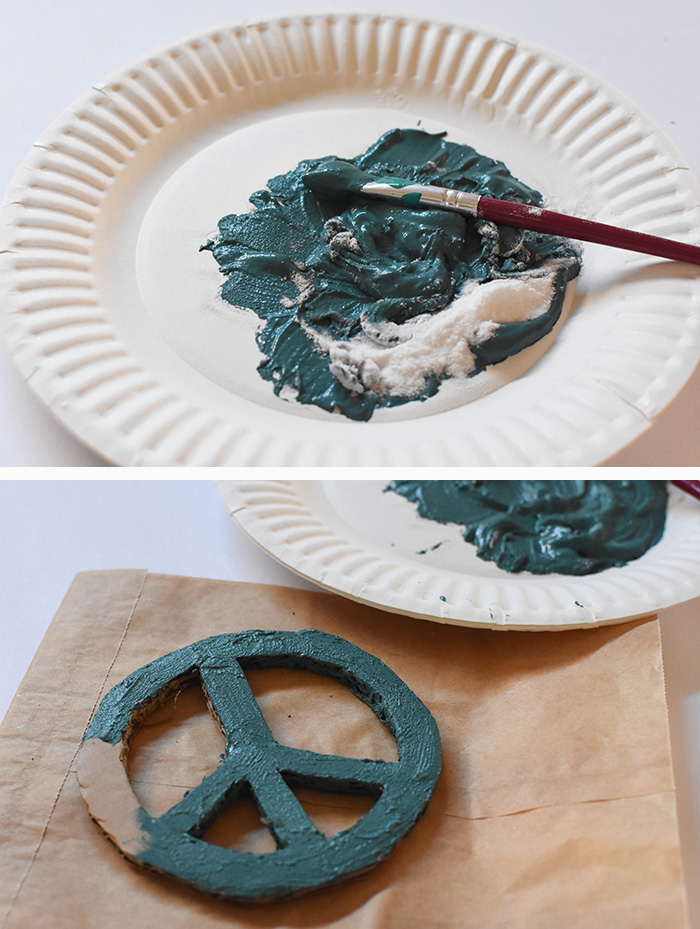 I love adding at least two or three coats of the baking soda/paint mixture to get a nice thick coating.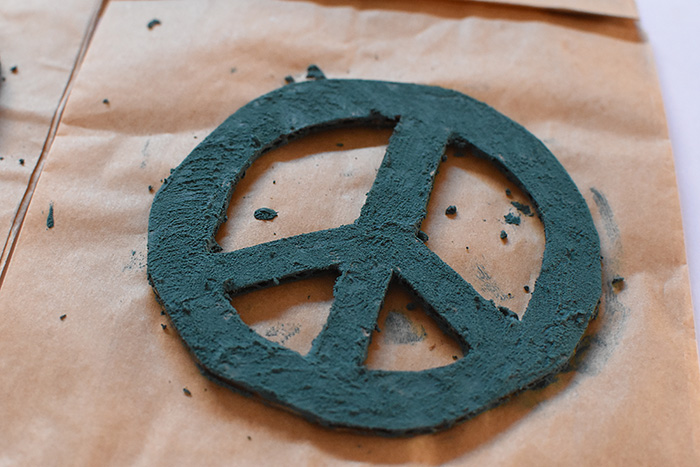 Baking Soda Ornaments
Your baking soda soaks up the paint quickly, so these ornaments should dry fairly quickly. Once they have, you can add your ribbons!
I loved the soft tan color ribbon in contrast to the deep blue of my peace signs.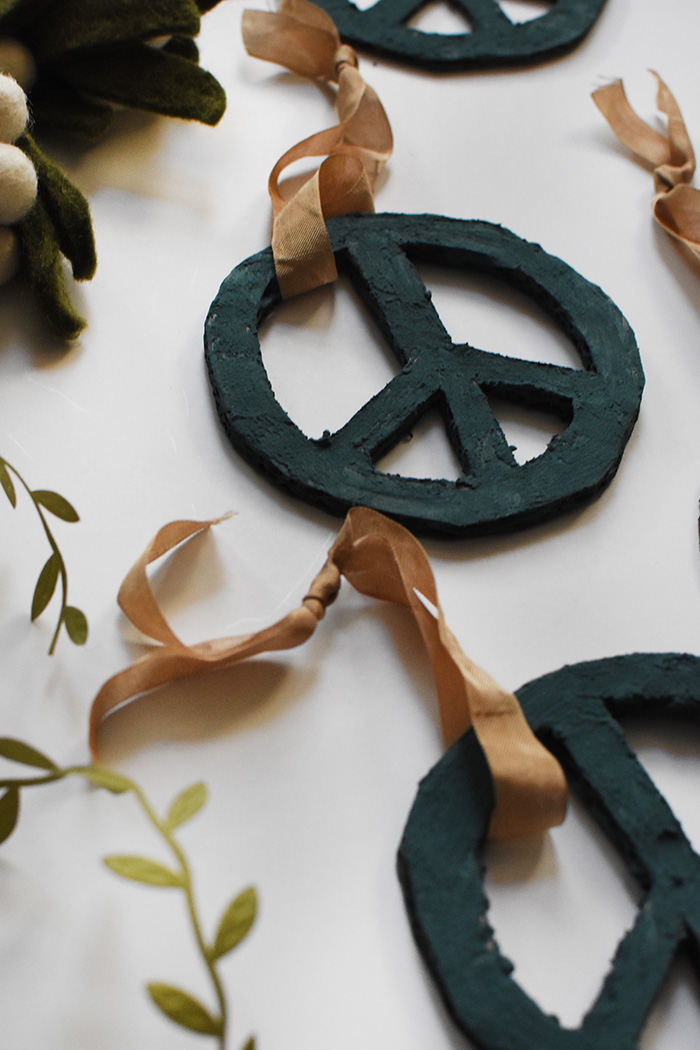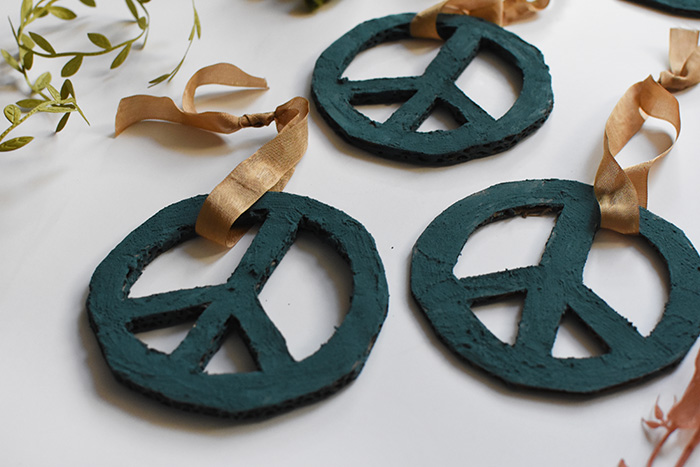 These turned out so fun and I love how they look hung on my Christmas tree!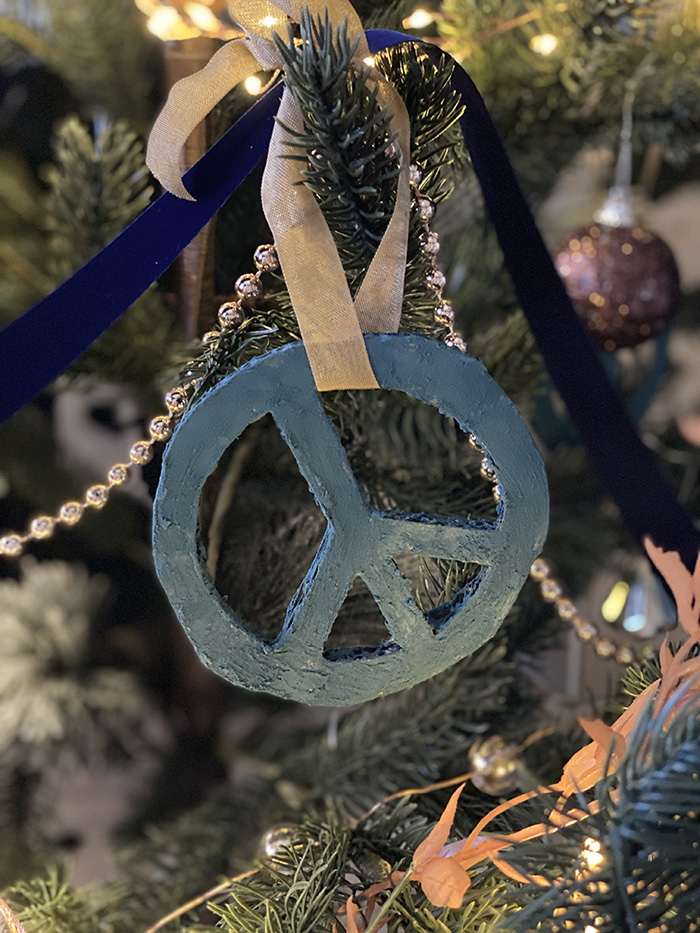 The best part is you can make them any color to match your seasonal decor. I love that about crafting your own ornaments!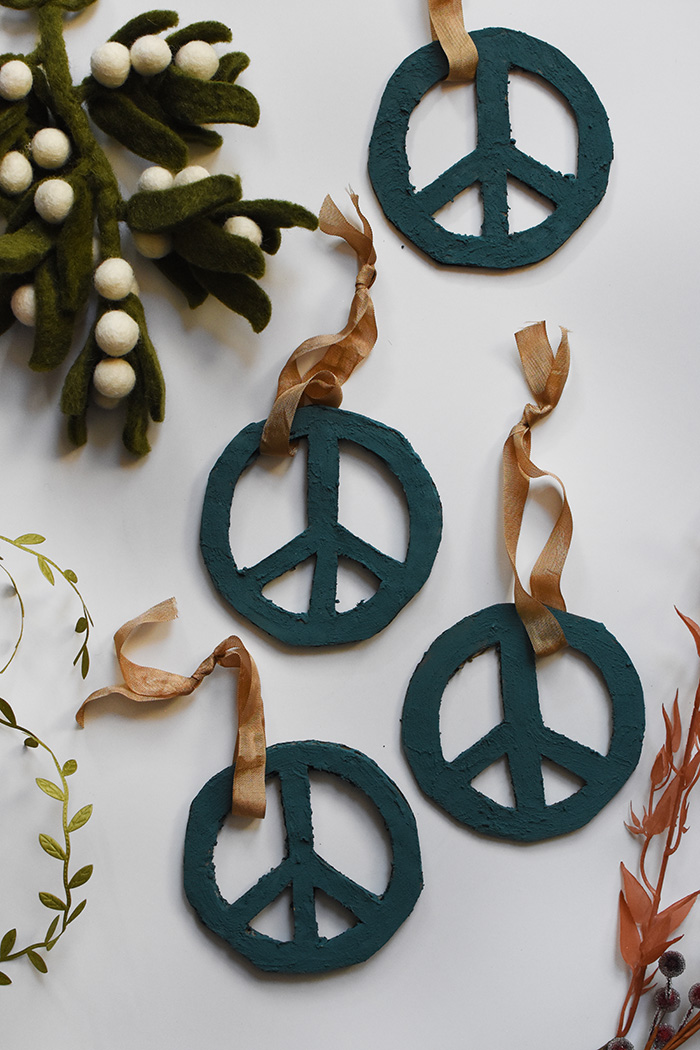 You might like some of my other holiday craft projects…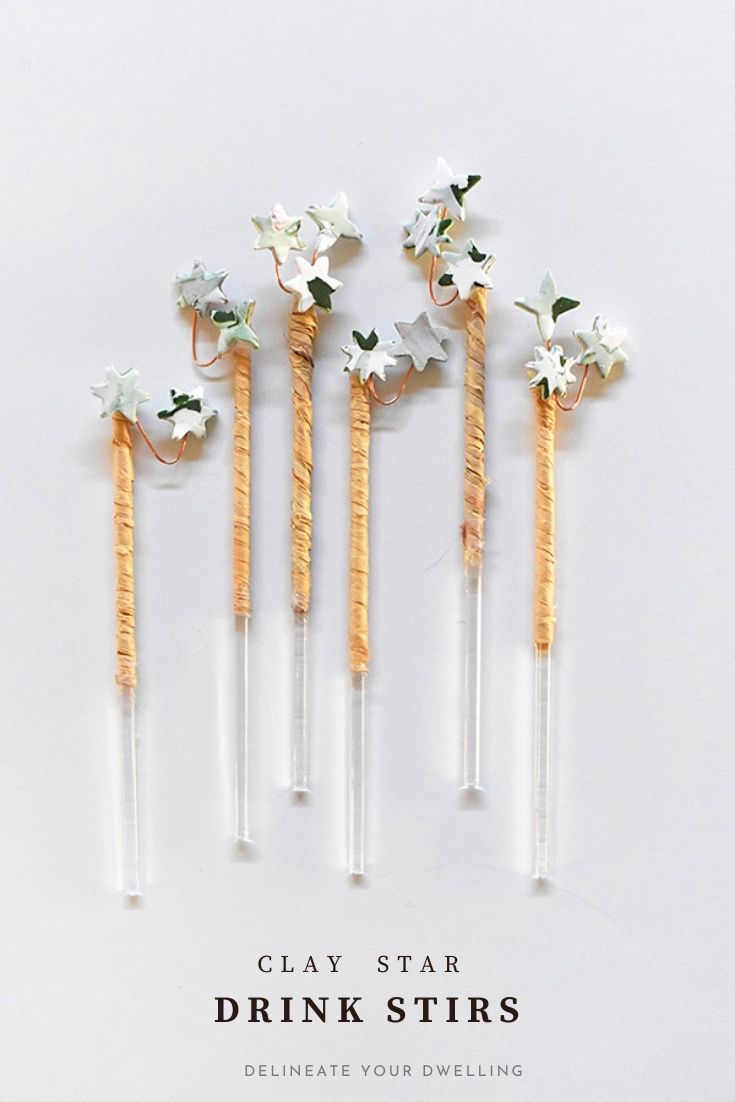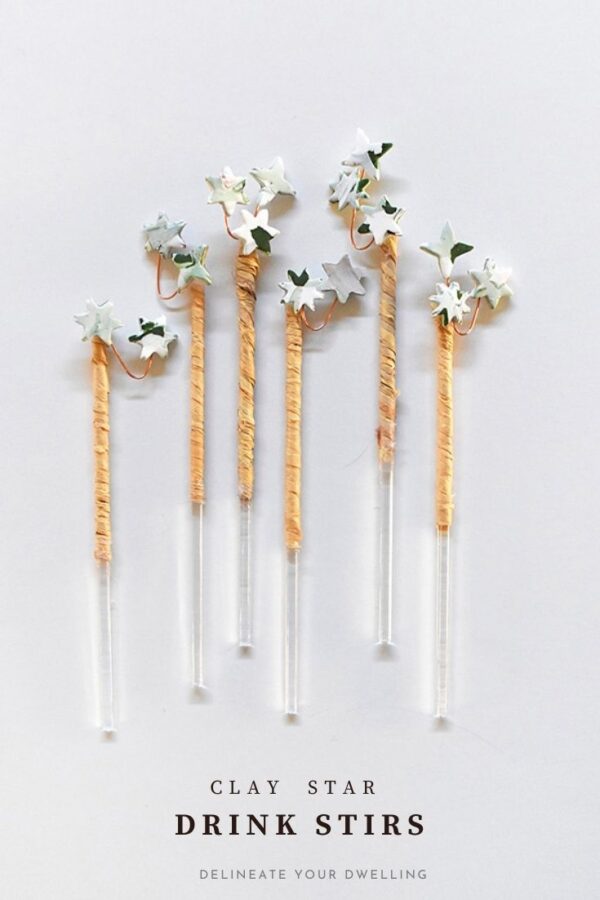 DIY Wooden Starburst Tree Topper