INSIDE : Learn about 14 Incredible Baking Soda Paint projects to inspire you to create the gorgeous texture of raw ceramic on any home decor object in your house. It is inexpensive to do and adds no additional paint time that's a win all around!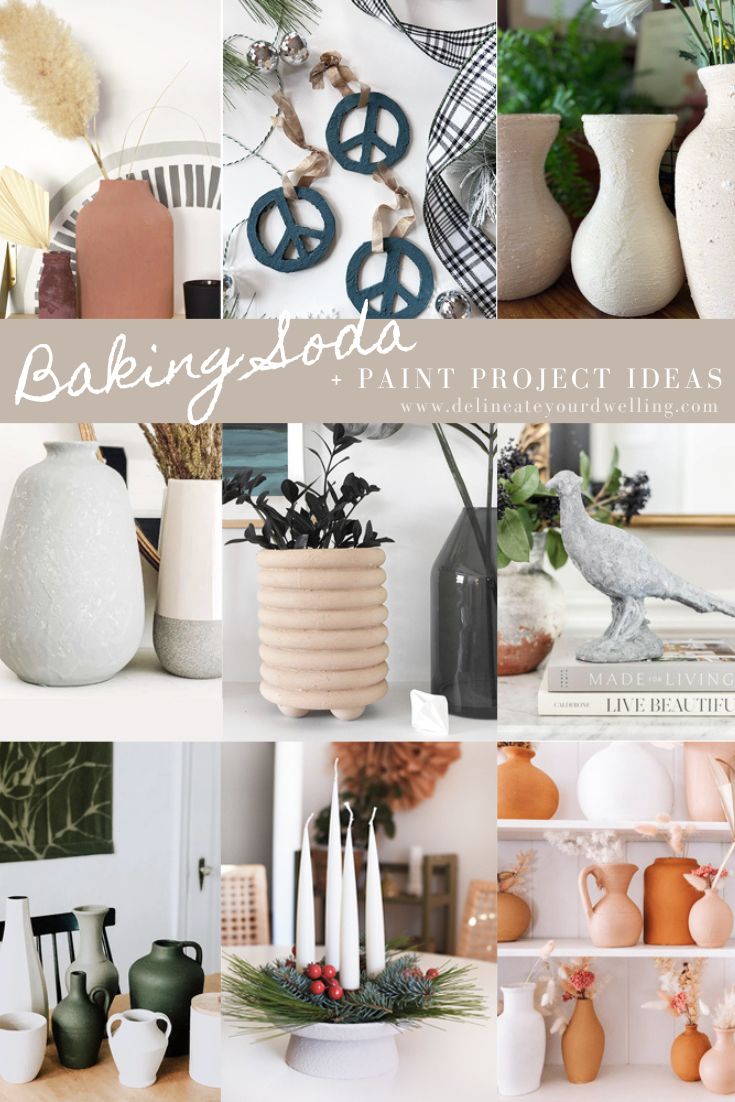 This post may contain affiliate links. See full disclosure here.
Arm & Hammer Baking Soda and Paint
I fell in love with the amazing combination of mixing baking soda and acrylic paint early 2021, but it took me a few months until I finally gave it a try for myself in July. I painted two glasses vases (burgandy + terra cotta colors below) using the Baking Soda and Paint technique. And I'll tell you, I've been hooked ever since!
My very favorite brand is the Arm & Hammer baking soda. It is easy to find at any grocery store, Target, drugstore and even at some craft stores.
Not only is it pure enough for baking, but it is great for getting out tough stains, giving your refrigerator a clean fresh smell and now it has become my go to addition to painting with!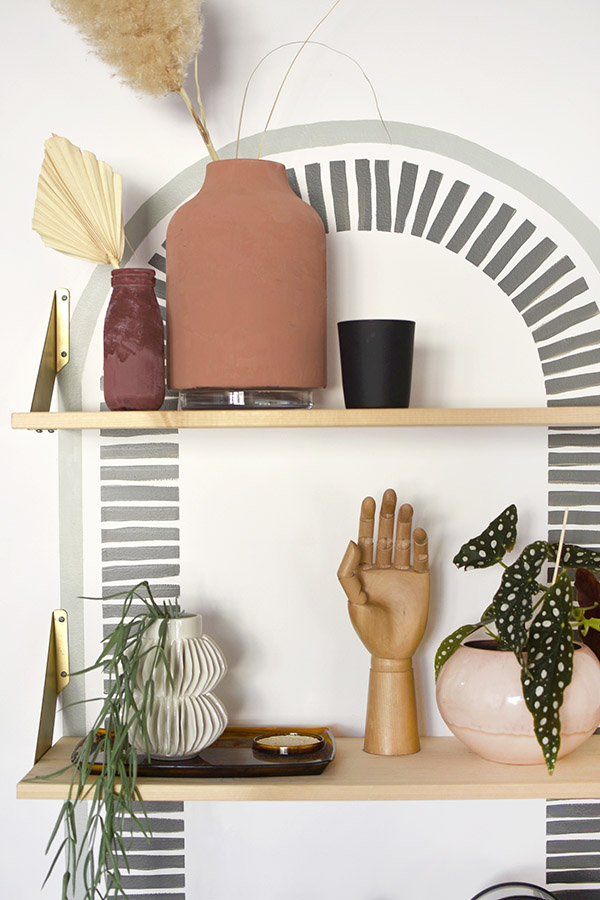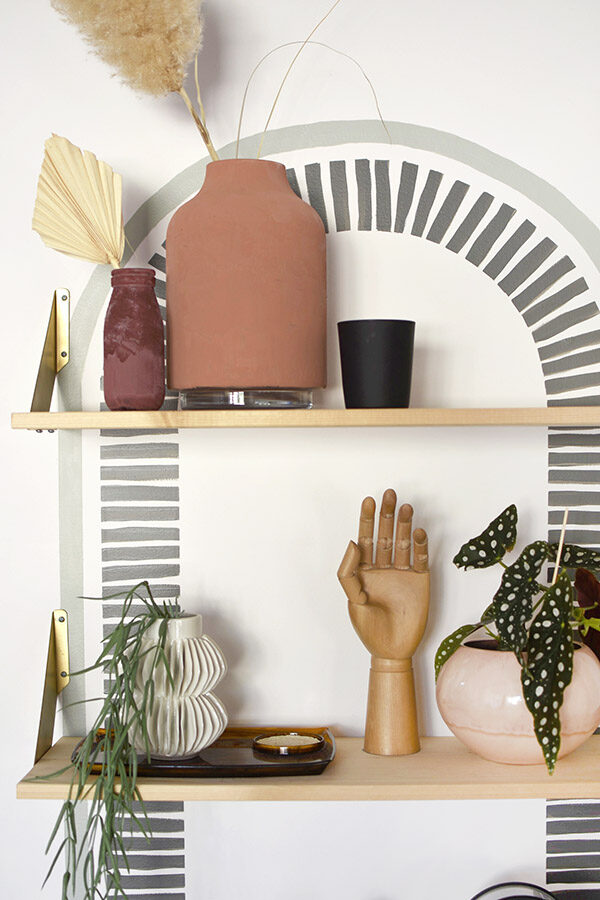 Baking Soda Paint Hack
I adore the texture that adding baking soda to any normal acrylic paint gives ordinary objects. The texture reminds me of a rough ceramic feel and it immediately elevates the look to something store bought.
This is baking soda paint hack is one that I foresee myself continuing to use over and over again. It is very cost effective, doesn't require any extravagant materials and takes just a moment longer than the regular painting process.
Supplies needed to make Acrylic Paint Matte with Baking Soda
1 Tablespoon of Baking Soda
1 cup of Acrylic Paint
Paint Brush
Old Vase or Glass Jar
Paper Plate or plastic cup
Looking for other creative painting ideas? Check out some of these…