INSIDE : Learn how to make a gorgeous and unique backdrop for any party! Create a newspaper chalkboard wall and celebrate in style.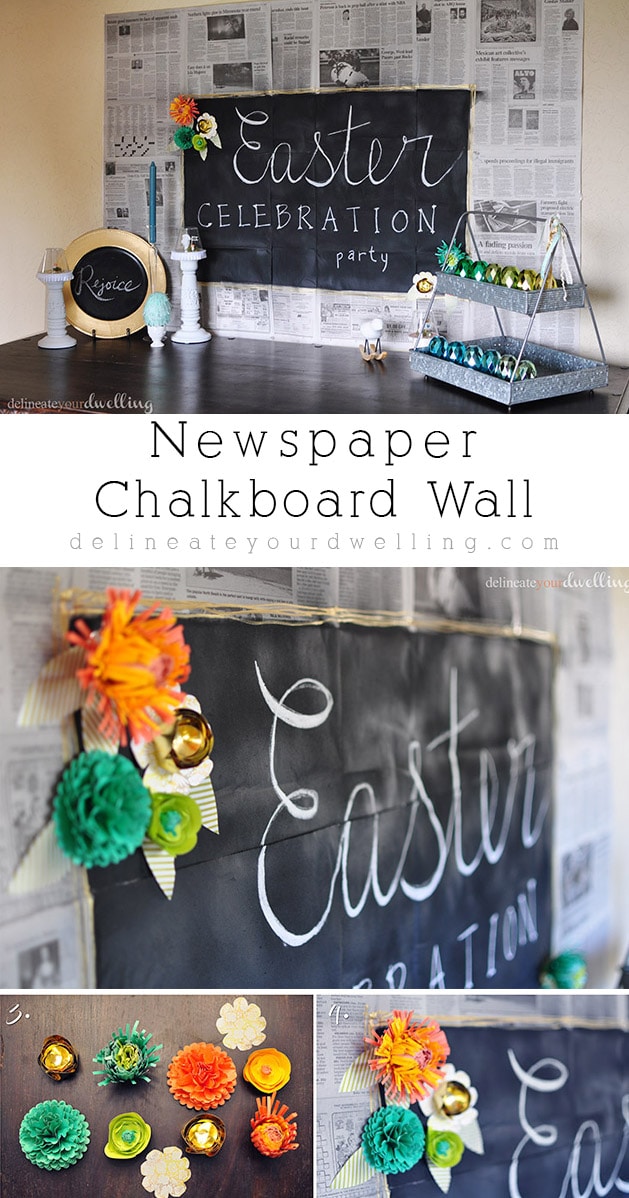 This post may contain affiliate links. See full disclosure here.

Last week I shared on Tiny Prints' blog how to create a Easter Celebration party and I'm so so excited to share my Newspaper Chalkboard Wall with you all today! Would it be weird to keep this chalkboard up with an Easter greeting, in July because I love it that much.
As I started dreaming about this year's Easter Celebration party, I came across Tiny Print's Miraculously Smiling Canary Easter card. I instantly fell in love with the colors and style.
I knew right away my party would be filled with cheerful spring colors + patterns, lots of chalkboard and a few fun crafts. The Easter card I selected was actually meant to have a family photo at the top, but I quickly designed a chalkboard graphic and added orange stripes to the background and viola', my card was turned into a fun chalkboard invite! I just couldn't pass up the colors and patterns of the "Easter" text at the bottom.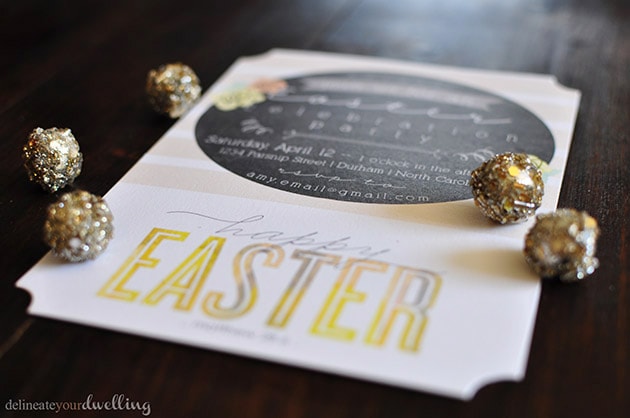 The main focus of my Easter party was the chalkboard backdrop. I created it using only newspaper and chalkboard paint.
How to create a newspaper backdrop:
I stapled six sheets of newspaper together and then blocked off my "chalkboard area". Using chalkboard spray paint, I gave it about three light coats of paint and then used a gold foil paint pen to create a border around it once dry.

I then wrote out my 'Easter Celebration Party' message with regular white chalk.
To dress up the chalkboard a little for the party, I found some festive paper flowers. These are similar and such happy colors.
I also cut out one of my party invitation in the shape of a flower. Using a hot glue gun, I attached ribbon as leaves to the flowers and then to the chalkboard!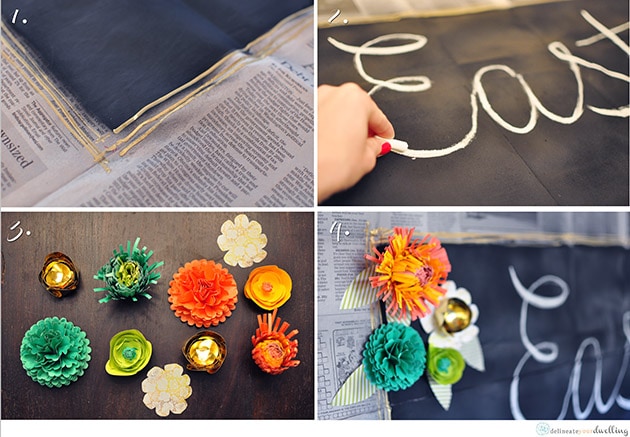 I adore the pop of colors those flowers give the black and white chalkboard.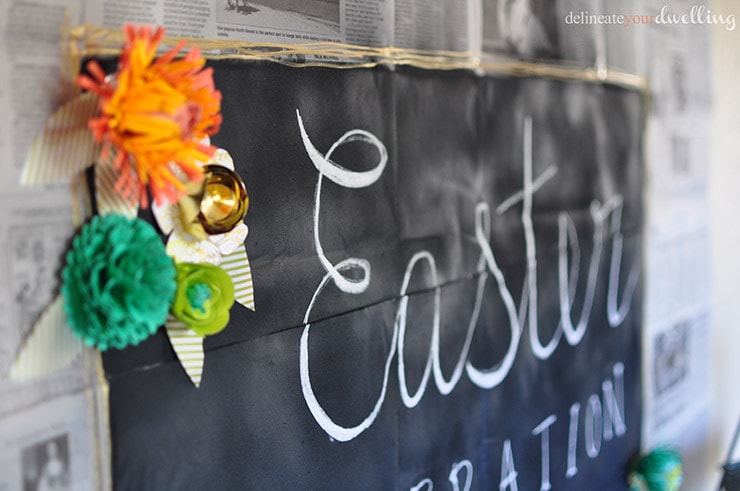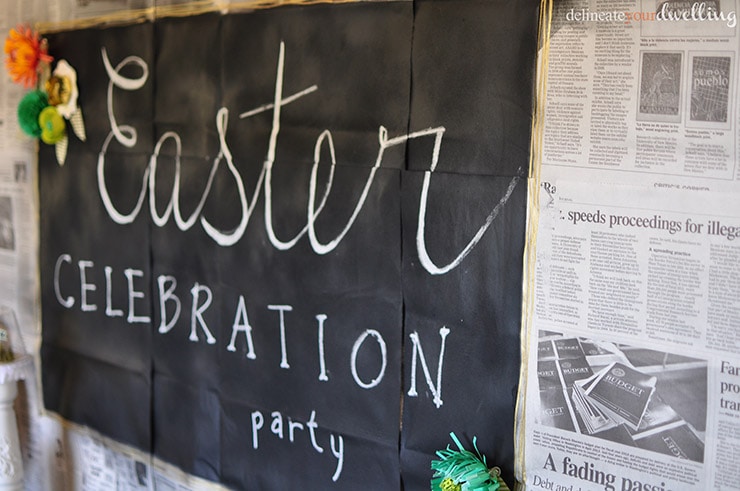 I also painted a gold charger with some chalkboard paint for some extra sparkle on the table.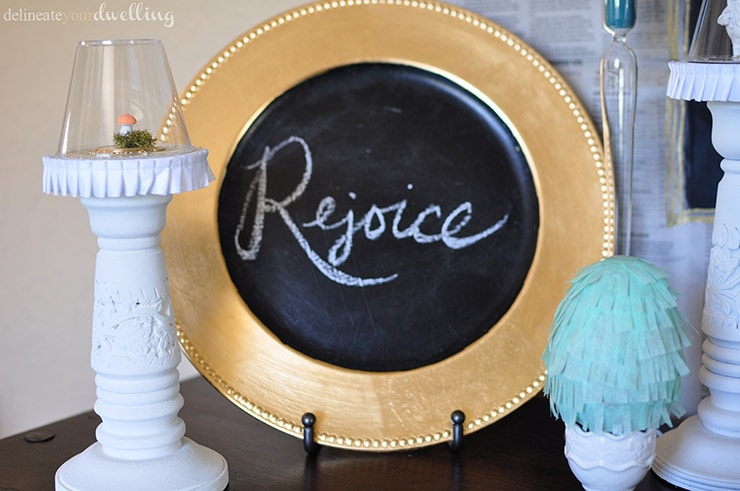 Next, I will be sharing how to create the adorable Easter cups shown above and then how to craft the adorable mint green tissue paper eggs. Be sure to check back for the details!
And see the entire Easter party here!!
matthew 28.6
He is not here; he has risen, just as he said. Come and see the place where he lay.
SaveSave
SaveSave
SaveSave