INSIDE : Learn 9 Creative No-Mess Easter Eggs to craft up this Spring! They are all done on plastic eggs, so you can use them year after year and the best news of all, they all take under an hour to make!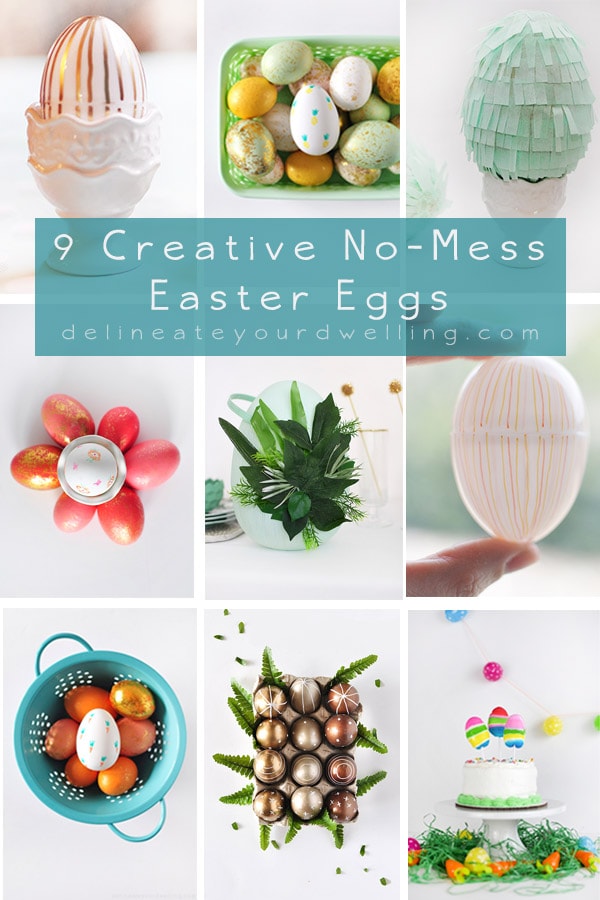 I love spring time. There is something about weathering winter and then suddenly one day the entire world it seems is bursting forth with green! It's the best time to open doors and windows, let the sun shine in and just be thankful that winter is over.
With all my love for Spring time, you can only imagine how many crafts and creative projects I have done over the years for Easter! Today I am sharing 9 Creative No-Mess Easter Eggs. All the projects included are no-dye, no-mess and take under an hour to complete.
9 Creative Easter Egg No Mess Decorations
Learn 9 Creative No-Mess Easter Eggs to craft up this Spring! They are all done on plastic eggs, so you can use them year after year and the best news of all, they all take under an hour to make! Delineate Your Dwelling


Looking for a few more fun Spring craft ideas? You should check these out :