INSIDE : Learn how to make miniature Fruit Stamped Easter Eggs for fun Spring decor! Pineapple, carrots and little apples make for a fun Easter focal point.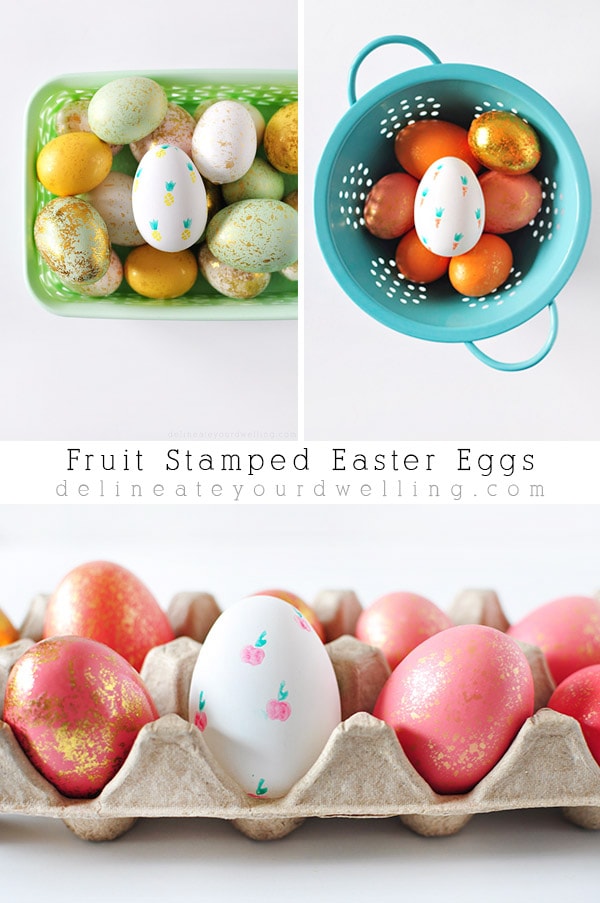 This post may contain affiliate links. See full disclosure here.
This post has been updated since it's original March 2016 publish date.
Spring is here and it makes me so happy! I recently shared that I have a serious Easter Egg love affair, but I'm okay with it. Something about the cheerful colors of Easter Eggs and my heart does a happy dance.
Today I am sharing some of the simplest but so fun, Fruit Stamped Easter Eggs I've made to date. Check out these very similar Floral Stamped Easter Eggs!
Last year I had the privilege of having a three page spread in Rachael Ray's Everyday magazine (whaaaat) and I designed Vegetable and Fruit easter eggs for them. Now I just want to make those same eggs again because they were so adorable. Instead, I went with a similar theme and they turned out pretty fun!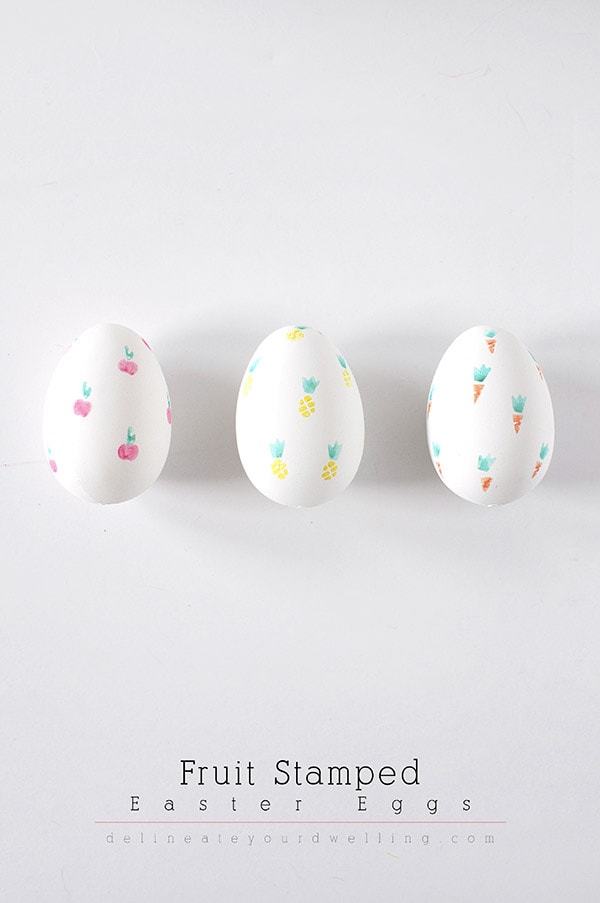 What supplies do I need to make Fruit Stamped Easter Eggs?
New Pencils (you need a clean eraser top)
Ink Pads
White faux Eggs
X-Acto Knife
Green thin Sharpie
Background Filler Eggs 1, Eggs 2 or Eggs 3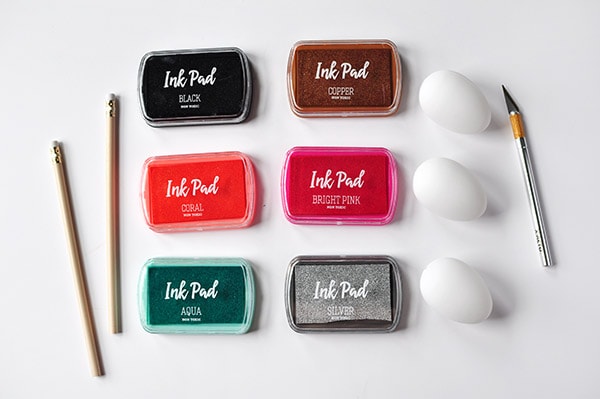 How to create miniature pencil stamps :
On a scrap piece of paper draw out a circle and break down the basic shapes of the fruit and how they would fit best on a circular pencil eraser.
Once you know your simplified shapes, use another pencil to draw those shapes onto your erasers. You can see below I drew out my pineapple base shape and the pineapple top (which I also ended up using for the carrot top).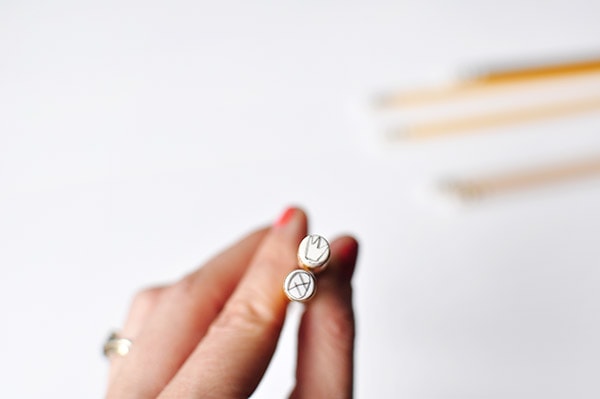 How to create Fruit stamps for Easter Eggs :
Very slowly, cut away your eraser to create the shapes you drew with the xacto knife. Honestly, this step was much easier than I thought it would be. Just PLEASE be careful of those fingers!
Next, use your pencil eraser like a mini stamp and get stamping! First I did my pineapple tops in the minty green ink. The pineapple turned out so great and then I set it aside to dry while I worked on my carrot.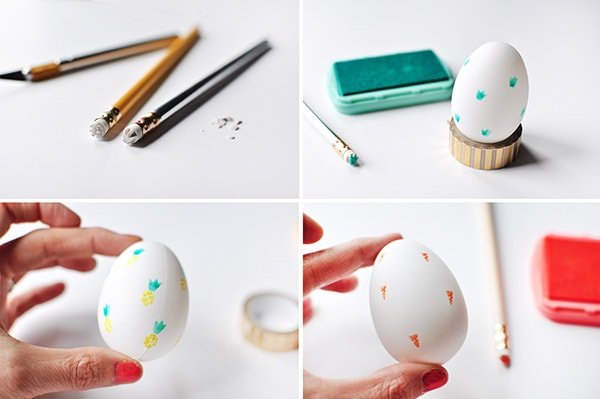 Making stamps is something I've wanted to try for a while and although this is more difficult than creating a more typical sized stamp and stamping on plain flat paper… I was completely smitten with the process. I mean, who doesn't LOVE miniature things!
I shared this picture of all my little mini stamps on Instagram. SO CUTE.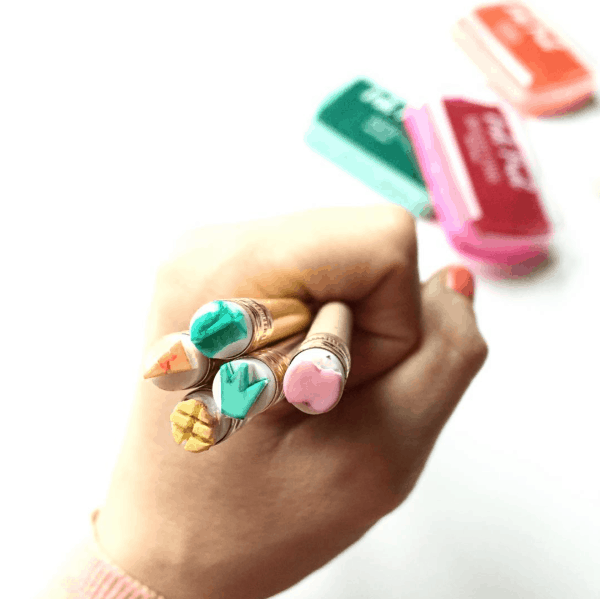 Pineapple Easter Eggs:
My pineapple stamped eggs were colorful and light. I love how the yellow pineapples are separate from the green leafy tops.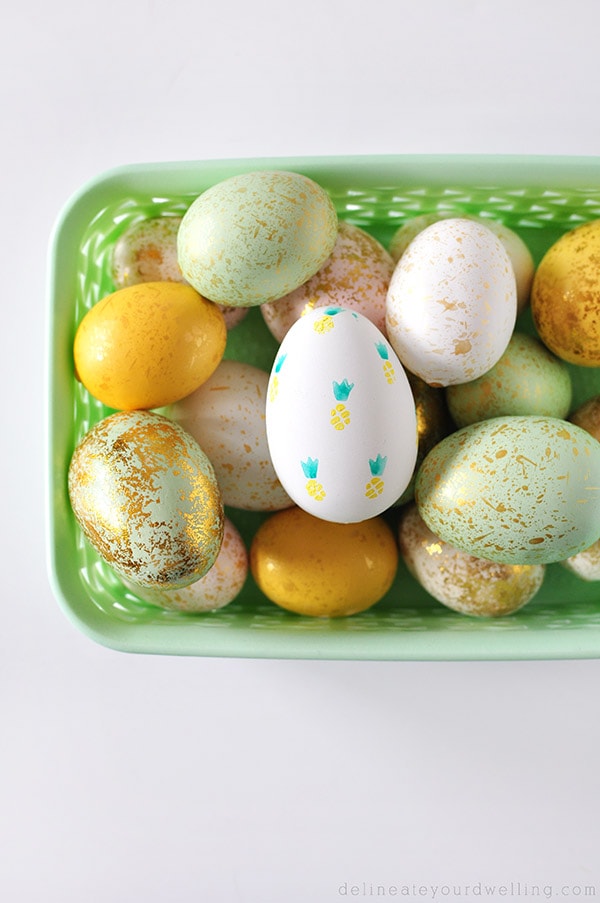 Apple Easter Eggs :
The apple stamped eggs were more saturated and bold. I thought they would look so fun dispersed in a fruit bowl of apples.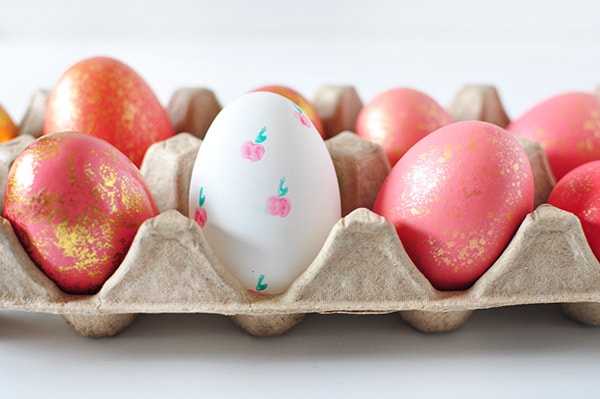 Carrot Easter Eggs :
And possibly my favorite (although, how could I say no to a pineapple easter egg?), the carrot stamped egg is fun and adorable.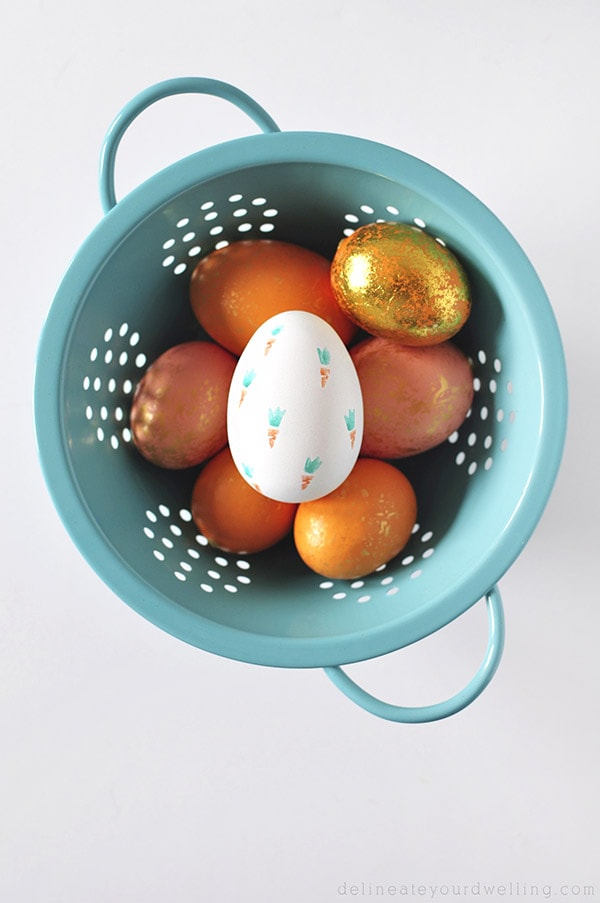 And if you liked these adorable fruit stamped eggs, don't forget to pin them for later. I will definitely be saving them and adding them to my monster box of colorful Easter Eggs!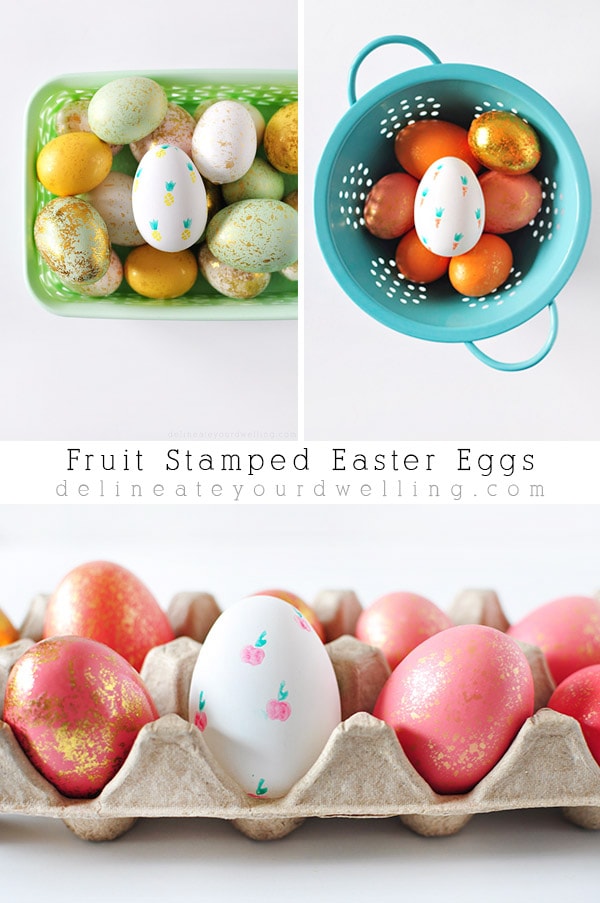 If you are still looking for more creative ideas, check out a few of my past Easter Egg DIYS.

Polka Dot Mason Jar Easter Basket