Floral Stamped Easter Eggs
INSIDE : Learn how to create an elegant Floral Stamped Easter Egg using a simple pencil eraser, an ink pad and a small x-acto knife. The prettiest flower Easter Eggs you'll see!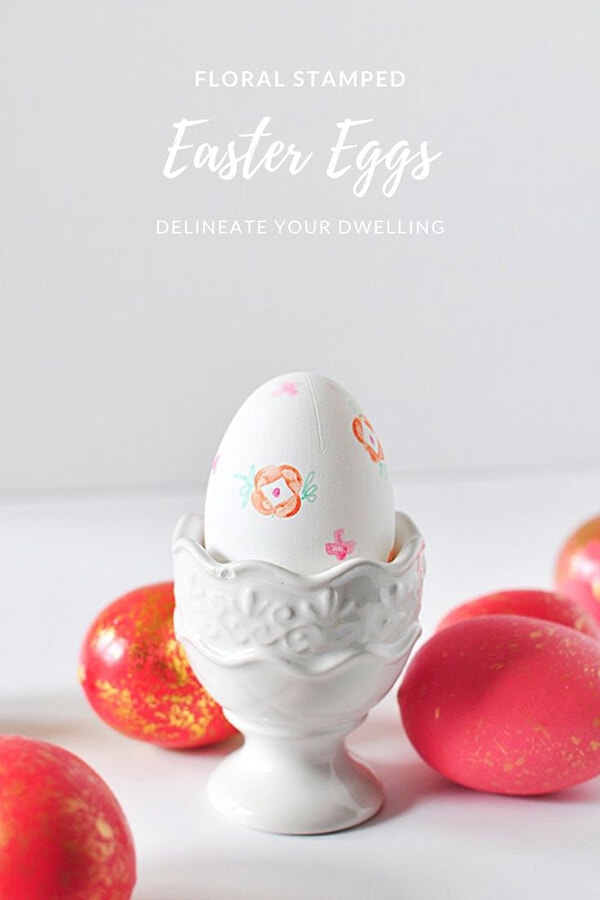 This post may contain affiliate links. See full disclosure here.
I'm back with another mini stamped Easter Egg project for you! I was so in love with how the Fruit Stamped eggs turned out that I squeezed in one more quick one before Easter arrives. Today, I'm going to share how you can turn your ordinary pencil erasers into lovely Floral Stamped Easter Eggs!
What do I need to make Floral Stamped Easter Eggs:
New Pencils (you need a clean eraser top)
Ink Pads
White faux Eggs
X-Acto Knife
Green thin Sharpie
Background Filler Eggs 1, Eggs 2 or Eggs 3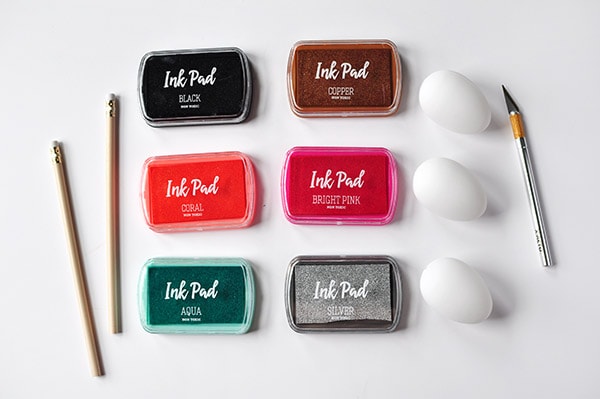 How do I make Flower Stamped Easter Eggs:
The steps for creating this simple Floral Stamped Egg is the exact same process as my Fruit Stamped eggs. See steps there if you need more detailed pictures of the process.
Simply, draw out your basic flower shape on a new clean pencil eraser. I went with as easy as you could go, a half circle. Then being EXCEEDINGLY careful, use your xacto knife to cut away the eraser. This is where the magic starts to take shape!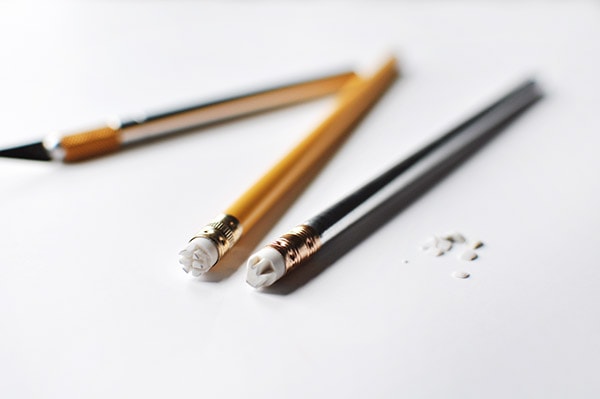 Once you you your half circle eraser shape cut out, grab your favorite ink pad and get to stamping! I used a coral colored ink pad for my eggs. Slowly create floral patterns by stamping with the flat edge of your half circle pointing inward.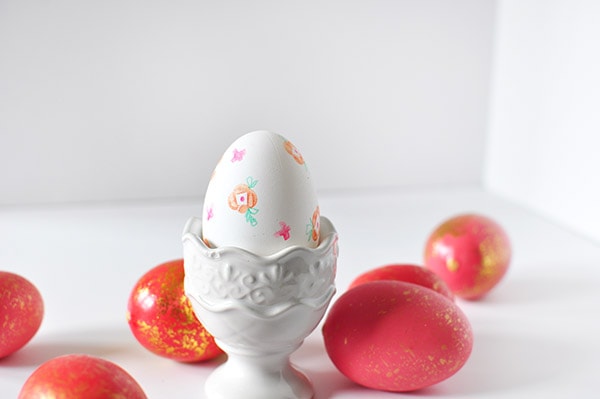 Once the basic floral shape is created and has dried, it's time to add a little more detail with the thin sharpie markers. I used a pink sharpie for the flower centers and a mint green sharpie for the leaves.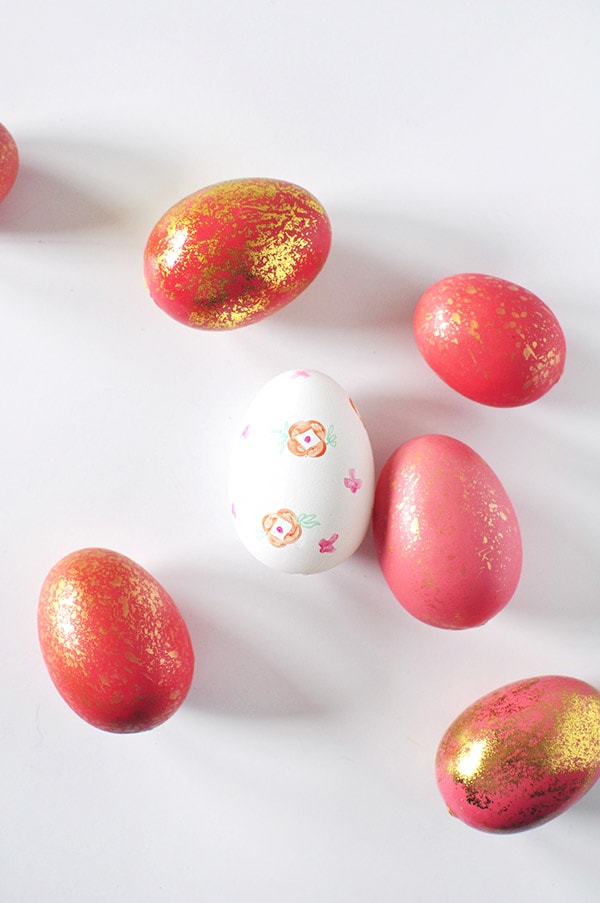 My eggs still looked a little bare, so I cut one more pencil eraser into a cross shape and stamped on pinkie red colored crosses.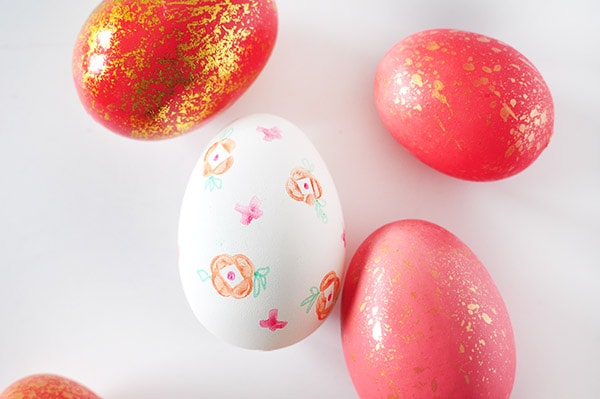 Flower Stamped Easter Eggs:
I love the simple floral pattern it created. I'm already hatching ideas for next year… all different colors of stamped flower patterns… a patch of wildflower Easter Eggs! The ideas just keep coming, ha.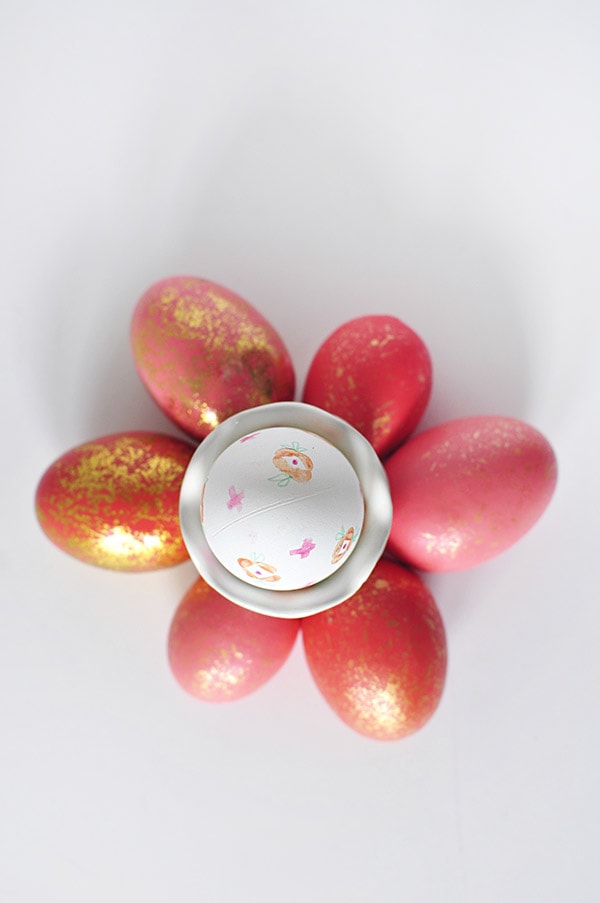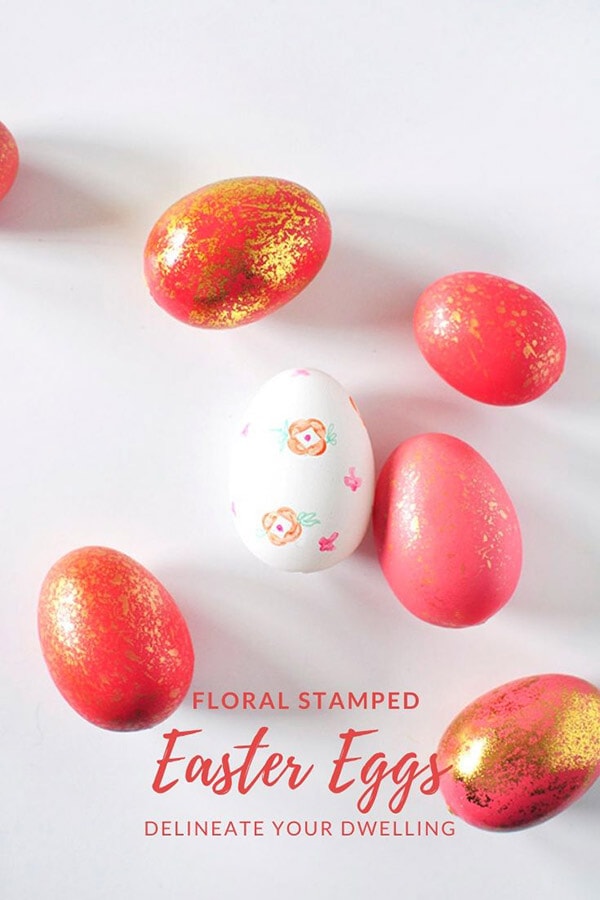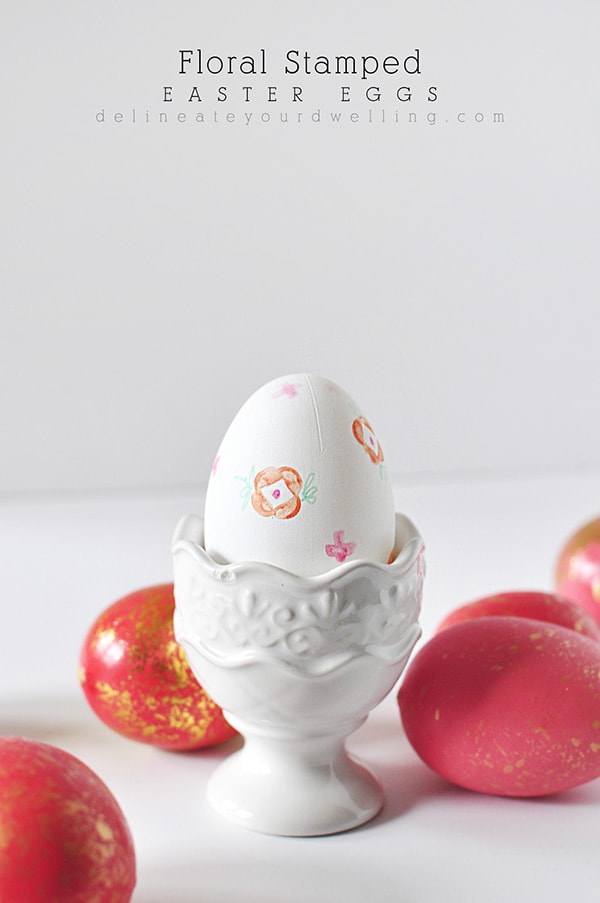 If you are still looking for more creative ideas, check out a few of my past Easter Egg DIYS.

Published Fruit Eggs in Rachael Ray Magazine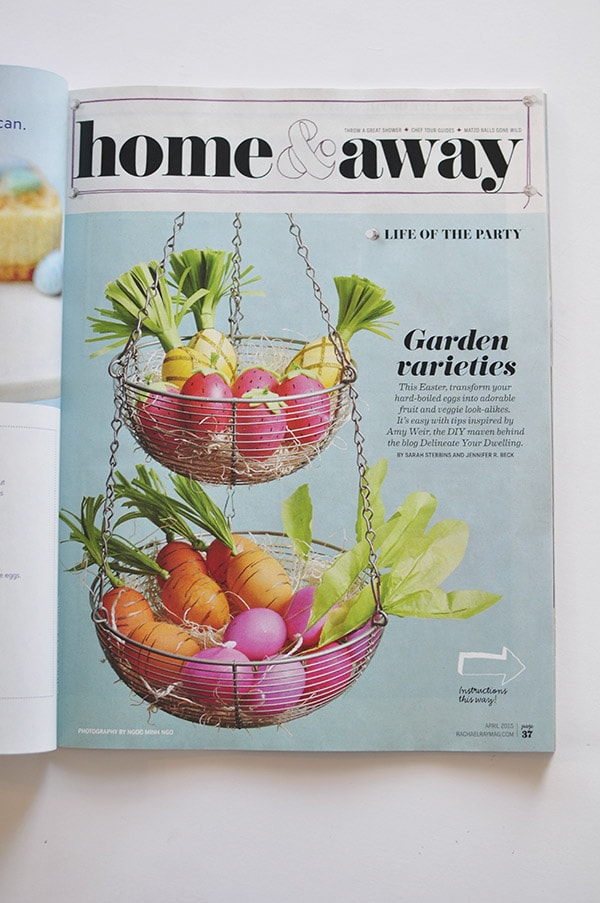 Fruit Stamped Eggs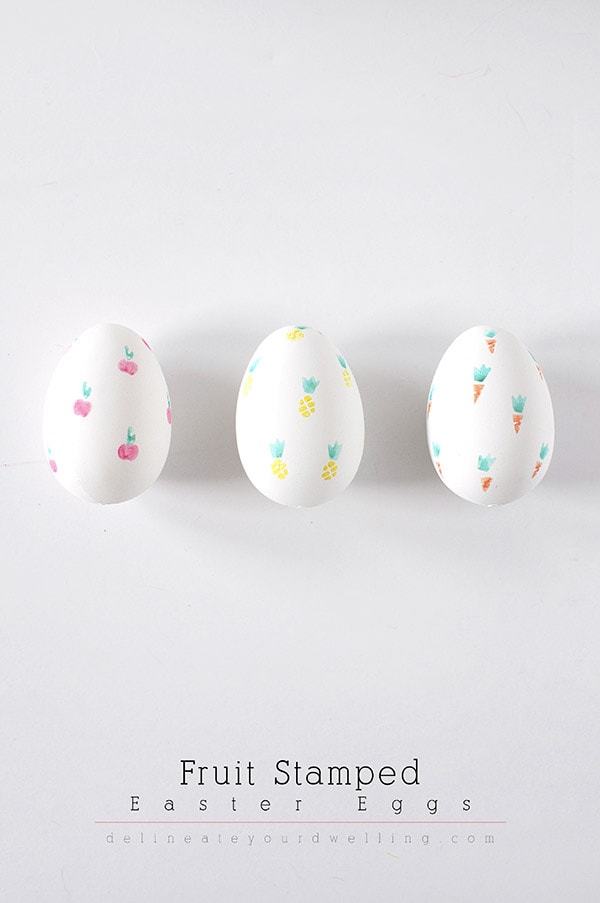 Edible Easter Cake Topper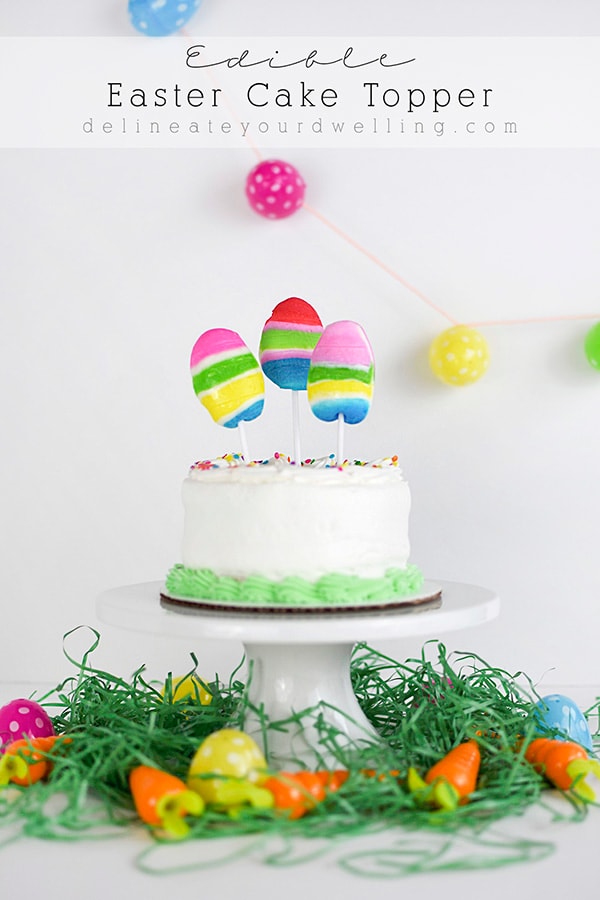 DIY Tassel Easter Basket