I'm excited to share with you today, how to create fun Colorful Striped Eggs using only $.99 plastic eggs and sharpies! It's so easy to create and a great decor item to set out all spring time.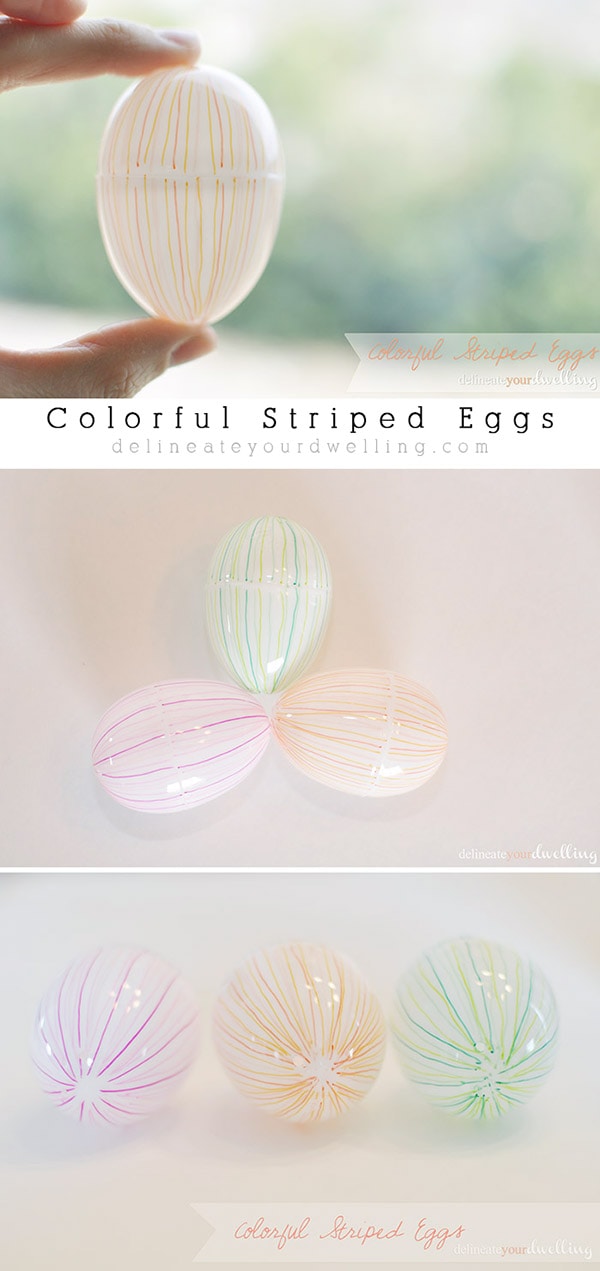 These are the easiest egg to decorate. I simply pulled out my thin Sharpies and selected three shades of each color I was going to use.
Taking my time, I drew a line from tip to tip in alternating shades of color.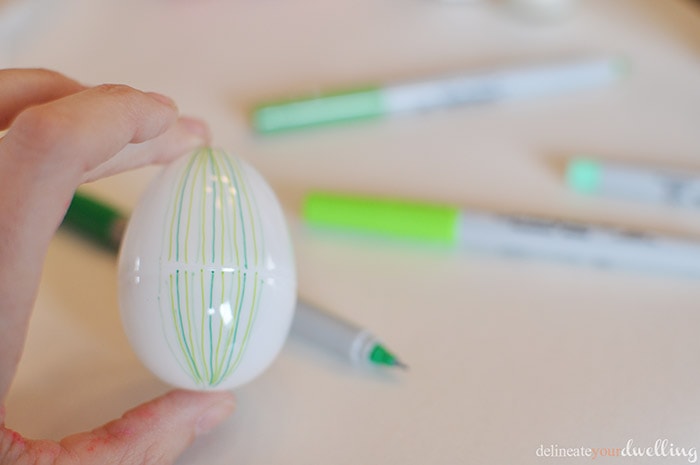 I used one color and went all around the egg and then started filling in the negative space with my other two colors.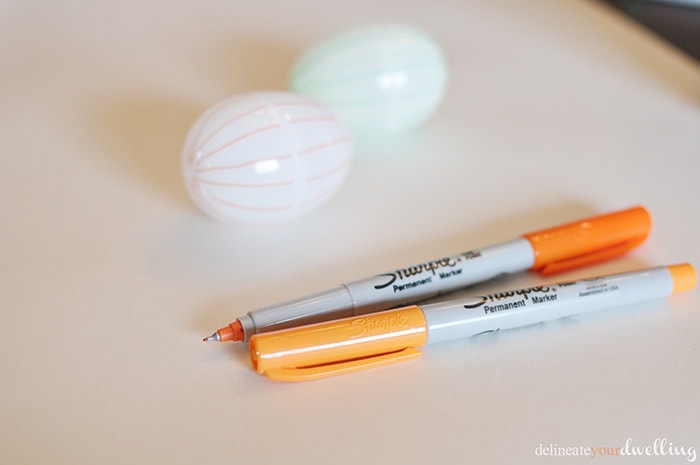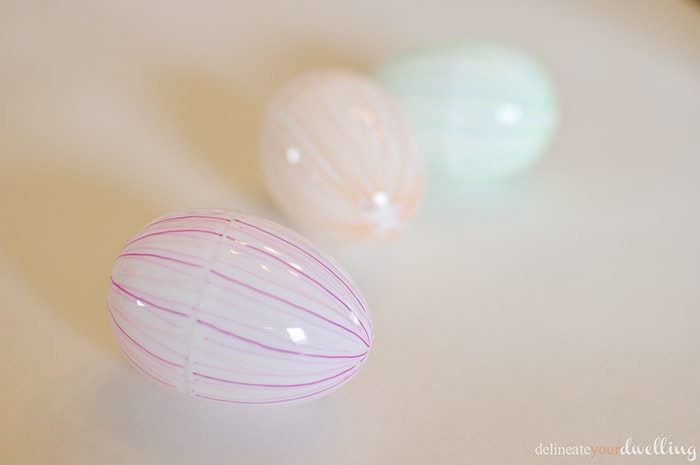 Shades of pink, green and orange… I call it, 'Simply Spring'.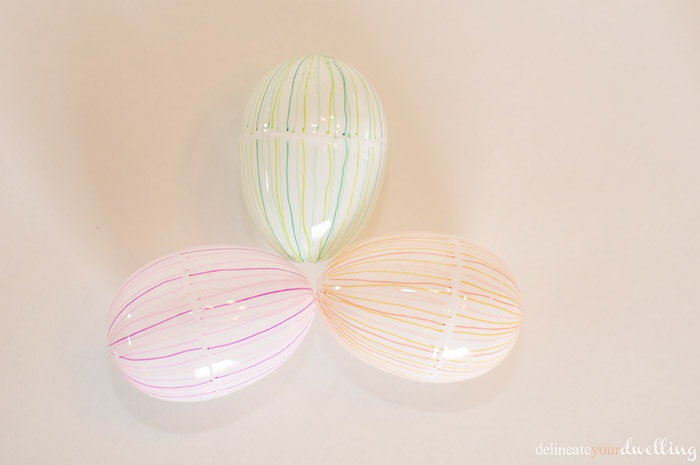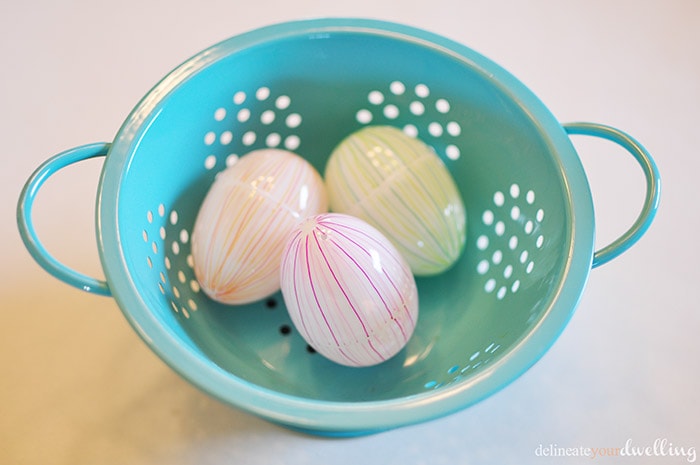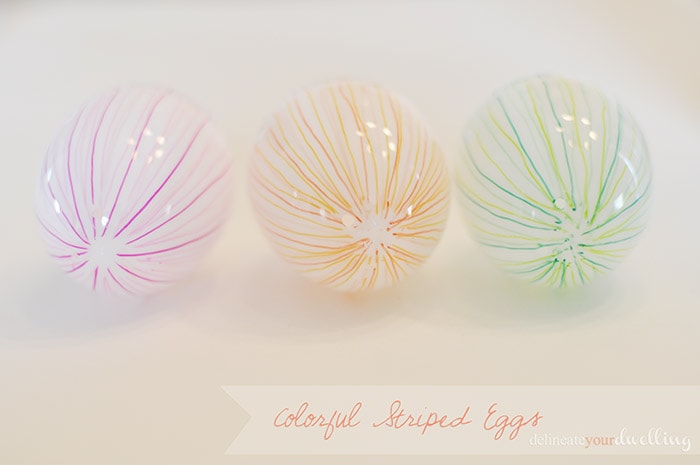 What fun ideas do you have for decorating your easter eggs this year?
If you are still looking for more creative ideas, check out a few of my past Easter Egg DIYS.
Looking to find the AWESOME colorful eggs I used in the background, you can get them here –> Eggs 1, Eggs 2 or Eggs 3.