INSIDE : Check out this great collection of Happy prints! Perfect to hang in any room of your home for a little extra joyful cheer!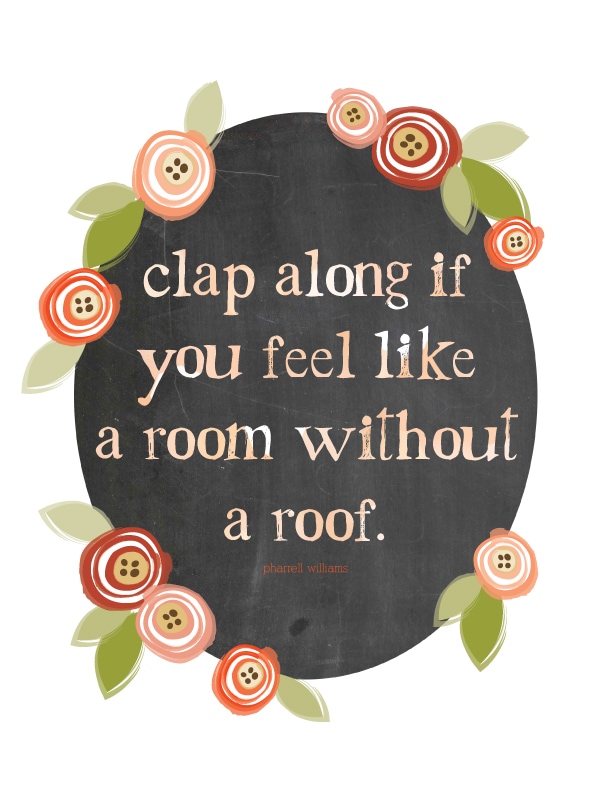 This post may contain affiliate links. You can see my full disclosure here.
The world seems like a bit of a happier place with Pharrell William's Happy song playing on the radio. I've pretty much been having non stop dance parties with the kiddos to this song. I mean honestly, it's such a happy song.
I was inspired to make a fun print with some of the lyrics from his song.
Okay are you ready to download your print now? Follow the instructions below to get it.
IT'S DOWNLOAD TIME:
Sign up for the DYD Insider newsletter to receive access to my ENTIRE DYD Printable Library along with this fun graphic print!!!
Already a DYD Newsletter Insider? Click on over here to access the printables library using the password found at the bottom of any email I've sent you.
And be sure to tag me on Instagram if you hang this print in your home! I'd love to share it on my Instagram Stories!
Check out some of these fun prints below and click on the image to see where to purchase them!

SaveSave