Goodness.
The world seems like a bit of a happier place with Pharrell William's Happy song playing on the radio. I've pretty much been having non stop dance parties with the kiddos to this song. I mean honestly, it's such a happy song.
I was inspired to make a fun print with some of the lyrics from his song.
It's for sale at my Etsy store now.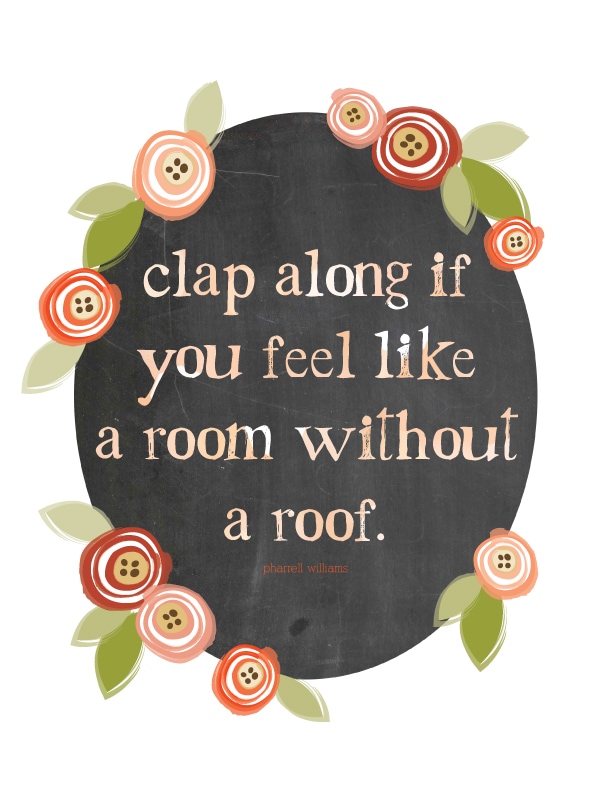 SaveSave