I am participating in a
Pinterest Challenge
with nine other amazing bloggers and today am I sharing my first project with you, a "Shoes Off Please" sign.
This was a easy project which I am SO grateful for. I came down with an EIGHT day cold and when I say cold, I mean like – take me down, this might as well be death. I am never ever sick so I was happy I was able to finally move about the house again and able to quickly do this little how-to for you all!
(Don't miss the sign, it's right above the door.)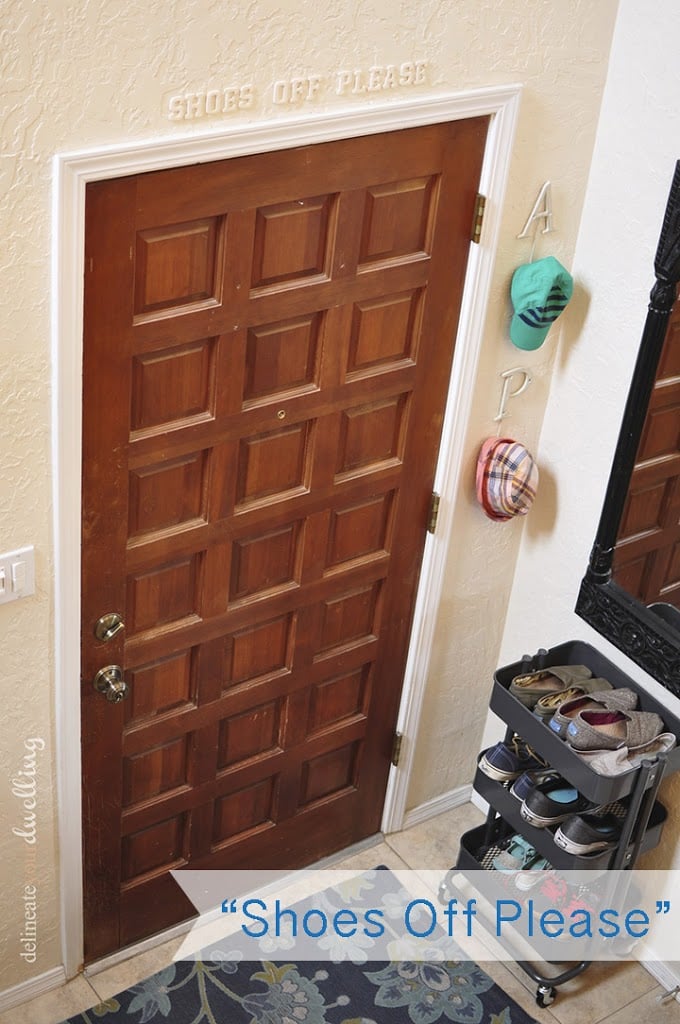 I found a small package of wooden letters at my local
Hobby Lobby
store for only $0.99.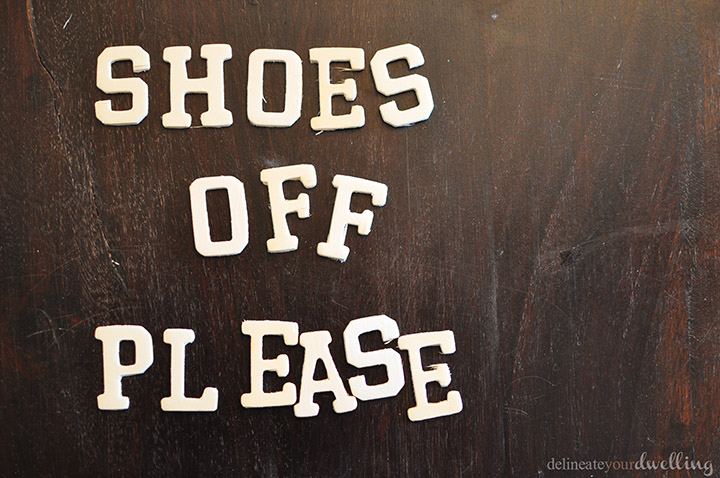 It's hard to tell, but I then painted the letters the same color as our walls… which is nearly the exact color of unfinished wood apparently. I liked that in my Pinterest pin, the letters were monochromatic to the wall color.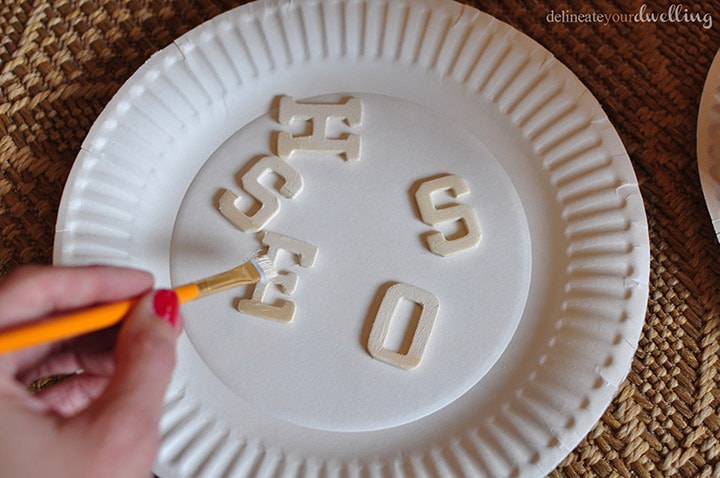 I debated nails, but in the end since my letters are so small, I simply used hot glue and stuck them up there.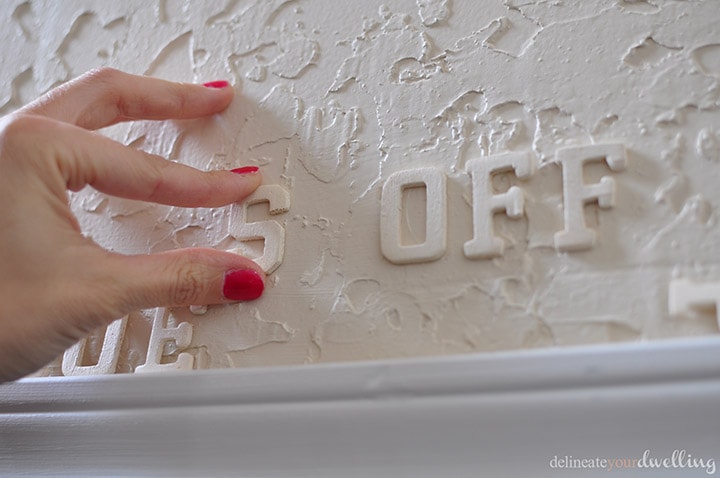 The hubs will be happy to know that I used a level and spaced them out per the center of the door. (Yes, he's an engineer.)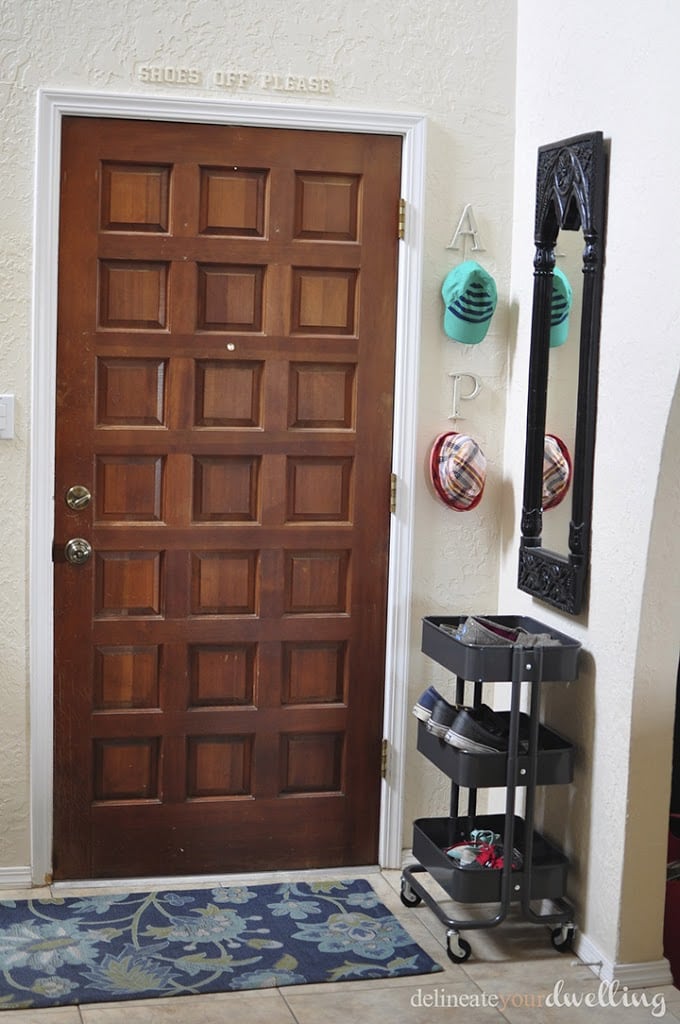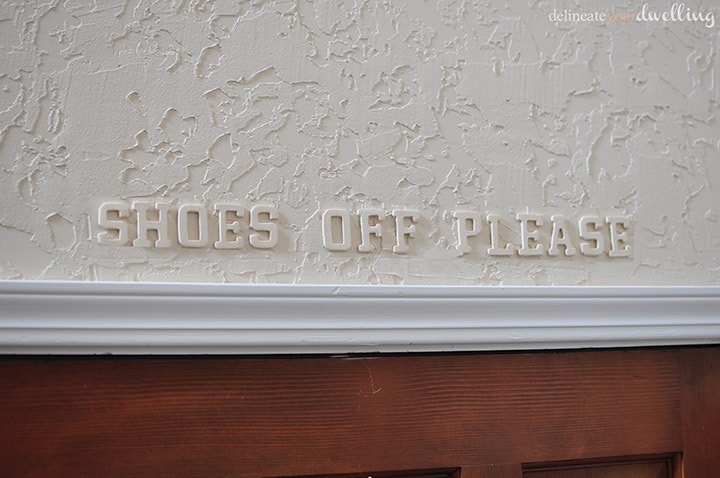 So fun, right? Check out the graphic for the other projects I have up my sleeves!
What Pinterest projects have you been wanting to actually do?
MY PROJECTS WILL BE: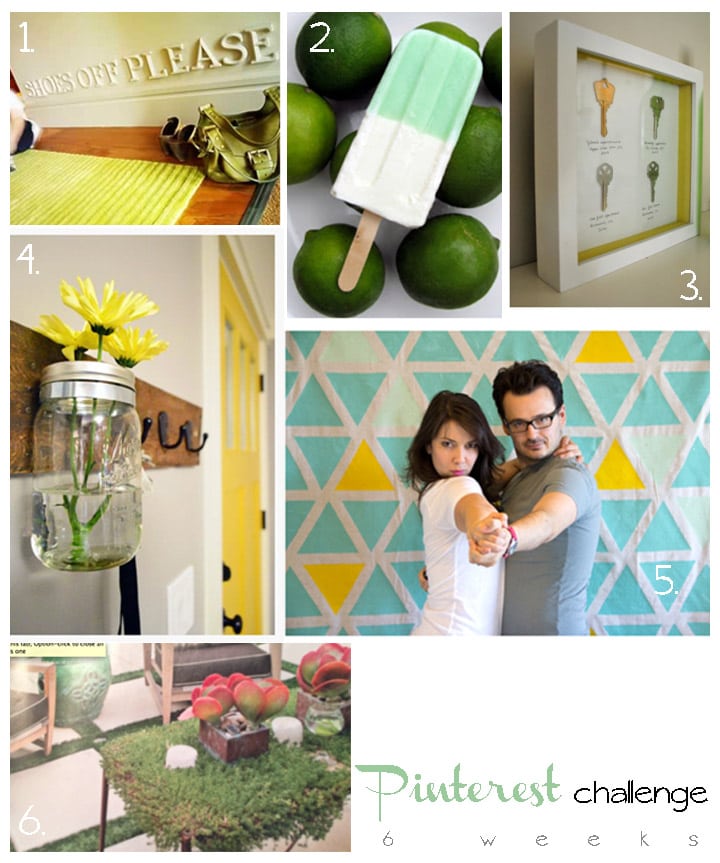 Week Six Succulent Table
Check out my other Pinterest Challenge projects!