Easter is on it's way and that means I'm breaking out all the egg crafts! I am excited to share with you today how to create fun Gold Striped Eggs. This is such a fun and super inexpensive DIY using only $.99 plastic eggs and a gold foil paint pen!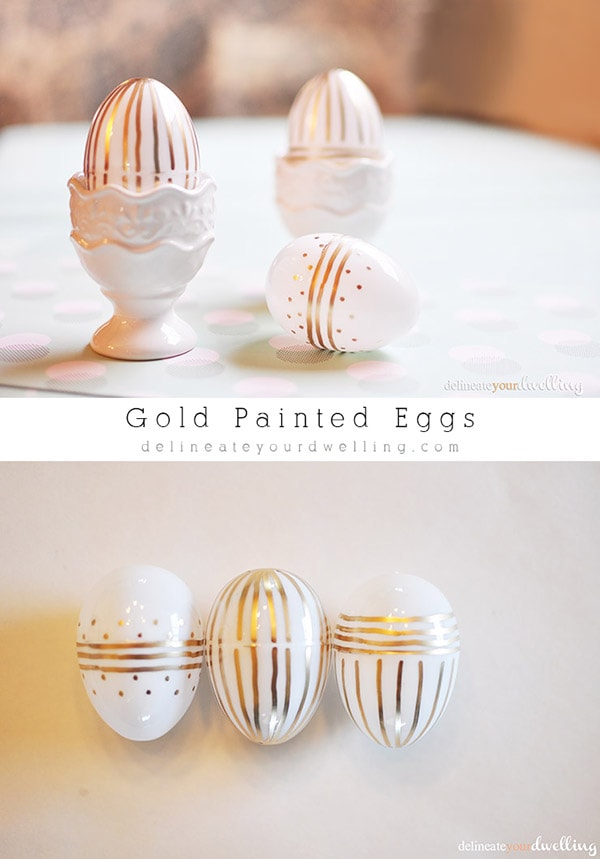 These adorable eggs could not be more simple and I'm so in love with them, I may keep them out past Easter!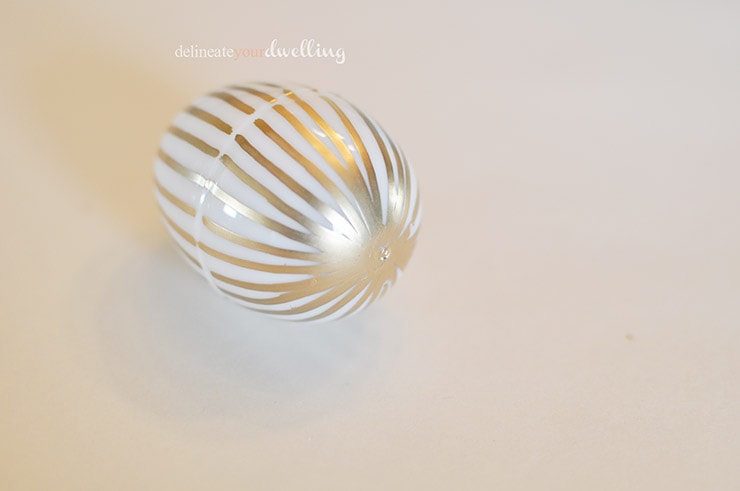 Using my, you guessed it, Gold Foil Paint Pen
, I carefully started drawing lines from the top of my eggs to the bottom. I slowly moved round the egg until it was fully of lovely golden stripes!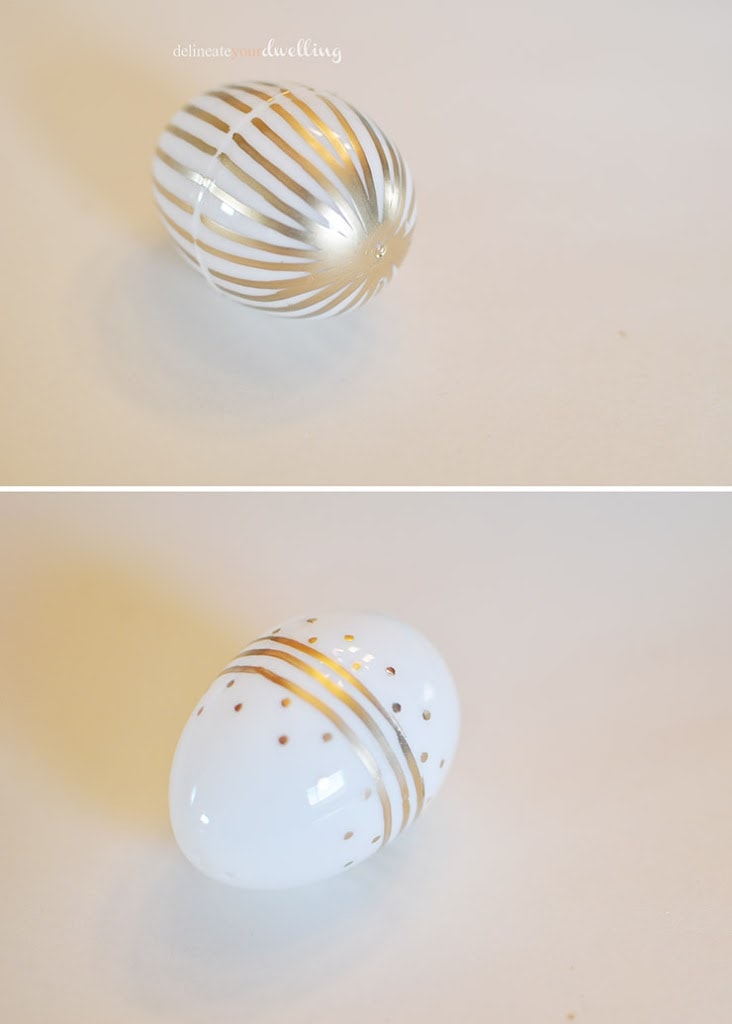 Then, I mixed it up with some horizontal stripes with polka dots, too.
An entire basket of these would be just stunning.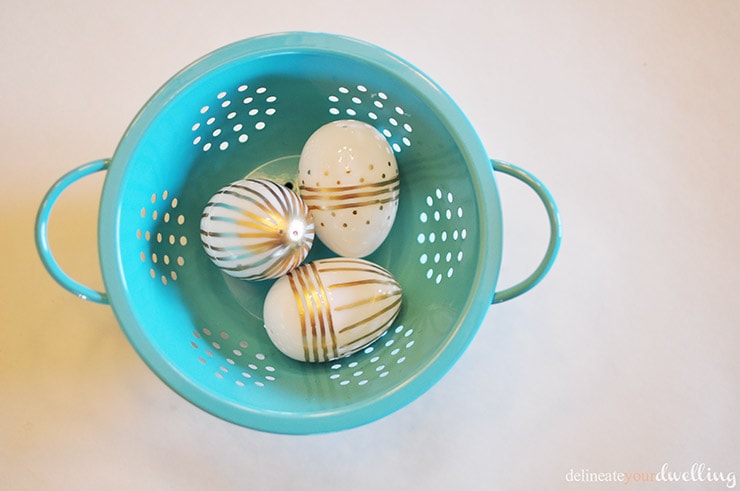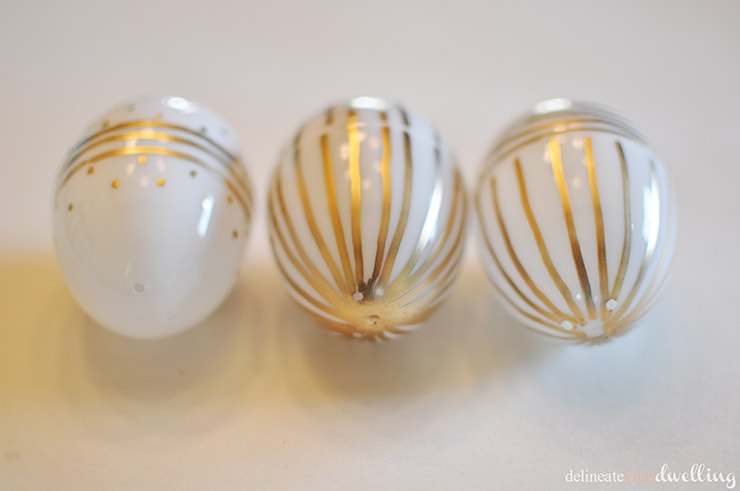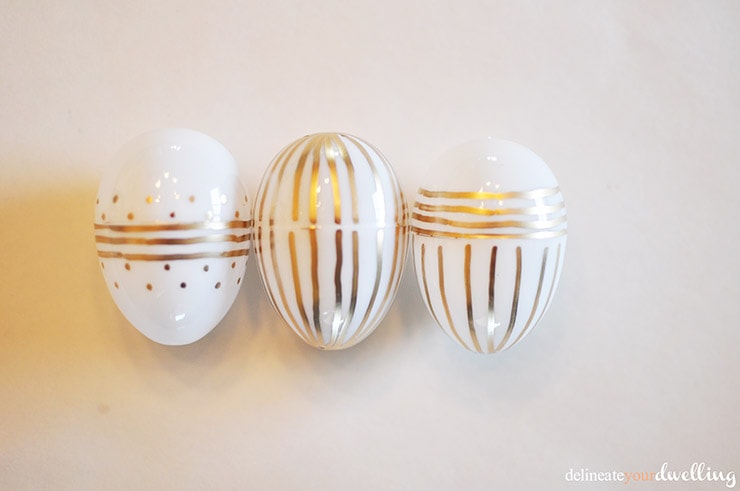 This last picture makes me think that these might look awfully fun hung in a white shadow box. What do you think?
If you are still looking for more creative ideas, check out a few of my past Easter Egg DIYS.

Published Fruit Eggs in Rachael Ray Magazine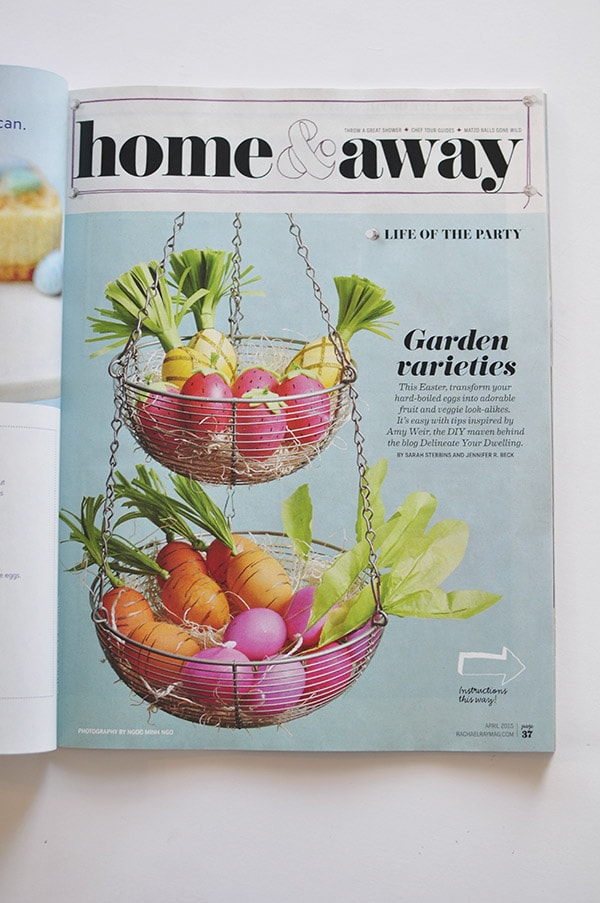 Fruit Stamped Eggs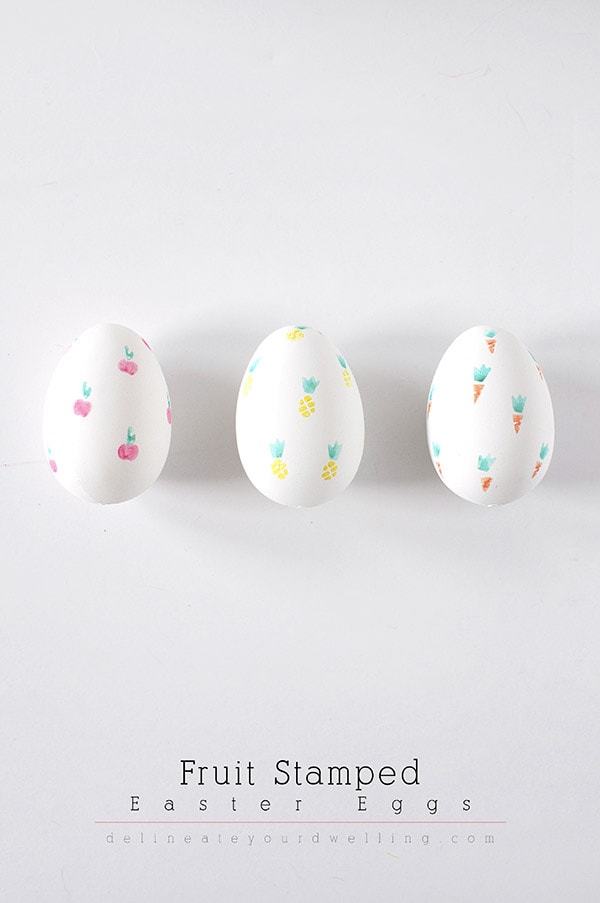 Edible Easter Cake Topper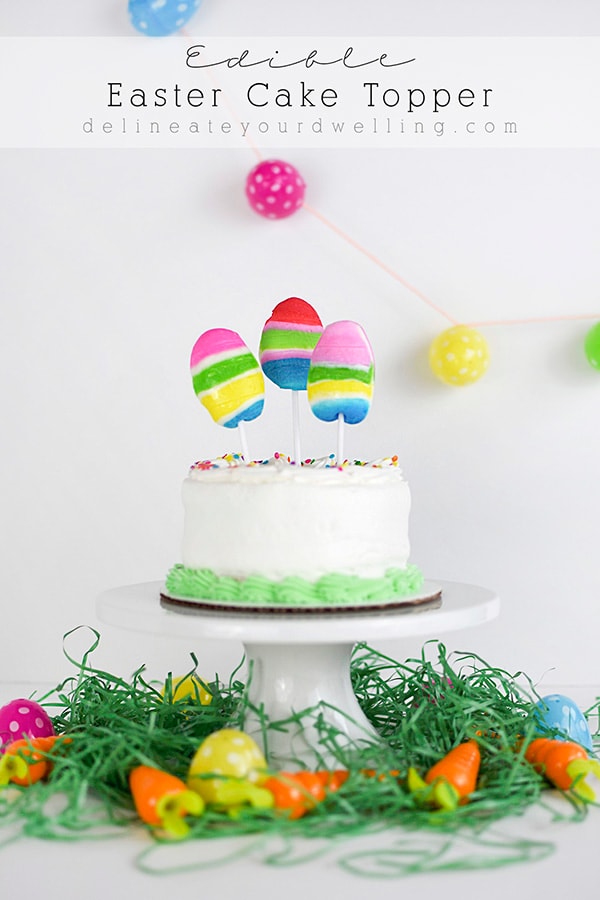 DIY Tassel Easter Basket