How to make a Blue Colored Mason Jar wall
I am participating in a fun Pinterest Challenge with eight other amazing bloggers. Today I am sharing my fourth Pinterest inspired project with you today, How to make a Blue Colored Mason Jar wall.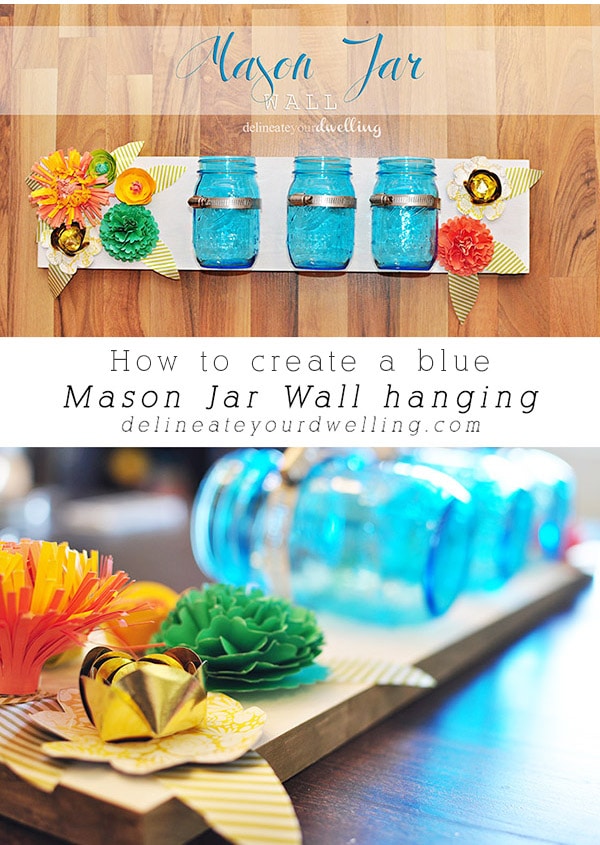 1. I found a beautiful piece wood at Home Depot and decided to give it a light white wash. I wanted to see some of the grain shine through. I mixed one part white acrylic paint and one part water.
2. True to me, I added gold to the edges using a Gold Sharpie.
3. This is where most online tutorials don't really give much detail. To attach your wire ring to the board, you have to use a serious drill bit to cut through the metal. My hubs was shocked I even knew where to find the drill bits. However, lets just say I'm glad he was at work while I did this portion.
4. I predrilled holes after measuring where each mason jar would go. Then, using a short screw attach the metal rings to your board.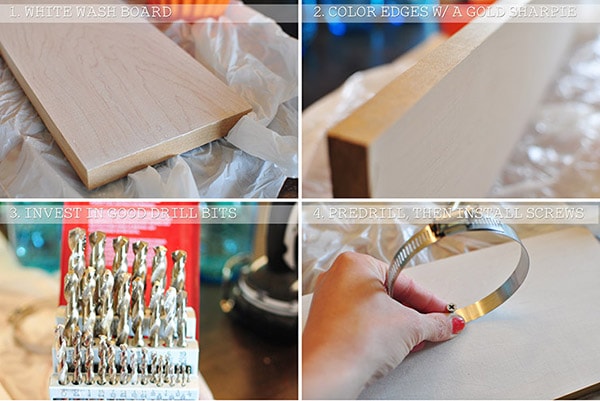 5. Attach all the metal rings.
6. Add the mason jars.
7 + 8. Add embellishments (mine were Oh Joy's Target party paper flowers. I used them on my Newspaper Chalkboard wall) and enjoy!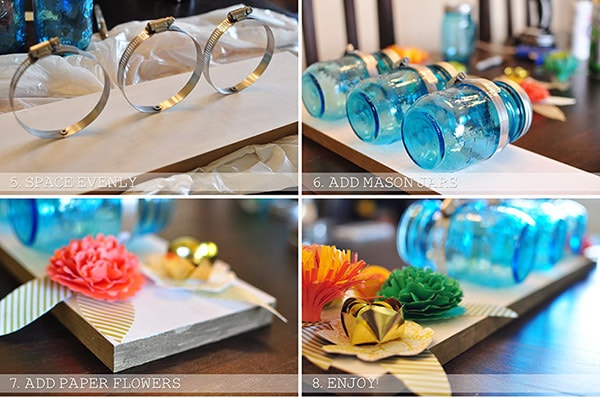 I'm really excited to hang this in our office + guest room. I'll be sharing soon the updates I'm giving to that room. Guest Room + Office final reveal here!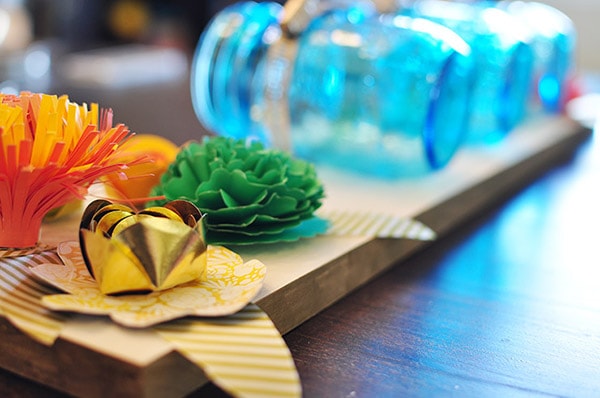 If you'd like to take a peek at my other projects in this series, see below.
We have just one week left in our Pinterest challenge. Have you been able to
accomplish any of your pins?
MY PROJECTS WILL BE: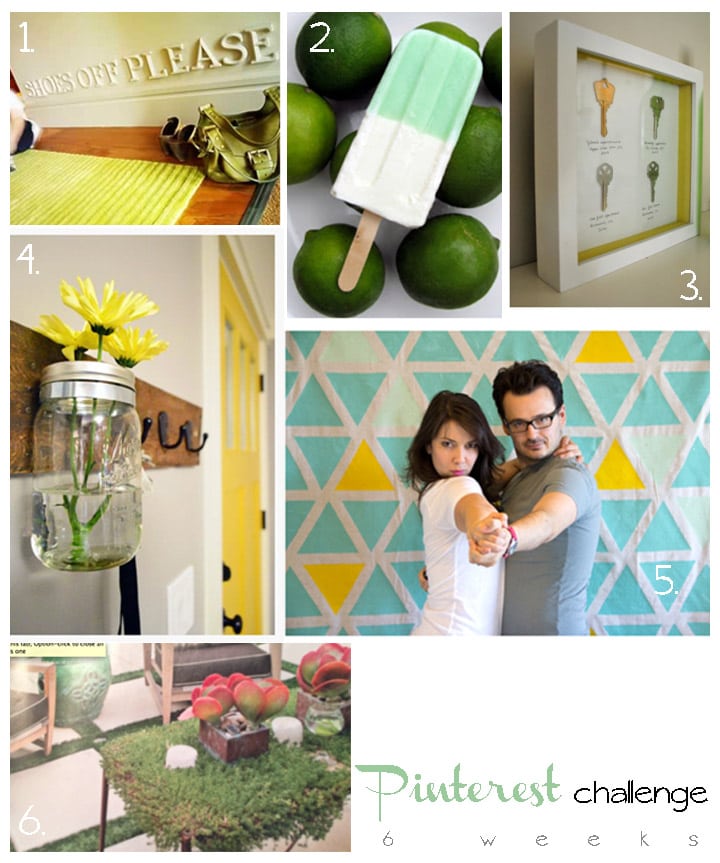 Check out my other Pinterest Challenge projects!
SaveSave
SaveSave