I am participating in a Pinterest Challenge with eight other amazing bloggers and today am I sharing my second project with you, delicious
Lime Cream Popsicles
.  You can see my first project,
here
.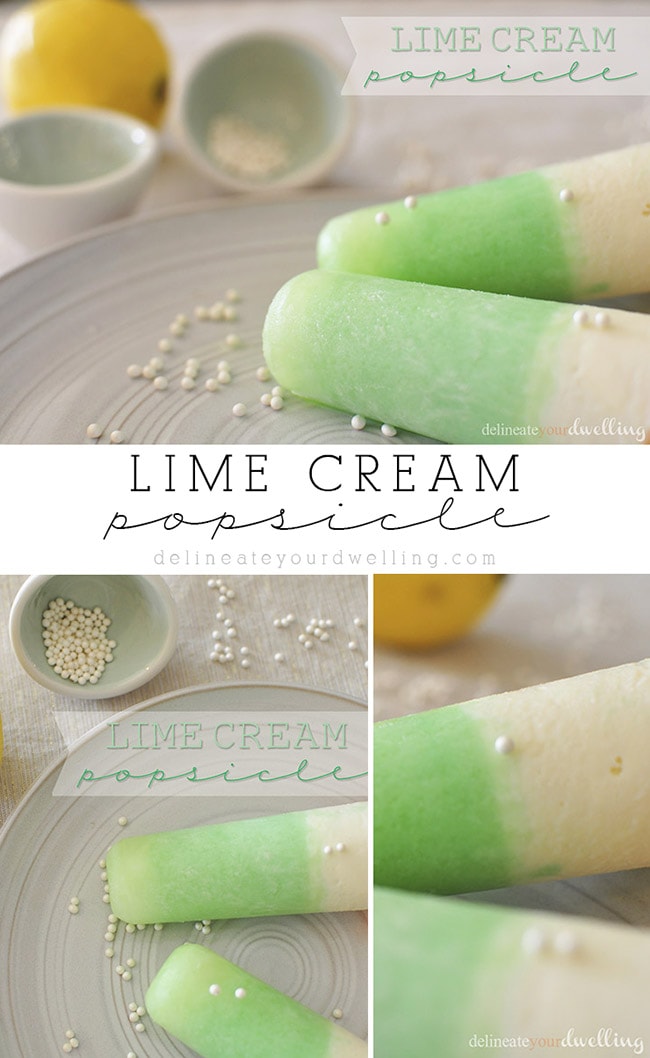 I had a feeling these popsicles would be tasty, but honestly… they. are. amazing.  They taste so grown up (but the kiddos totally ate them, too).  Both the green portion at the bottom and the cream portion at the top are flavored with lime.  As I was eating one, it reminded me of a Key Lime Pie in popsicle form.  Big yum, this is a must try for your next outdoor gathering.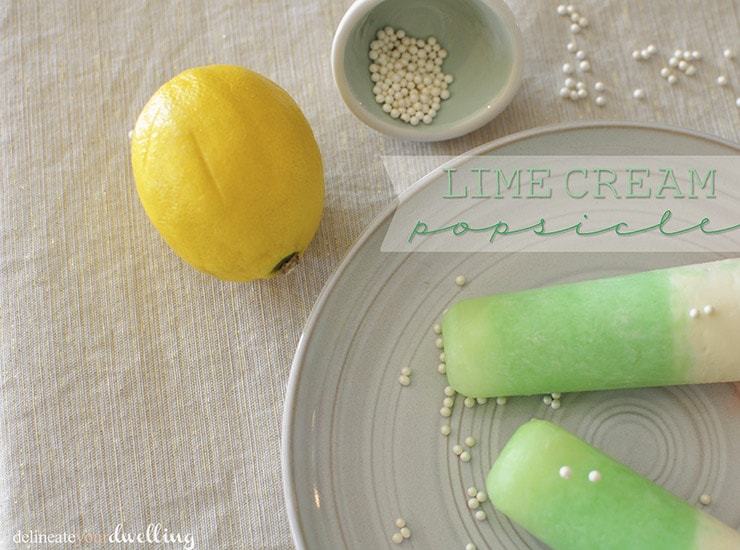 LIME CREAM POPSICLES
1/4 cup sugar
2 T. (1 oz) lime jello
1/4 cup water
1 cup milk
1 t. lime juice
6 oz. cream cheese
1/2 cup sweetened condensed milk
1/4 cup milk
1/4 cup lime juice
1. Get your popsicle molds ready.  This recipe made 6 standard popsicles.
2. Stir the sugar and jello together with water.  Microwave for 30 seconds.  Stir until the gelatin is completely dissolved.  Stir in the milk and then the 1 t. of lime juice.
3. Pour the mixture evenly into the popsicle molds.  Cover them and freeze until semi-firm.  (Do not let them freeze too hard or the popsicle stick won't go in.)
4. Beat the cream cheese in a medium bowl until smooth.  Add the sweetened condensed milk, milk and 1/4 cup lime juice to the bowl.  Beat until smooth.
5. Pour the mixture evenly into the popsicle molds, filling them.  Add the stick and freeze until completely frozen.
6. Hold the mold under hot running water for a few seconds while slowly loosening the popsicles.
7. Enjoy!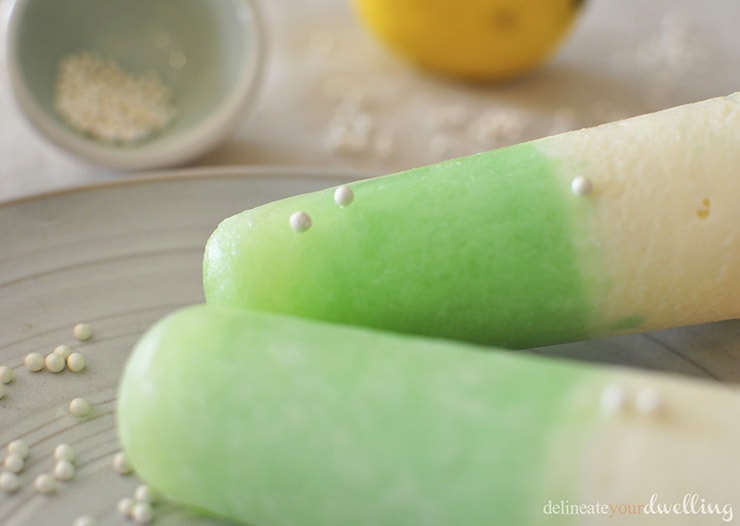 So delicious, right?  Check out the graphic for the other projects I have up my sleeve!
What Pinterest projects have you been wanting to
actually
do?
MY PROJECTS WILL BE: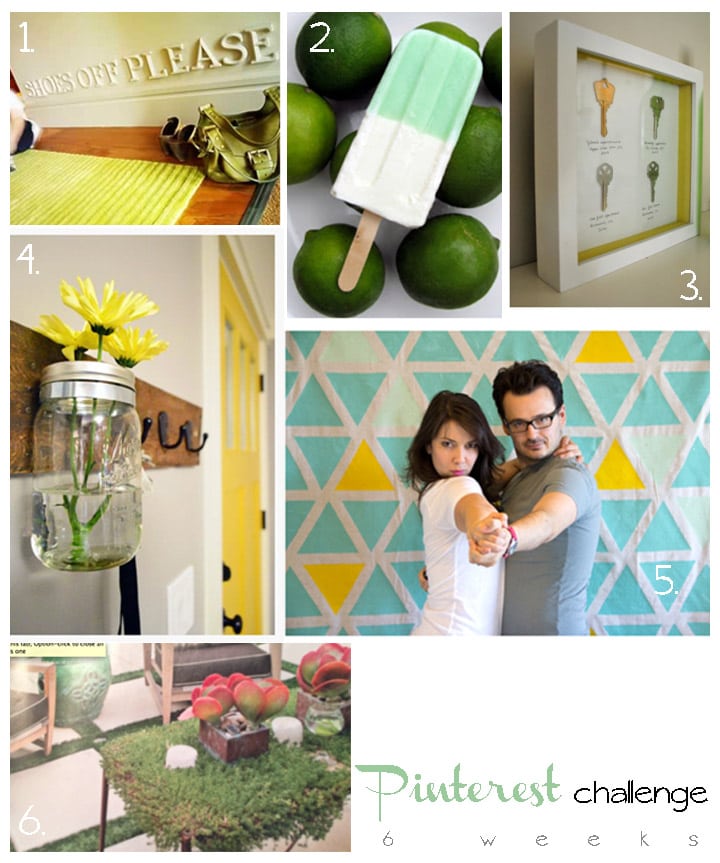 Check out my other Pinterest Challenge projects!