INSIDE : Learn how to make an inspiring wooden plaque for your home. We were not made to be ordinary people, embrace that in life and in all that you do!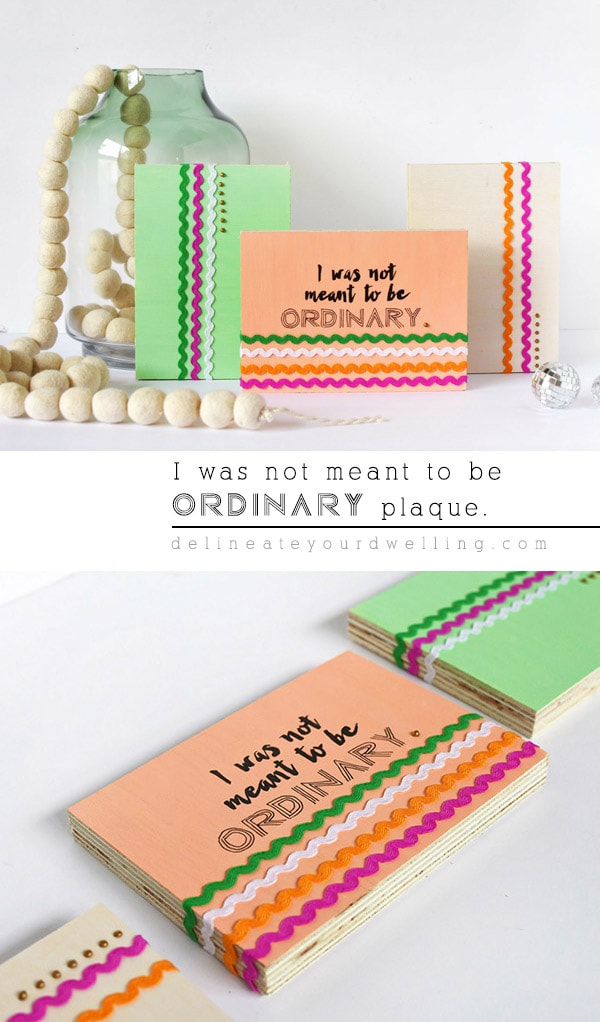 Oh how I love this saying, I was not made to be ORDINARY. The entire theme of my blog is finding your style, making it your own and filling your home with things that speak to YOU. The very first step to achieving that in your home is realizing that you were not made to be ordinary or regular or fade into the crowd!
I have long wanted to make a decor piece that said something along these lines and today is the day! I am loving the simple encouraging words paired against a clean simple wooden plaque from Oriental Trading.
I also loved the quality and thickness of the wood pieces and they came in a package of six, so you can make a plaque for yourself and five friends!!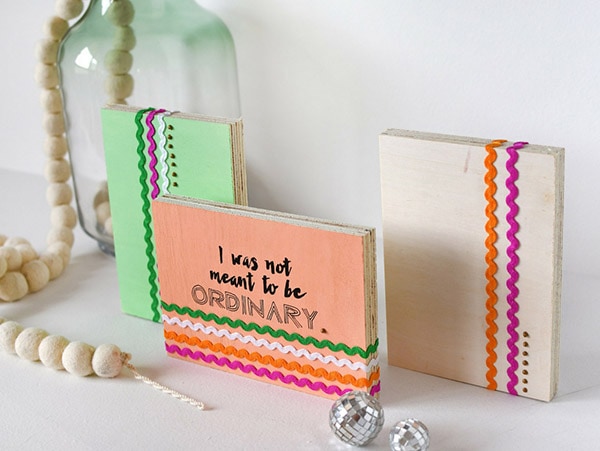 This month we are working with rickrack and I loved the color combinations I was able to create in my project.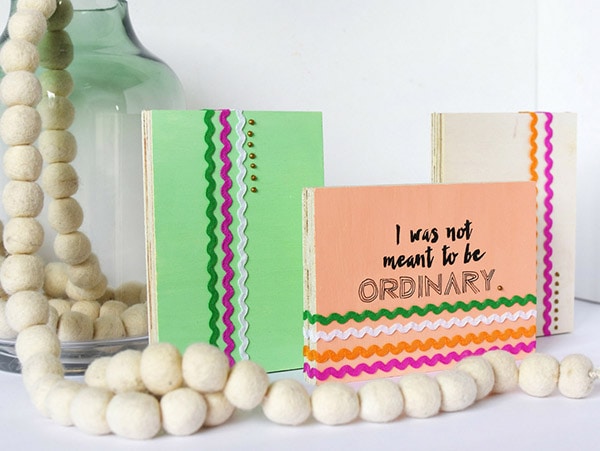 And the technique I used to get my lettering on the plaque is so incredibly simple, be sure to head over to Oriental Trading's, Fun365 for the full tutorial on how to make your own.
Looking to dive a little deeper into setting goals, making a plan, going through the ups and downs of a dream and then sticking with it! I'm SO THRILLED to share my Just Start ebook with you!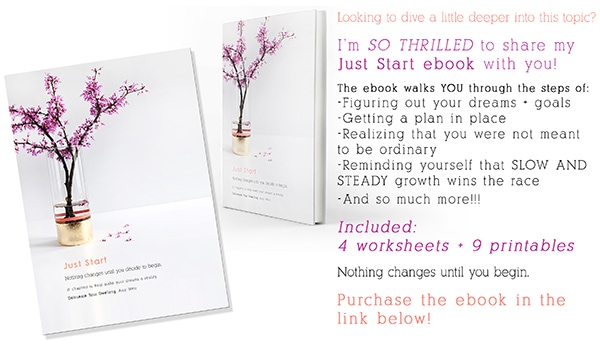 The button to purchase is below in orange!!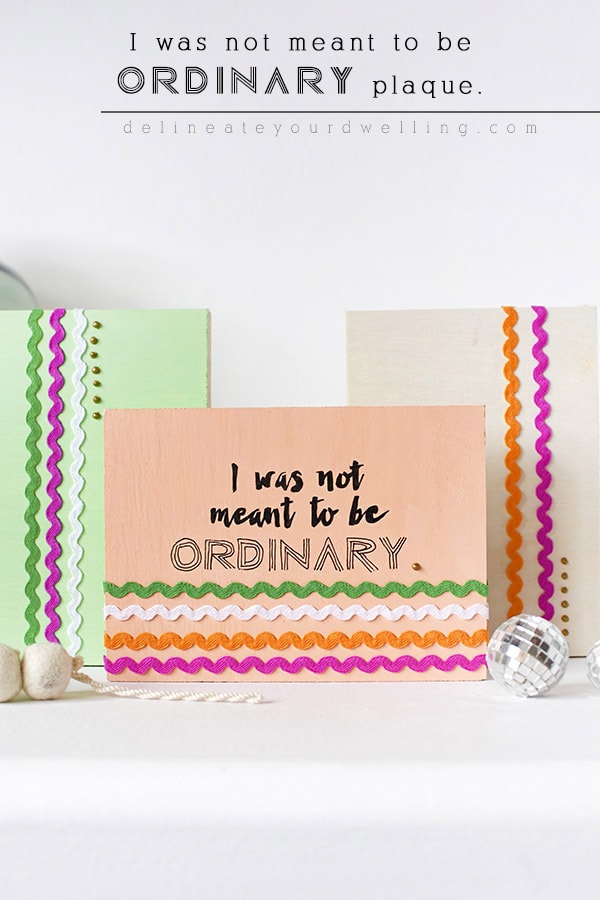 Head over to Oriental Trading's Fun365 site to see my full supply list so you can make this inspiring plaque for yourself!
And if you're curious to check out all my Oriental Trading projects, head over here!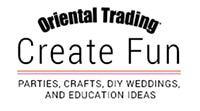 SaveSave