Hello and welcome to Delineate Your Dwelling!


I started this creative blog in May of 2013. I love being able to create and I believe we are made to live creative lives (whether in big or small ways). It is amazing I get to share that excitement with my readers. I really believe that anyone can be creative : sometimes you just need a little inspiration, a good tutorial and a small push in the right direction.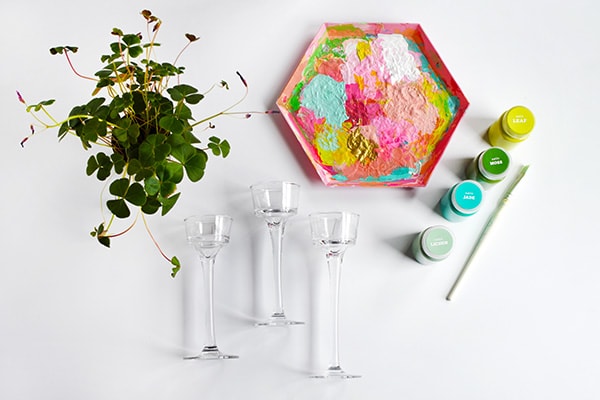 I am drawn to simple graphic patterns, all the plants and cheerful colors. I love bringing natural elements with a modern twist into my home. I would move into West Elm in a heart beat if they would let me!
I went to college at Purdue University and practiced Landscape Architecture for eight wonderful years. I'm now a mama to two kiddos and my creative juices did not stop just because I wasn't sitting in a design office. In fact they probably multiplied ten fold.
I started by creating small graphic prints and invitations for my online Delineate Paper Etsy Shop (now my prints are available on Shopify).


However, I slowly realized I wanted to share the creative process with people rather than simply giving them a completed product. It is my greatest joy when friends and readers share projects they've been inspired to create.
I love this Nate Berkus quote, "There should be items in your home that sing a little song to you when you walk by."
Whether it's a favorite family photo, artwork that speaks to your heart, a recent DIY or your new favorite plant – be sure to fill your home with YOU. There is no one just like you, let your home embrace that! Follow on this journey with me, as we all create together!
Check out some of the amazing places my projects have been featured on my press page!
If you are looking to work together, stop by my Collaborate page for more information.


Instagram / Facebook / Pinterest / Twitter
Want to check out a few of my favorite HOME DECOR posts:
Want to check out a few of my favorite CRAFT posts:
Want to check out a few of my favorite ORGANIZING posts:
Want to check out a few of my favorite PRINTABLE posts:
Want to check out a few of my favorite PLANT posts:
Want to check out a few of my favorite FOOD posts:
Want to check out a few of my favorite PARTY posts:
SaveSave