I am participating in a Pinterest Challenge with eight other amazing bloggers. Today I am sharing a Geometric Canvas Wall : Pinterest Challenge, Week 5.
(We returned from visiting family for my Grandma's funeral just yesterday, so this is me putting on a happy smile and being a little unkempt; true to the blogger form.)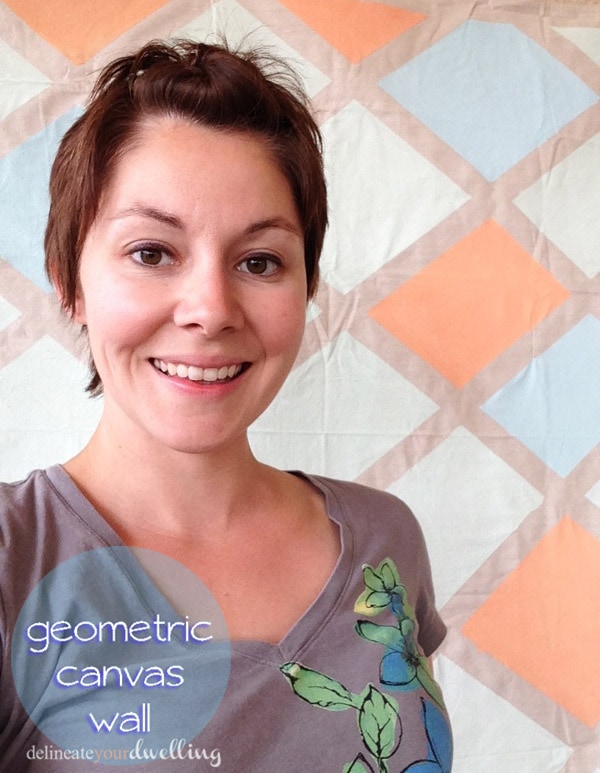 This was such a fun and quick project. I bought a 4×5 canvas drop clothes at Lowes and all the other supplies I already had on hand.
I taped off my pattern with painter's tape and then used three different paint colors to fill it in.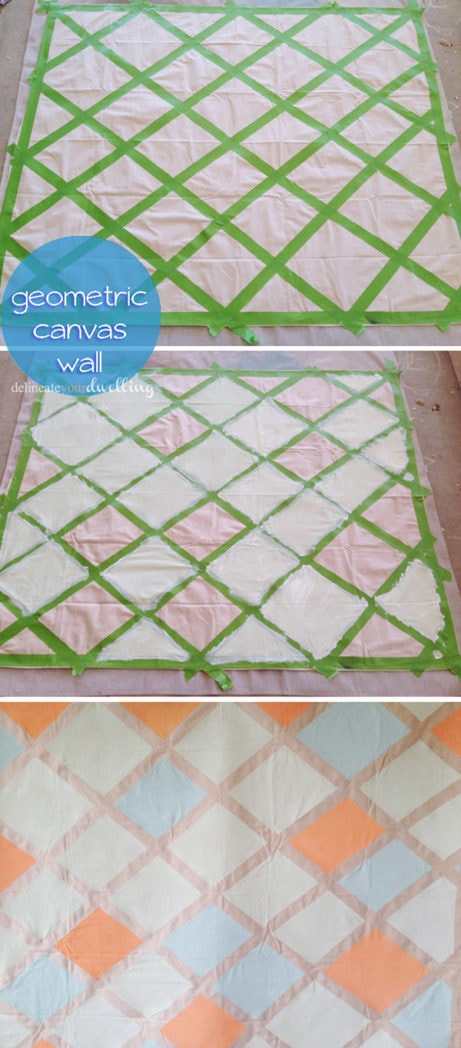 After my paint was dry, I simply pulled the tape off and presto… loveliness! I hung this up in our sun room. It goes with all the colors and patterns just perfectly. I can't wait to share the sun room update later this spring!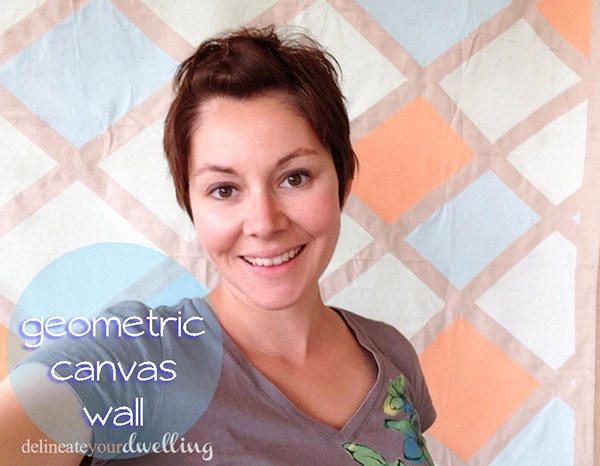 We have just one week left to our Pinterest challenge. Have you been able to accomplish any of your pins?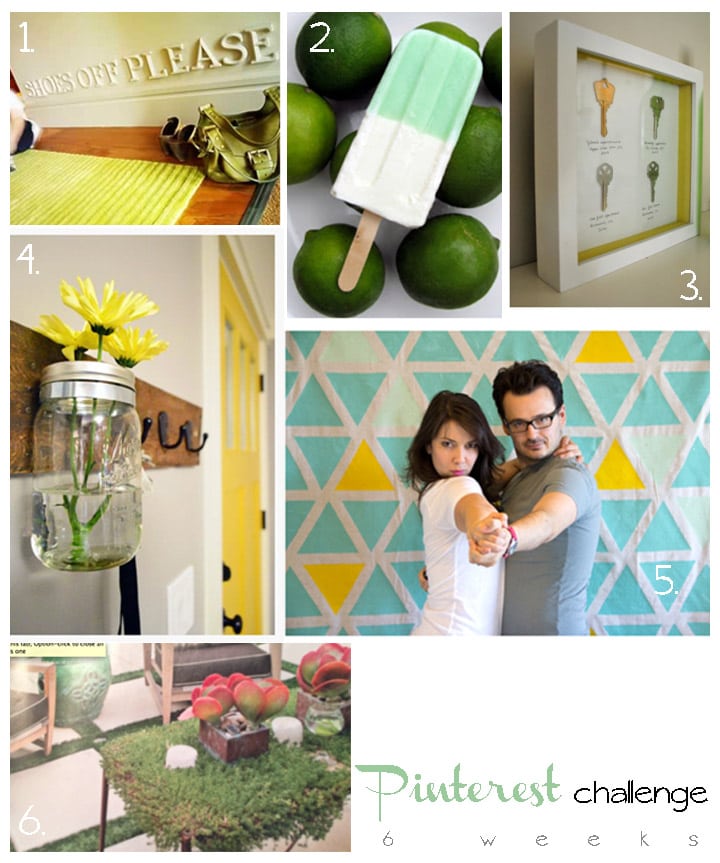 Check out my other Pinterest Challenge projects!
SaveSave