INSIDE : What are the benefits of adult coloring pages? From full page coloring to small little sketches, spending quiet time focused on soothing coloring, can bring such calmness to your day.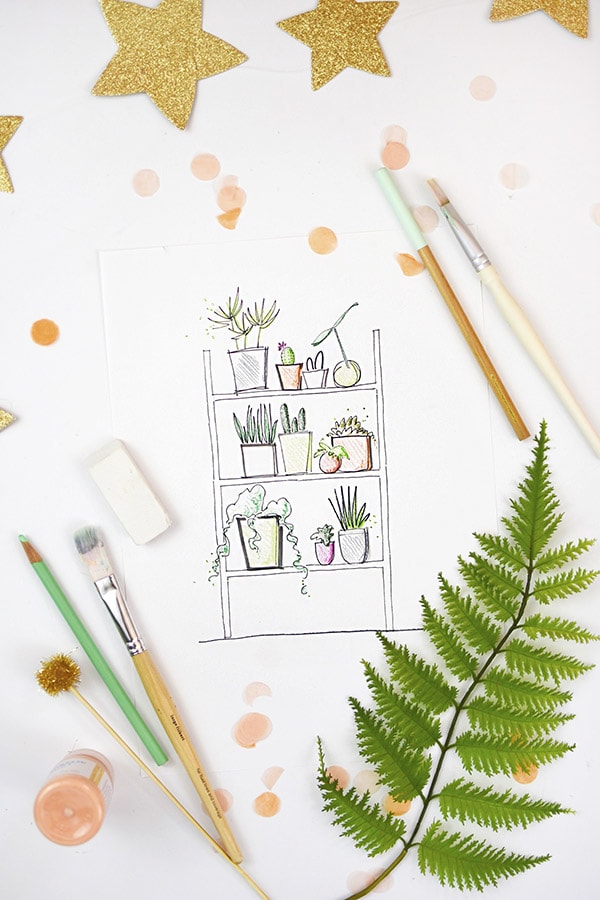 When I was little my very favorite past time was coloring. I loved coloring on plain sheets of paper. I loved coloring in coloring books, probably Care Bears or Rainbow Brite.
It did not matter to me if it was coloring with crayons, markers, colored pencils or even watercolors. I loved the calmness of coloring in the lines and bringing something to life that had previously been just black and white.
Keep reading to get your own coloring page bundle!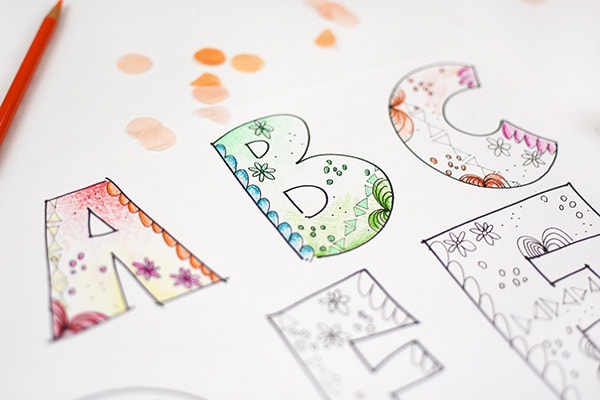 Now that I am an adult, I can look back at see many times I have felt the exact same childhood wonder. I was a practicing landscape architect for 8 years and one of the tasks I loved doing every day was drawing and rendering (which is a fancy word for coloring) the landscape sketches, planting plans and details we would plan for clients.
I loved completing a project and seeing new life in that sketch simply because I added color.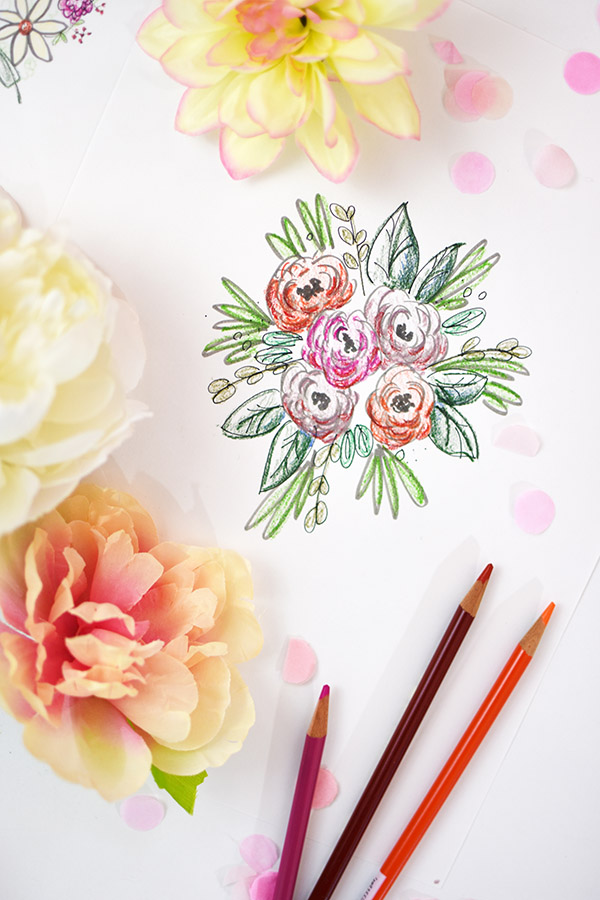 As Delineate Your Dwelling has grown over the years, I have slowly added more and more hand sketched prints to my readers. I have almost 100 different printable graphics and images now available. And year after year, my readers tell me the graphic prints are one of their favorite types of posts!
Wondering if Coloring Pages are actually a benefit to you?
Coloring books for adults have become the latest trend and this one is actually really good for our health! There are many studies that state that coloring is a stress-free activity that relaxes the amygdala — the fear center of the brain — and allows your mind to get the rest it needs! In addition to coloring being a de-stresser, at the end of the day, coloring is also good for you because it's just fun to do.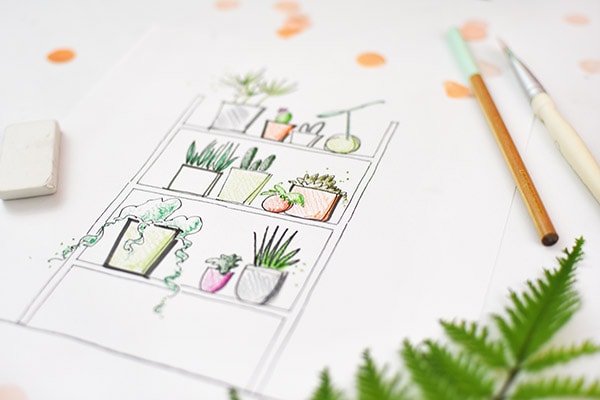 Okay, so by this point, you definitely are a believer that I come by my love of drawing and coloring naturally. We've talked a little bit about some of the positives of coloring. And you now know that I have a TOOOON of graphic prints. Are you ready?
Did you know, I now have a 15+ page Coloring Page Bundle now available in PDF form!!! Yes that is right. If you are interested in getting my PDF bundle, you can purchase my printable PDF. Get yours today!