INSIDE : How to make adorable Easter themed snowglobe Cups. Similar to a snowglobe but for Spring time! Perfect to set out on display or give as a gift.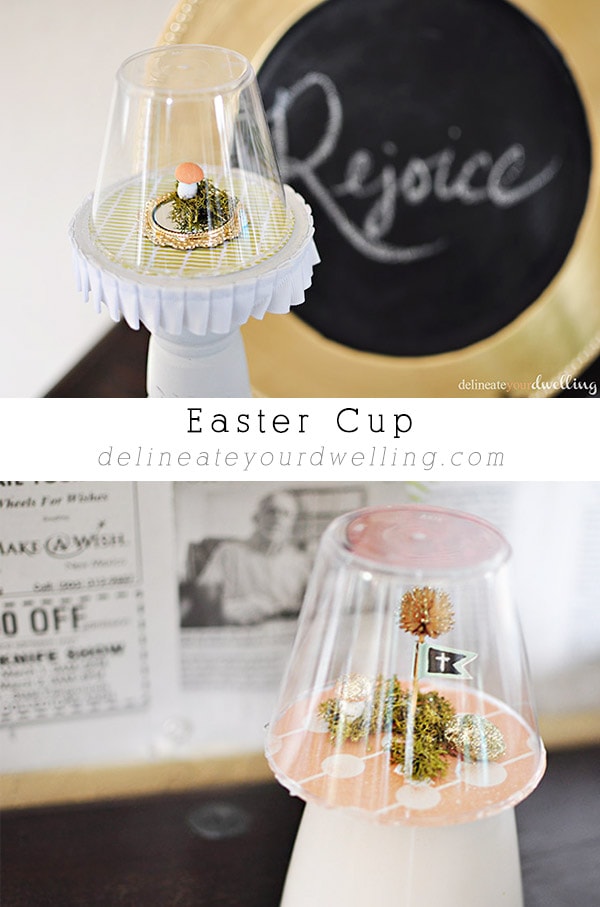 Last week I shared on Tiny Prints' blog how to create this Easter Celebration party and I'm so excited to share my whimsical Easter Snowglobe like Cups with you all today! I already shared earlier my Newspaper Chalkboard Wall backdrop and loved how that turned out.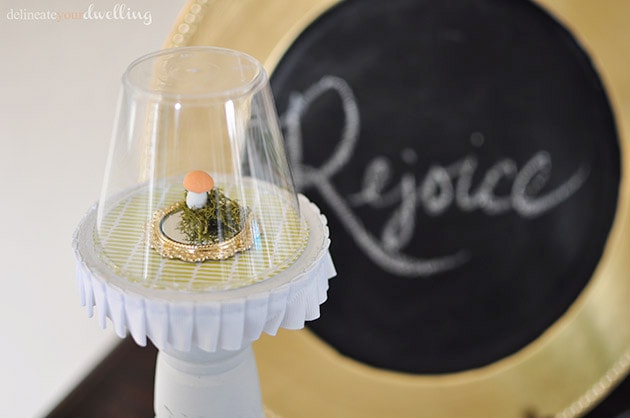 Today we are focusing on these little Easter Cups were my take on a Christmas snowglobe. Let me tell you what, I'm completely in love with how they turned out.
First, I traced the clear plastic cup opening onto a sheet of graphic scrapbook paper and cut it out.
Then, glue various Spring embellishments onto the paper. I used an adorable little garden gnome, a mirrored coral mushroom and a few natural elements, like moss were displayed in the cups.
The garden gnome and mushrooms were very brightly RED colored but quite inexpensive. I knew I could easily paint them and they turned out to be so perfect for this project. I also added some Mod Podge and gold glitter to the gnome's hat. The mushroom tops I painted a sweet peachy color.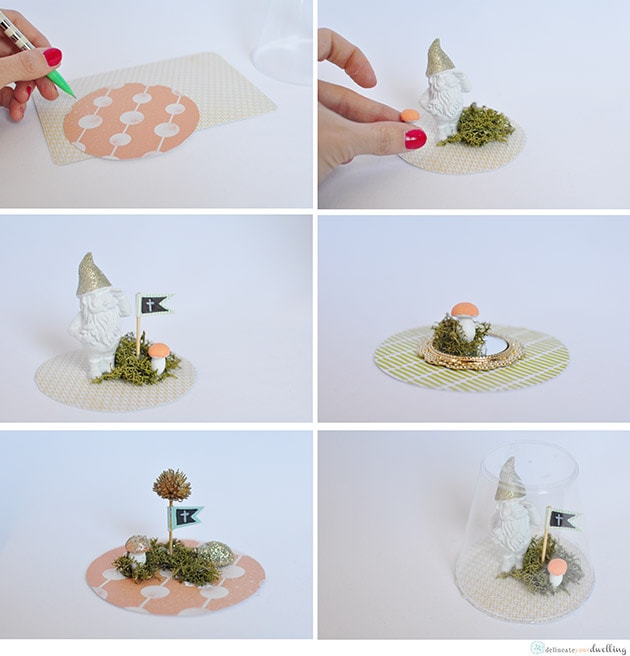 Note : I apologize for the glare and reflection in the cups. It was quite difficult to take pictures without that glare, but hopefully you can still see how cute these turned out.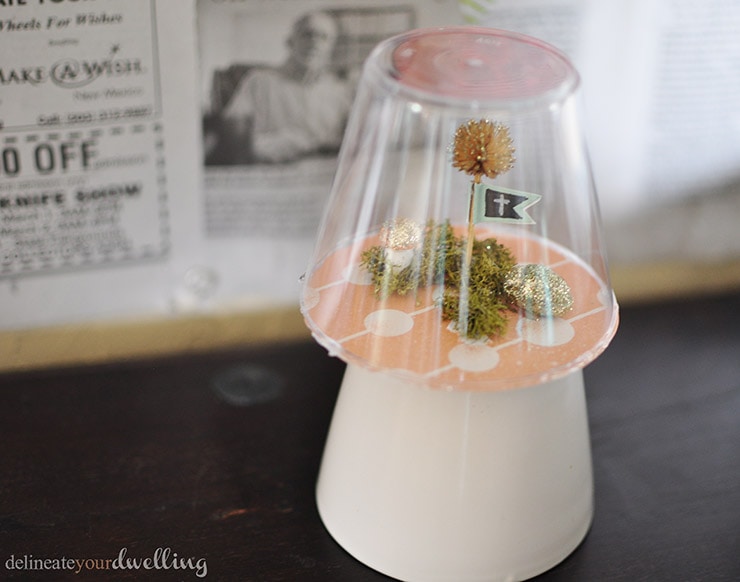 Easter is such a special and important day. I had such a fun time putting this small party together to celebrate the day!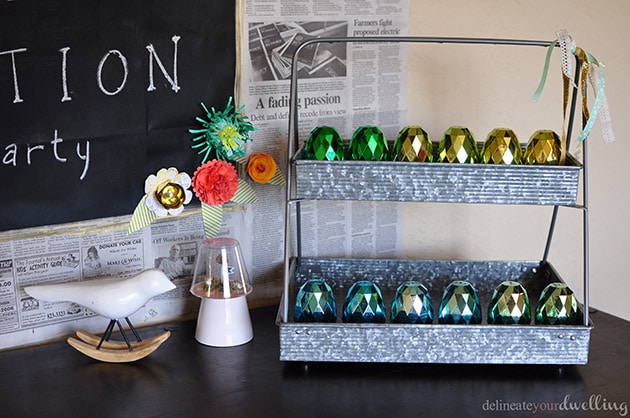 I hope you are able to take some inspiration from these fun Easter ideas. And if you are looking for the full party, check here!
Matthew 28.6
He is not here; he has risen, just as he said. Come and see the place where he lay.
SaveSave
SaveSave