There is really nothing better than spending the evening outdoors with friends and family in the summer time. I am excited to share with you today my sixth #12MonthsofMartha project, an Easy DIY Cone Lantern. I've had this simple beauty hanging on our back patio in the evenings and it lets off a lovely summer glow. So let me show you how easy it is to make one for yourself.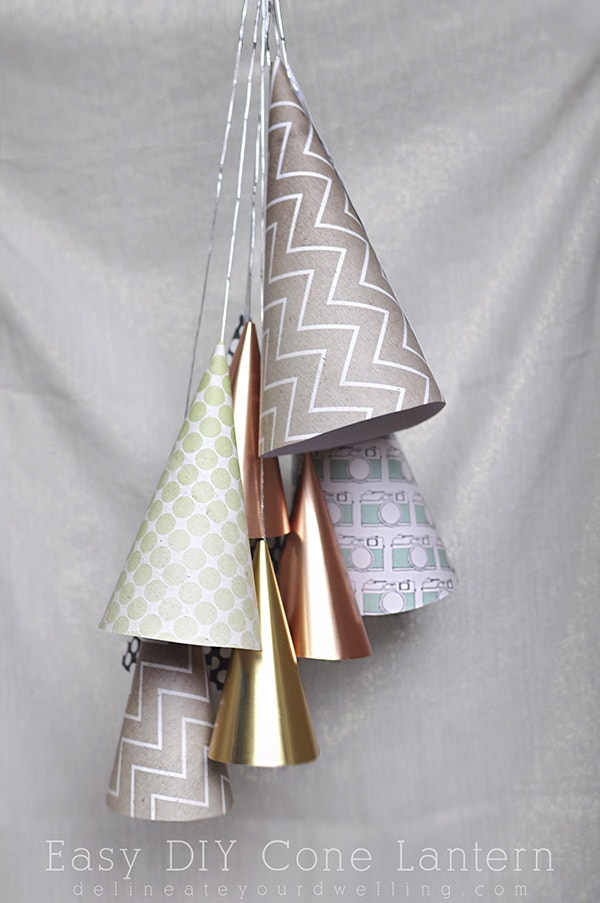 *Denotes an affiliate link. There is no additional charge to you, but you might get some stuff that I love!*

Scrapbook Paper
Scissors
Hot.Glue
*Battery Powered LED String of Lights

*Martha Stewart Metallic Sheets

Martha Stewart metalworking tool set:
– Small self healing mat
-Rotary Cutter
-Embossing Roller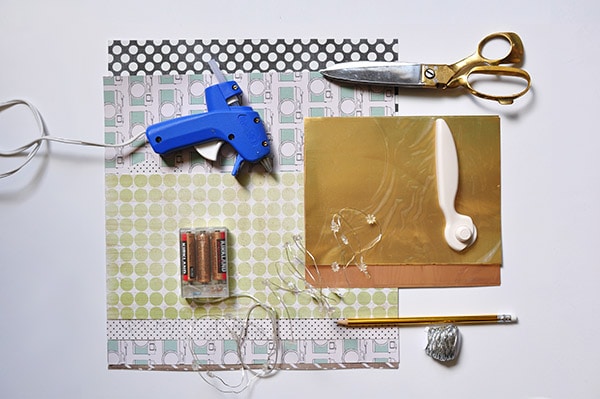 First I decided which colors of paper I wanted in small, medium or large paper cones. Then, I made a template to follow. I cut a square sheet of paper along the "1st cut" lines below. I made three large cones following this template. I rolled the paper into a cone and used a thin line of hot.glue along the edge to secure. I then cut along the "2nd cut" line to make my medium sized cones.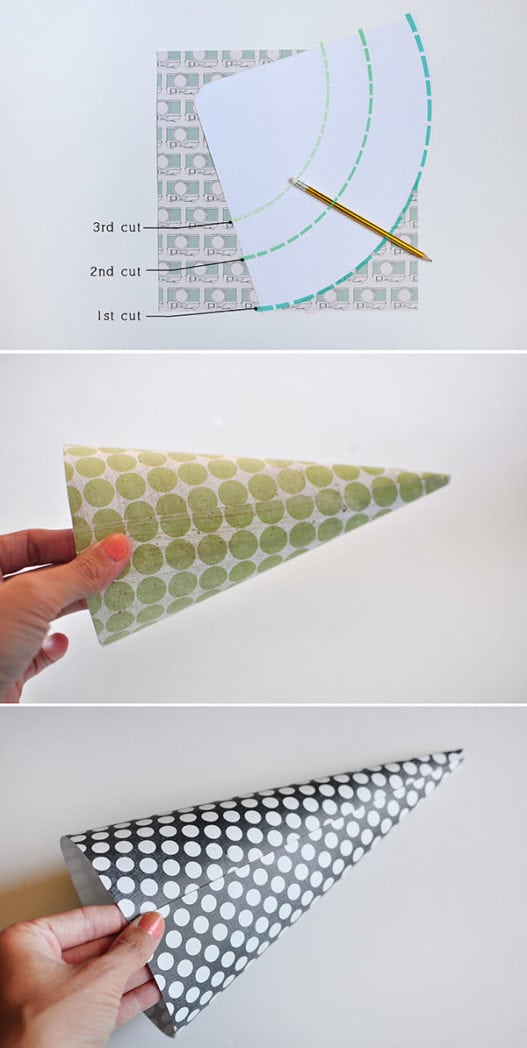 For the Martha metal sheets, I used the smallest size template (shown above on "3rd cut"). It was the same basic process to create the cones. I used the self healing mat and the rotary cutter to create the shape. Then, I used the embossing roller to give the metal sheet a gentle curve to it. This greatly helped in giving it a smooth shape. Finally, I secured with Martha's metal double sided tape.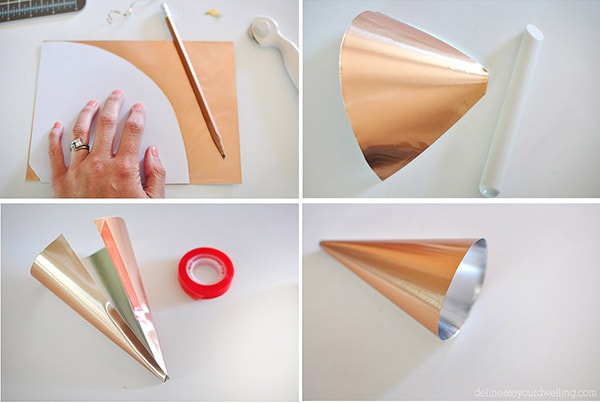 Each cone had a small hole at the top and I strung silver cording through it to create the "lantern" look. I hung each cone lantern at differing heights for visual interest.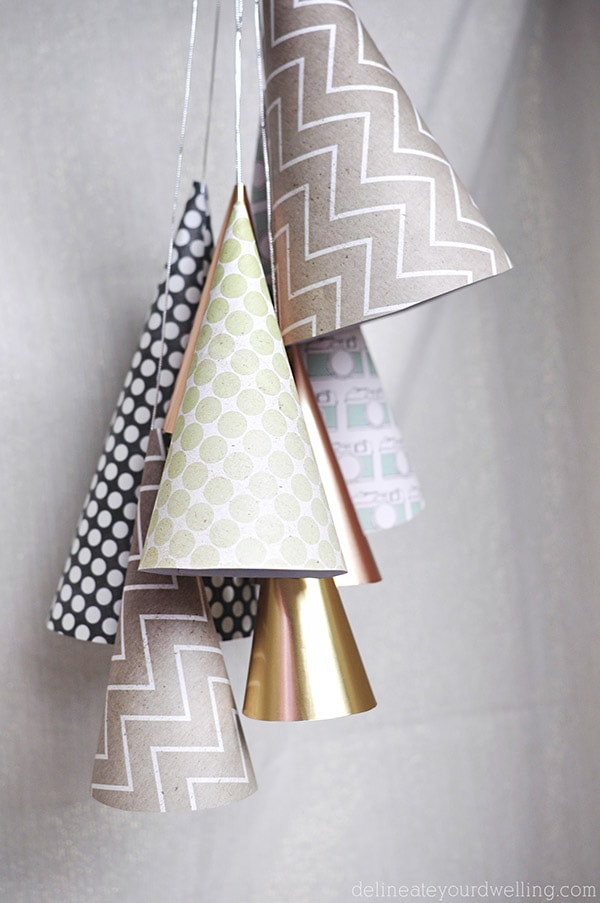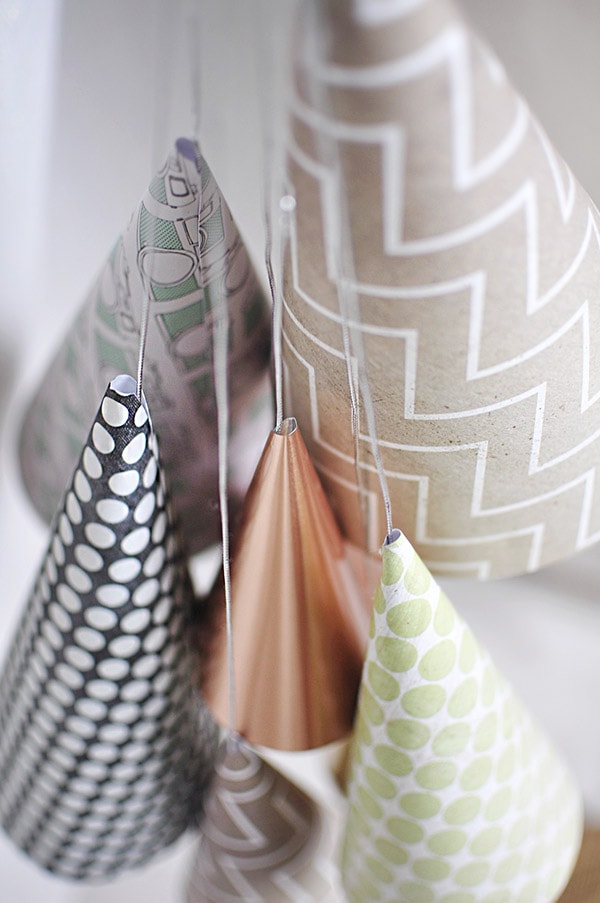 Then, I strung the battery powered LED lights throughout the DIY Cone Lantern for a soft summer glow!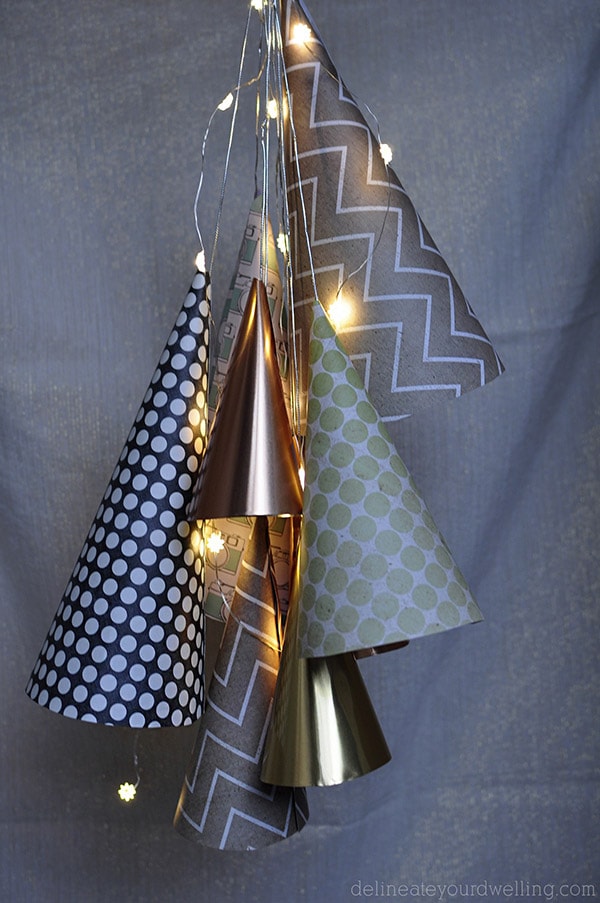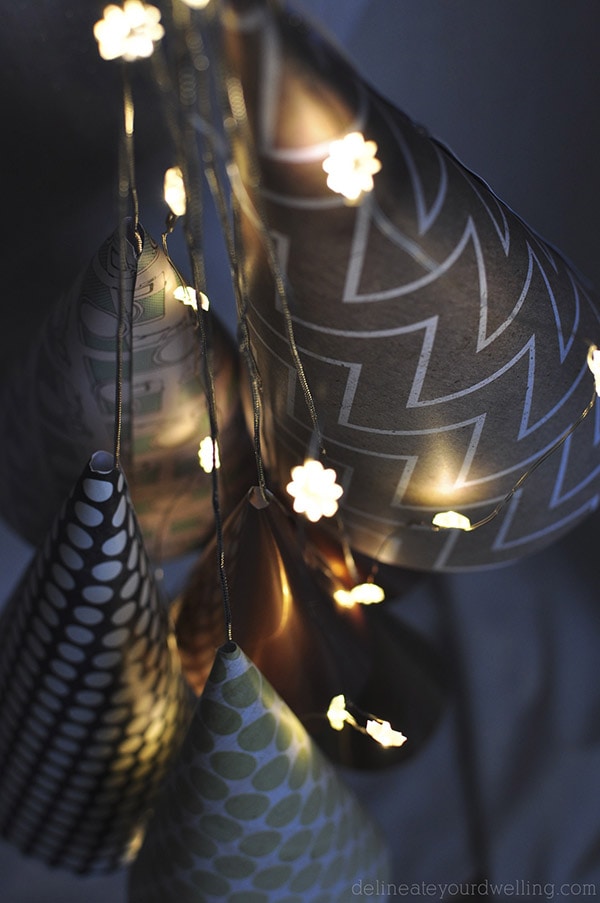 This DIY would not create enough light on it's own but it is the perfect evening ambiance lighting.
Do you have fun summer lights at your home?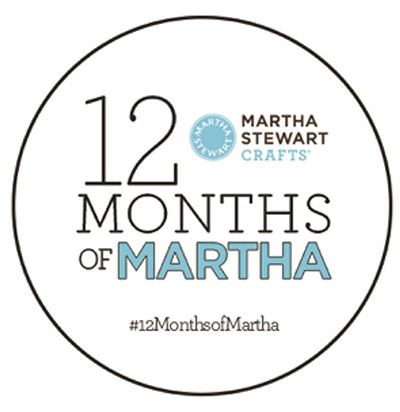 If you liked this #12MonthsofMartha project, you might like these others!