INSIDE : Learn how to stay organized and make a Creative Asterisk Cork board. A fun bold statement to your wall, too.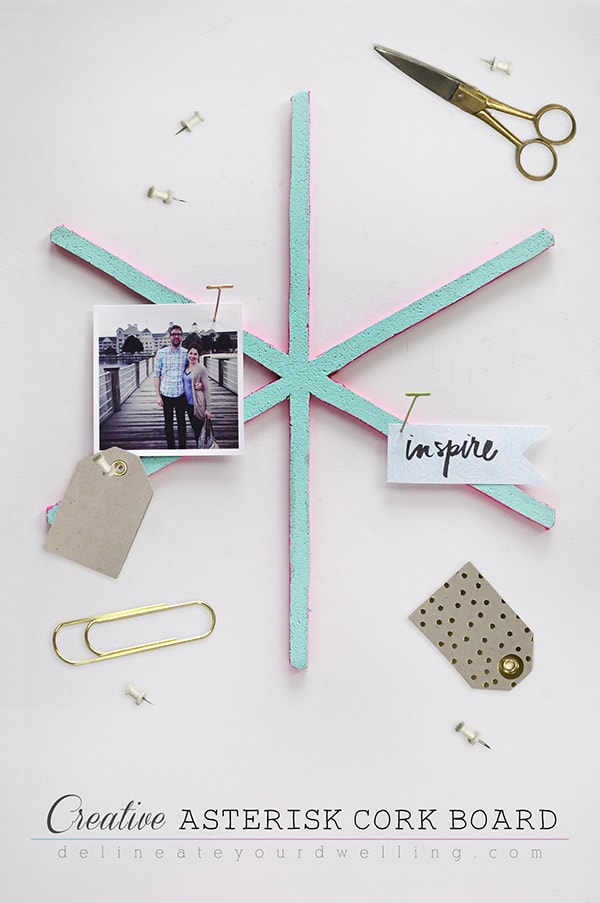 With school in session for some and coming soon for the rest, I've been on a big back-to-school kick! Plus, I just love walking the school supply aisles. A few weeks ago, I was at Target and found a package of hexagon cork board and I swear it jump right into my cart. Today I am sharing how that hexagon cork board transformed into my Creative Asterisk Cork Board. Looking for other creative Cork related projects? You might enjoy these.
This post contains affiliate links. See my full disclosure.
What supplies do I need to create organizational Asterisk Cork boards?
Hexagon Cork Board
Ruler + Pen
Acrylic Paint + Brush
X.Acto Knife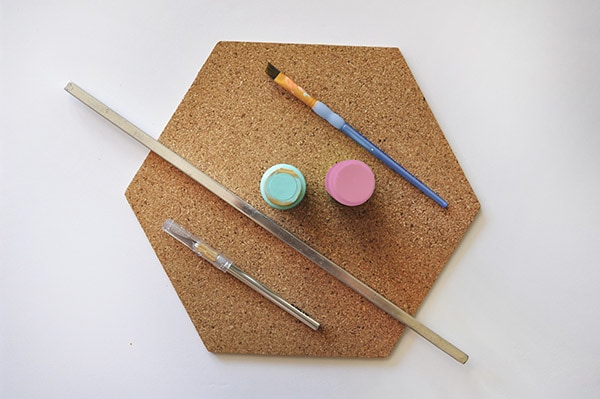 How to make Asterisk Cork boards?
Using the ruler, mark your cut lines at each point of the hexagon. Then, very carefully (please watch those fingers!) follow your lines with a sharp x.acto knife.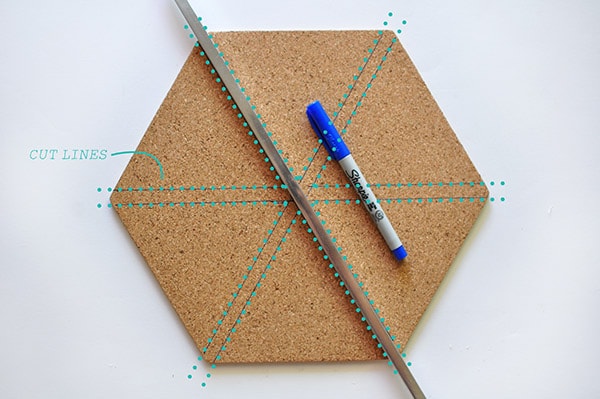 Next, apply two coats of your favorite colored acrylic paint. I choose to do a bright pink on the sides and a fun aqua paint color on the top.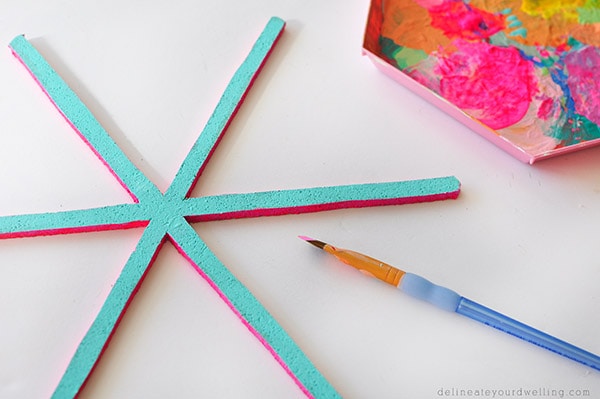 Allow your paint to dry and add a few fun push pins for all the organizing you may need! I found these fun push pins options : Metallic | Geometric Wooden | Roses | Whimsical Patterns.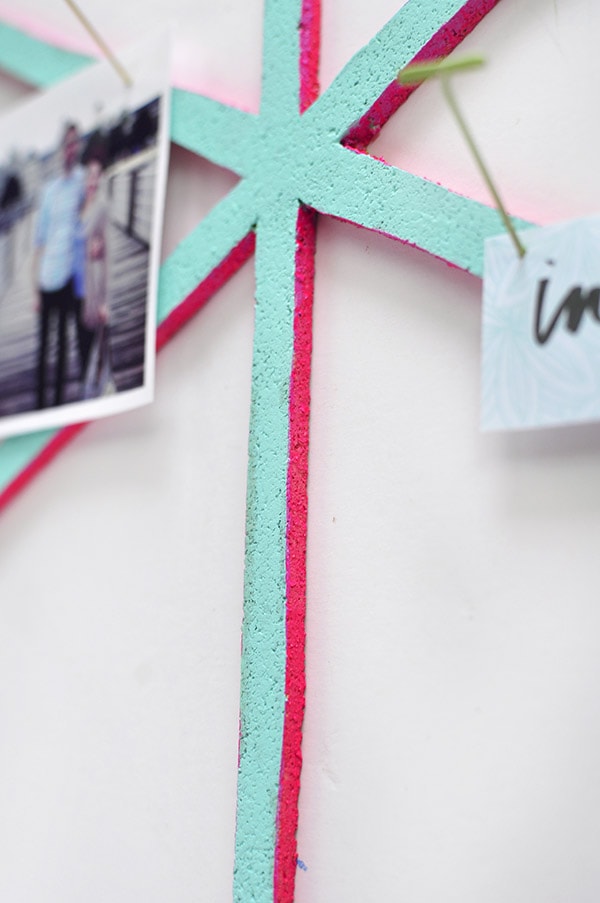 I love the cheerful contrast of color. And it would look lovely on your wall even without notes and pictures pinned to it.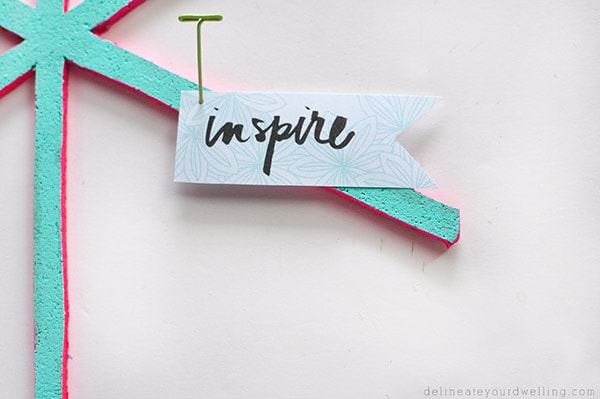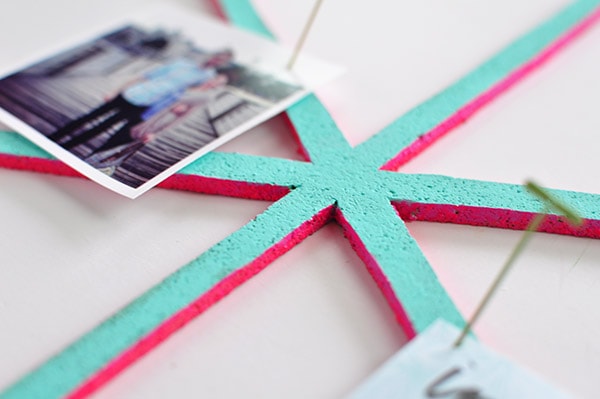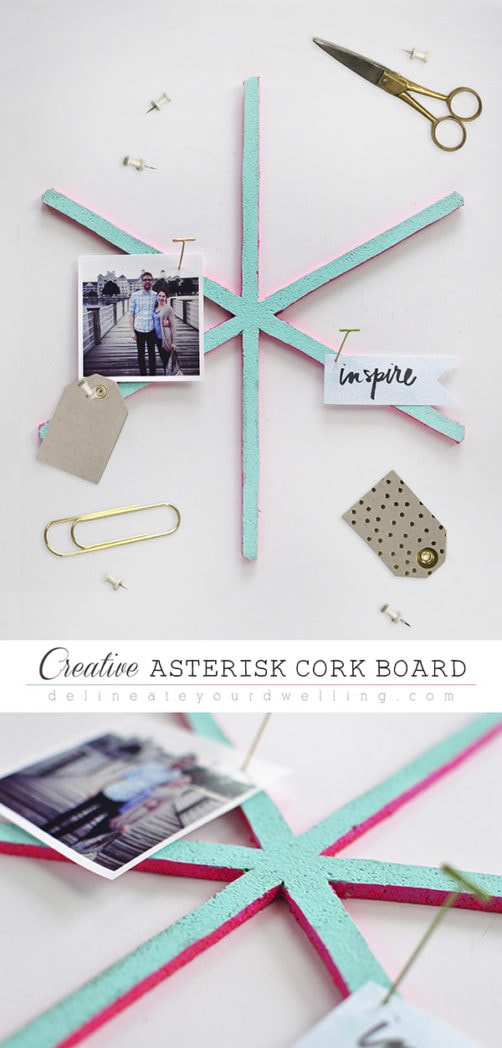 I only made one of these, but how fun would a few different colors and sizes be all grouped together on a wall? I think I have a fun weekend DIY coming up!
And here are a few other fun CORK projects I've made: