Sprinkle Themed Birthday Party
INSIDE : Celebrate your child with a fun DIY Sprinkle themed birthday celebration. No longer do you need to spend hundreds of dollars, you can make it fun and inexpensive!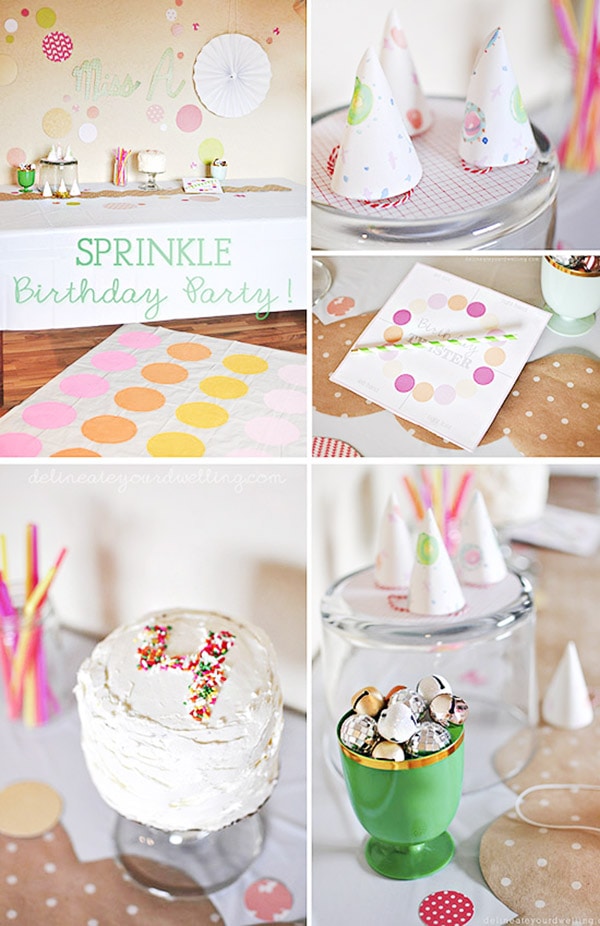 My big girl, kiddo #1 just celebrated her fourth birthday. I love celebrating my babies on their birthdays and making them feel special. However, birthday parties can quickly get out of control and you can easily spend hundreds of dollars on decor, favors, activities, etc. As with most things, I went the DIY route this year and I think it's my favorite kid's party to date!
Sprinkle themed Birthday party :
I went with a Sprinkle Themed Birthday Party and today I am sharing the full party with all the fun details!
Today is the fourth consecutive Monday in my mini series of my Sprinkle Birthday Party DIYs. I've already shared:
How to make a customized DIY Twister Game
How to make simple Sprinkle Birthday Party Hats
How to Frost and Decorate a Sprinkle Cake.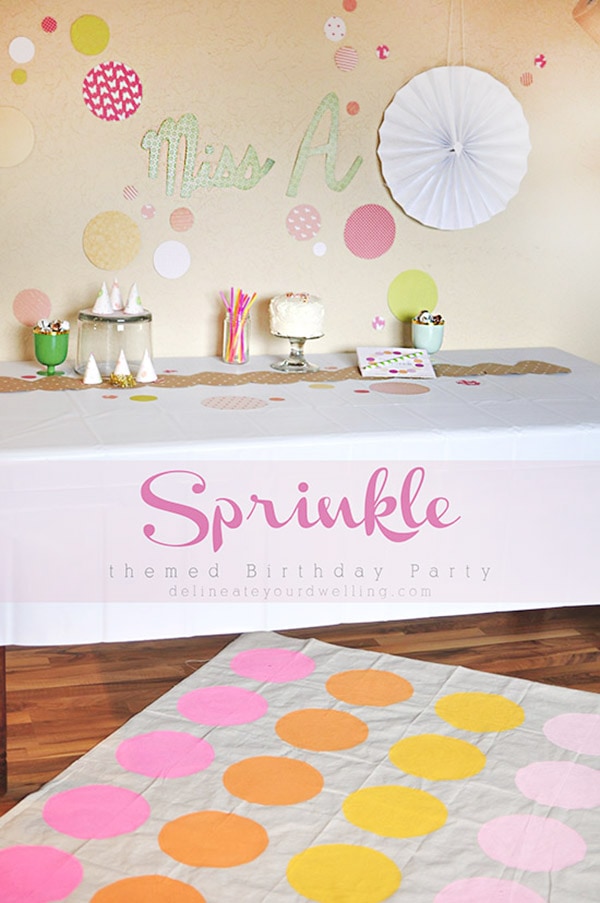 Here is my sweet girl before her party got started just smiling quick enough so she can get back to play twister!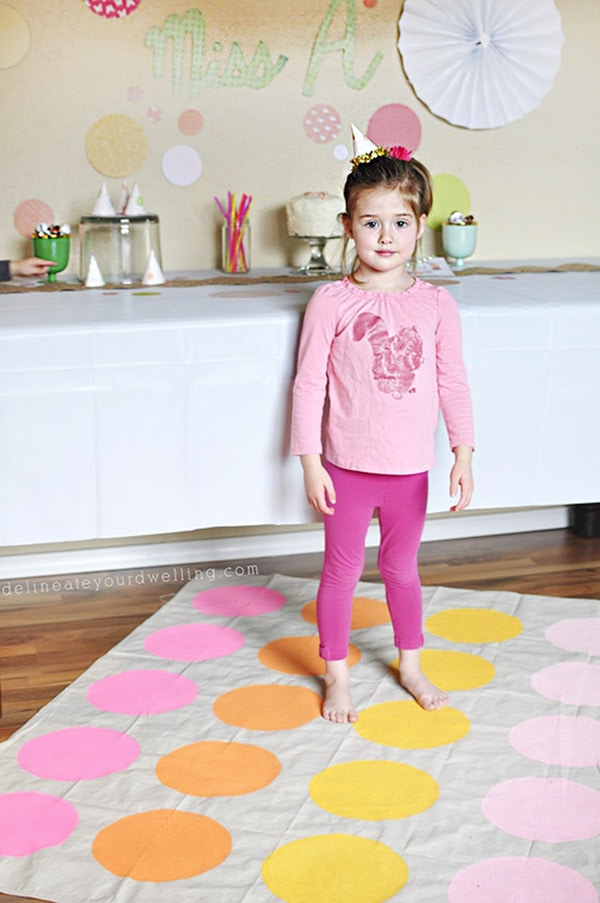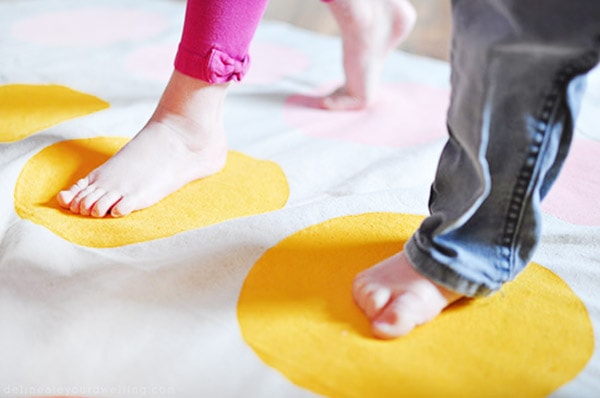 Birthday Party Twister game:
Did anyone catch that the twister game mimics the polka dot/sprinkle theme? I DIYed it and we have been having so much fun playing it.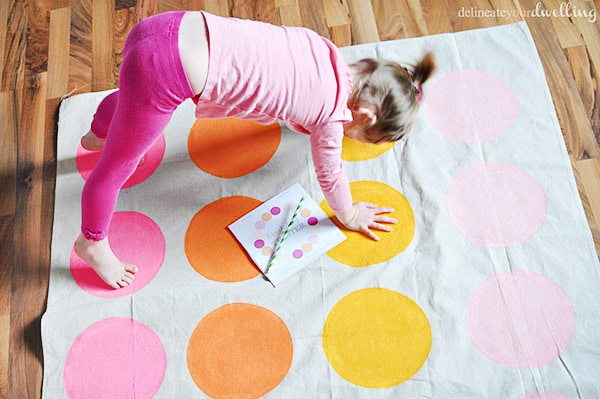 Homemade Sprinkle Cake :
The sprinkle cake was such a hit and I shared many tips on how to easy frost and decorate a birthday cake.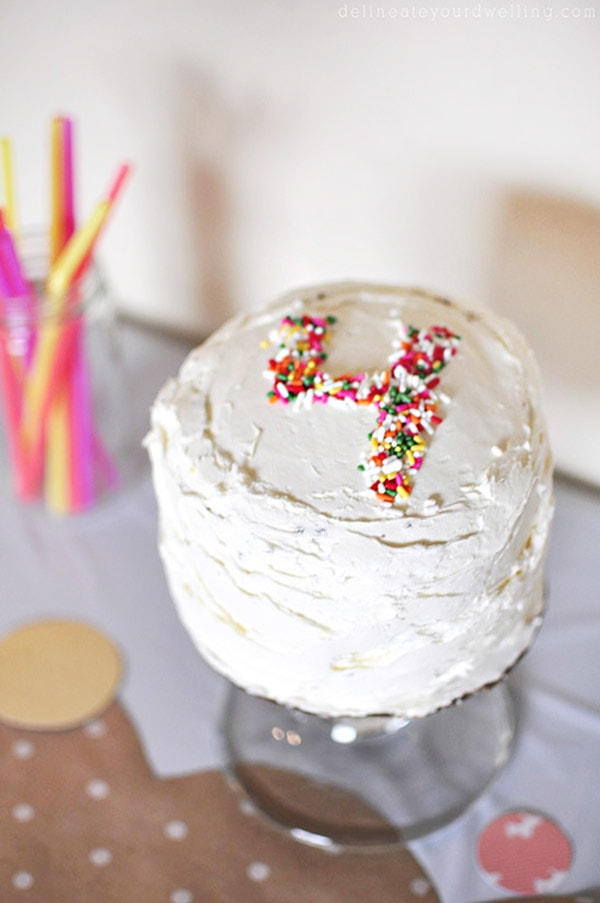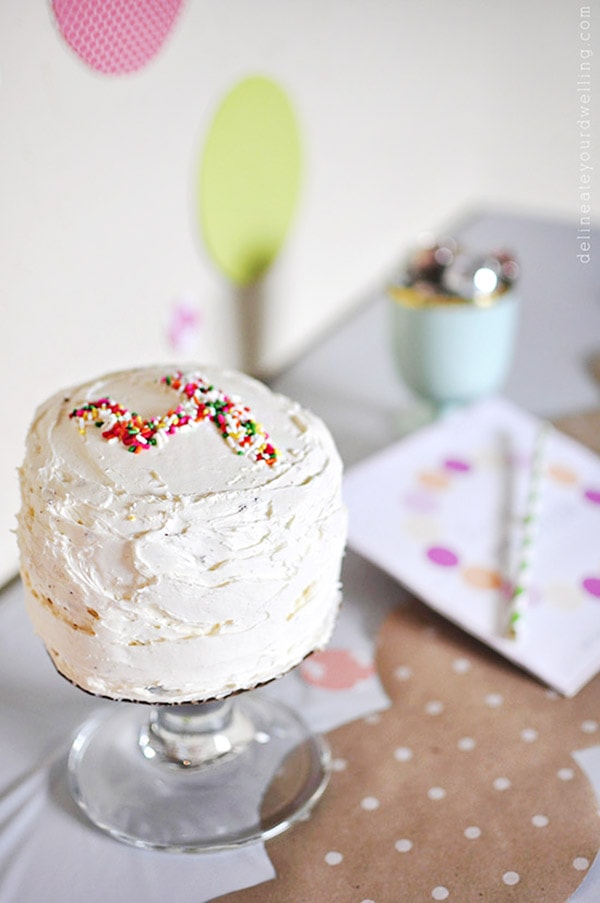 Sprinkle Party Hats:
I set all the party hats out on a glass pedestal for the guests!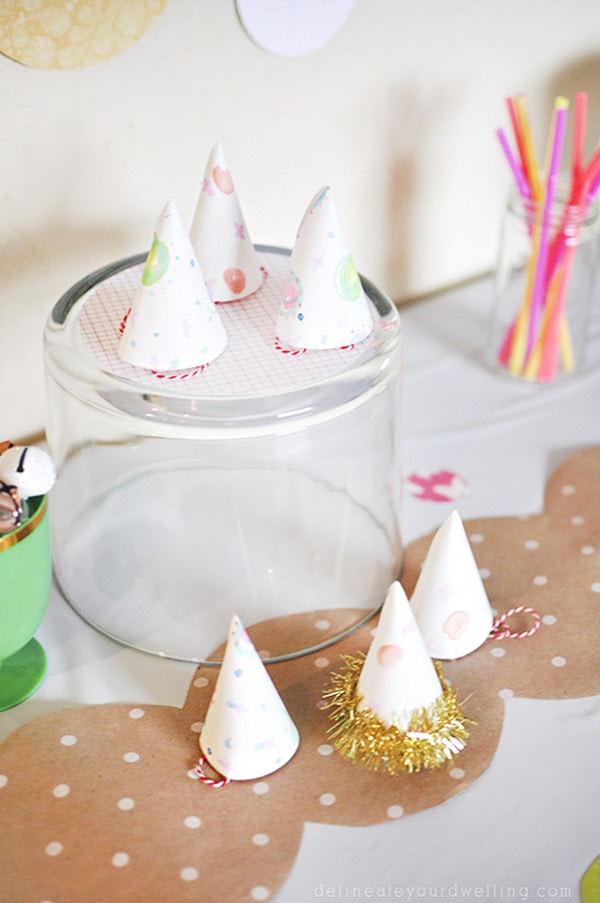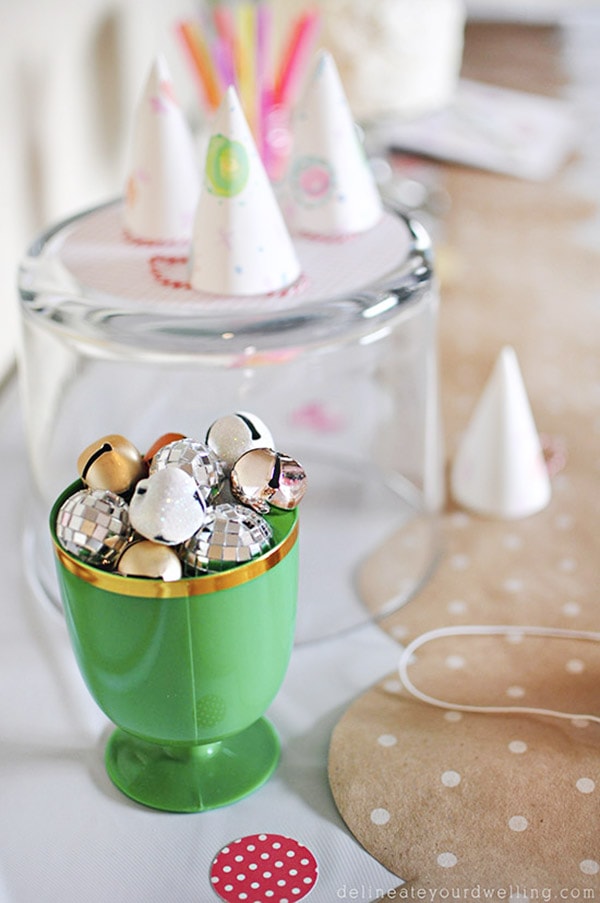 The sprinkle themed carried over onto the decor in numerous ways. I traced and cut out various circles onto cheerful scrapbook paper and stuck them to the wall. We often call kiddo #1, Miss A so I also drew and cut that out for the wall, as well.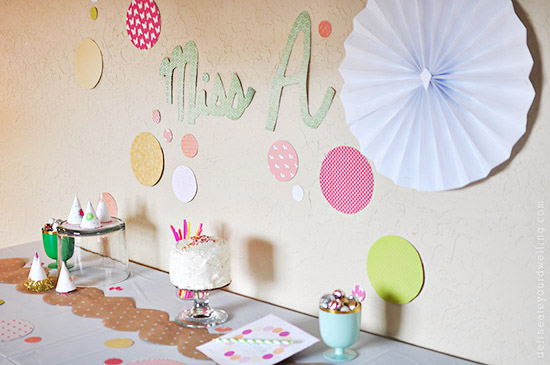 I loved creating and hosting this Sprinkle Party for my little girl! The smiles and squeals of delight make it all worth the effort.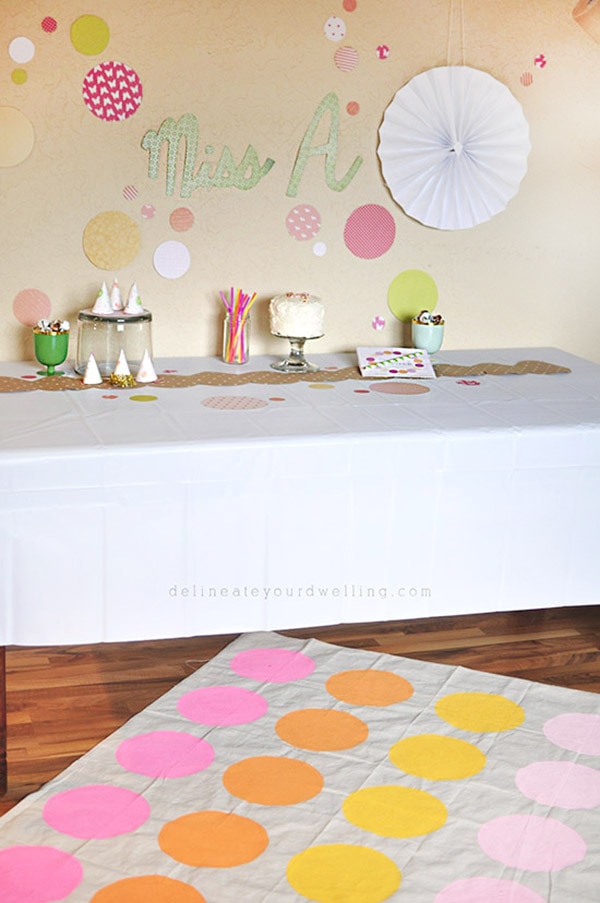 Head over to the Sprinkle, 4th Birthday Party DIY post for details on
the party hats, Sprinkle Cake tips and the final reveal!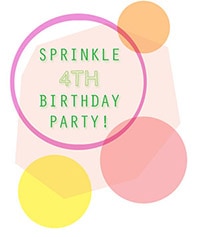 Looking for other fun Creative Birthday Party ideas? I have so so many!
SaveSave