Make a Trendy DIY Modern Twister Game
INSIDE : Learn to make a Trendy DIY Modern Twister Game and mat to play with your friends and family using simple graphic patterns and colors. And you can download my Twister game board design.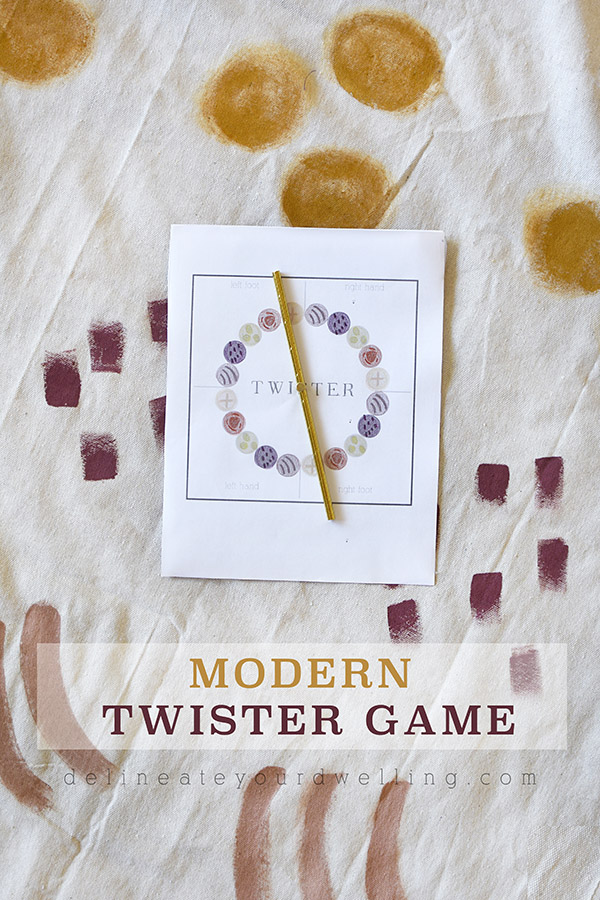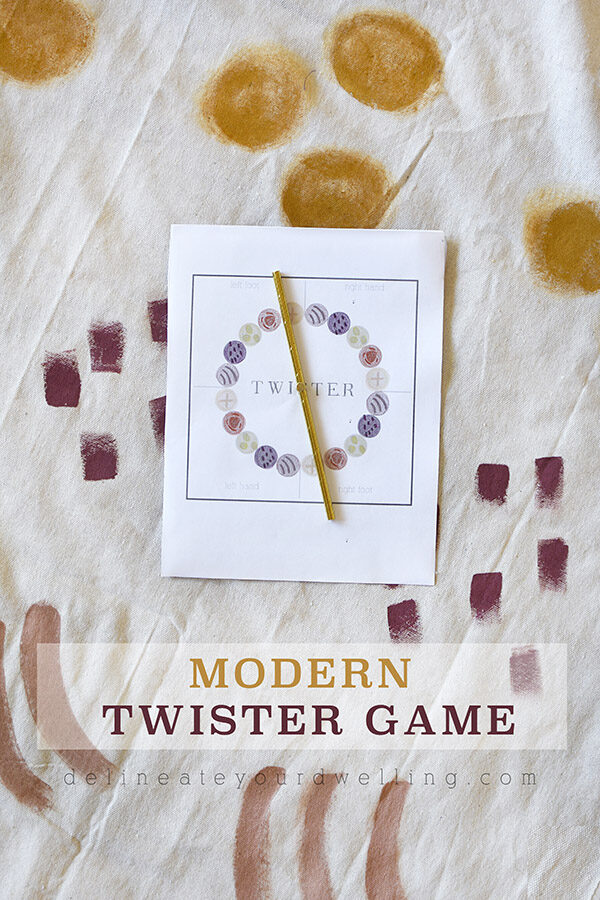 This post may contain affiliate links. See full disclosure here.
I can hardly believe it has been four years since I made my last customized DIY Twister game. When my little girl was turning four (ah, time flies!!) we did a polka dot party and I turned happy colorful polka dots into a homemade Twister.
That game has done so well on the blog and my kids STILL play it, that I decided it was time to a little more sophisticated Trendy DIY Modern Twister Game and mat.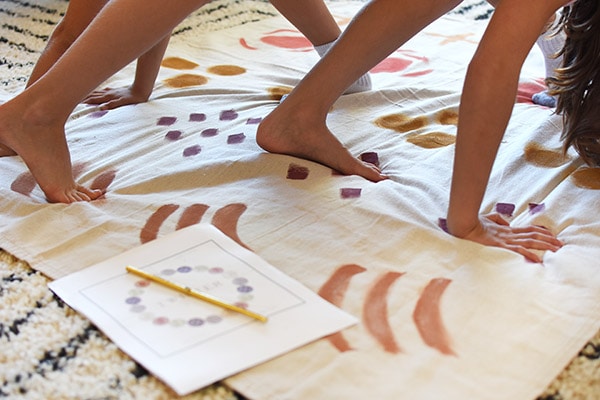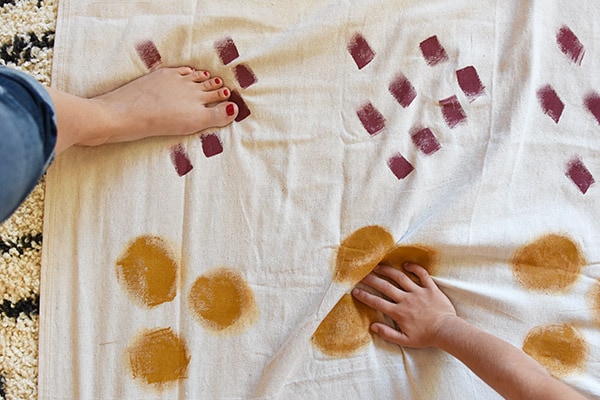 What supplies do I need to make a DIY Modern Twister Game and mat?
4'x5′ Canvas Drop Cloth
Five Acrylic Paint colors – Blush, Burgundy, Orche yellow, Coral + Beige
Textile Medium
Gold Brad
Paint Brushes
Paper Plate
Pencil
Gold Paper Straw or a Plastic Game Spinner
Scotch Tape
Cardboard piece
OPTIONAL : Laminator + Laminator Pouches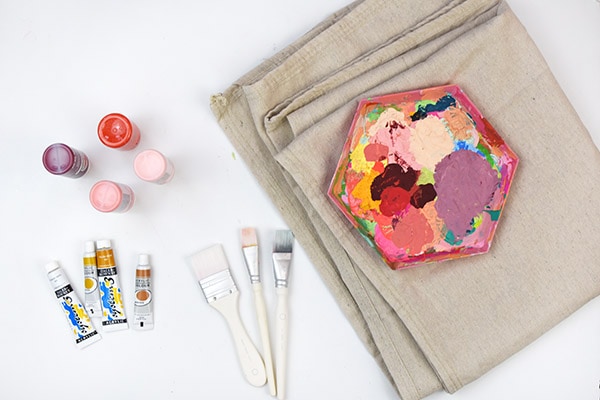 How do I make a DIY large Twister mat?
To a make a large canvas Twister mat, start by laying out a 4'x5′ canvas drop cloth on a flat surface.
Next, set out five paper plates to start creating the circle templates for each of your modern Twister patterns. I simply eyeballed equal spacing between each plate. Using a pencil, lightly trace each plate.
Create a grid pattern with five circles across and four circles deep.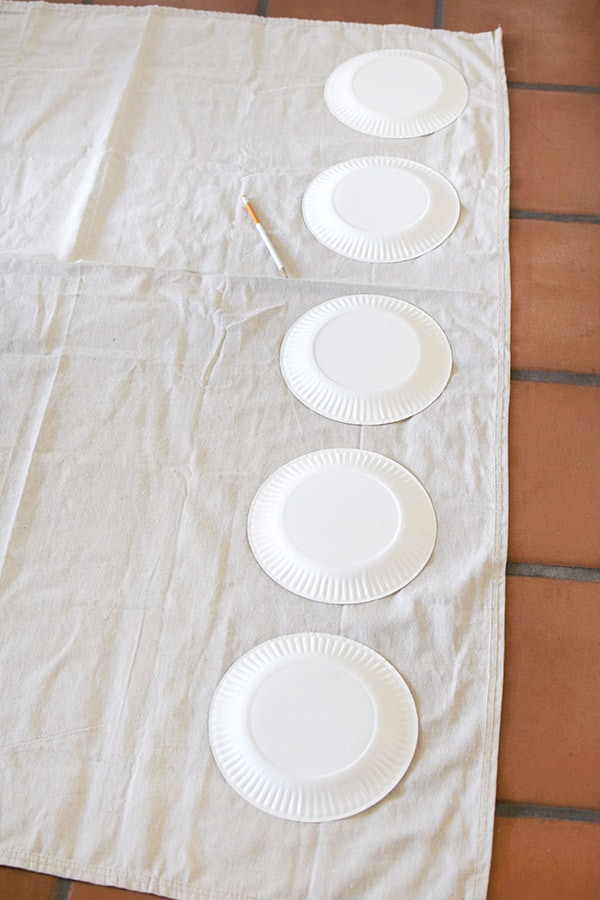 After all your circles are penciled in, you can begin to work on the painting portion of this craft project. Add a little bit of paint medium to each of your colors. The paint medium helps the paint not crack when the canvas is folded or bent.
I painted blush pink rounded lines, burgundy brushstrokes, orche yellow polka dots, coral shapes and beige crosses.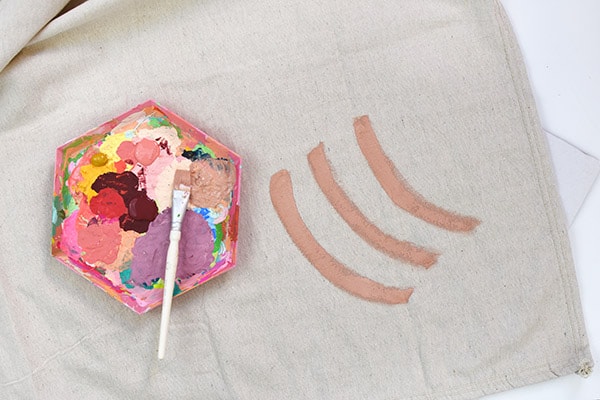 I used a different paint brush for each of the colors and made sure to have a piece of cardboard underneath the area I was painting.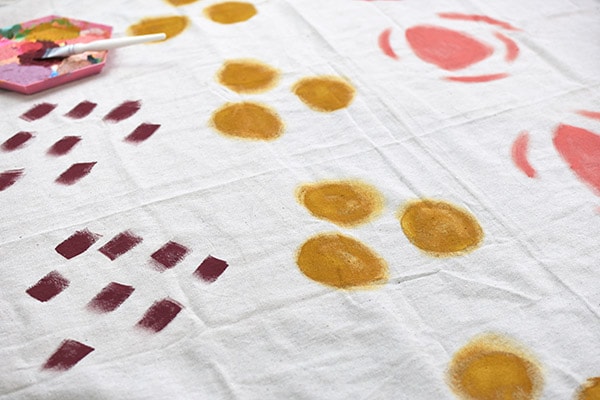 I adore how this cool Twister mat turned out. The colors and patterns speak to a more adult trendy style but it's still a fun silly game that anyone can enjoy!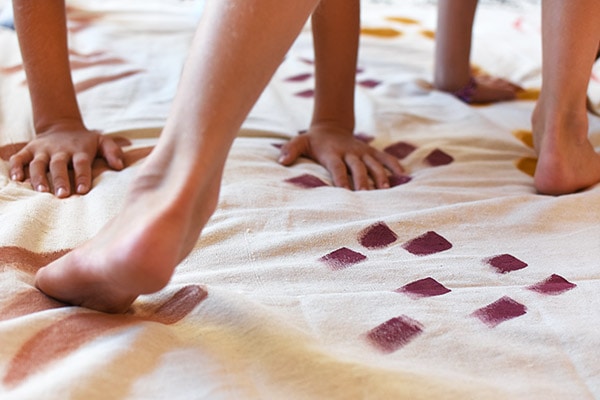 How do I make a DIY Twister Spinner board?
You can make a very simple DIY Twister Spinner board with very little effort or you can go a bit more professional route. I'll explain both methods and which way I did.
Simple Twister Game Spinner Board :
In Illustrator, I created a simple Twister board with the exact patterns and colors I used in this game. If you are looking for a cheerful color game board (like I did for my daughter's DIY Twister game) or even a simple black and white version that you can fill in with your own color preferences, then keep reading below on how to download my Twister game board design.
It was so simple to make this fun homemade DIY Modern twister spinner. I simply printed out a color version of the game board and taped it down to a piece of cardboard.
Then, I added a gold brad, a gold paper straw and punched a small hole in the center of my Twister board. Now the paper straw easily can spin around the board for our game!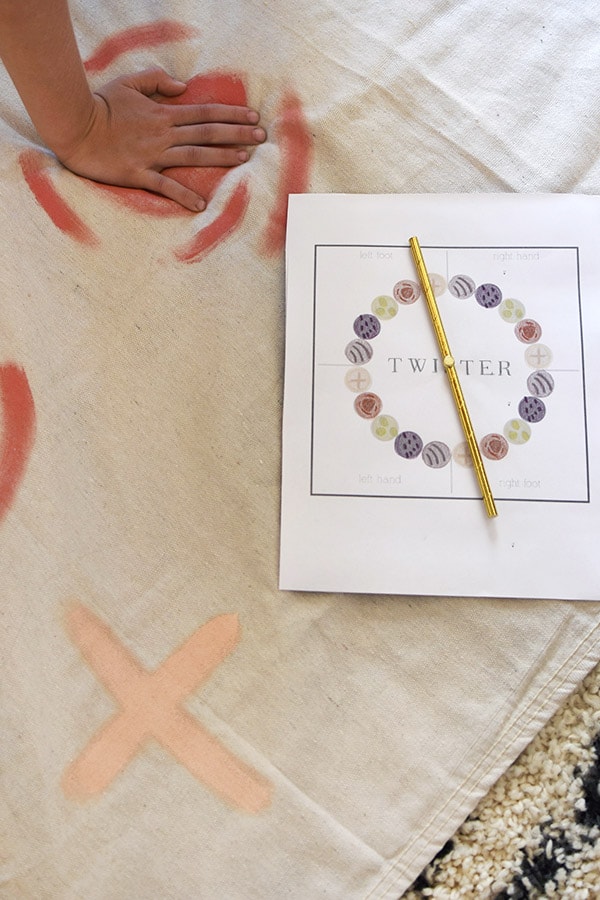 More Complex Twister Game Spinner Board :
If you are wanting to make a more complex and long laster Twister Game Spinner and Board, then you are in luck!
You can still print out a color version of your board and then using this simple laminator and laminating pouches you can create a laminated version. For such a reasonable price, this laminator will really extended the lifespan of your board.
I have also since found these amazing game spinners that make it even easier! I'm partial to easy DIYs, but you can get much more professional with your game if you like.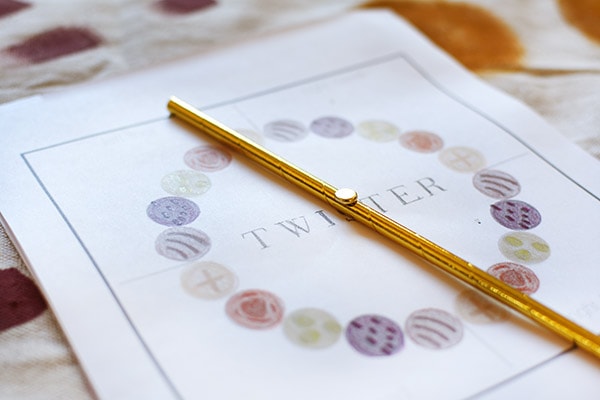 We've already had such fun playing this DIY game.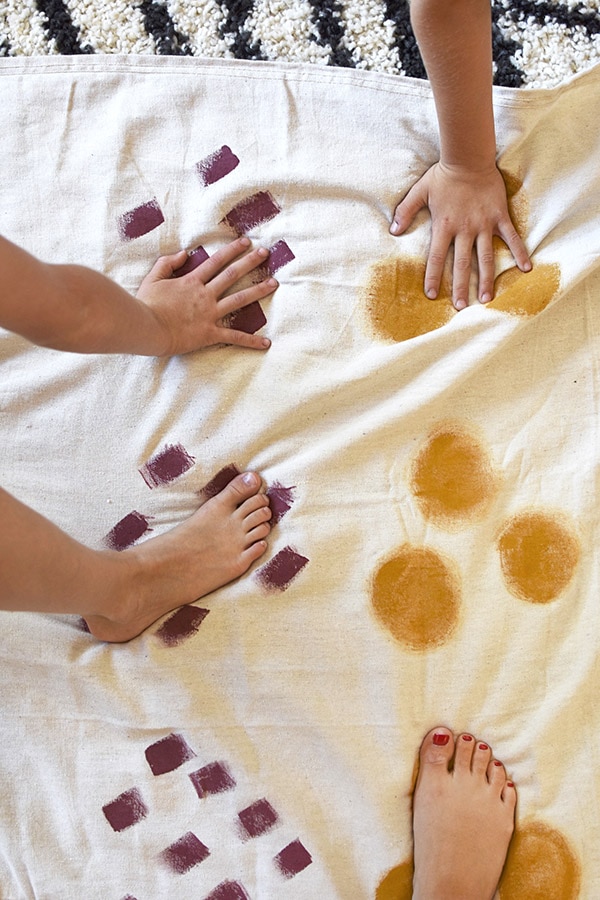 IT'S DOWNLOAD TIME:
Sign up for my DYD Insider newsletter to receive access to my ENTIRE DYD Printable Library + this DIY 'Modern Twister Game Board' printable!!!
Already a DYD Newsletter Insider? Click on over here to access the printables library using the password found at the bottom of any email I've sent you.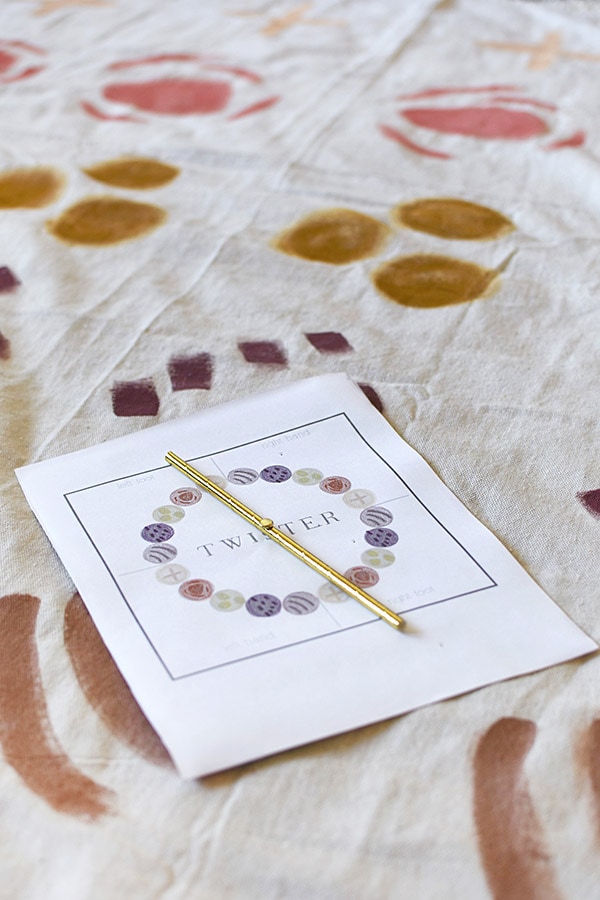 If you like this fun game, then check out some of my other amazing DIY games!