INSIDE : Sit back and enjoy fall this year with a Fall themed I-Spy game! There are tons of fun and silly items to look through and you can download four other I-Spy layouts, too.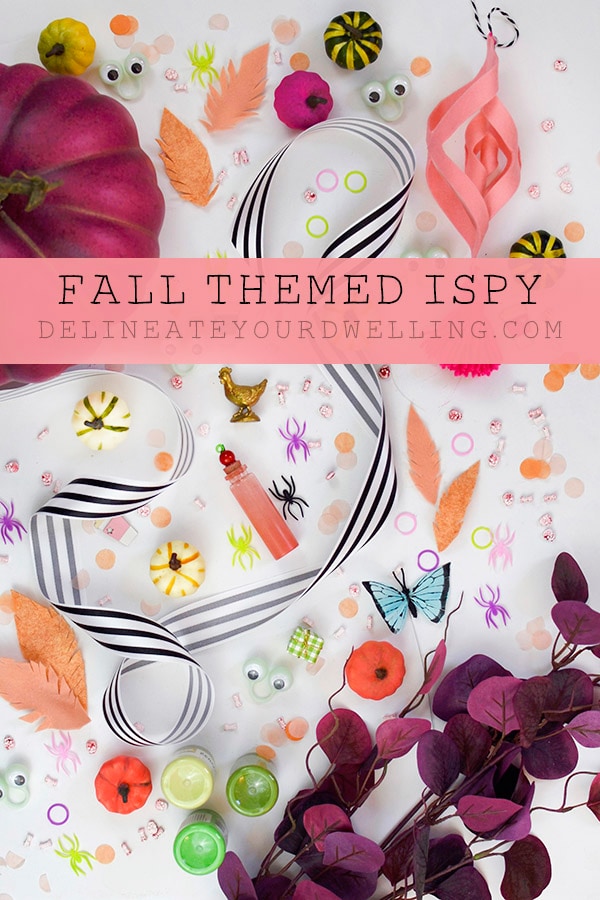 Today is the second of two fun seasonal ISpy series and I am so excited about it. I grew up on ISpy books and I even to this day, I love sitting down with my kiddos and going through our ISpy books. I am excited to be a part of this creative ISpy Blog hop and today we are all sharing a fun Fall themed ISpy image. Did you see our Summer ISpy?
Be sure to read to the bottom of this post to check out the other amazing ISpy images!
How to play I-Spy :
Okay, here is how this works! Below is my Fall themed ISpy image. You play along by finding the various items I have included in my list below. Search high and low to find all five of my items.
And get ready for this, if you are interested in printing out a PDF bundle of all FIVE of our ISpy images, keep scrolling down for the link!
Are you ready to play?!
I spy with my little eye… Can you find
1 Golden chicken
3 pumpkin spice latte cups
1 green wrapped package
1 butterfly
3 purple spiders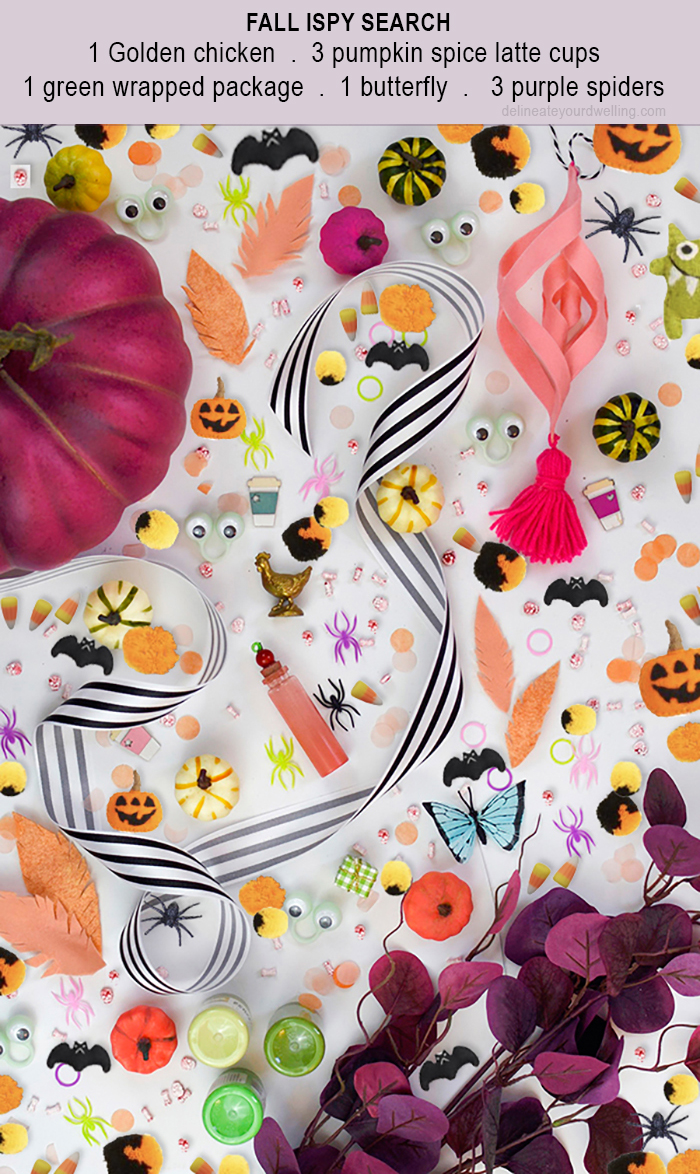 I loved bringing all these fun fall items together for this picture.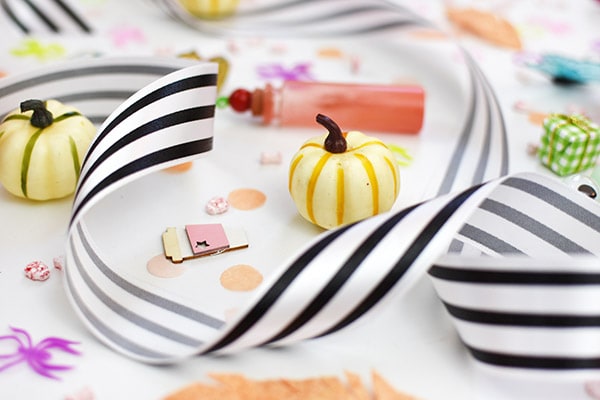 And it is such fun to play around with unique colors for the fall time! Why do we always have to stick with orange, rust and brown? No thank you.

Those little googley eyes get me every time, ha!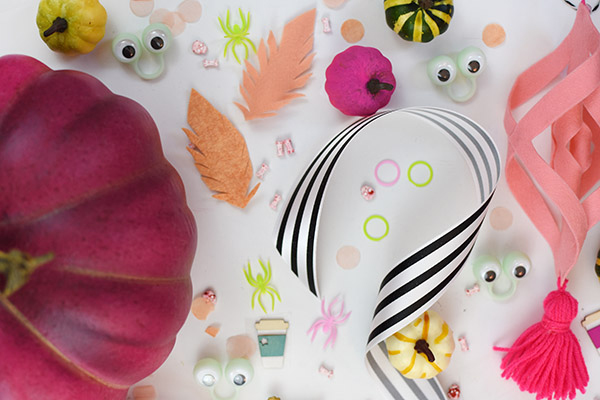 Hop on over to all the other ladies to check out their incredible ISpy pictures!
PMQ for two // A Kailo Chic Life // Delineate Your Dwelling // Club Crafted // Jennifer Perkins
NOW if you are wanting to download all FIVE of the amazing ISpy images in one easy to print PDF bundle, you can sign up for my newsletter and get a direct link to ALL my printables, INCLUDING the ISpy Bundle!!
>>> IT'S DOWNLOAD TIME:
Sign up for the DYD Insider newsletter to receive access to my ENTIRE DYD Printable Library along with this Summer Fruit ISpy print and bundle!!! <<<
Already a DYD Newsletter Insider? Click on over here to access the printables library using the password found at the bottom of ANY email I've sent you.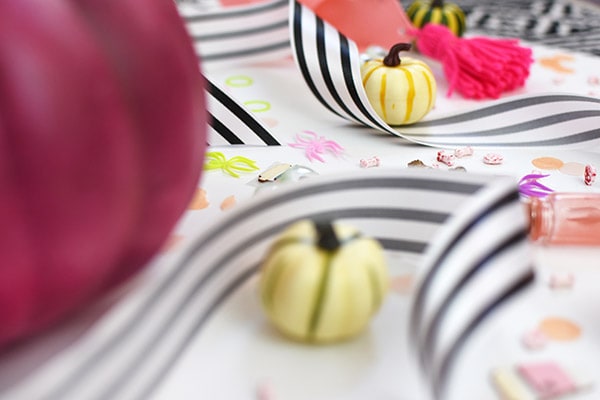 Looking for a few fun other FALL themed crafts? You will definitely enjoy these!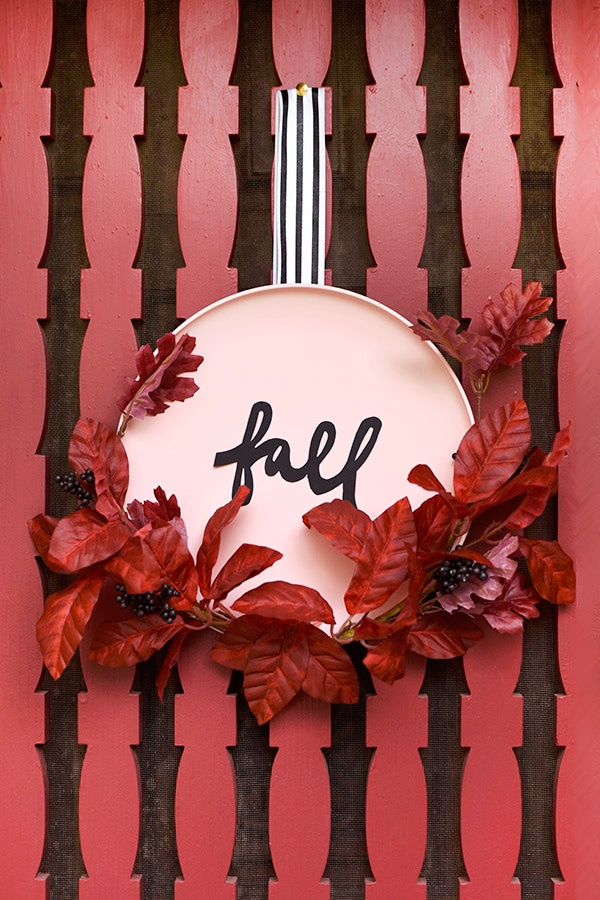 Affordable Fall Acorn Centerpiece