INSIDE : Who said you can't have things be organizing and pretty? See how to make these colorful Painted Acrylic Boxes that can hold all your odds and ends perfectly.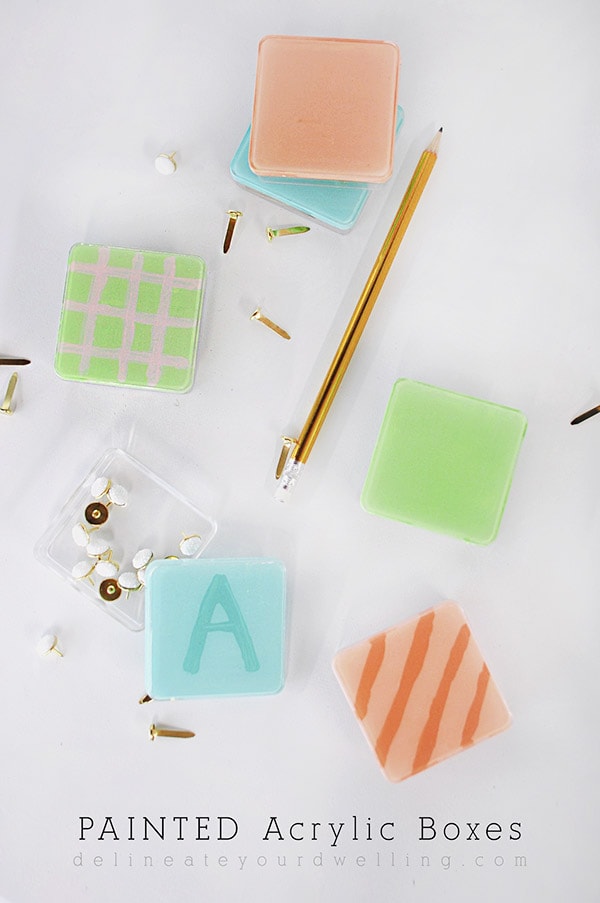 If there is one thing I love, it's having a place for things in our home. And if there is one thing that I love even more than that, it would be creating functional AND pretty organizing for things in our home. Today I am sharing these simple Painted Acrylic Boxes. They are the perfect size for corralling your paper clips, thumbtacks and other small office supplies.
This post may contain affiliate links. See full disclosure here.


Paint Brushes
Various Acrylic Paints
Clear Acrylic Circles (My boxes are from Target $1 Bins)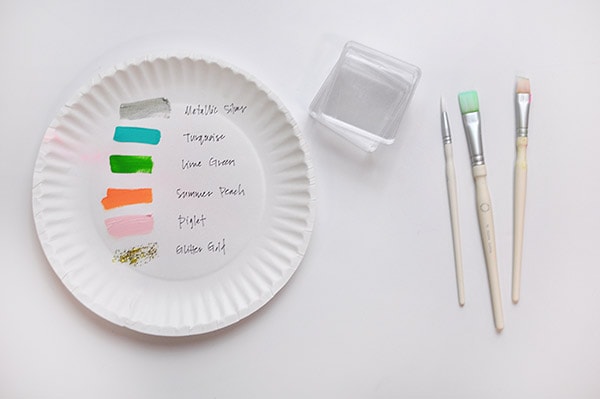 The tip for this simple project is patience. To create layered colors, you have to paint your main shape or pattern and then let it fully dry before painting your background. I messed a few up by not exercising patience every time.
NOTE: All painting should be done on the interior of your lid. This will give a clean glossy look to your painted box once the lid is secured back on.
On my patterned boxes, I painted the main designs first. Pale pink stripes, a teal A and orange diagonals. Set these aside to dry while you paint a few other box lids with solid color.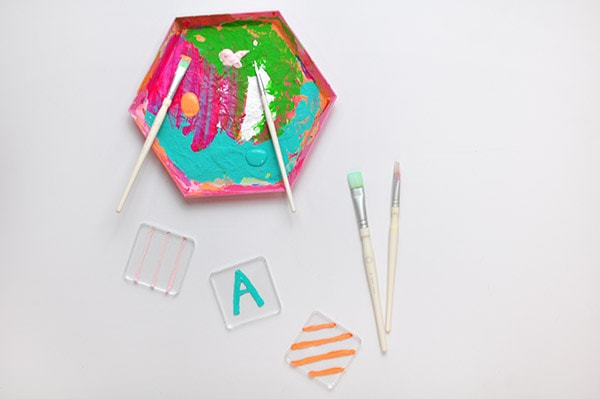 After your patterns are dry, you can go back over them with a solid color to ask as the background. Be sure to match your patterned colors accordingly as they need to have high contrast but not clash too drastically.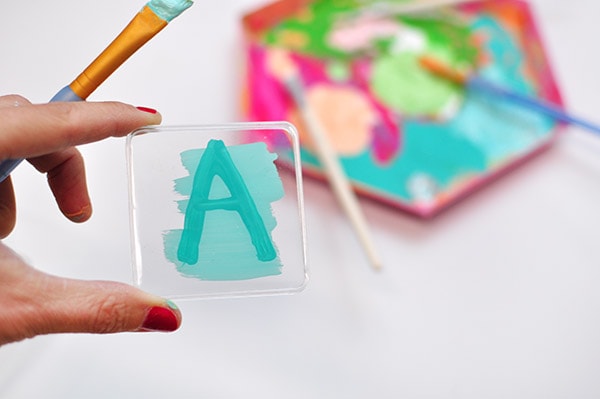 I used this same technique during Valentine's Day and created Heart Painted Candy boxes for my kiddos. After those turned out so cute, I was completely hooked on painting acrylic boxes!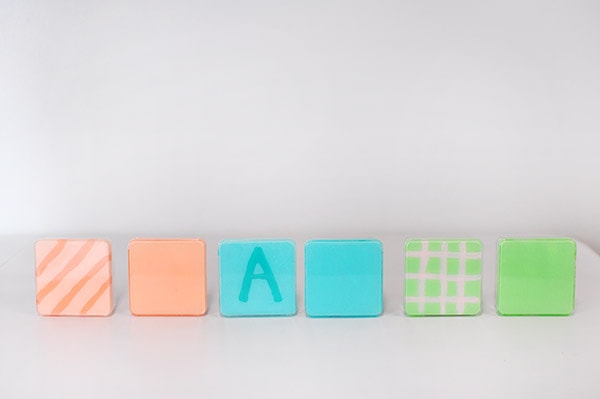 And the lids are so colorful even when the boxes are sitting out on the desk or table, I am still a happy organized lady.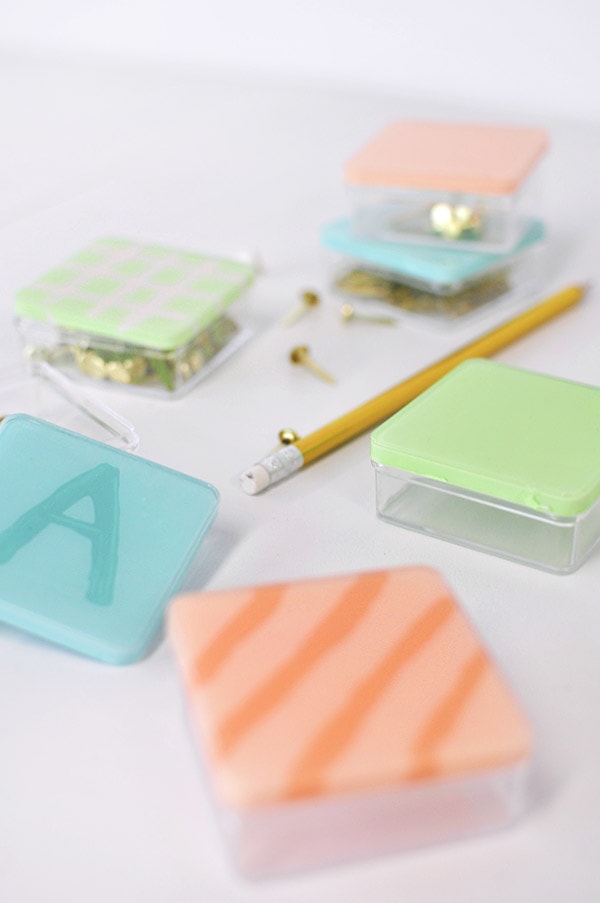 And to take this DIY one step further, you can glue magnets on the back and add these to your fridge or other magnetic surface. Isn't that the most clever idea?!!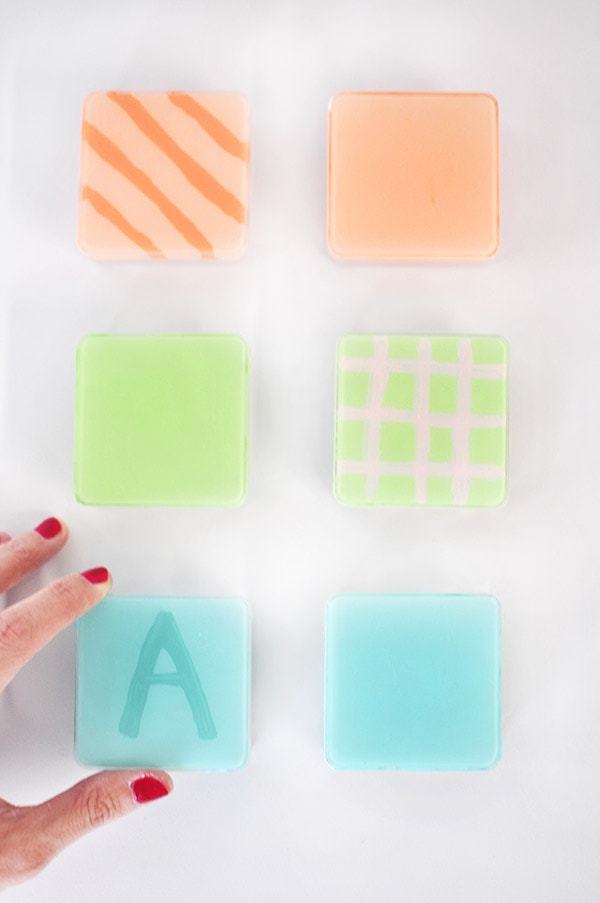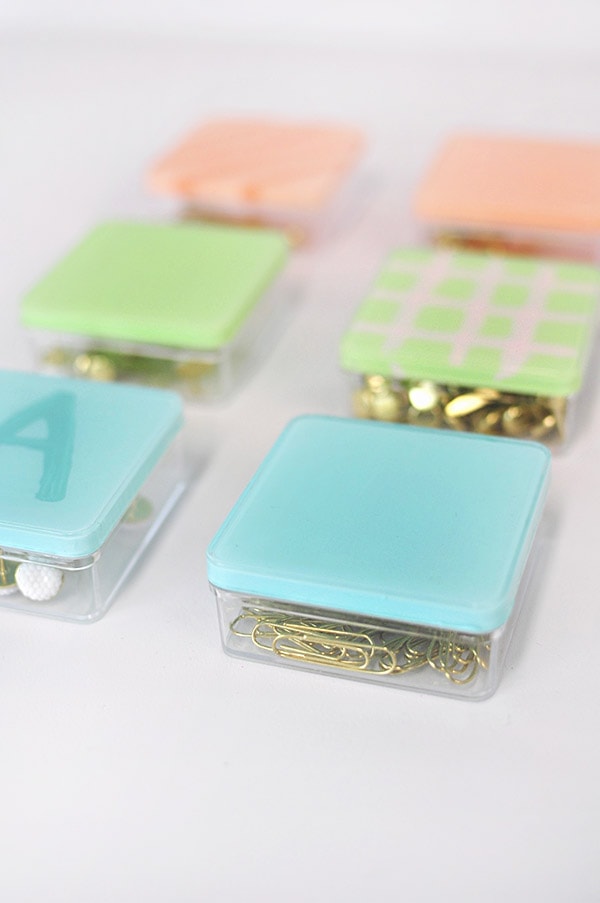 If you are looking for more tips and tricks to stay organized, you can check out a few of my other Organizational posts. Happy organizing!