INSIDE : See how to make DIY Paper Cactus plants and Grasses you could ever want! And the best part is you don't even need to have a green thumb to do it.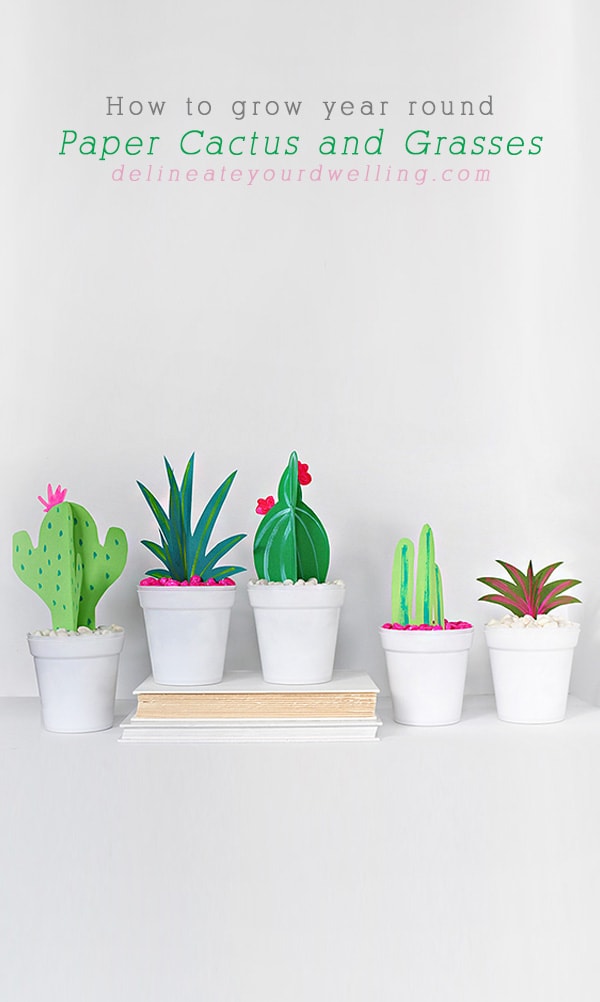 This post may contain affiliate links. See full disclosure here.
If you have been around here for long, you know I'm a big plant lover. I love house plants, check out all my plant care posts! I love outdoor plants. I love air plants. I love cactus. There really are not many plants that I don't love, if we are being honest.
When Oriental Trading told us that our November's Supply of the Month project would be using Full Color Spectrum Paper Pack, I knew right away that I wanted to create DIY Paper Cactus plants and Grasses. And, the best part is you can keep these plants "alive" year round, whether you are a gardening expert or a repeated black thumb!
Here is the thing, I love simple projects that LOOK harder than they are. I was pleasantly surprised at how easy and fun these were to make.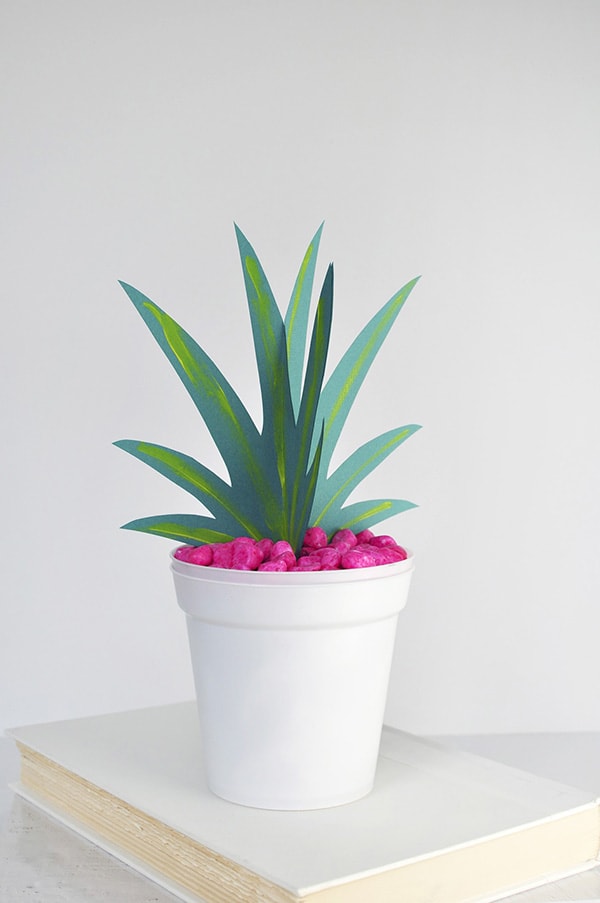 Don't get me wrong, I will forever love the real deal plants… but these paper ones might be a very close second. You can mix and match the color of paper and the embellishments to fit your exact style and taste.
If you liked this plant related post, you will definitely like my easy checklist to help Keep Your Plants Alive? Sign up for my newsletter to get your FREE copy today and access to my how-to care for plants ebook coming soon!

I loved pairing bright colored papers, bright colored rocks and simple white pots. They made such a lovely contrast against each other.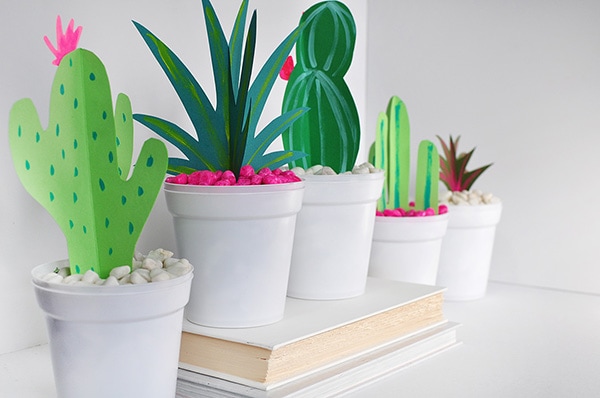 I shared the full tutorial along with a template for creating each cactus and grass I made. And if you can use scissors and hold a bottle of glue, this is a DIY worth trying out.
You can see all the supplies I used and my full tutorial over at Oriental Trading's blog.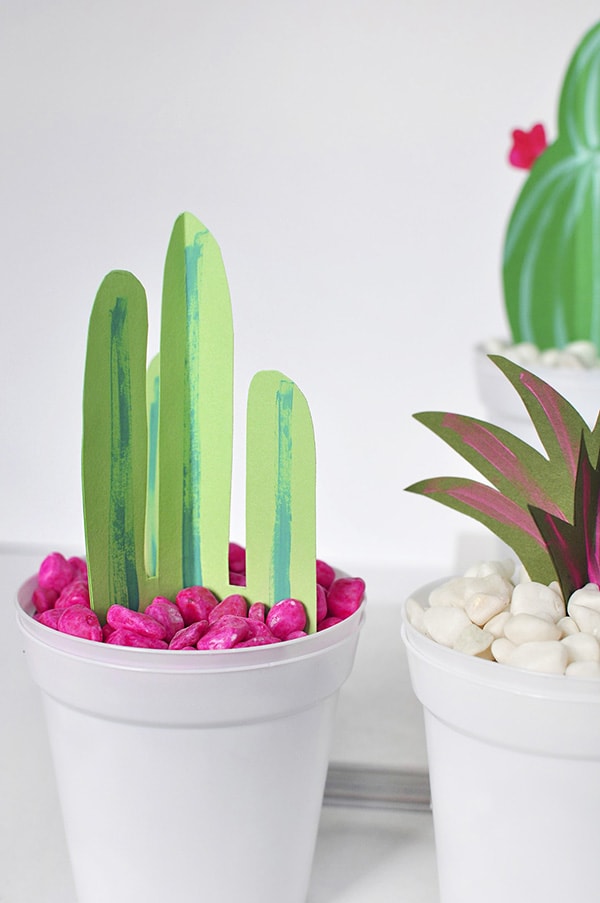 And the pink and white rocks just kind of make it, don't you think? #swoon Both of those rocks are available at Oriental Trading.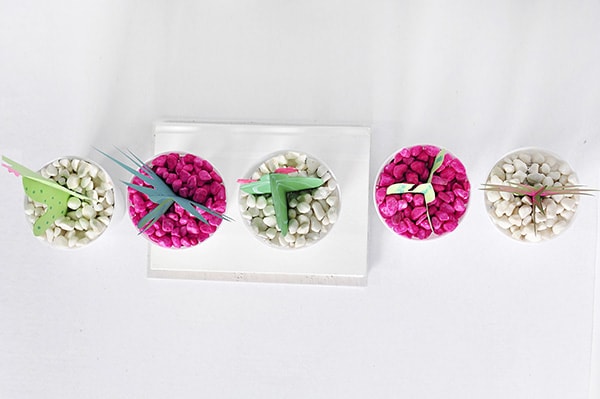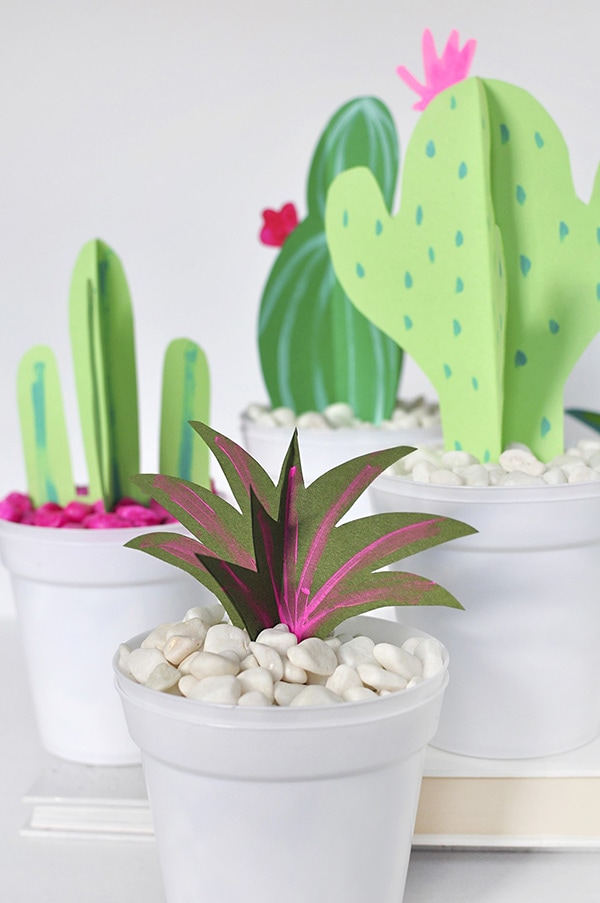 If you are looking for all the cute with no ouch, then this is a must try project! See my how-to over to Fun365, Oriental Trading's blog, today.
And if you're curious to check out allllll my Oriental Trading projects, head over here!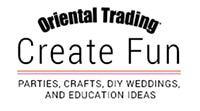 SaveSave
SaveSave
SaveSave
SaveSave