INSIDE : See how to stay hydrated on the GO with an easy to make DIY Macrame Water Bottle holder instructions! Check out the simple macrame pattern for any skill level!
This post is part of a social shopper marketing insight campaign with Pollinate Media Group® and Brita, but all my opinions are my own. #pmedia #BritaOnTheGo http://my-disclosur.es/OBsstV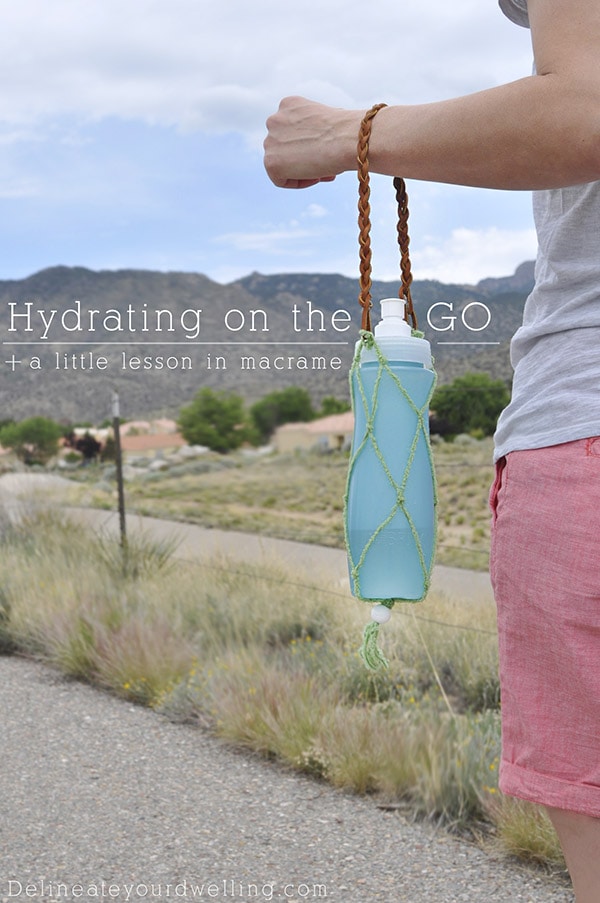 Summer is in full force, here in the high desert of New Mexico. There are so many perks of this lovely state. Stunning sunsets, wide open landscapes, dry heat, minimal bugs and lots of outdoor living. However, staying hydrated is even more important here with our dry heat and high altitude.
It's very easy to get dehydrated and not even know it until you are in trouble. I'm so excited that Brita Water Bottles have come to our rescue with easy filtered water at our finger tips! Today I am sharing how I added an easy DIY Macrame Water Bottle holder to my water bottle.
Anytime we head out the door to the park, I first make sure our Brita water bottles are full so I know we can have clean safe drinking water all day. Plus, if we need to fill up again it's so simple to use a drinking fountain or other tap water source because Brita has incorporated their filtration system right in their water bottles.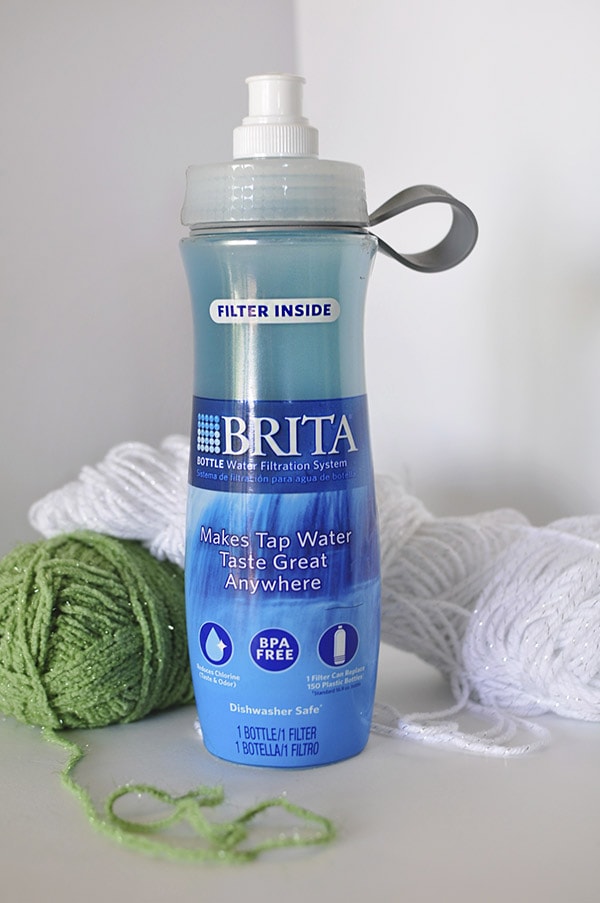 WHAT SUPPLIES DO I NEED TO MAKE A MACRAME WATER BOTTLE HOLDER?
Brita Water Bottle
Yarn (color of your choice)
Measuring Tape
Scissors
Wooden Beads
Braided Leather Strap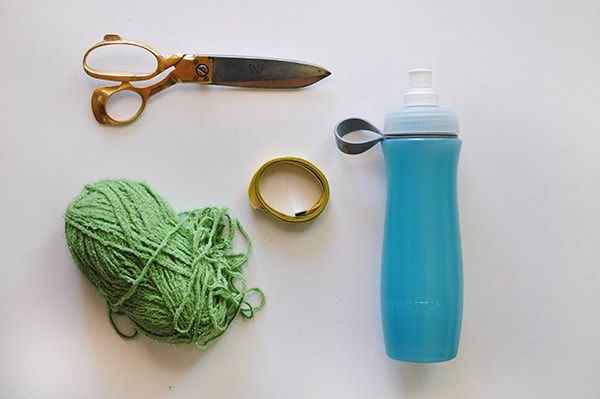 HOW TO MAKE A DIY MACRAME WATER BOTTLE HOLDER?
I was really excited to try my hand at macrame. It seems everywhere I look, macrame is showing up. The trend is back and I must admit I am really loving the look. See below for my Macrame Water Bottle Holder Pattern instructions!
1. Start by cutting eight strands of yarn to a length of 42".
2. Next, tie a knot at one end of your eight strands and secure on a hook or knob. This makes the macrame tying portion much easier to do.
3. Split up your yarn strands (I used a small piece of washi tape to keep my extra strands out of the way) into four sections with two strands per section. Gather each section and tie in a simple knot about 16-18″ down from your main top knot. Continue tying knots with pairs of two strands of yarn until all the yarn has been knotted (you will have four pairs of knots).
4. Grab a strand of yarn from one section and match it with a strand of yarn from it's neighboring yarn section, then tie them in a knot about 2″ below the knots in step #3. Continue with all the yarn sections until you have another four knots.
5. After doing a few rows of knots, be sure to put your Brita Water Bottle in to see how it is fitting and to determine how many rows you will need for your madame holder.
I ended up doing four rows of knots for the height of my bottle. I then tied another big knot for the base of the water bottle to sit on. I made this knot only 1/2″ from the last row to add extra holding support.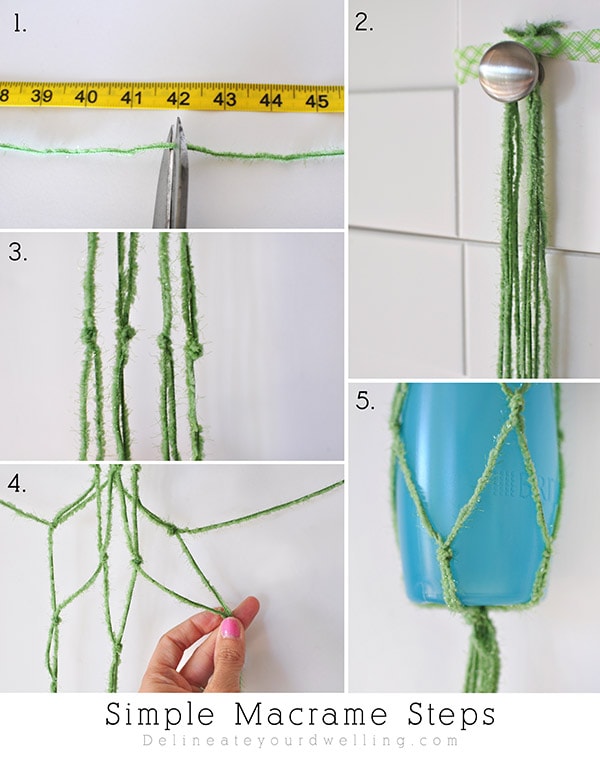 After my macramé was complete, I braided three pieces of thin leather to create a strap. Please note: The Brita Water Bottle comes with a perfect hand holder, I simply chose to create my own to match the macrame look.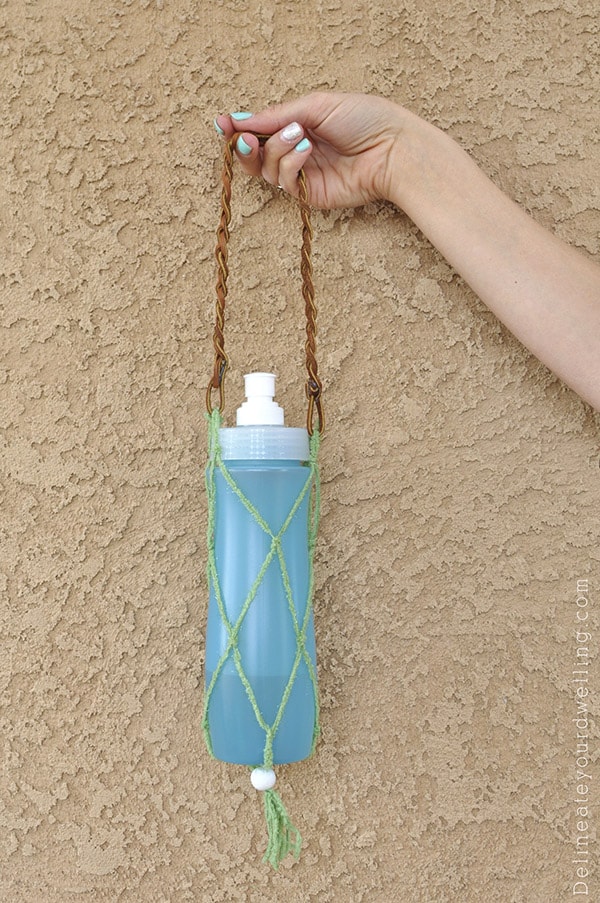 Now that my Brita Water Bottle macrame is completed, I filled it up with water and we were on our way to the park!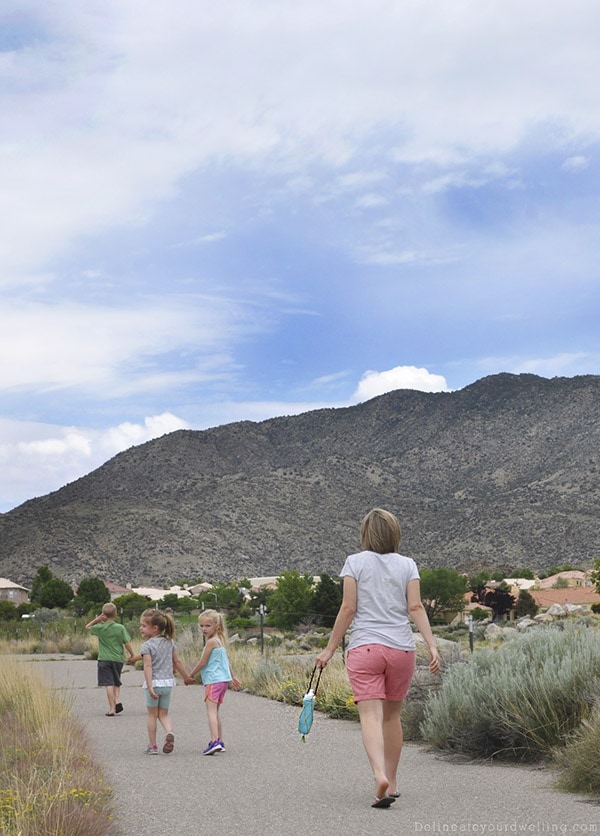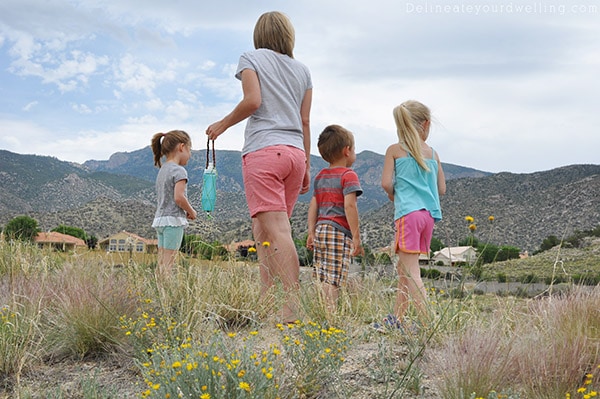 I don't know about your kids but when I have water available, they drink water! I love how easy Brita's water bottle with macrame is to carry around and take with us.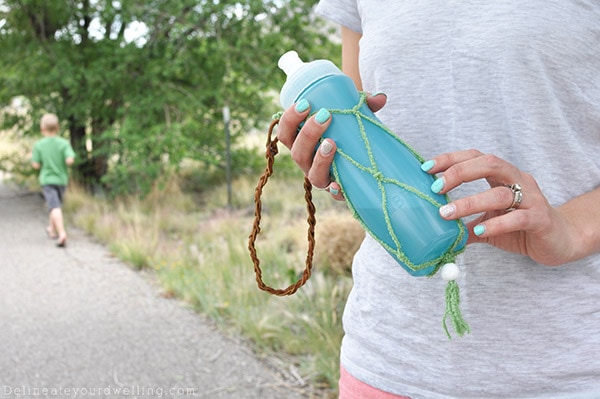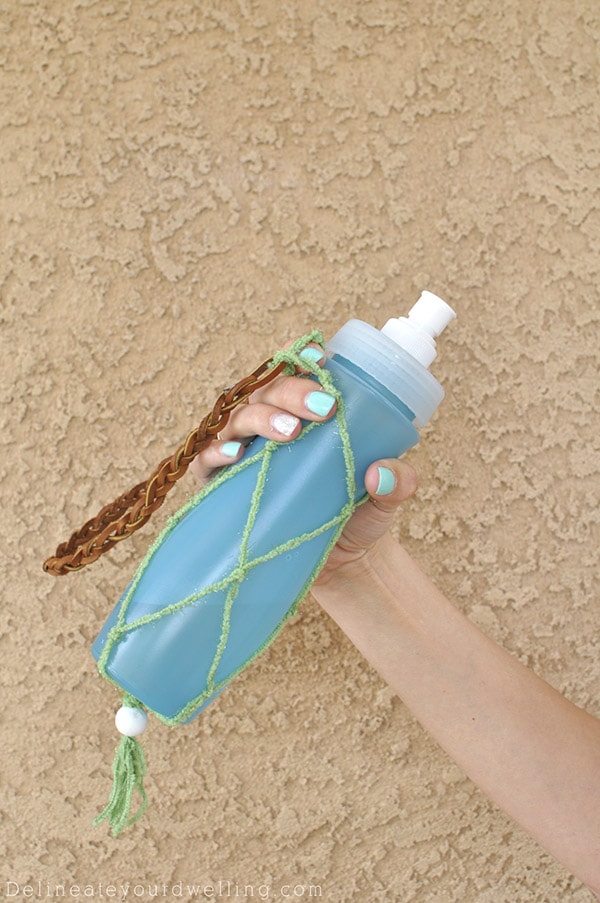 Brita has come out with so many great colors and patterns for their water bottles this summer, too. I think I'm going to be getting one for each person in the family!
Looking for other macrame and weaving projects? You've come to the right place.
Wall Weaving Printable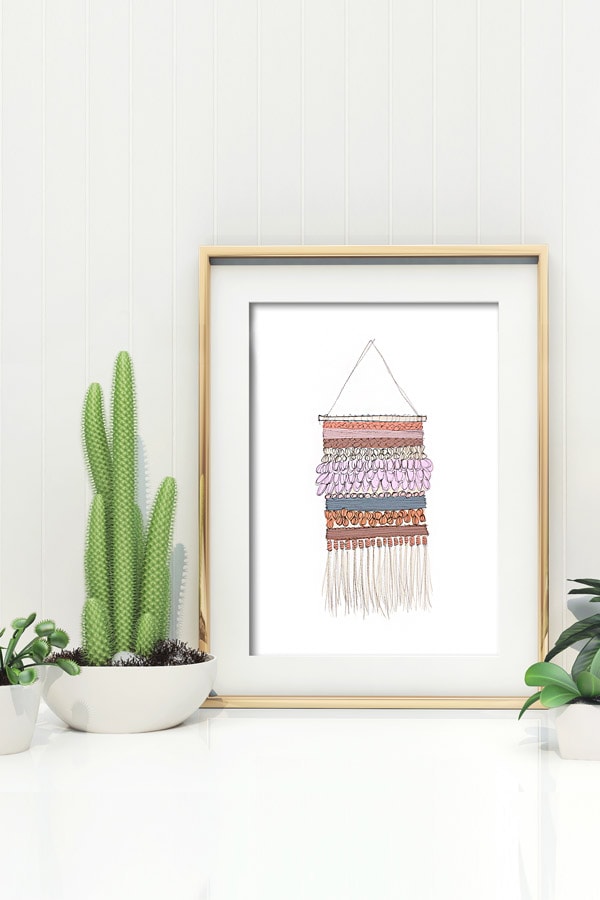 How to make your own Creative Wall Weavings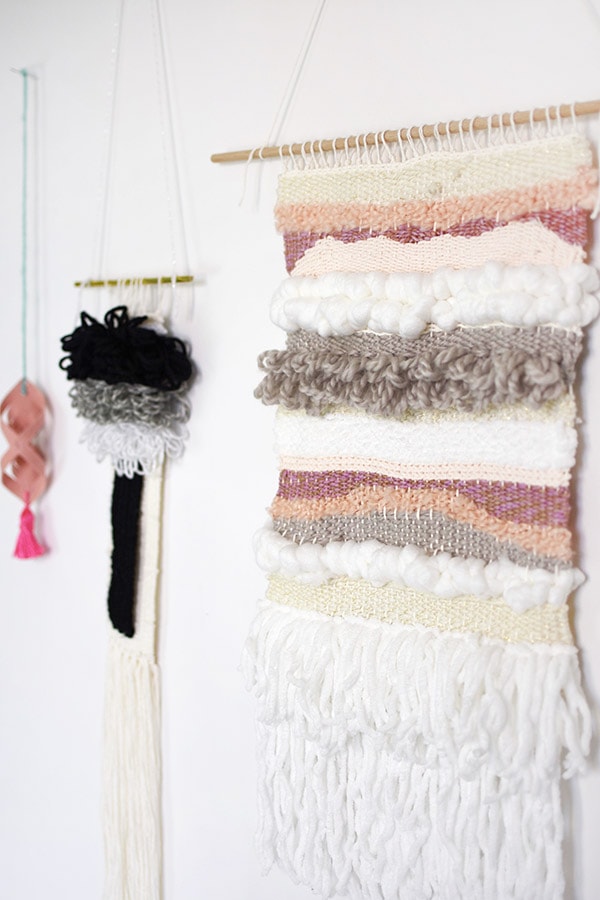 Learn how to make a mini wall weaving