How to create Easy Painted Luggage
INSIDE : Learn how to transform an old suitcase piece into an Easy DIY Hand Painted Luggage statement! A quick and easy colorful update will give your travels a whole new look.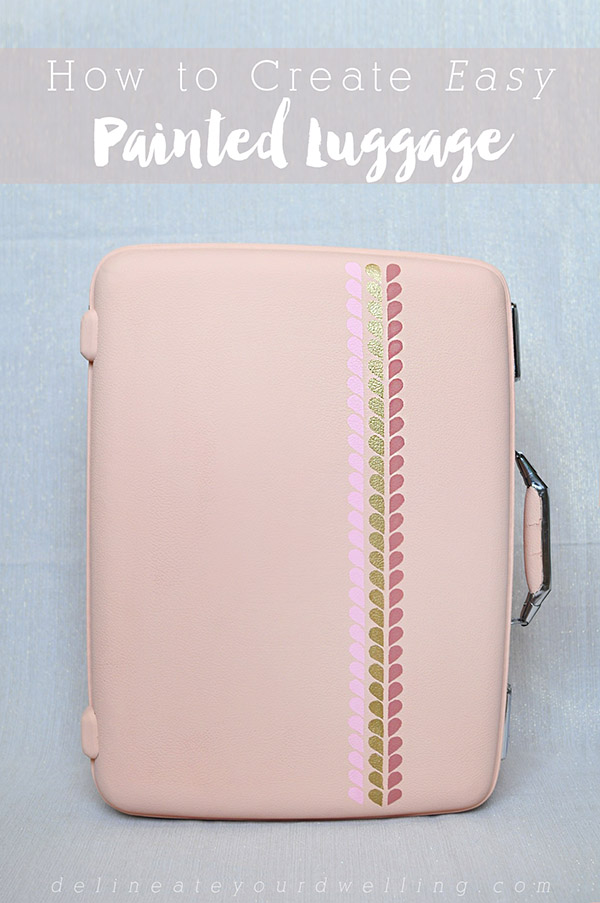 This post may contain affiliate links. You can see my full disclosure here.
This post has been updated since it's original publish date of April 2015.
Last summer, I went to a local thrift shop and bought two pieces of luggage for $1.50 each, such a great deal.
The first one I made into a Memory Box for my son and the other one has sat unloved and untouched all this time.
Looking for more thrifted fun?  Check out all my Thrifting tips here!
Today I am sharing How to create Easy hand Painted Luggage and completely update the look of a suitcase, briefcase or an old piece of luggage!
And now that I have done this project, I have a strong desire to start painting old suitcases – anyone want to join me?! It's such fun.
What supplies do I need to Paint Luggage?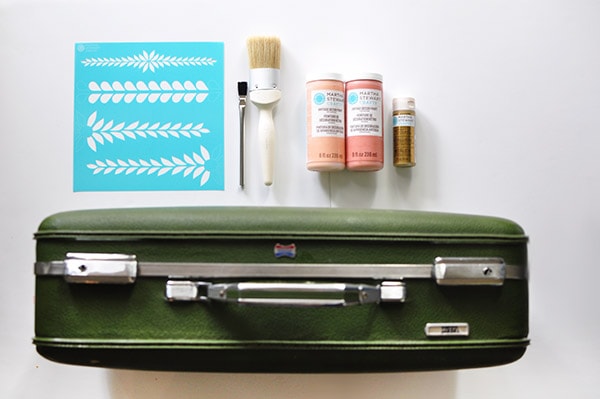 How to paint an old suitcase
Once you are ready to paint a suitcase the fun really begins.
I had never used Martha's Vintage Decor paints before and although I know it's "just paint" – I really fell in love with it. Everything Martha Stewart creates is a solid product and her paints are no different . I could not believe how thick and creamy the texture of the paint was.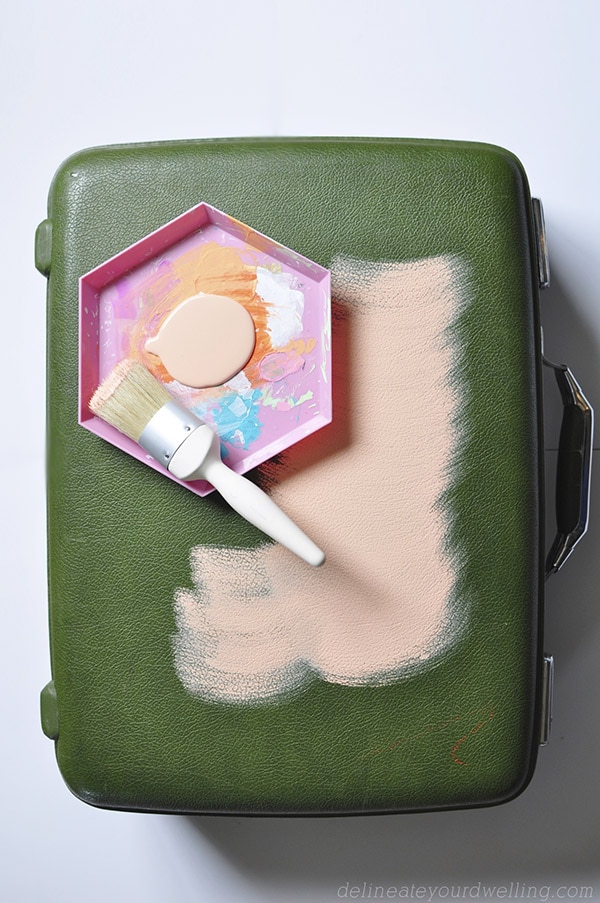 I was also surprised that covering the entire hard shell suitcase only took two coats of paint. Good product, Martha!
Also, her vintage decor brush was so much better to use for such a thick paint than a typical paint brush. The brush felt sturdy and solid while I used it.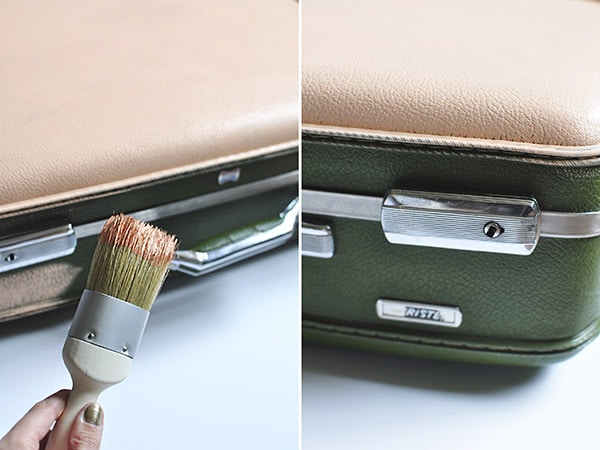 Looking for more creative Martha Stewart projects? Check out the 20+ crafts I've made using her amazing supplies!
I applied two coats of the Cantelope paint and allowed it to throughly dry.
How to stencil paint on a suitcase
Once dried, I taped on my stencil. I used simple washi tape to hold the stencil in place and it was perfect without being too sticky and removing any paint underneath it.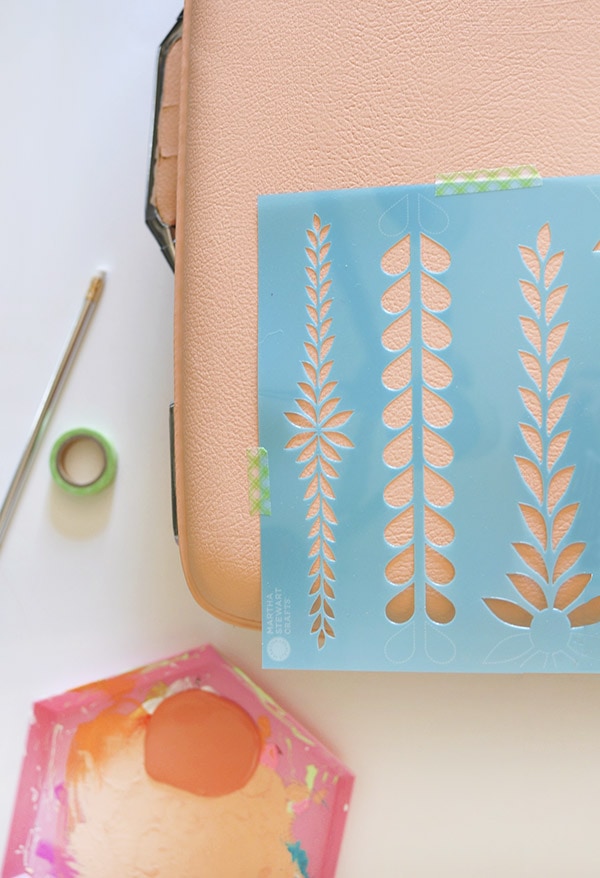 Painted Suitcase Ideas
Who ever said you have to use the entire stencil design – not me! I used just half of the petal stencil in different colors, terra cotta paint and then in a gold metallic.
I felt like it needed one more color, so then I added one last row in a bright pink acrylic paint.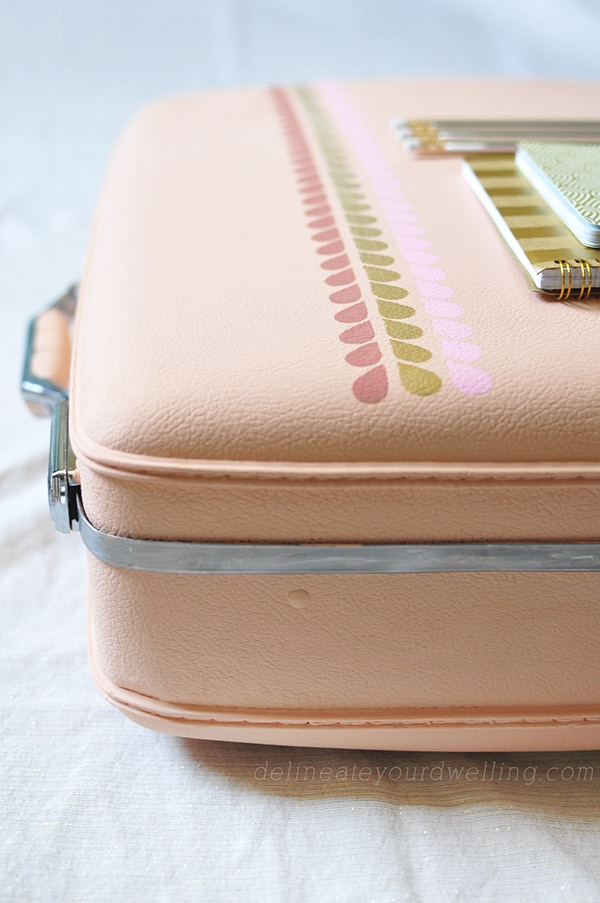 Vintage Painted Suitcase
This vintage painted suitcase is such fun now.
I love that this hard shell suitcase was only $1.50 and yet with a fresh coat of paint and some simple stenciled details, it now has a classic vintage luggage vibe!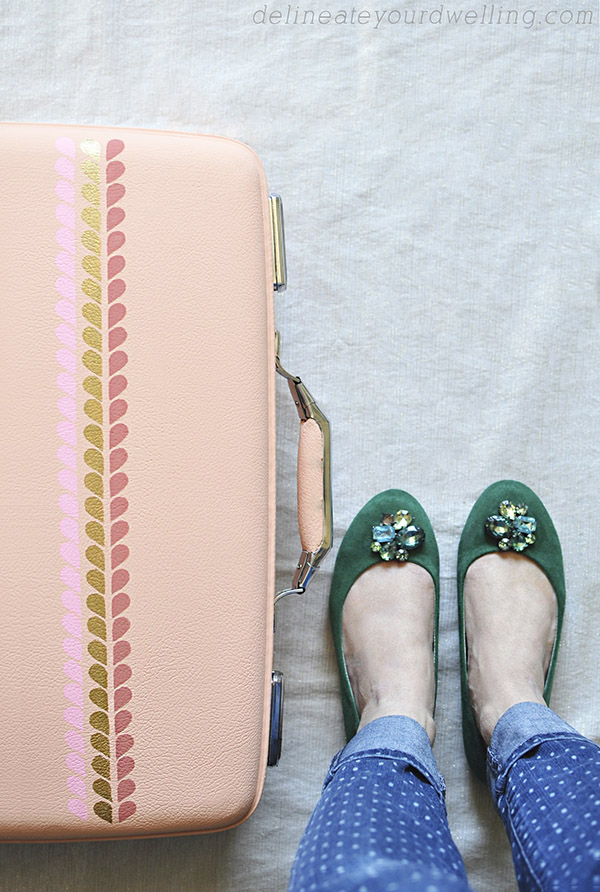 I keep going back and forth on whether I will actually use the luggage or if it will become a fun storage item. What would you use it for?
Update : It has been FOUR years and this luggage piece gets constant use from my kids. They play with it for dress-up, sit on it, use it as a table and much more. After four solid years of use and there is but maybe one single scratch where the paint has come up! I can hardly believe how well this paint has lasted.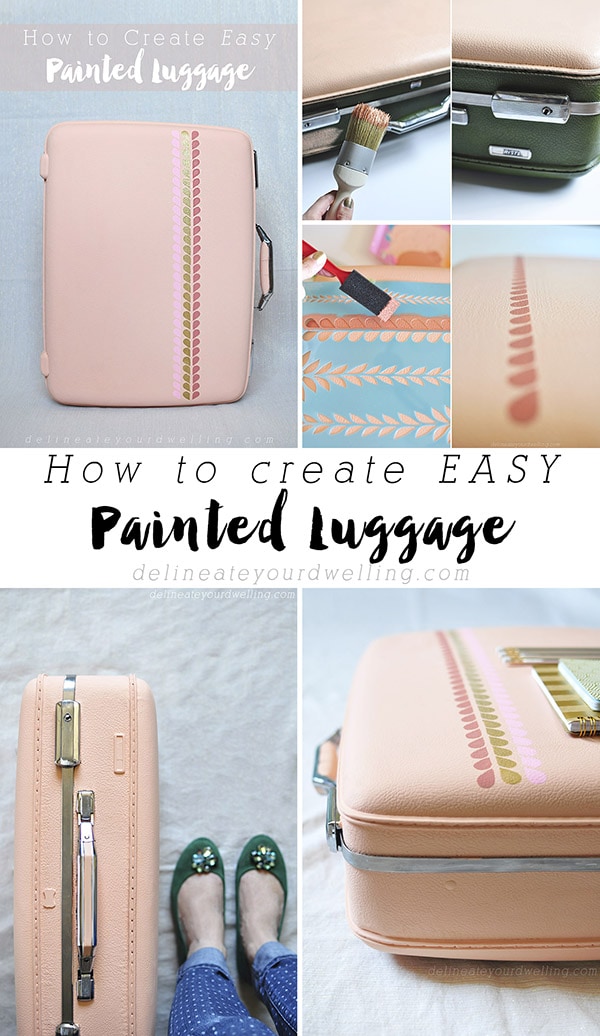 Are you interested in some of the other 12 Months of Martha projects I have done?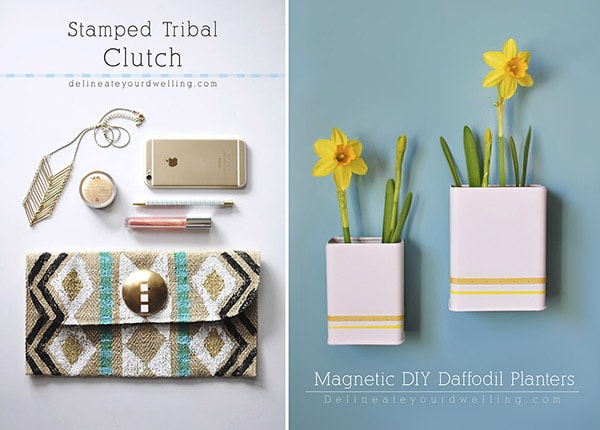 Stamped Tribal Clutch / Magnetic DIY Daffodil Planters
SaveSave