Today marks the FOURTH installment of my monthly series called Feature Friday! There are so many talented bloggers and creators out there that inspire me on a DAILY basis, so I have decided on the last Friday of each month to share my very favorites with you.
April 2015 . Feature Friday with Sarah M. Dorsey Designs
Month after month I keep asking AMAZING ladies if I can ask them a few simple questions and feature them in this series and each time I am shocked when they happily agree. I mean… Sarah! Sarah from Sarah M. Dorsey!! Friends, her talent blows me away. Her ability to create something that I would easily pay hundreds for, speaks volumes to her and her husband's quality and creative work. She is able to take a space and completely transform it into something from a dream. I am so honored and excited to share a few of my favorite projects of hers.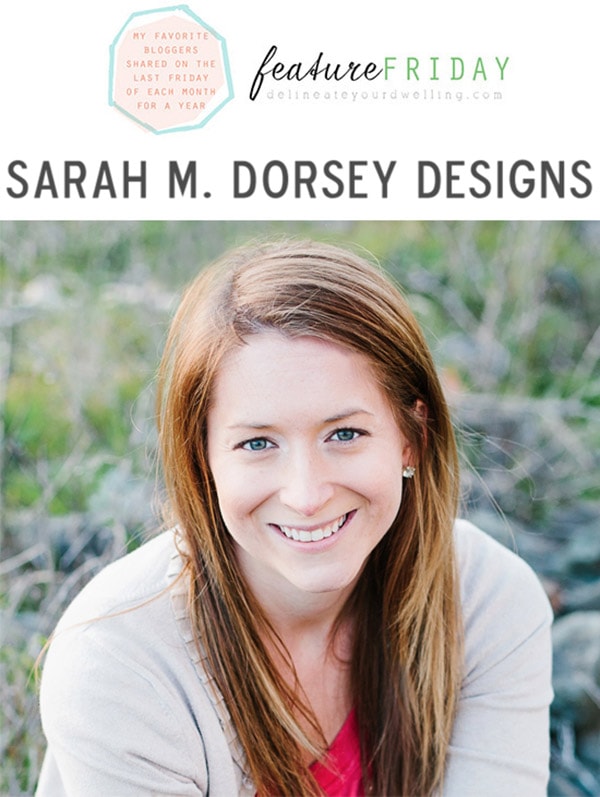 I asked Sarah eight simple questions.
(please pin from the original source)
1. Where did you grow up and where do you live now?
I spent elementary school in a suburb of Chicago then we moved to Maryland where I lived middle through high school. So glad that we made that moved because that's where I met my husband! We've moved around for my husband's job – Tennessee, California, Ohio, Tennessee again, and in a few months we'll be back to our hometown in Maryland!
2. How would you describe your personal aesthetic?
Clean, modern lines, with lots of white, pops of color and pattern and a touch of vintage quirk mixed in.
3. If you could move into a home decor store which would it be?

Home Goods because of selection and price. I also fall in love with just about everything at West Elm, so there too!
4. Do you have "go-to" colors? If so, what are they?
White, coral, blues, yellows.

Geometric Pencil Cup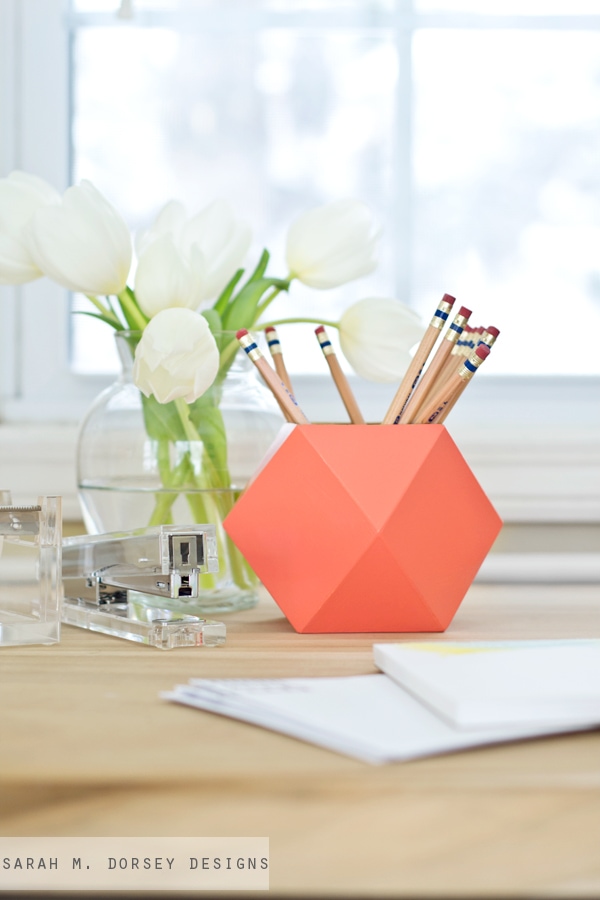 5. Do you always DIY or is buying sometimes better?
I mostly DIY because I love saving money and the challenge of making something look like the real thing. But, I definitely think that buying a few investment pieces is essential to keep a space from looking DIY. Items like sofas and rugs that get a lot of wear and tear (and more difficult to DIY!) are the perfect thing to spend a little extra money on. When we move into our home (end of April!), we'll be purchasing a few investment pieces that didn't make sense while we were renting.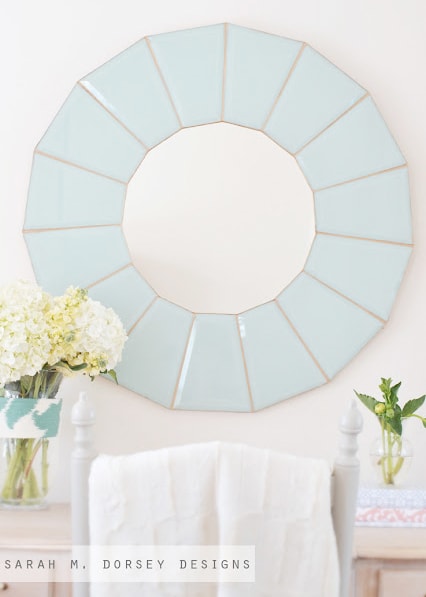 6.
What is one of your favorite projects? Please share a little bit about it.

Our
Serena & Lily inspired mirror
created from mat board. David spent a lot of time figuring out the tricky angles and ended up exactly how I planned. I love the final look!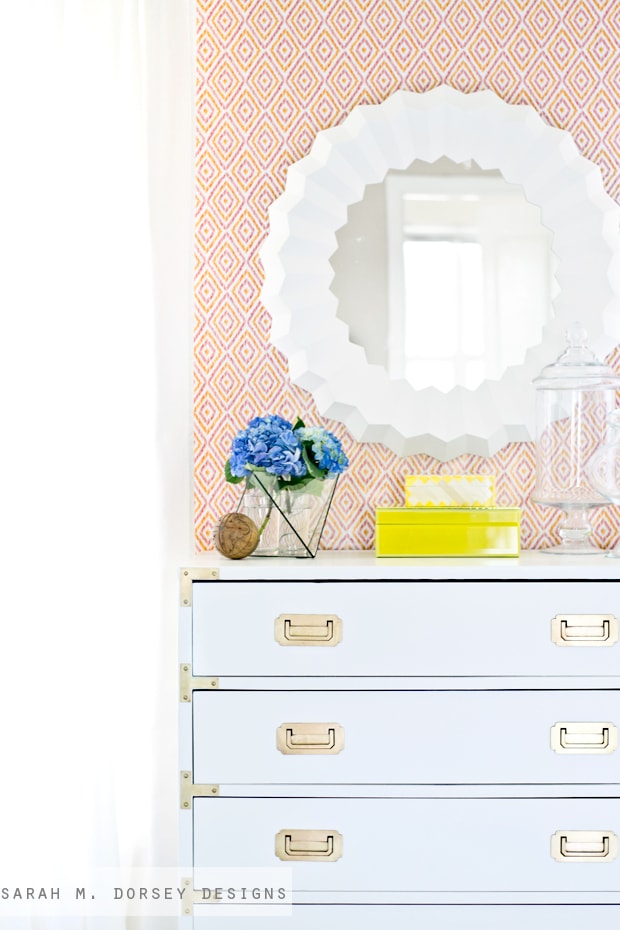 7. Which is your favorite social media platform and why?
Definitely Instagram – I love that it focuses on images verse text! It's also a great way to keep up with other blogs to see what is new!
8. Is blogging your profession or just a hobby?
It's turned into a profession. Since we were on track to move every few years (for my husband's job), it gave me something that I could easily take with me wherever I went. At first, I wasn't sure what would come of it, but it's been an amazing way to connect with other bloggers and
members of the Interior Design community.
Interested in seeing all of the 2015 Friday Features? Check them out
here
!