Pssst, pssst.  Mother's Day is coming up!  I double checked with Siri just to be sure and it's May 10th.  I should probably know this, since I'm a mother of two but I always forget.
I've added a few new Mother's Day prints to my Etsy shop for a SPECIAL low price of $three dollars.
This geometric diamond "You Never Stop Needing Your Mom" print comes in shades of oranges, blues and greens.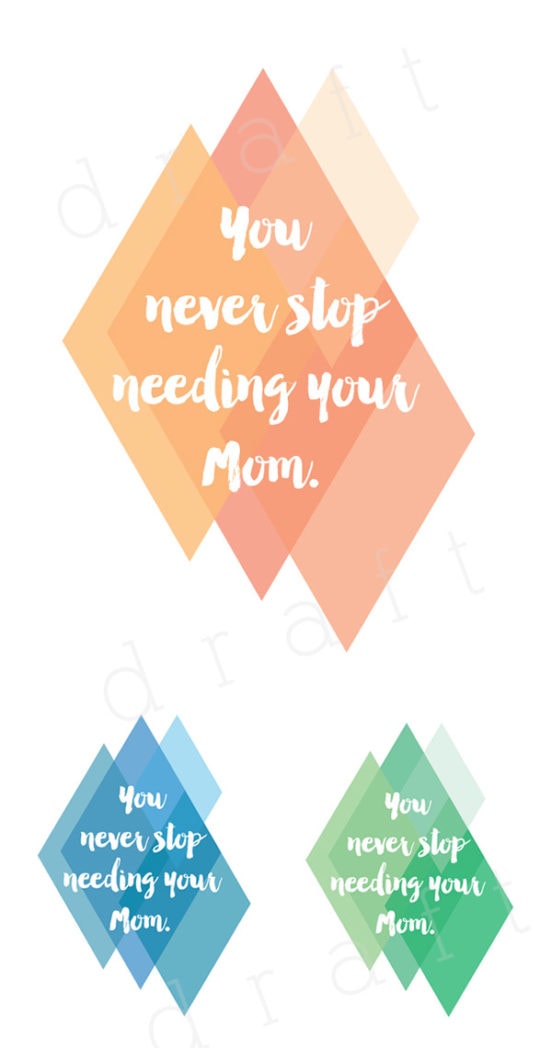 Last year, I designed this fun "You are my Favorite Mama" printable.  If purchased, the year will be updated.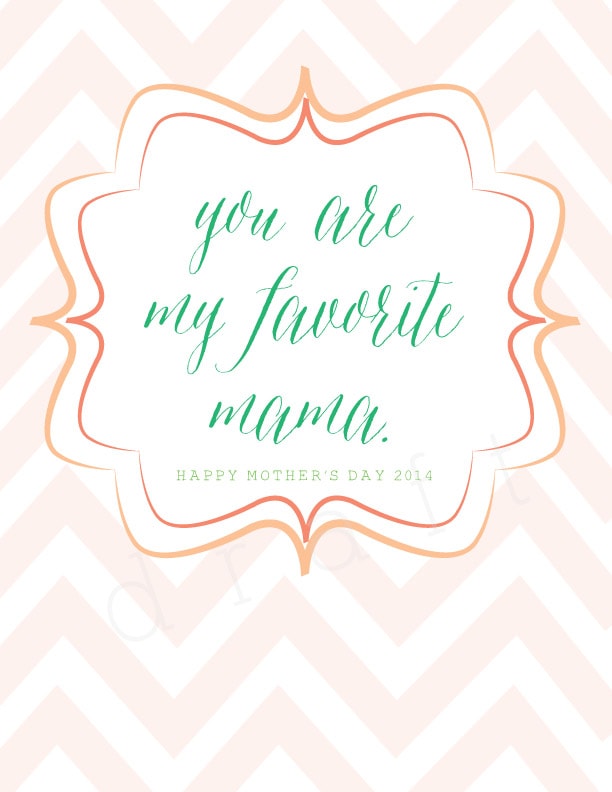 After your purchase, I'll send you a high resolution digital PDF file, to be printed from your most convenient location.
And be sure to sign up for my DYD Free graphic printable group for more fun like this.