How to Plan out a Room Refresh
INSIDE : Learn my FOUR simple tips for on how to plan a room refresh. It helps to keep your space on budget, have a direction for colors and patterns all the while still looking great!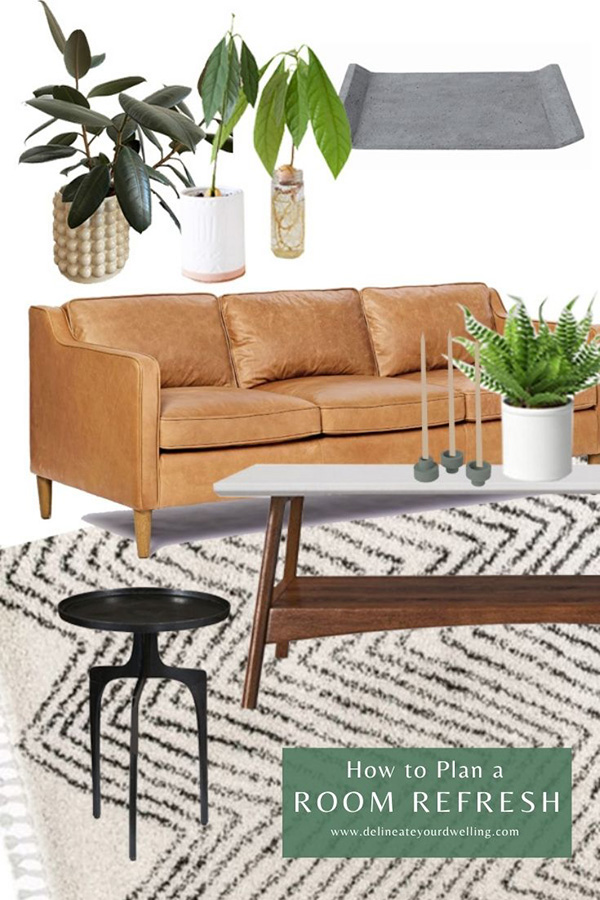 I partnered with All Modern for this post, however all opinions are mine. This post may contain affiliate links. See my full disclosure.
Creating a relaxed and comfortable home definitely takes time and patience. There are a handful of tips I always do when starting to plan out a refresh, update or renovation for a room in my home. Starting your new project having a plan doesn't mean, you can't change course or make a pivot – but it helps give you guidelines and a direction to stay within.
1. Make a List of Needs
One thing I have found so helpful when creating a plan for my interior spaces, is making a list of needs for the room. Is it a high use room? Will you need to accommodate occasional visitors coming to stay and use the space? Does the room need to have kid proof furniture and decor? Are you looking to gain more kitchen counter space?
Whichever room in your home you are tackling, there should be a handful of needs, wants and use type questions that you answer. This is the basis of your plan.
2. Figure out your Budget for new items
Another key element of creating a plan for your room is deciding on your budget for new items. Do you only have $500 to work with or have you saved up $5,000 for a huge room renovation?
This will greatly impact what type of items you buy and what stores you choose to buy them from.
3. Decide on any DIYs you may create
Next, based on your budget you may realize that DIYing some of the art or painting of walls will help reduce the cost. This may give you more flexibility to use that money on other upgrades or buying that high end special piece.
4. Create a Vision Board
And lastly, once you have all those items taken care of, it's time to make a vision board to help you stay on track. This can be done as easily as creating a new board on Pinterest or cutting out magazine clippings to help you pick the colors you are most drawn to for a space.
I am so thrilled to be part of All Modern's on-going blogger campaign series. They have such wonderful furniture, rugs and home decor style which fits so perfectly with my aesthetic. Plus, it's so easy to find great pieces that match all my criteria of new, budget friendly and aesthetic.
Recent All Modern room projects :
Homemade Holiday Memories, Dining Room
Creating a Dual Office+ Guest Room, Office + Guest Room
Minimalist Living Room with Plants, Living Room
– Minimalist Modern Living Room
I am so excited to share the room updates for our Minimalist Modern Living Room! I believe a whole room can get a new look with just a few items. I recieved our old coffee table from my mother-in law and although we've used it for almost 14 years now, I am ready to have a coffee table that works for our family and our style. I'm so excited to get everything setup in our space!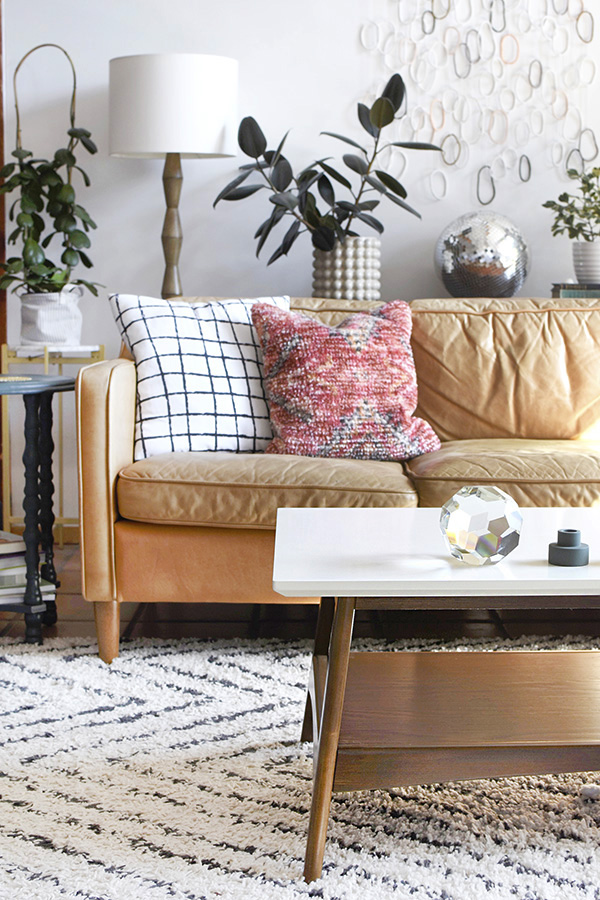 Keep the minimalist inspiration going with AllModern for: Minimal Modern Furniture, Minimalist Sofas, Minimal TV Stands, Minimalist Rugs, Minimalist Floor Lamps, Minimalist Table Lamps, Minimalist Chairs, and Effortless Minimalist Living Room Ideas
-Mid-Century Modern Guest Bedroom and Office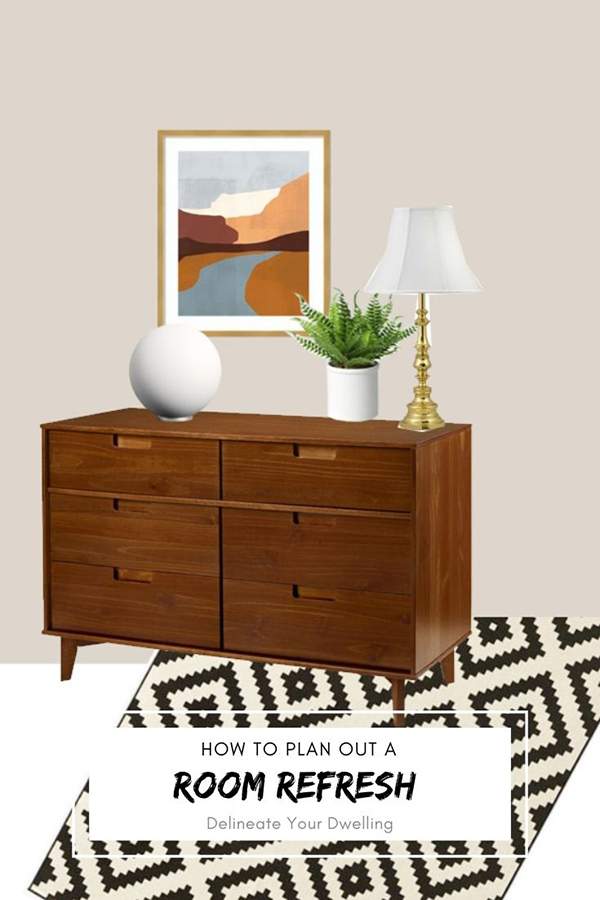 Check out my fun Office + Guest room update plans. I am so fortunate to have a room in our home that I can use for my office, however when we have company come to visit, I'm often shuffling the room around, trying to make it more usable for guests.
Check out my vision board for the new pieces I am excited to be bringing into the room, so it will function well as an office space and a bedroom! And check out how the room turned out in my Creating a duel Office + Guest Bedroom post.
Keep the inspiration going with AllModern for: Mid-Century Modern Bedroom Furniture, Mid-Century
Modern Chairs, Mid-Century Modern Nightstands, Mid-Century Modern Beds, and Duvet Covers.
-Homemade Holiday Memories in the Dining Room
It was time to give our Dining Room a light update. Since our family had been spending all day, every day in our home since the pandemic started our dining room had become a highly used space. We made a ton of memories in there from doing distance learning to creating homemade holiday ornaments. Check out how the room got a new vibe!