INSIDE : Learn how to slow down by making homemade Holiday Memories with your family or friends by creating paper ornaments around the table.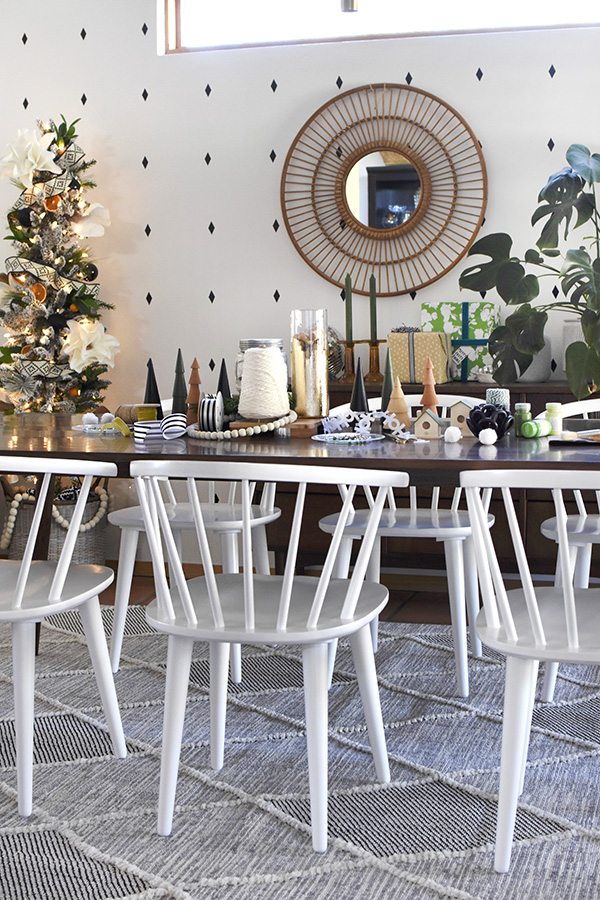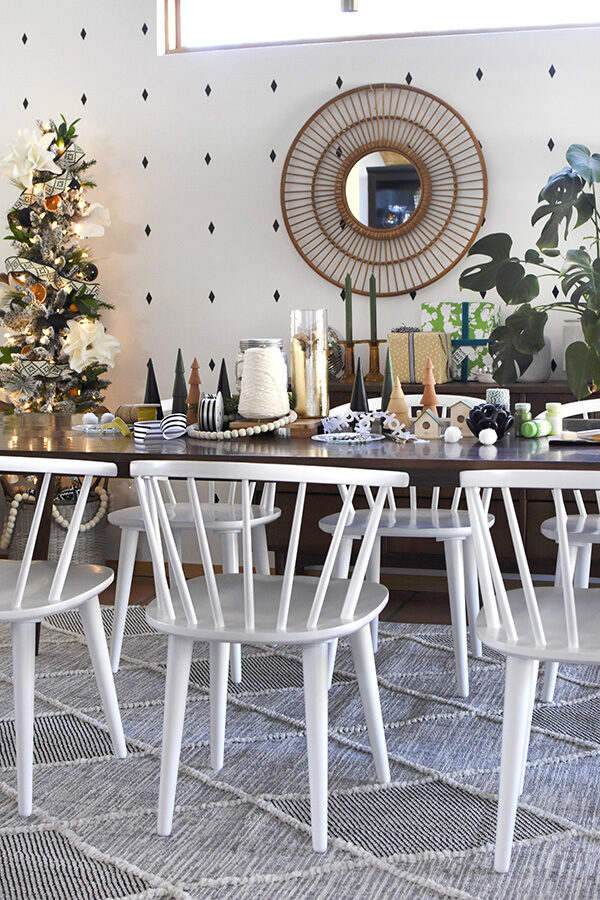 This post may contain affiliate links. See my full disclosure.
I partnered with All Modern for this sponsored post. All opinions are mine.
Slowing Down:
As the holidays approach, I am always very conscience of the need for not only myself to slow down, but also my family. It's so easy to get caught up in the hustle bustle of the season that we can get burn out before Christmas even arrives.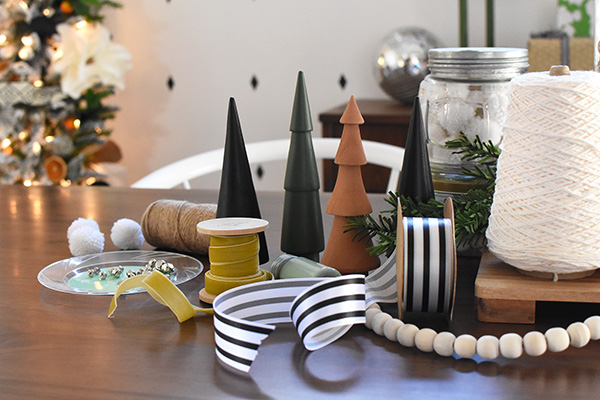 I think one of the things we can do to intentionally have a slower mindset is to stop and focus on the important things like family and friends. And one of the easiest ways to make memories with and for them is around the table.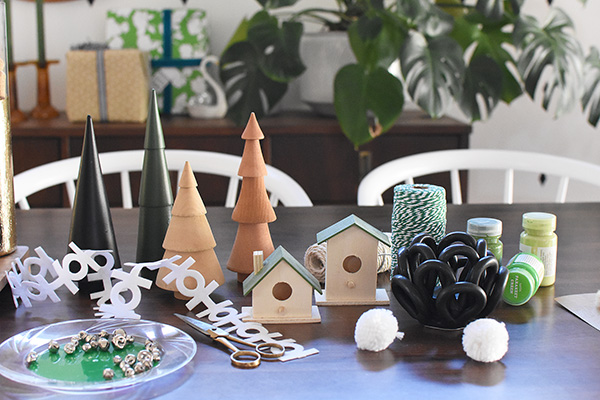 Creating a cozy and inviting space to gather around your table is the first step to making those memories. I love our new Ginny Solid Wood white dining room chairs and Macalla Geometric Gray + Black rug.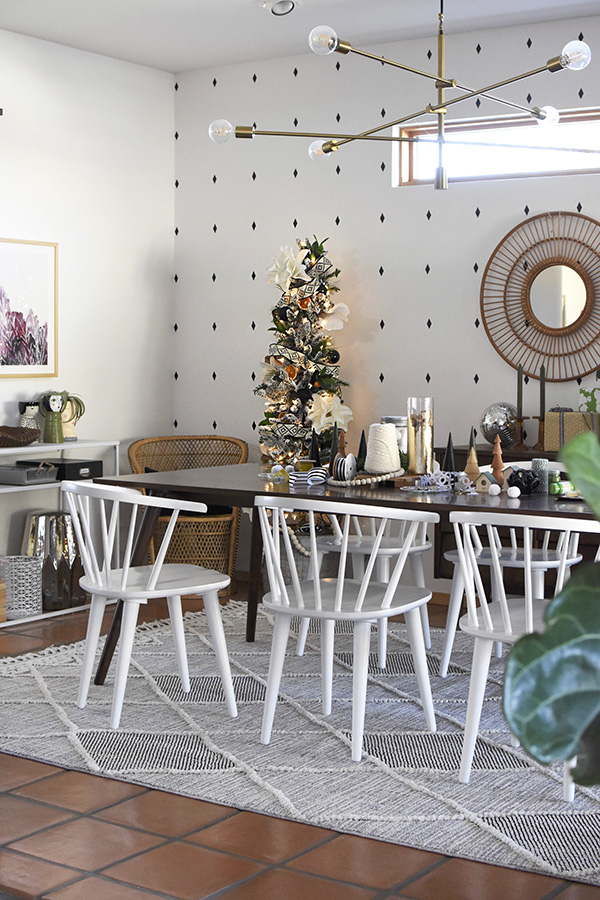 I love how soft underfoot the Macalla Geometric rug is and the pattern and texture it brings to our dining room is perfection. I really love that it has a neutral feel, but is anything but dull.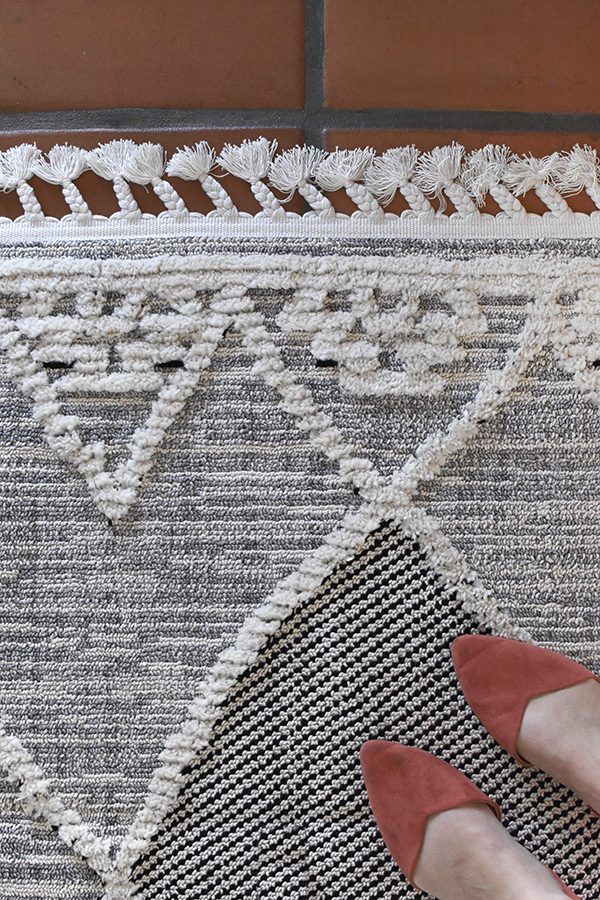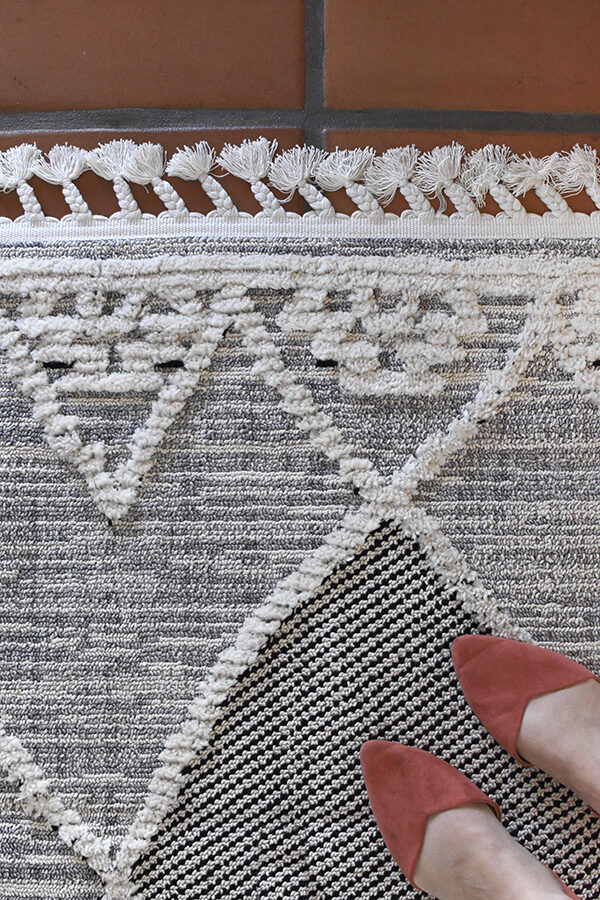 Making homemade ornaments out of paper :
Now that your space is feeling cozy and comfy, it's time to get out all your holiday making supplies! We used brown craft paper, black paint and paint markers. And it's always good to have mini jingle bells, pom poms and loads of ribbons on hand.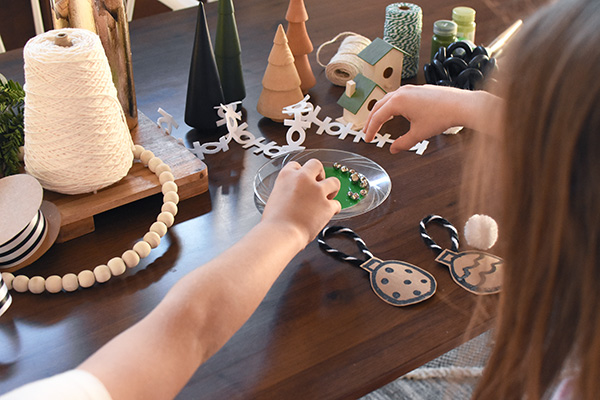 Homemade Holiday Memories
Handmade ornaments don't even need to be fancy to be heartfelt and fun to make. We simply took brown craft paper and drew triangles for trees and circles for Christmas ornaments.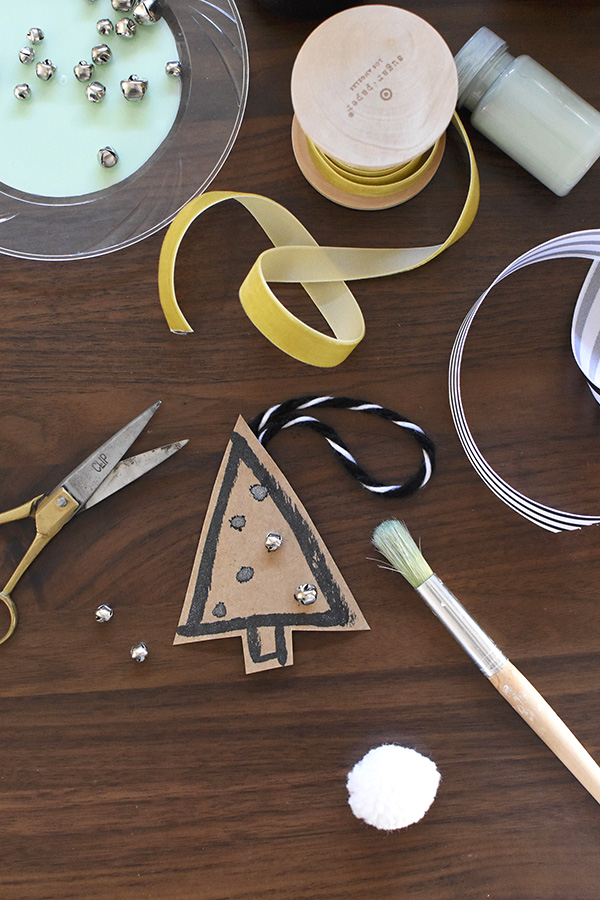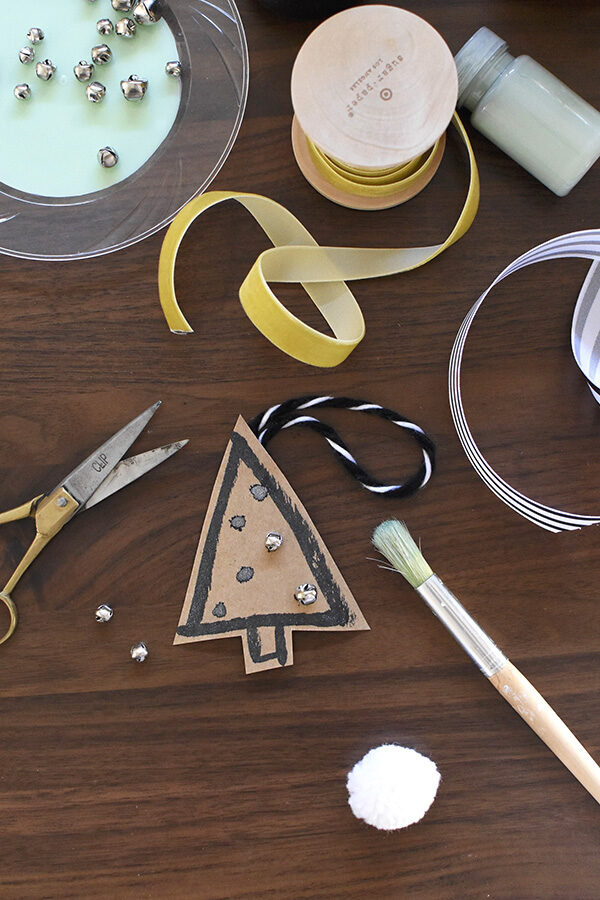 When times are different this would be fun activities to invite a little group of friends over for. Slowing down with creating while ornament memory making!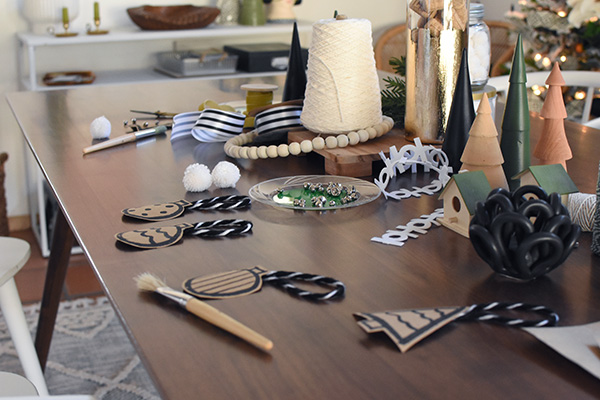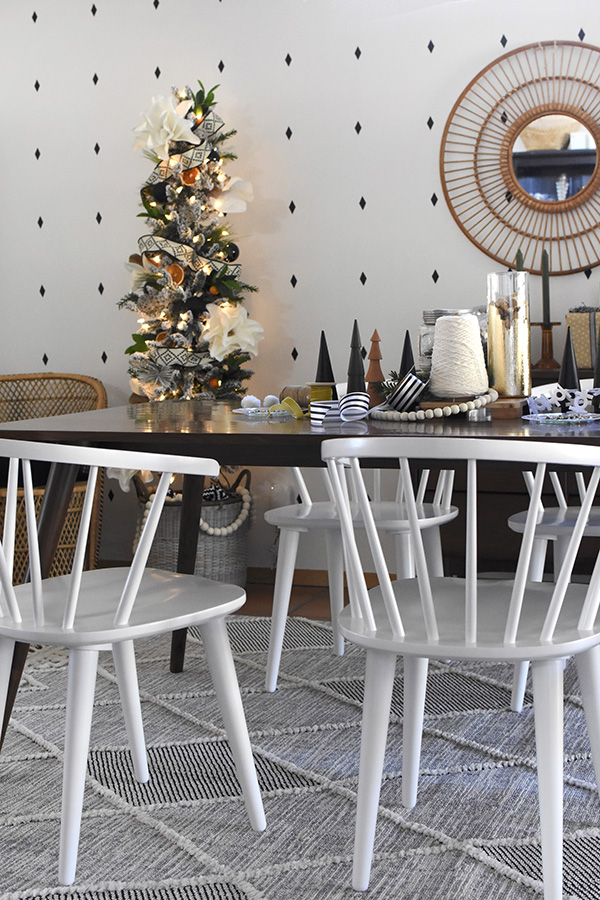 Homemade Christmas Ornaments for kids :
My kids had such fun adding pom poms and jingle bells to their ornaments. And afterward we all hung them on our tree until we find a time to take them over to some friend's home.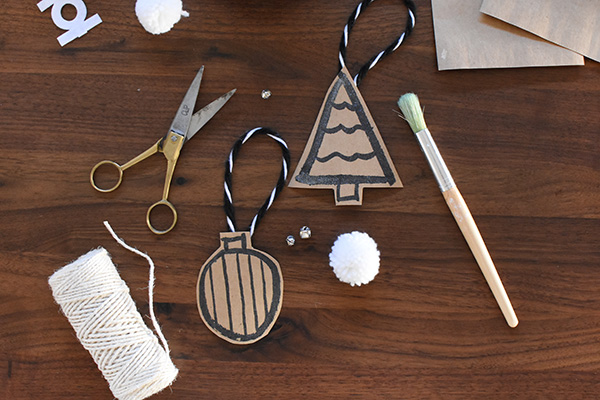 Other fun ornament ideas for kids and parents to make together are:
Stained Glass Windows using tissue paper
Shrinky Dink ornaments
Paper Chains
Paper Snowflakes
Gluing Wooden Spools on each other and making snowmen
Pipecleaner Candy Canes
Popsickle Stick Trees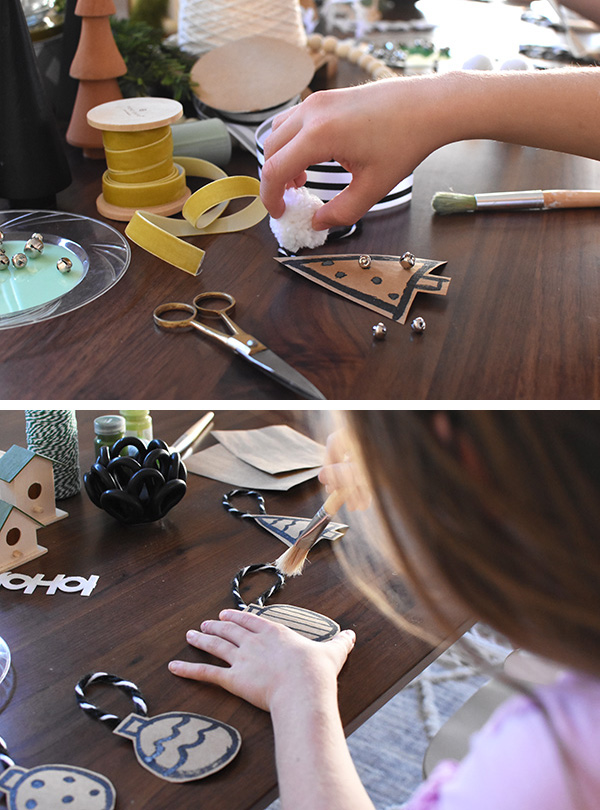 And if you are looking for more ways to slow down this Holiday Season check out this blog post.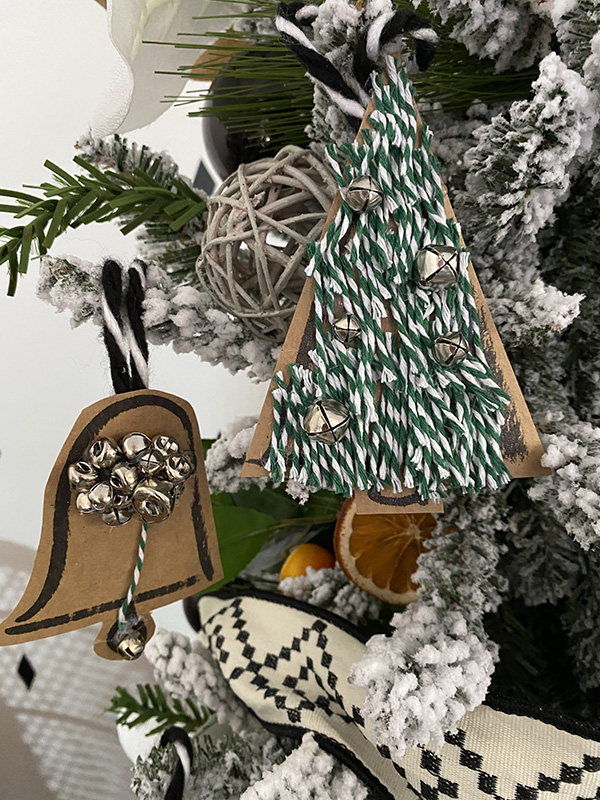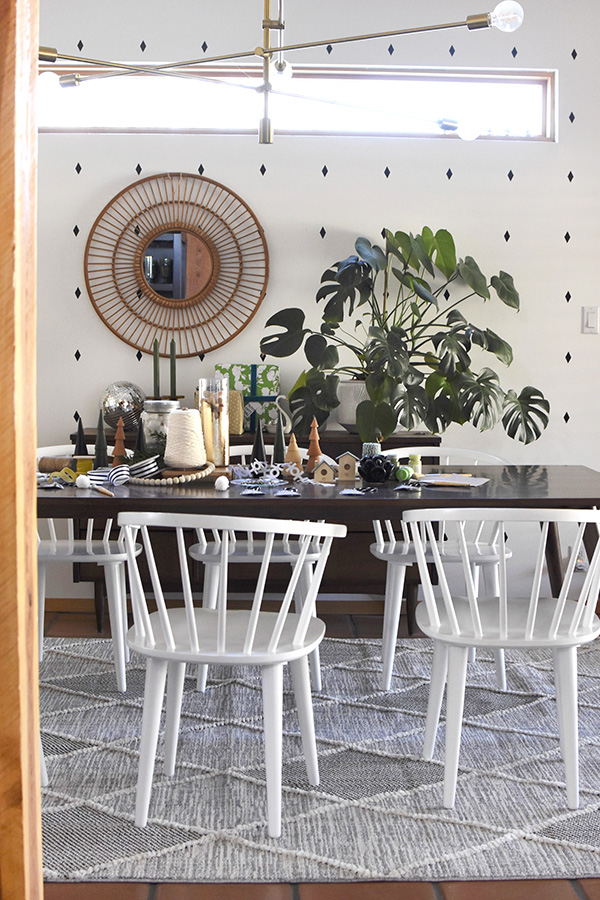 Shop my Holiday Dining Room :

And check out all of my other All Modern room update posts here on How to Plan out a Room Refresh.
Thank you to All Modern for providing product for this post. And thank for supporting brands that help my business run.
You can read more in depth about my Interior Paint colors here.