INSIDE : Fun to make, delicious to eat – be sure to check out these 10+ Mouthwatering Fresh Salsa Recipes! Perfect for a summer treat or great to bring over to a party.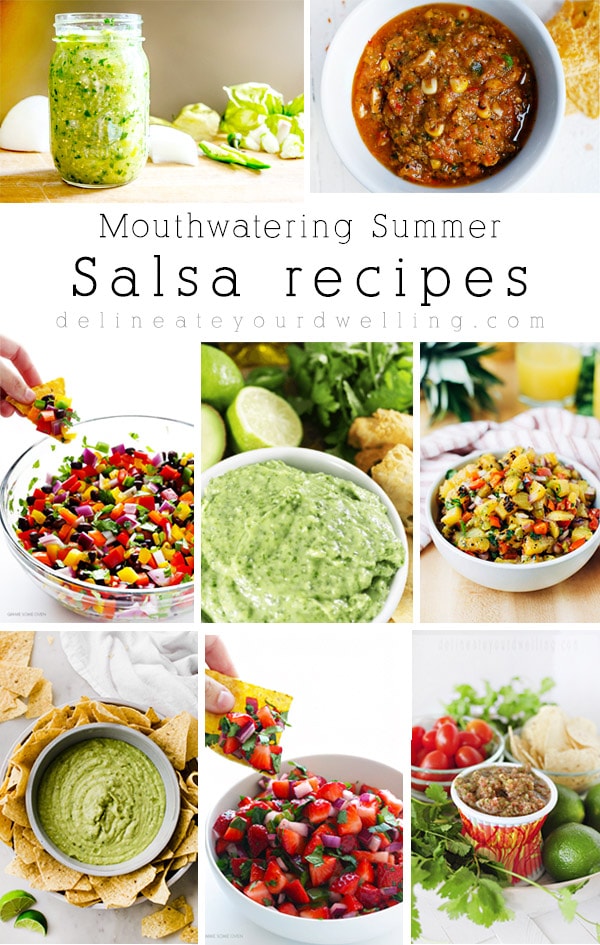 This post may contain affiliate links. See full disclosure here.
Chips and salsa (also guacamole) are without question part of my happy place. They are the life blood of many afternoon and happy hour snacks! Salsa is the perfect mix of fresh ingredients, sometimes with a little spicy or a delicious flavor twisted in. I love how the variations to your salsa recipe can literally be endless. To inspire you just a little bit more, today I am sharing 10+ Best Summer Salsa Recipes and I could not be more excited about it.
Each summer I take on a food related topic and try once a week to make a variation of it. Last year I did a ton of different types of lemonades (watermelon and frozen lime freeze were my favorites). I can't wait to start making some of these amazing salsa recipes this summer!!
How do you make the best summer homemade salsa?
Each salsa recipe varies a little from the next. However, often times making homemade salsa is as simple as buying fresh ingredients and mixing them all together – how easy is that! I love using a mini food processor like this Cuisinart DLC 4 cup processor for making quick and simple salsa recipes without having to lug out tons of kitchen gadgets.
If you love these delicious looking salsa recipes as much as I do… be sure to click over and pin from the original source! Thanks.
Strawberry Salsa
This recipe sounds so light and refreshing for spring or summer time.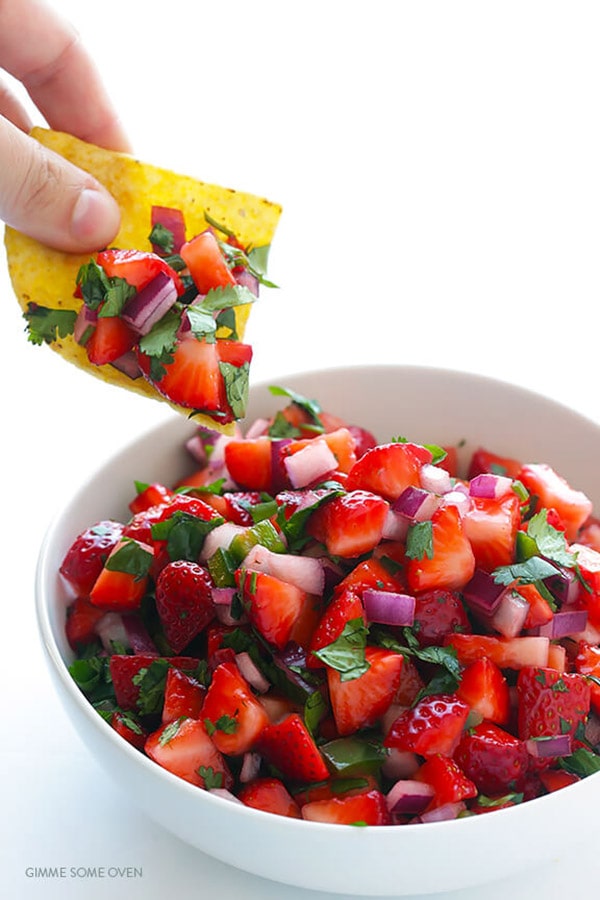 Avocado Salsa
You had me at avocado!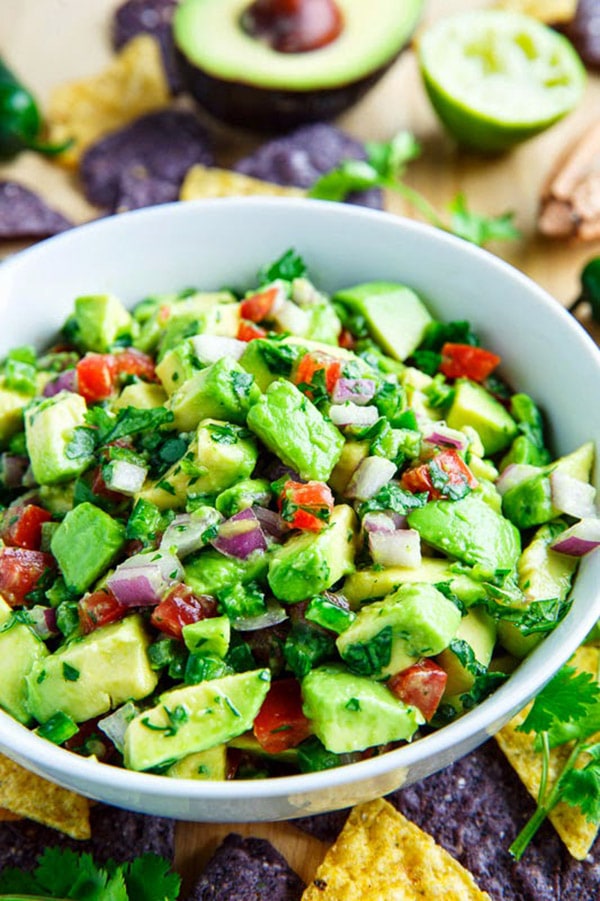 Rainbow Salsa
I love mixing in beans and corn into my summer salsa recipes.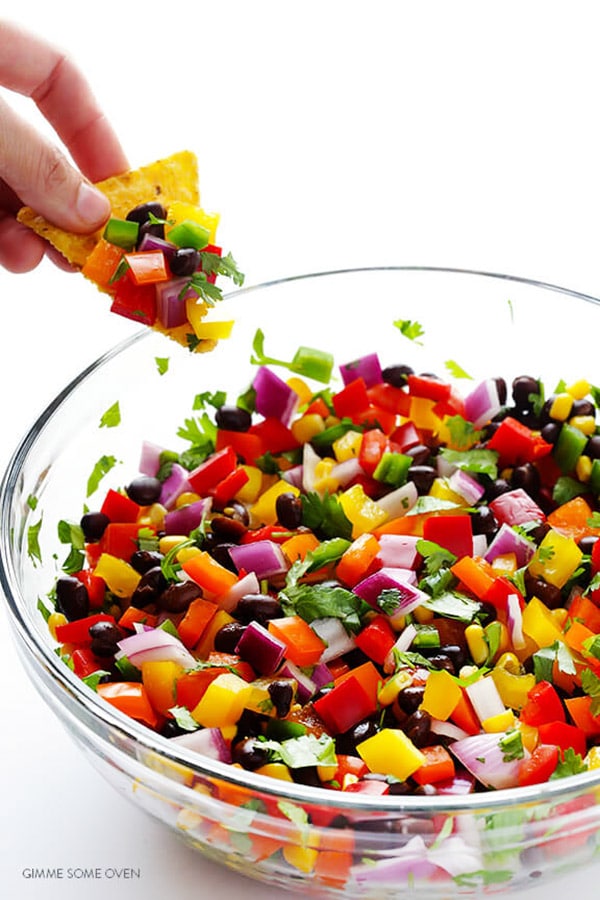 Pineapple Salsa
The perfect fruit salsa!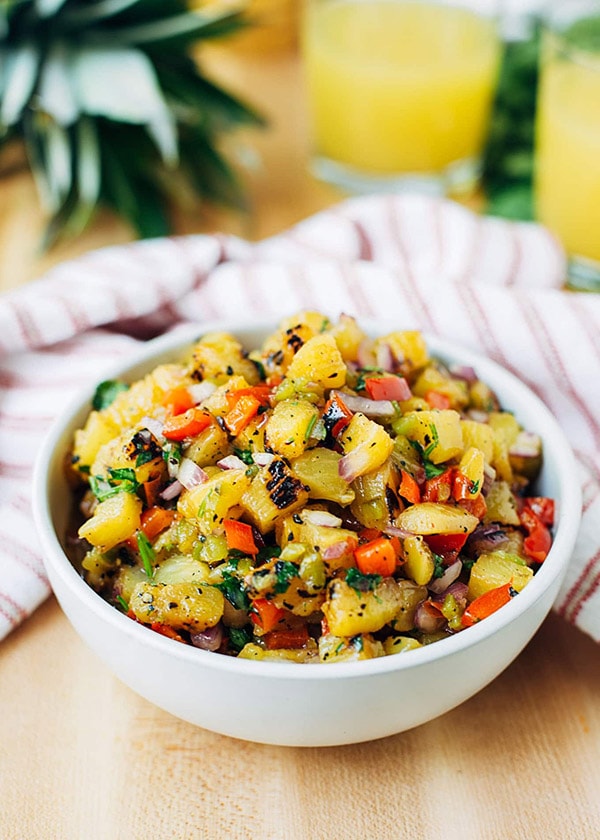 Traditional Fresh Salsa
This is my recipe and definitely a family favorite.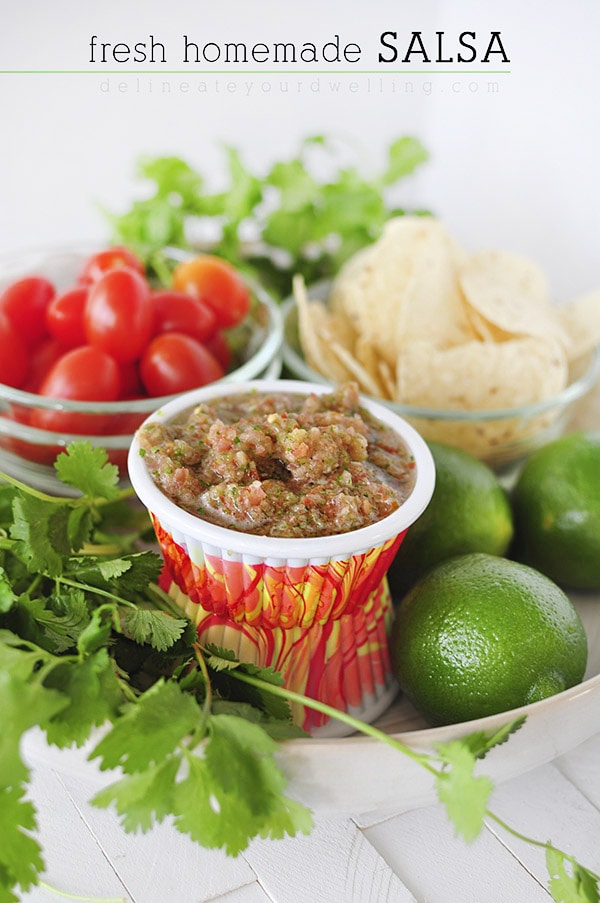 Avocado Tomatillo Salsa
My friend introduced me to this recipe, I think it's one of the best salsa recipes.
And now my family thinks everything by Rick Bayless is amazing.
Creamy Guacamole Salsa
I want to try this one pronto!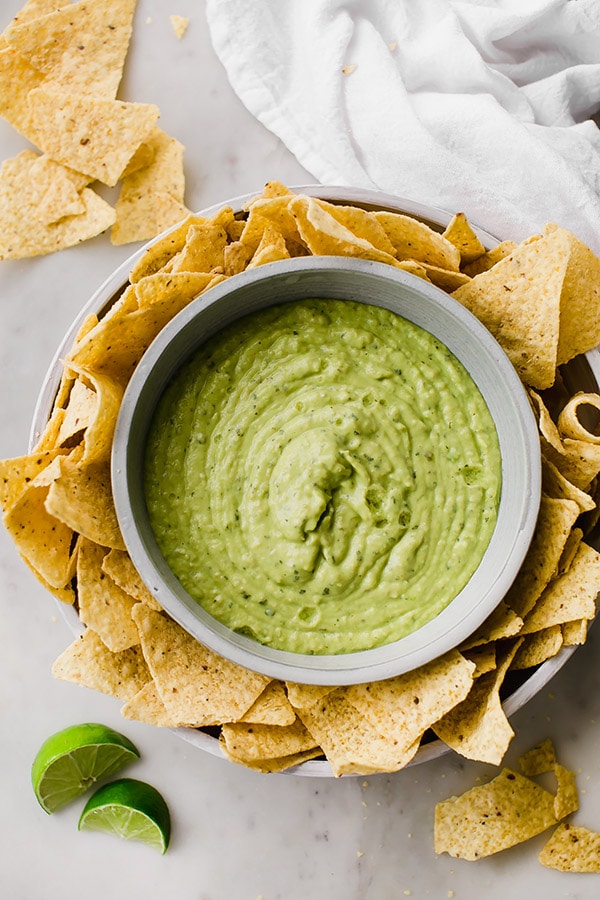 Sweet Roasted Cherry Tomato Salsa
My mouth waters just looking at this one.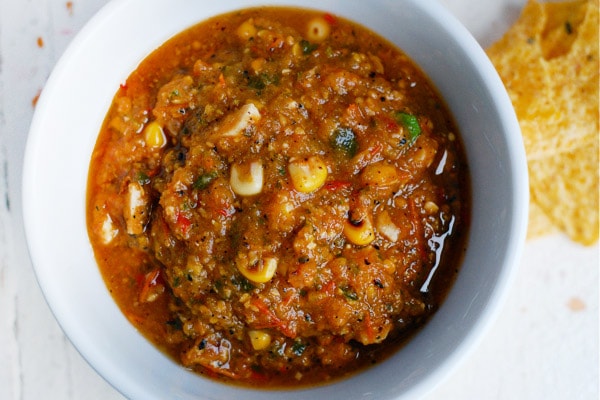 Tomatillo-Serrano Salsa
I really love the flavor that tomatillos give recipes!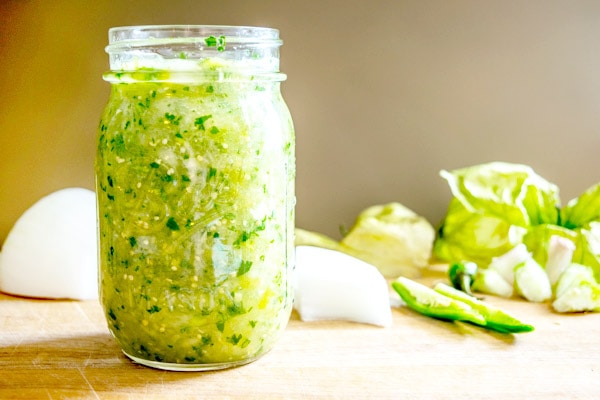 Avocado Bomb Salsa
Yes please to this.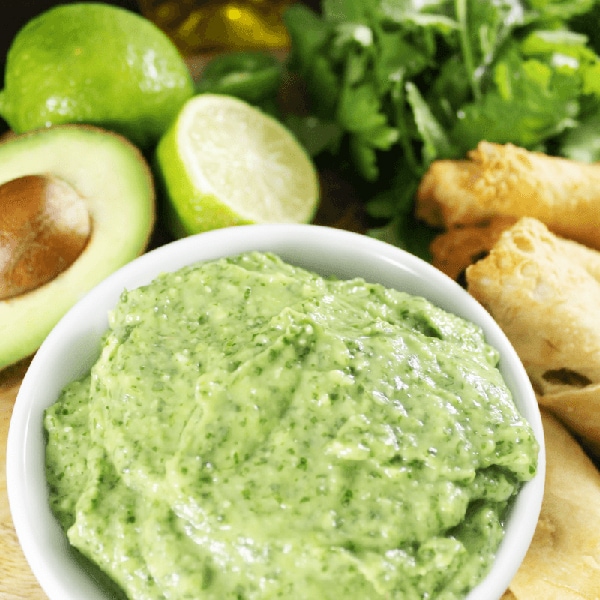 Looking for more amazing food recipes? You might be interested in some of these, then!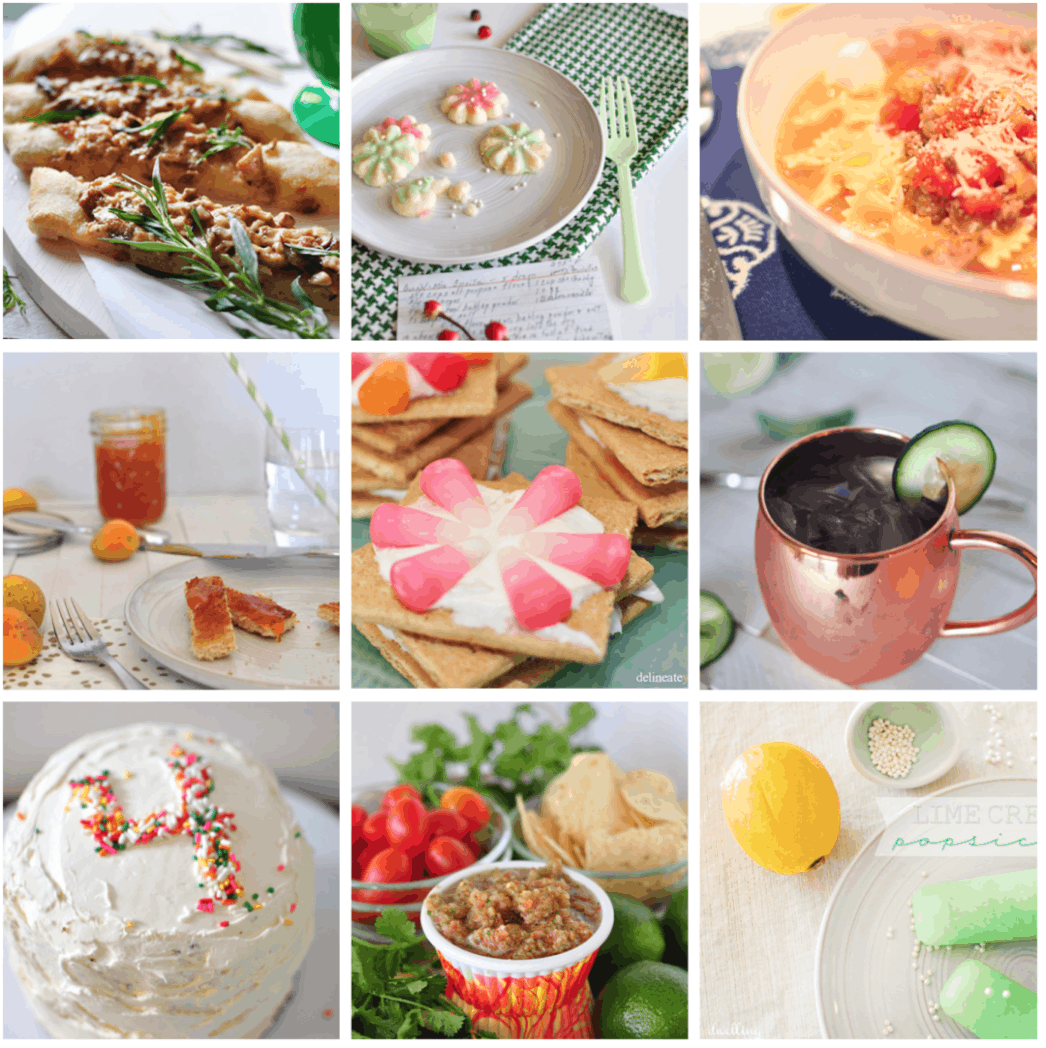 SaveSave
SaveSave
SaveSave
SaveSave