Chips and salsa are literally part of my happy place.  They are the life blood of many afternoon and happy hour snacks!  Salsa is the perfect mix of fresh ingredients with a little flavor twisted in.  Today I am sharing 10 Mouthwatering Summer Salsa Recipes and I couldn't be more excited about it.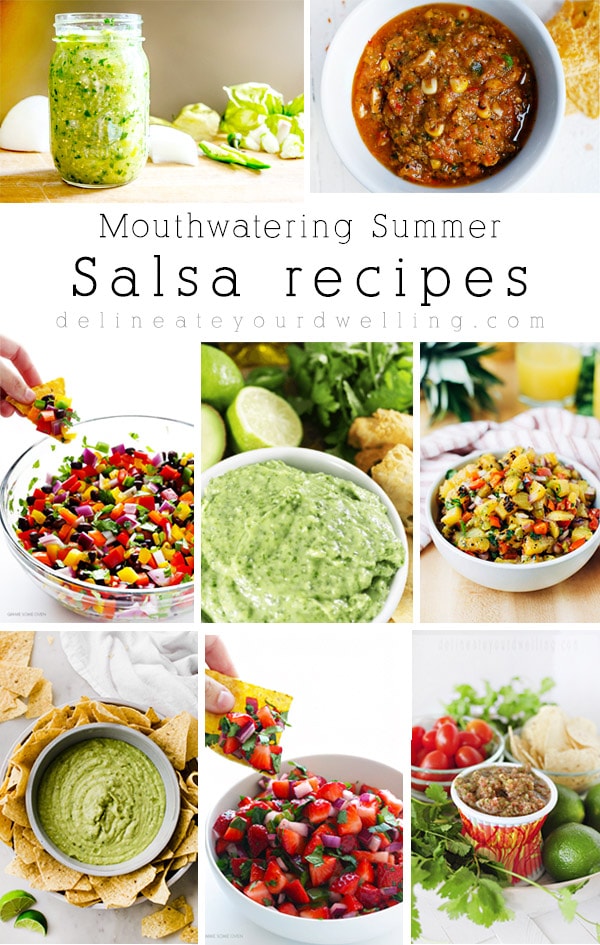 Each summer I take on a food related topic and try once a week to make a variation of it.  Last year I did a ton of different types of lemonades (watermelon and frozen lime freeze were my favorites).  I can't wait to start making some of these amazing salsa recipes this summer!!
If you love these delicious looking salsa recipes as much as I do… be sure to click over and pin from the original source!  Thanks.
Strawberry Salsa
This sounds so light and refreshing.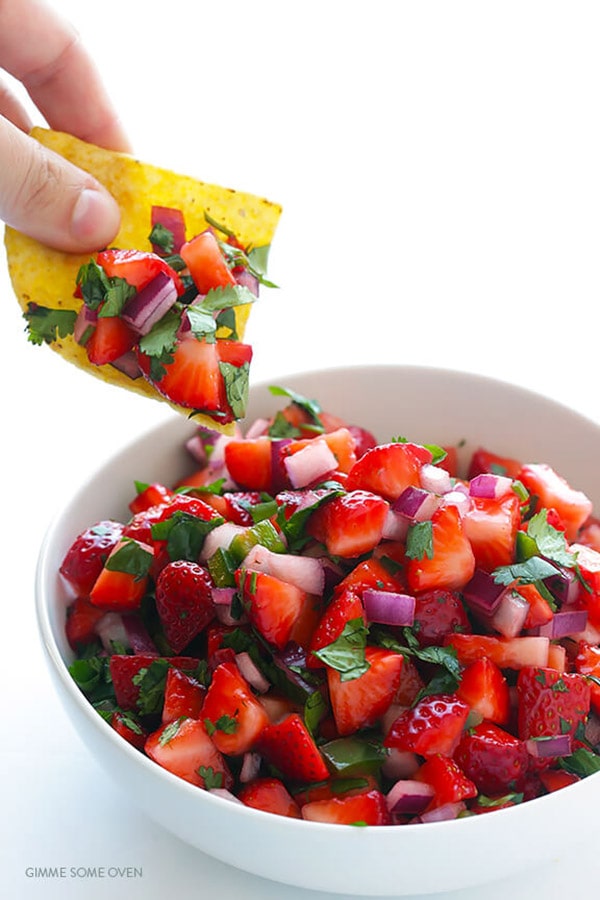 Avocado Salsa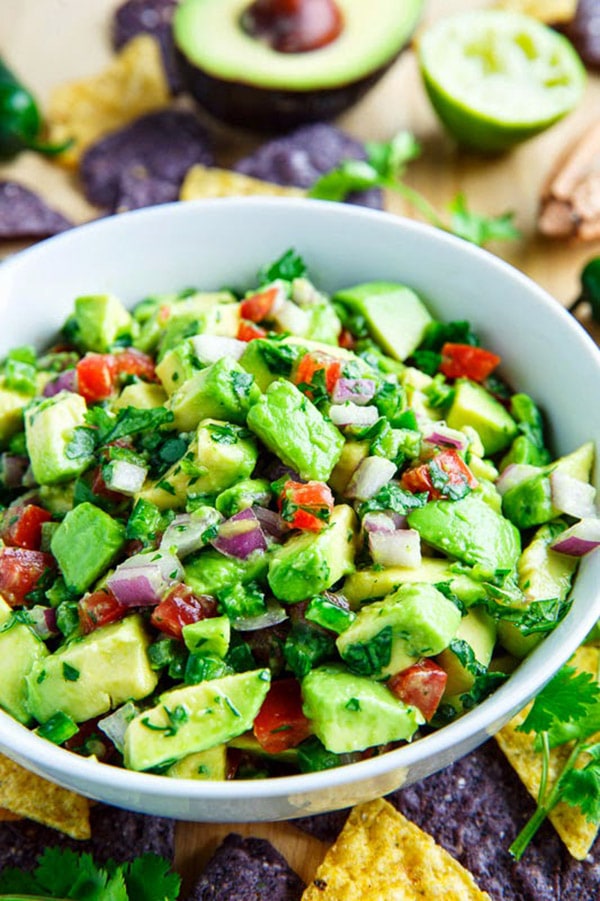 Rainbow Salsa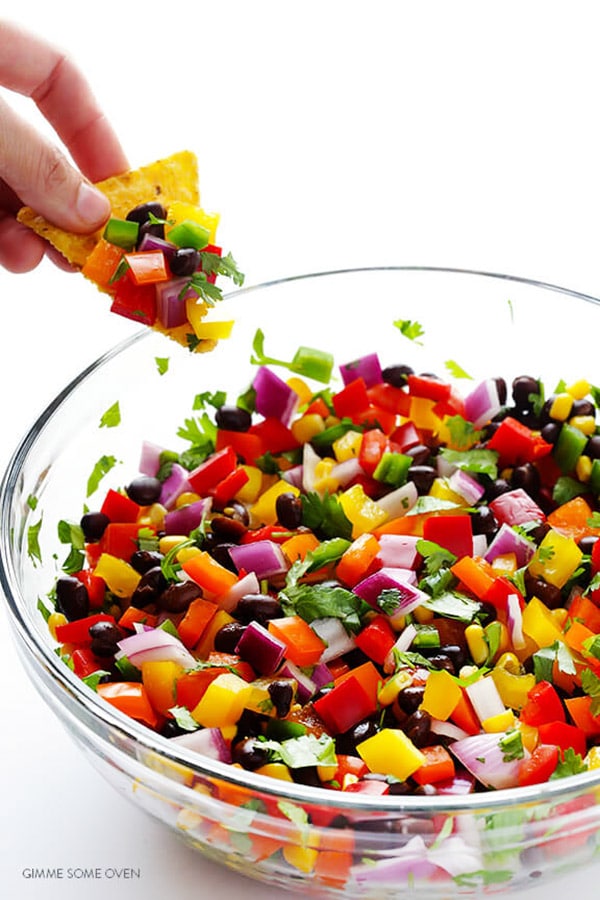 Pineapple Salsa
The perfect fruit salsa!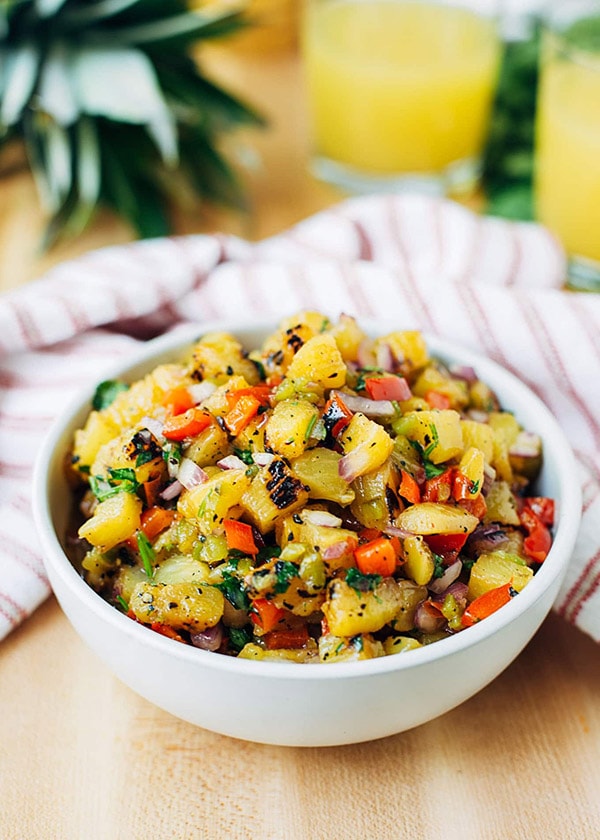 Traditional Fresh Salsa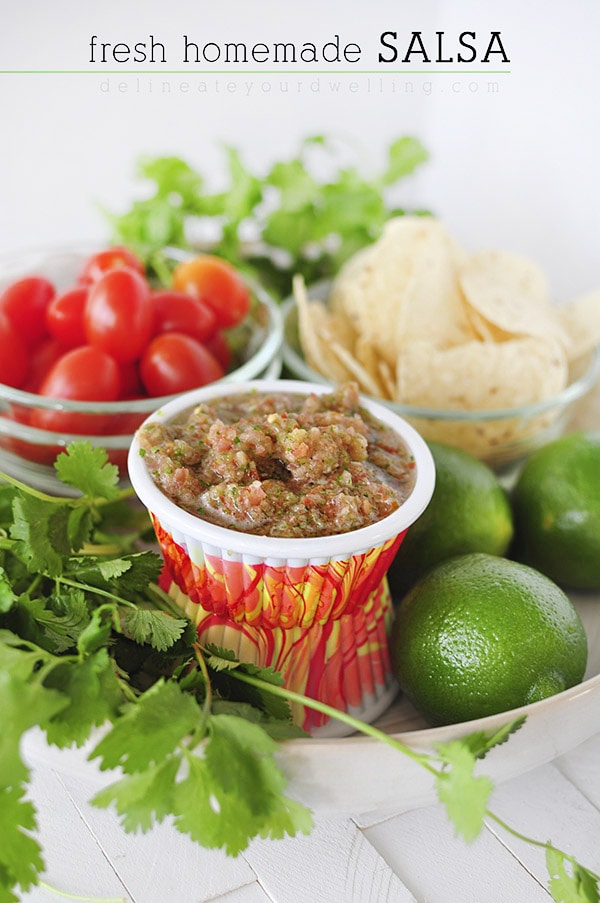 Avocado Tomatillo Salsa
Everything by Rick Bayless is amazing.
Creamy Guacamole Salsa
I want to try this one pronto!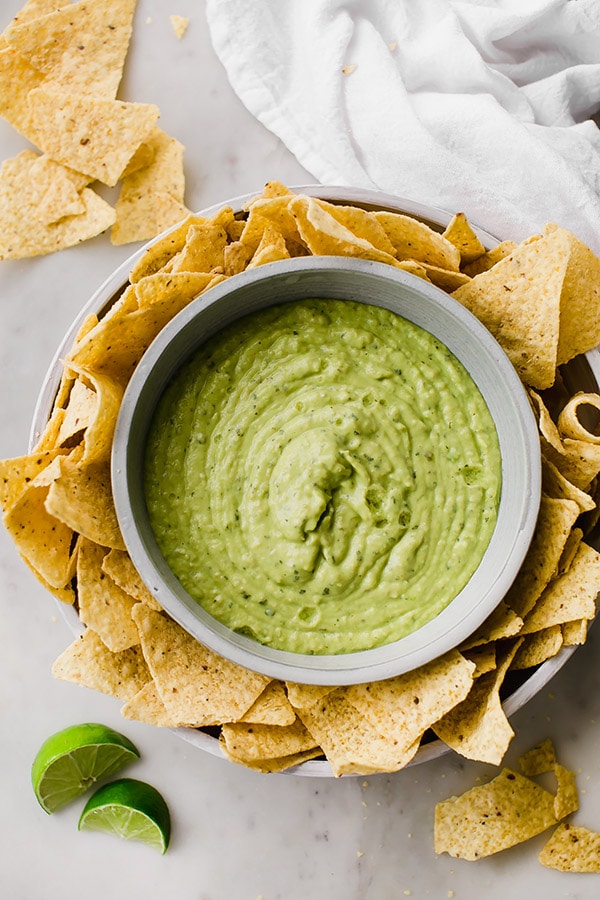 Sweet Roasted Cherry Tomato Salsa
My mouth waters just looking at this one.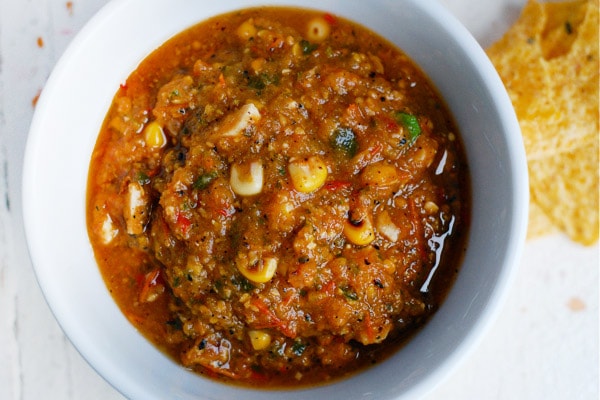 Tomatillo-Serrano Salsa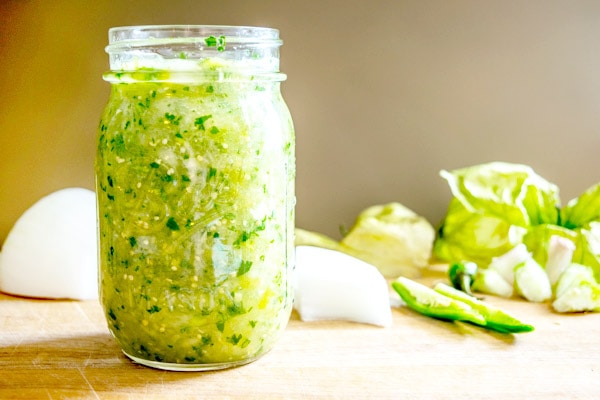 Avocado Bomb Salsa
Yes please to this.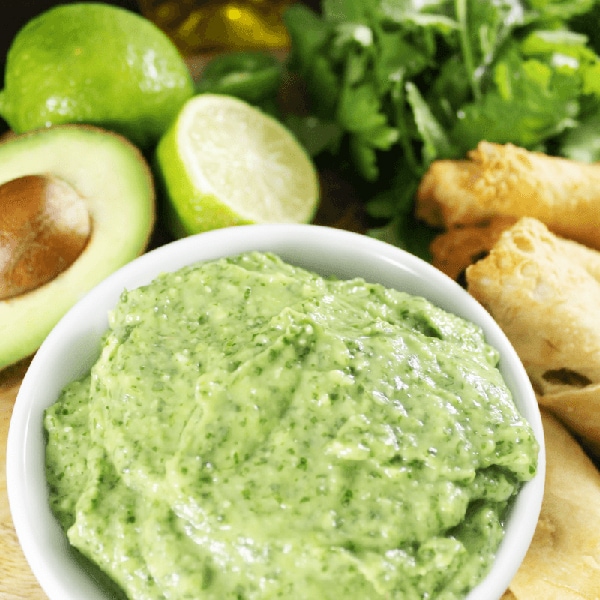 Looking for more amazing food recipes?  You might be interested in these, then!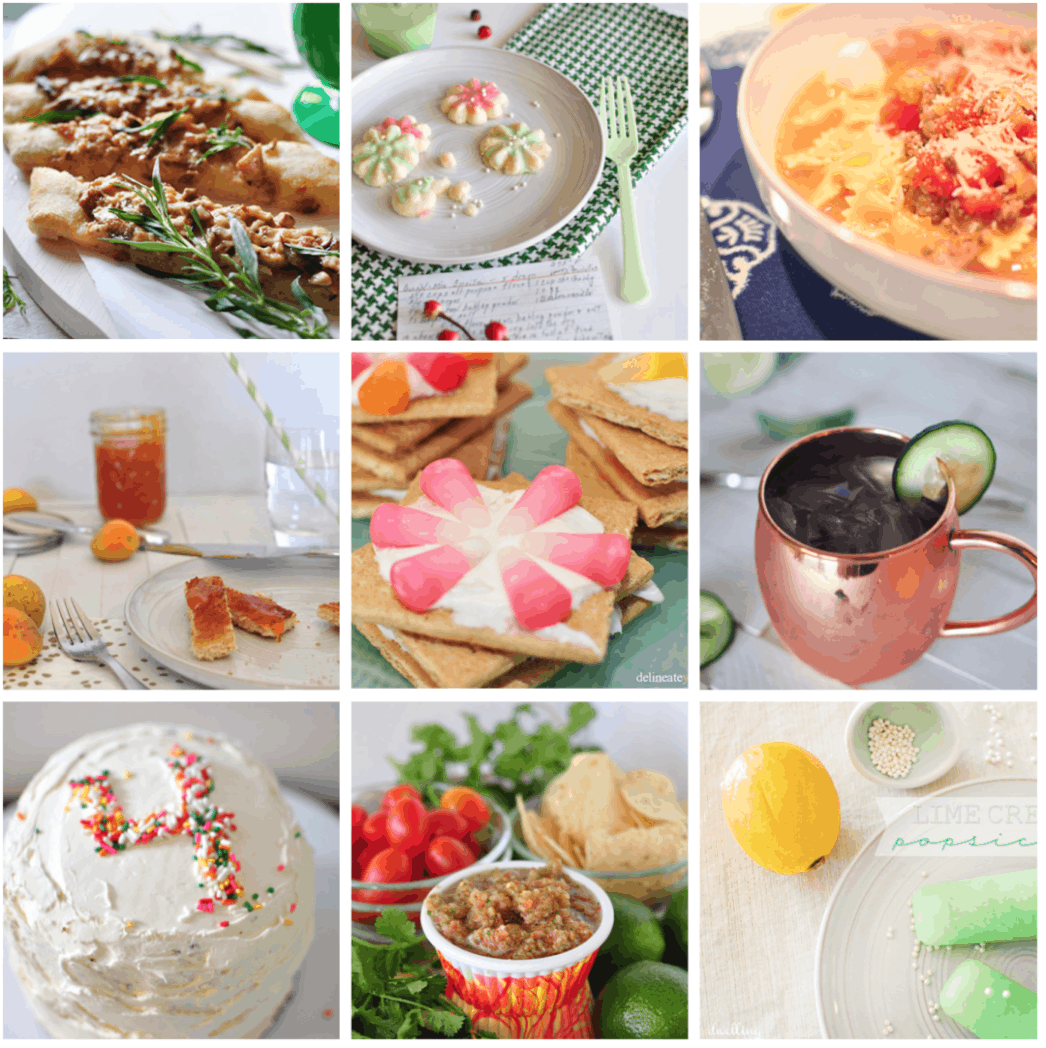 SaveSave
SaveSave
SaveSave
SaveSave