INSIDE : Learn how to create budget friendly Abstract Shape Art for your home. Simple organic shapes can make such lovely artwork for your walls. Use bright bold colors or relaxing neutral colors, you get to make art this easy art perfectly you.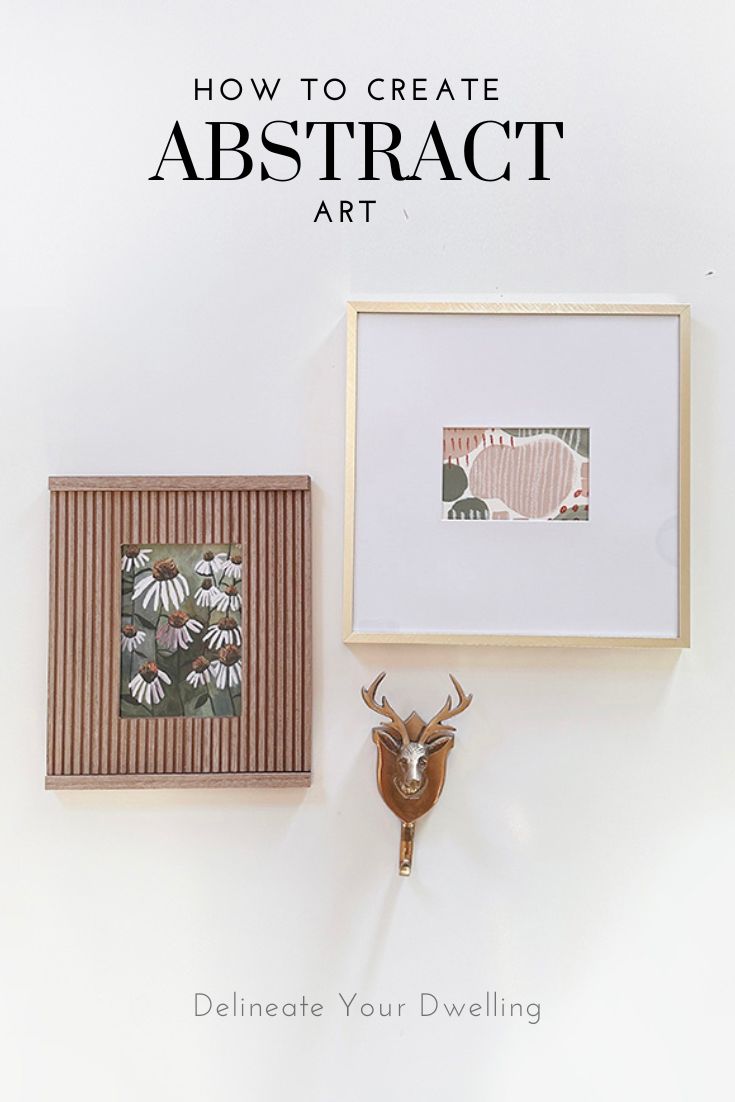 This post contains affiliate links. See my full disclosure.
There really is not much I love more than creating my own art work. I have a huge blog post all about making easy art and it includes all of my tips to creating art.
Some of my favorite DIY art pieces for my home are…
Before we get into this fun abstract art piece, let's briefly talk about the definition of abstract art because it can get confusing for some.
Abstract Art definition
(noun) Abstract Art is art that does not attempt to represent external reality, but seeks to achieve its effect using shapes, forms, colors, and textures.
Abstract Shape Art supplies
paint palette
ruler
pencil
paint brush
3 paints (peach, sage green + dark green)
picture frame (I used a 12.9″ x 12.9″ Matted to 4″ x 6″)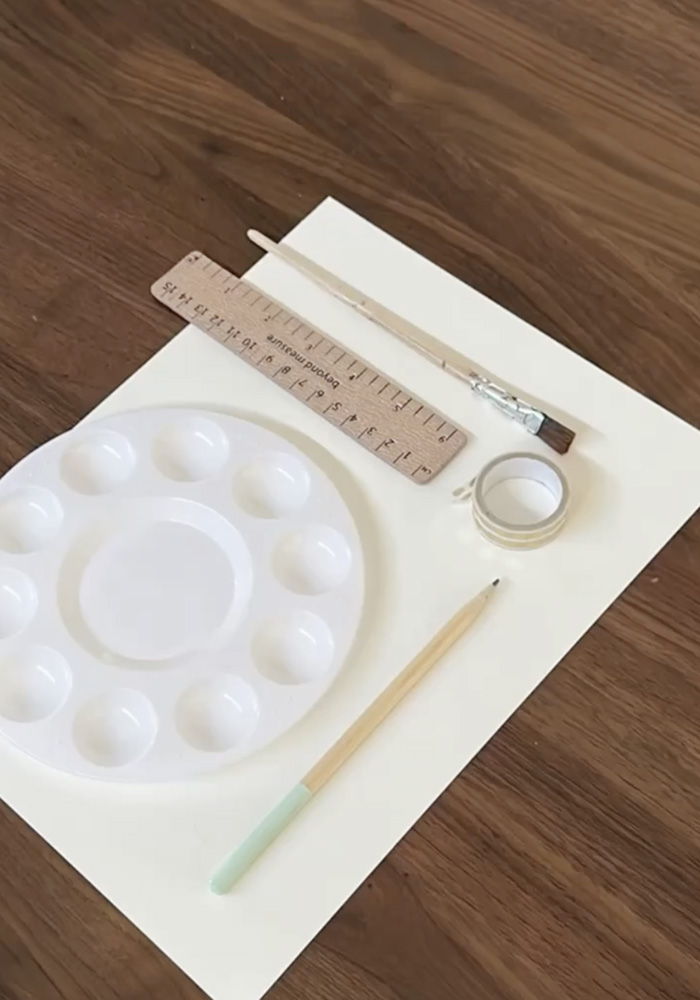 How to create abstract shapes
I started by using my ruler to measure out the area to paint based on my picture frame size and then it was time to start creating my abstract shapes.
I started with the main focal point shape in a soft beige/peach paint color. It was like a slightly uneven figure eight shape… or maybe a potato shape.
And then I added a quarter circle shape in the upper left hand side of my painting.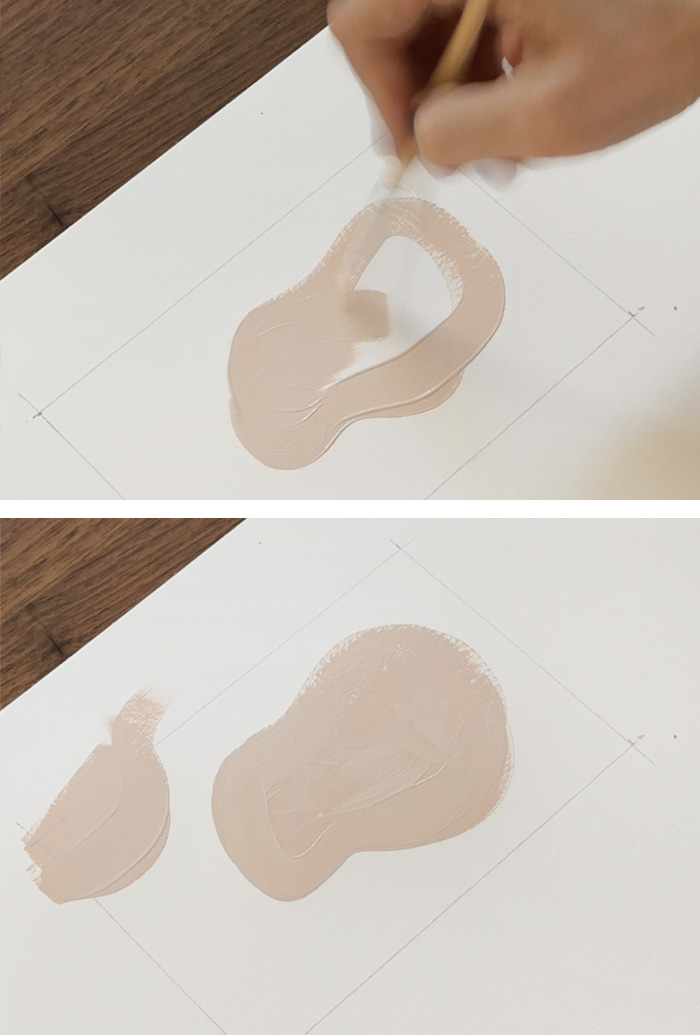 Painting Abstract Circles
To paint abstract circles, simply load up your paint brush with a darker green paint and then place the brush on your paper. Then spin the brush in a circular pattern to create a circle.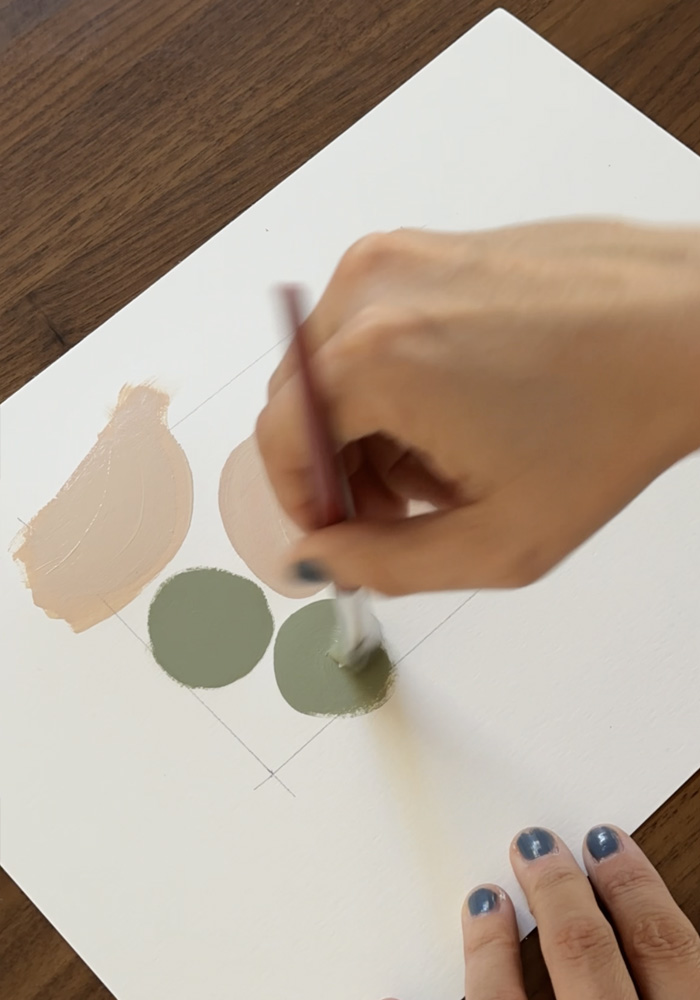 Last, I added sage green swooshes and a few more of the beige / peach lines to fill in my abstract shape artwork.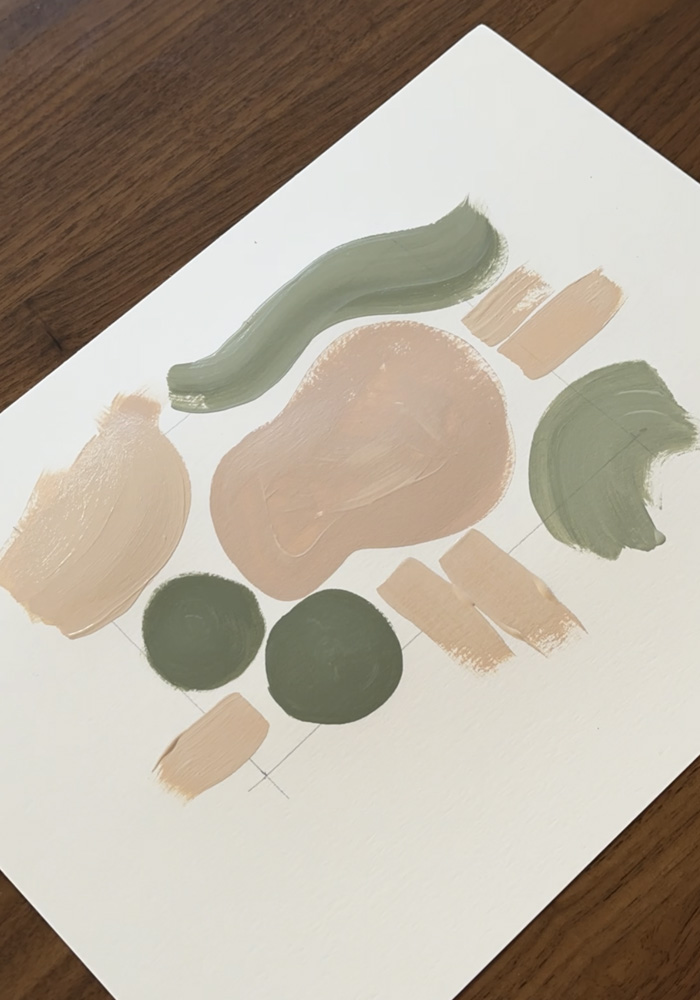 Creating Mix Media Abstract Art
Once my acrylic paints were dry, I added oil pastel crayons over top. I love how they add a perfect mix of medias, textures and material types.
Using contrasting colors to the paint really adds a fun mix media look to the piece. I used both a white and a rust color oil pastel color.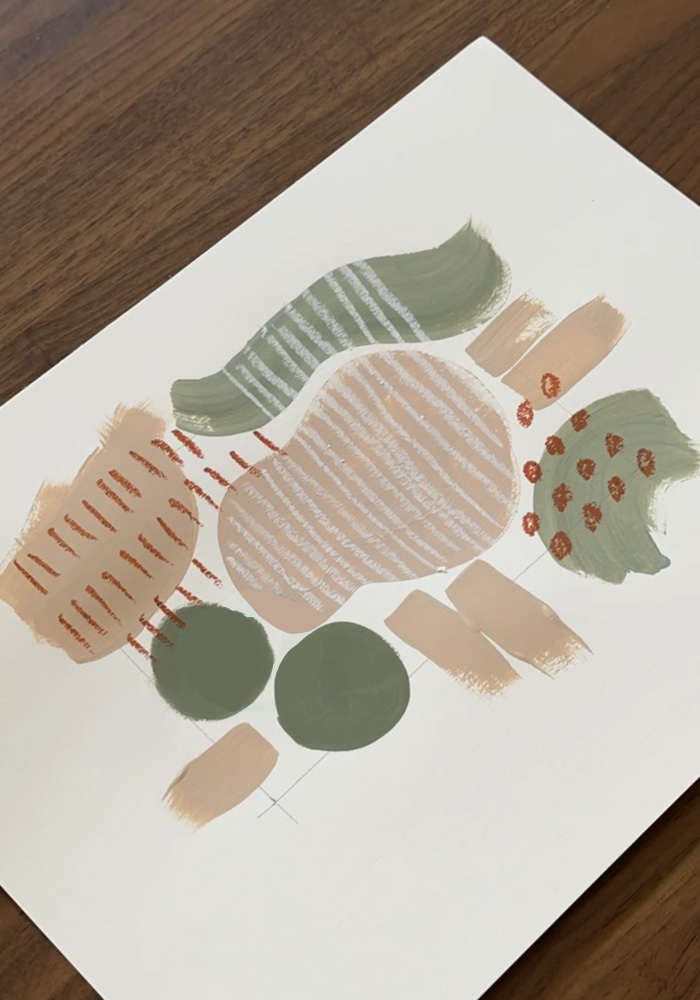 Abstract Wall Art
Cutting your art down to fit the frame is your next step. I used this beautifully simple 12.9″ x 12.9″ gold frame from Target. I love the huge mat, it makes the art work really look elevated and special.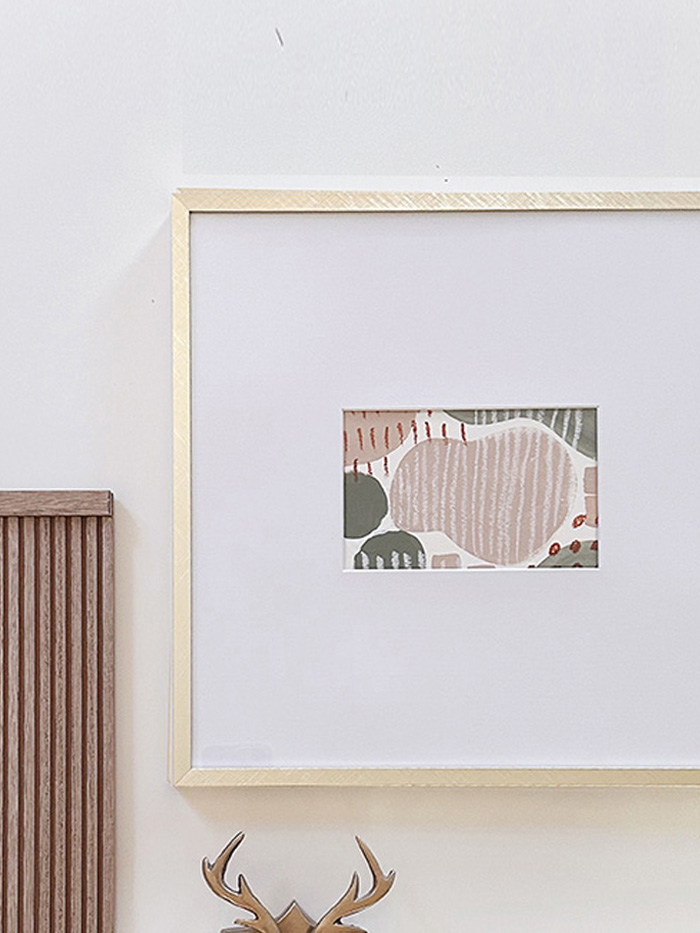 Abstract Art Download
AND if you are wanting to download this beautiful print and not make it yourself, then you are in luck!
To download this happy Abstract printable follow the directions below.
IT'S DOWNLOAD TIME:
Sign up for the DYD Insider newsletter to receive access to my ENTIRE DYD Printable Library along with this 'Abstract Shape Artwork' printable!!!
Already a DYD Newsletter Insider? Click on over here to access the printables library using the password found at the bottom of any email I've sent you.
I hung this neutral abstract shape piece in my Laundry Room. You can see some of the cool things I've done in my laundry room here : Stenciled Accent Wall with Acrylic Paint, Laundry Room Organization, 16 Laundry Rooms Ideas that add Beauty and Function.