INSIDE : Create a fun and memorable creative DIY Valentine's Day Party for your kiddos to enjoy! From Cupid's Bow and Arrow crafts, to napkin flowers, there is something for everyone to enjoy.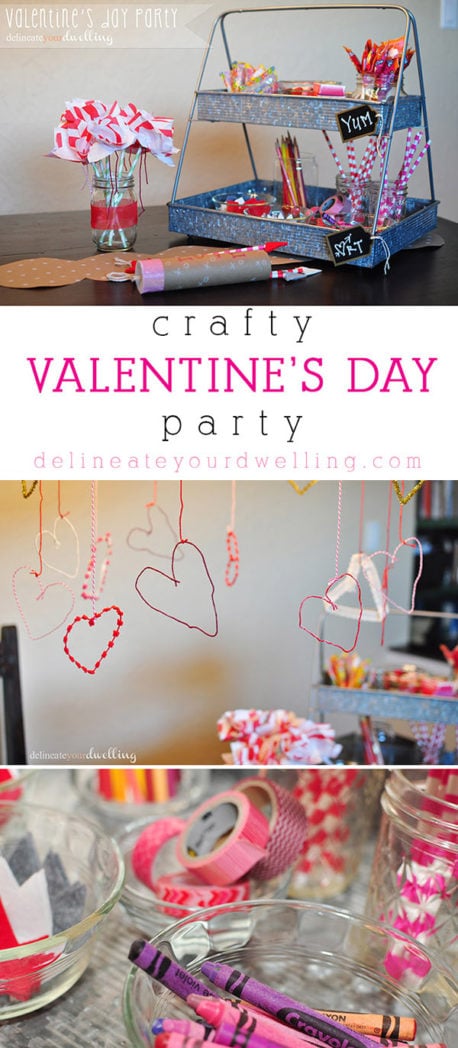 This post may contain affiliate links. See full disclosure here.
I was so excited to host a small Valentine's Day Party for my kids and a few of their friends. I've never done much with this holiday but this year I've apparently been struck with Cupid's Arrow because I can't leave the hearts and the love and the red + purple (and maybe a tiny bit of pink) alone.
Looking for more amazing Valentine's Day projects? You'll love these fun ideas.
I guess there could be worse things in life.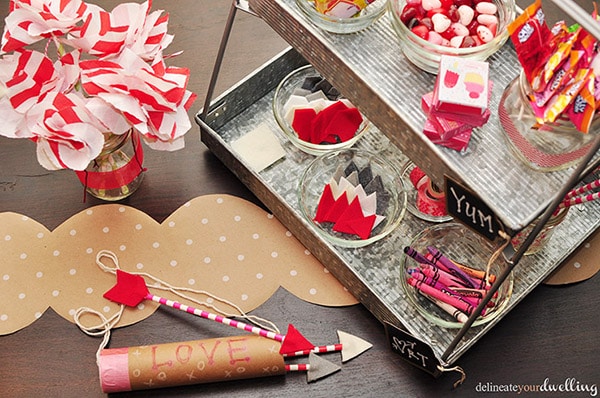 I have been slowly working on a few decoration items that were used for this party. I made a red and white
flower bouquet
as one of the table centerpieces using napkins and straws. I also hung
string hearts
from our chandelier which turned out so adorable. And then during our party we did a small
Cupid's Bow + Arrow craft
, big hit with the kiddos!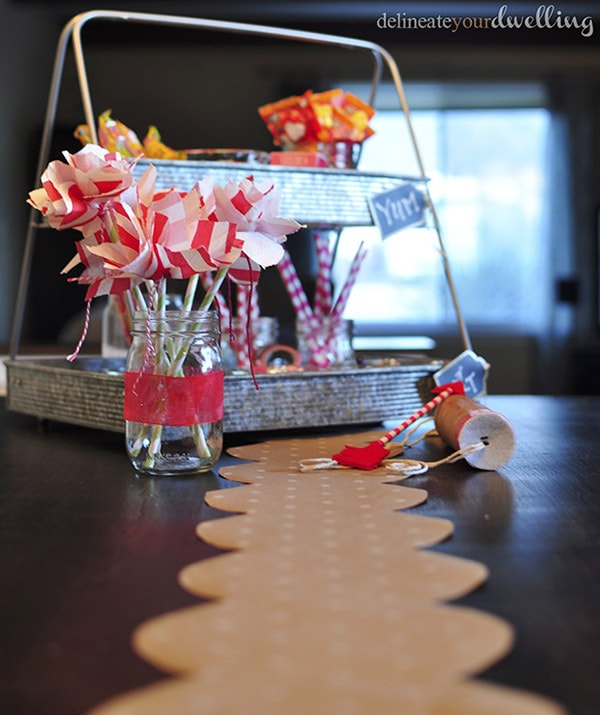 Setting up for parties is such a thrill for me. And this have even more than my typical party with all the color and frills (and kids), so it was extra fun to set up.
I just got this metal tray at Target. It was sold as a plant holder, but I'm not sure I could part with it for purely plant holding. Here is a similar
galvanized tiered metal tray
.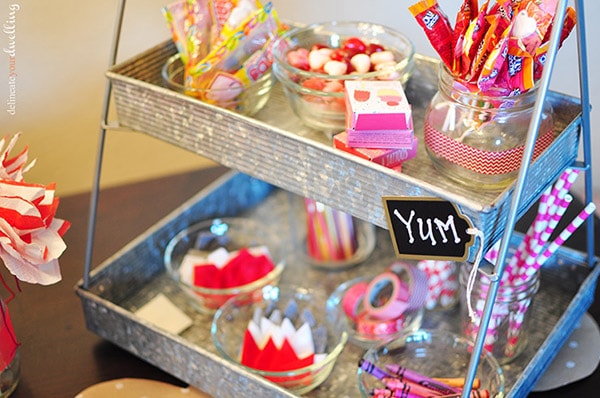 And now it was party time for the kiddos!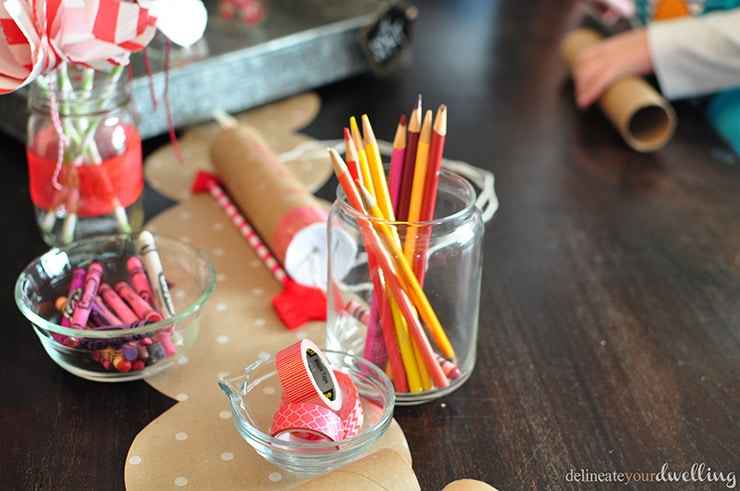 There is nothing like chubby baby hands working on crafts that makes me happier!
They were busy making their cupid bow and arrow crafts.
Oh my, we all had such fun with this Valentine's Day party. Do you all have any fun Valentine's Day party plans?
Be sure to follow Delineate Your Dwelling on Pinterest for more creative ideas like this!
Looking for other fun Love related craft projects in this party? Be sure to check these out:
Valentine's Day Napkin Flower Centerpiece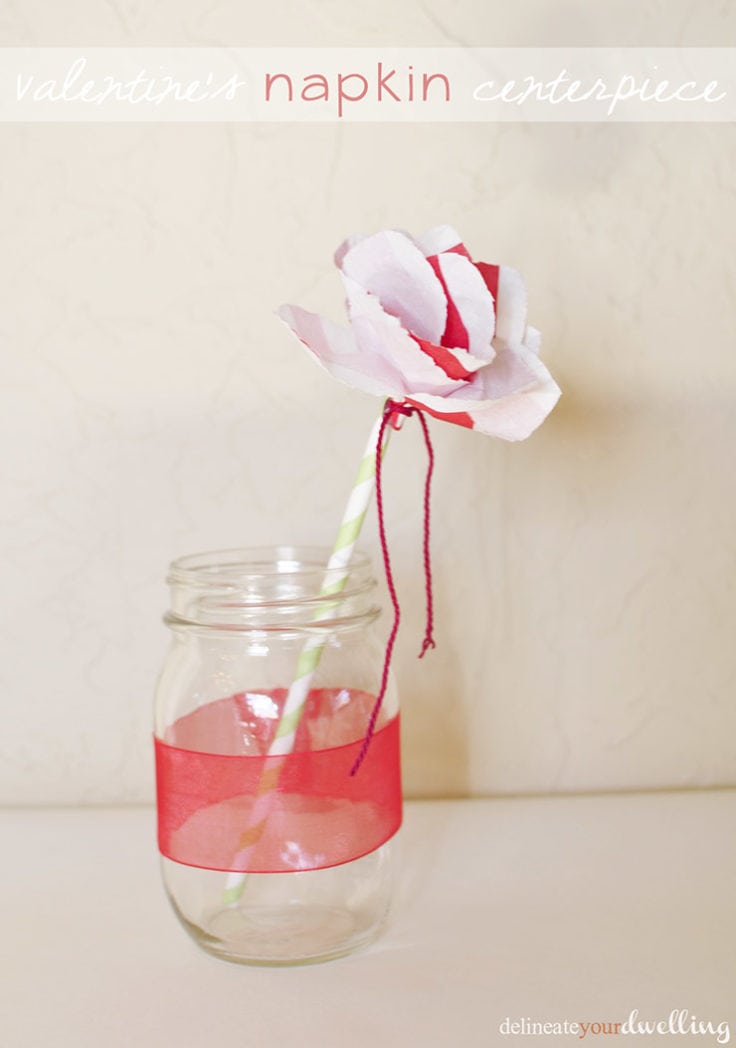 Valentine's Day String Garland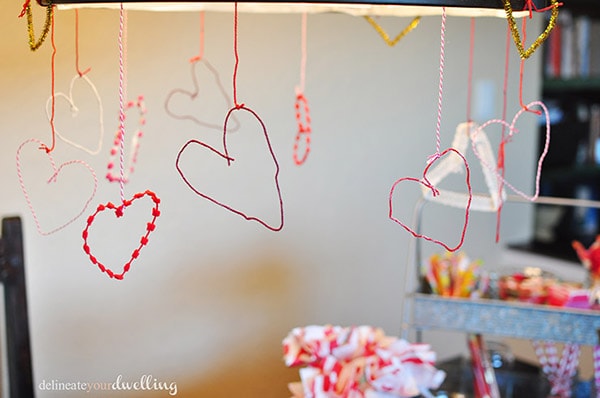 SaveSave