INSIDE : Learn how to create fun DIY Valentine's Day canvas art for your home! Plus, watercolor painting is always a good idea.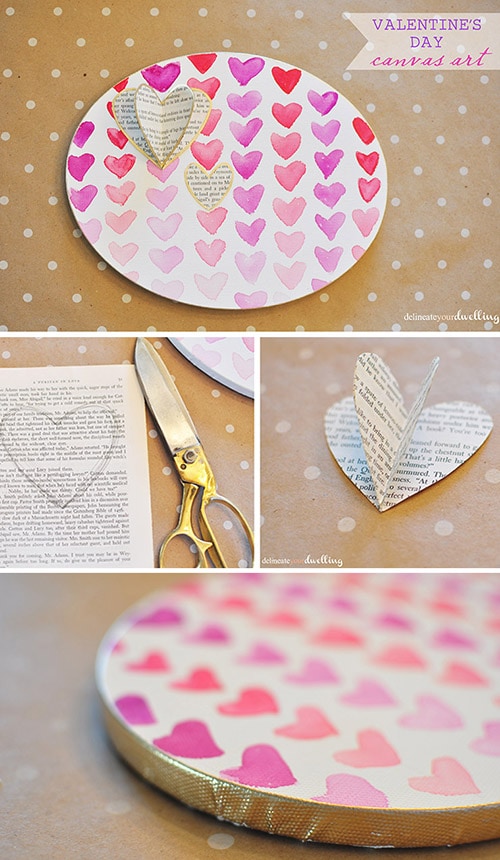 First of all, Happy Valentine's Day to you!
This is maybe my most favorite love themed project yet, my Valentine's Day canvas art. It only took me an hour and a half to make, so you still have time before your valentine comes over to whip it up!
What are Valentine's Day Canvas Art Supplies:
One
8 by 10-Inch Oval Stretched Canvas
An old book
Krylon Leafing 1/3 oz Gold Paint Pen (ANK9901)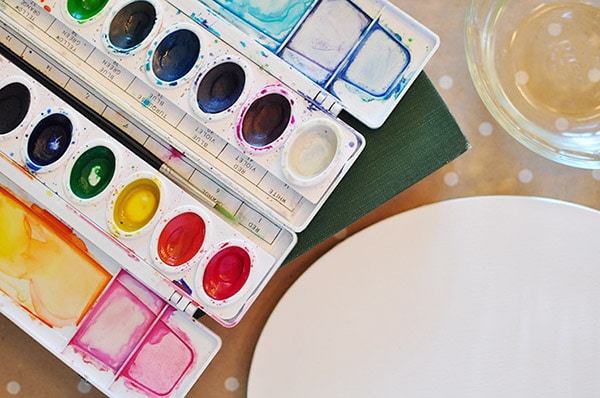 Start by drawing a light pencil line across your entire canvas to help keep the hearts in straight vertical lines.
Next, we are going to paint our ombre hearts. Mix approximately 90% paint and 10% water and paint all the bright rich colored red and purple hearts along the very top of your canvas.
As I went, I slowly started adding more water to my paint well to create the gradated or ombre look.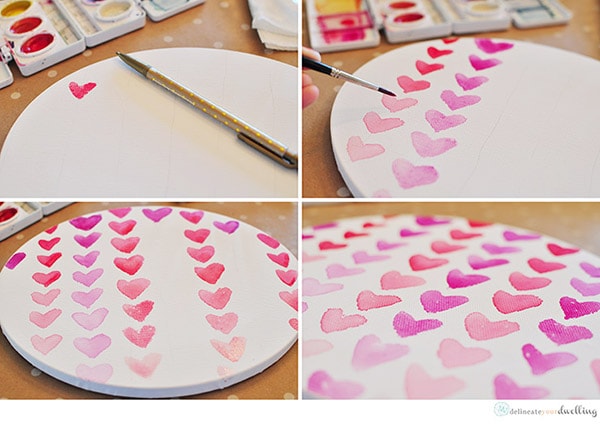 After all the hearts are painted and drying, it's time to add your book page 3D heart embellishment. I drew a heart shape on three sheets from an old book and cut them out. Next, I folded them all in half and glued the sides together to create a 3D looking heart.

Using my
gold foil paint pen
, I carefully painted along the entire edge of my canvas. I also painted just a thin line along the perimeter of my 3D book hearts.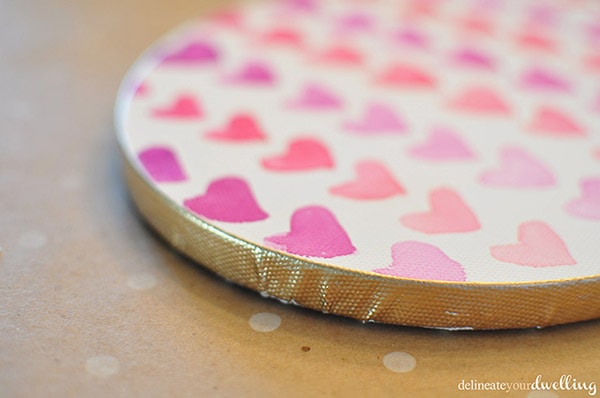 Finally, I glued the book hearts onto the canvas using hot glue.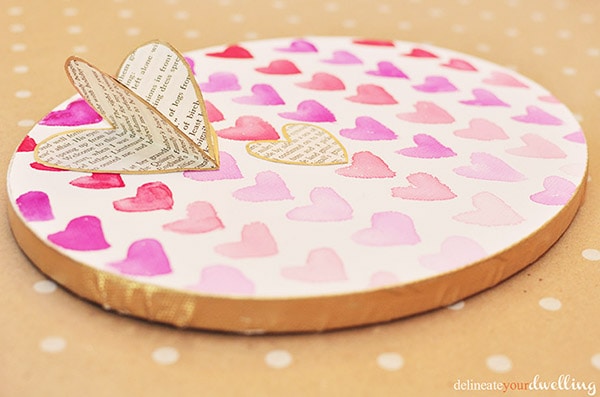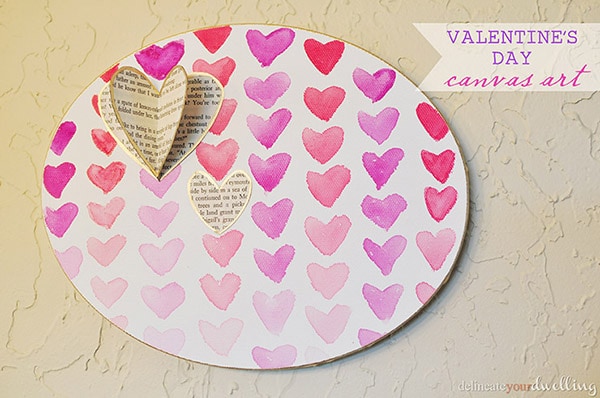 There is nothing like a quick, inexpensive and graphic project to win over my heart for Valentine's Day!
Looking for more fun Valentine's Day crafts? You might like some of these.