Cupid and his love arrows are narrowing in and you have only two days left to get that special someone… something special. Why not create some personalized art for your special? I made this fun Talk Nerdy To Me print.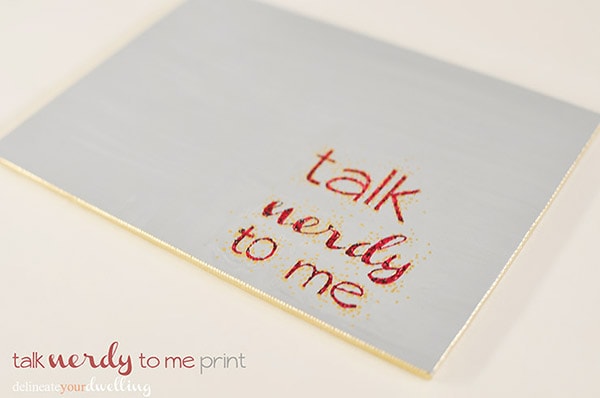 A little personal side note, my hubs is a hottie and he's mega smart. (He would probably not like me saying this, as he's the most humble guy I know. But he doesn't read my blog often, so we're in the clear.)
One of the things I find so attractive about him is his brain. I love that if he told me what he he does each day at work, I'd sit there confused because he's the smartie and I'm the arty. We complement each other in that way. And being 100% honest, he's actually quite artsy for an engineer boy.
This year, I've opted to go the homemade gift route for Valentine's Day. A few weeks ago while perusing the aisles of Target, I saw a "Talk Nerdy to Me" canvas. It was so perfect for the hubs and I, that I almost bought it. Then, I remembered a project I did a year ago that turned into a bubbly hot mess and decided to give it another go with this saying.
Looking for more amazing Valentine's Day projects? You'll love these fun ideas.
Supplies:
. (affiliate link) Sharpie Ultra-Fine-Point Permanent Markers, 24-Pack Colored Markers (32893)

. canvas (mine is only 4×6)
. crazy smart looking math equations (as noted before I'm the arty, so for all I know these are 8th grade algebra — don't be a hater and confirm my stupidity, please)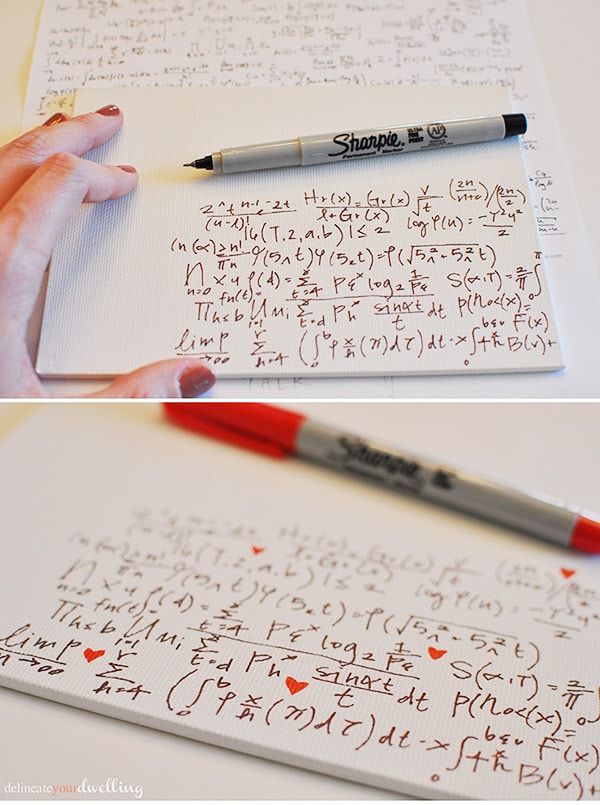 To start this project, I honestly typed into google "hard math equations". I decided in the end, to hand write my equations onto the canvas. So my print would turn out looking better, I started jamming in random math anywhere I could fit it.
I also only wrote out math in the basic area that my "talk nerdy to me" text was going to be located.
Using my Silhouette Printer, I printed out "talk nerdy to me" and placed it over the math equations.
(if you are going to be doing this project, use THICKER fonts than I choose. these choices made it difficult to read my message later on)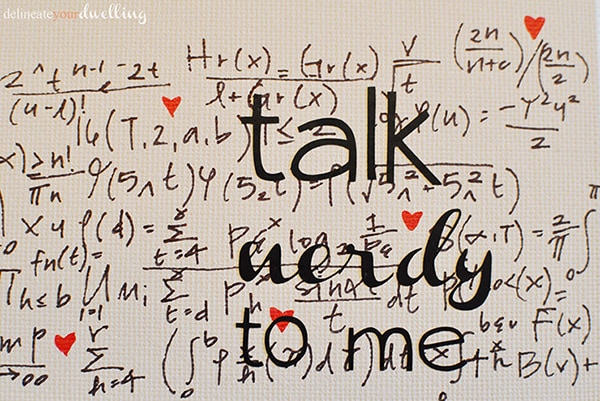 I then proceeded to paint over the entire canvas in a light gray acrylic paint.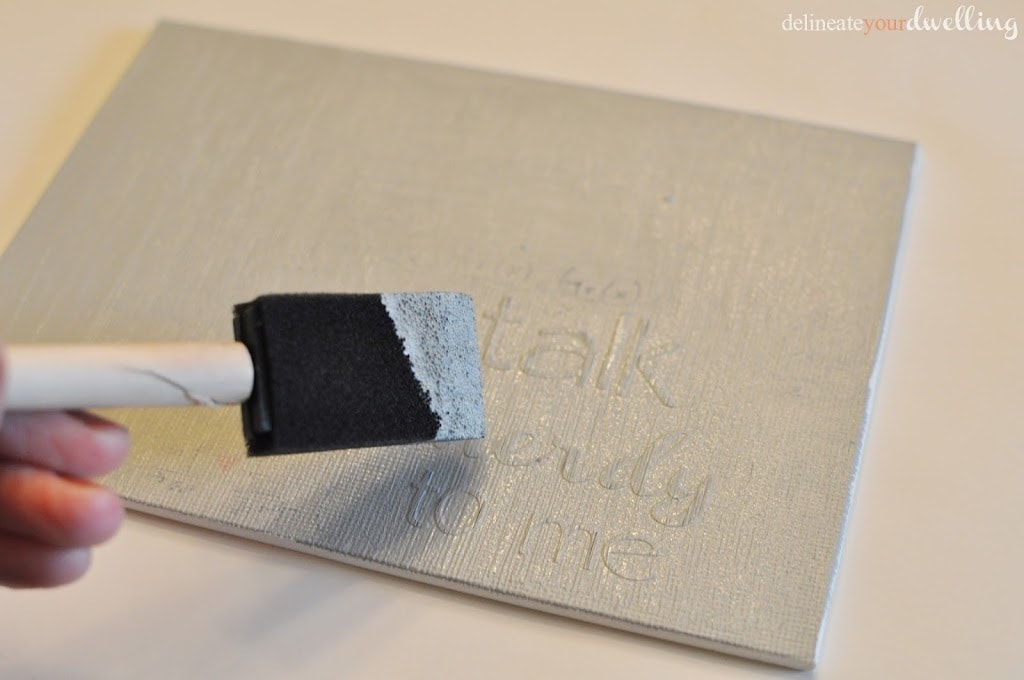 After a few coats had dried, it was time to peel up the vinyl letters.
Hm… … … it actually seemed to have worked, but was awfully busy which made it difficult to read.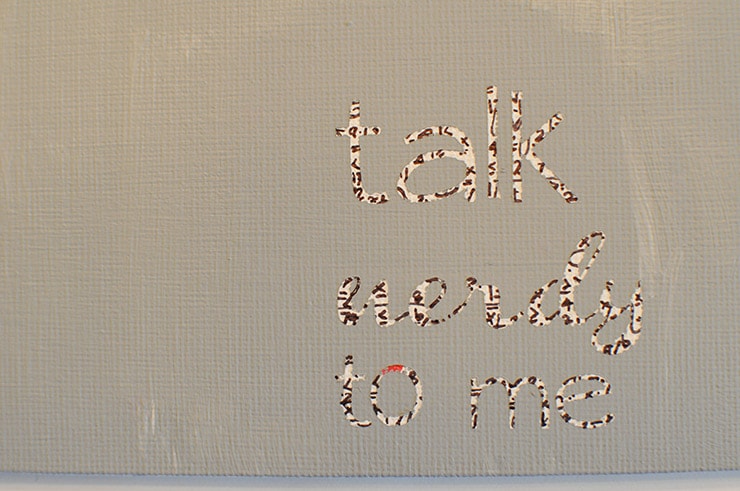 So, I decided to fill in the white spaces with a red sharpie. It was easier to read, but slightly dull.
Nothing a little gold foil paint pen couldn't help, though!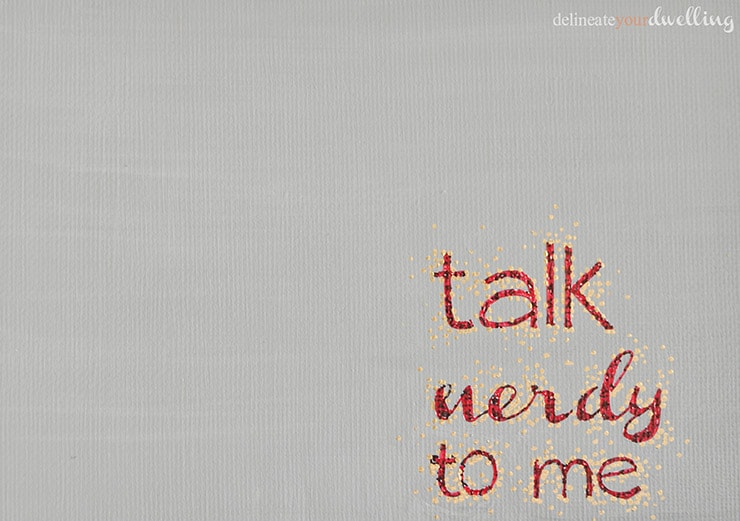 In addition, I painted the canvas edge with my gold foil paint pen and called it a day.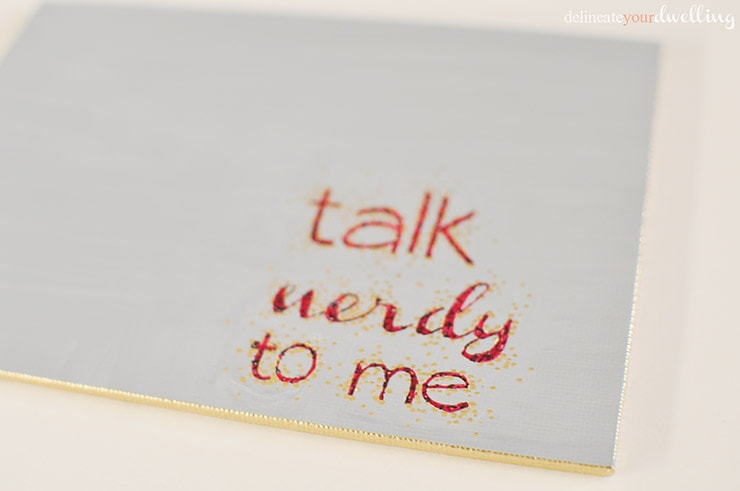 This print certainly turned out better than my previous attempt at this technique. But, lesson learned this go round was to use bolder fonts. Live and learn.
Are you still working on homemade gifts? How are they turning out?