Valentine's Day Fabric Tree
After creating a
picture backdrop
using gold tissue paper at New Year's Eve, I've been wanting to recreate the same layered effect elsewhere in my home. Using items that cost me a total of $2 I was able to craft this adorable
Valentine's Day Fabric Tree
.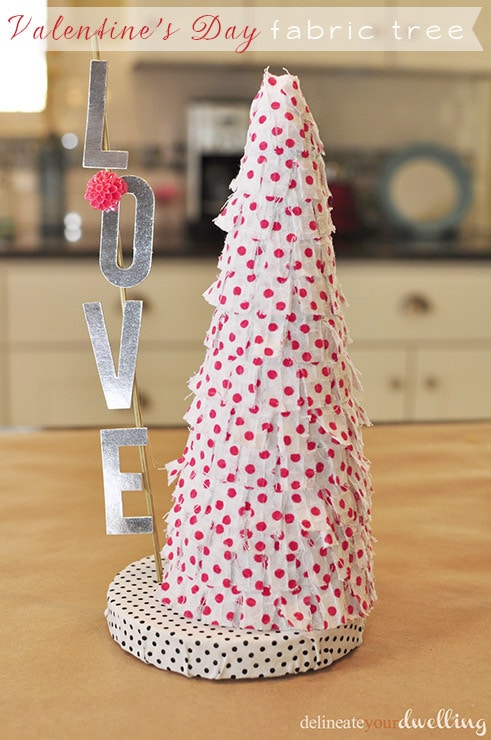 I sure hope you all are scouring the Target Dollar section, like I do. I can not tell you how many great finds I score there! On one of my recent stops, I found these $1 waffle kitchen towels.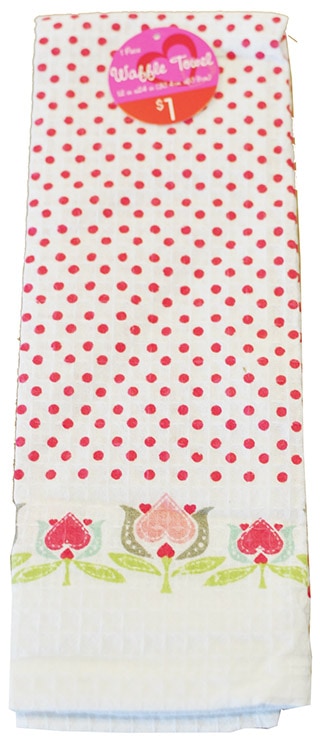 I had already had this tree form and gave it a quick coat in white spray paint.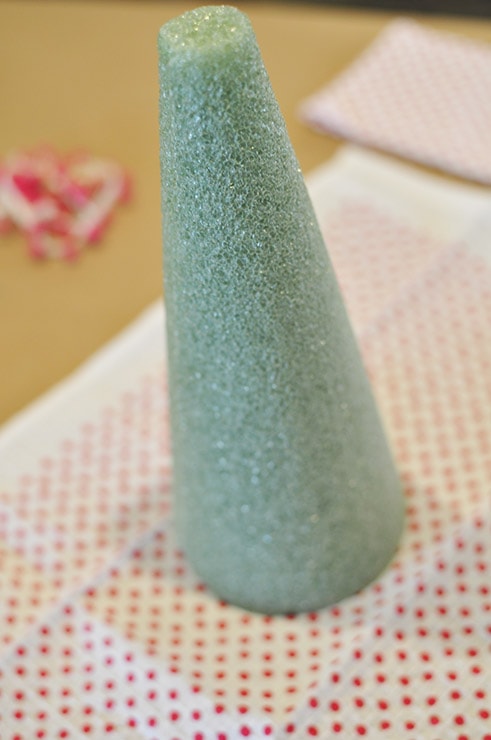 I cut the waffle towel into 1″ strips to cover the tree form. Then, I made numerous slices into each strip. I didn't want the tree to have a crisp look, so after cutting the slices I roughed up the fabric by pulling and tugging at it.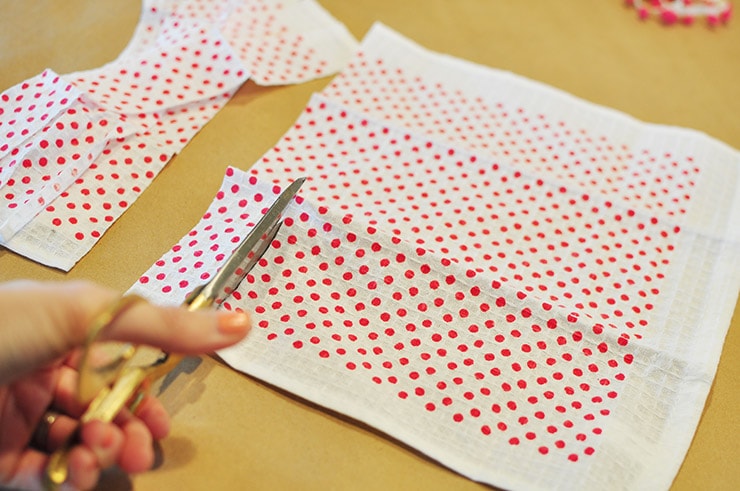 Using a hot.glue gun I started wrapping the tree form with my towel strips. Be sure to start at the bottom and work your way up on your form.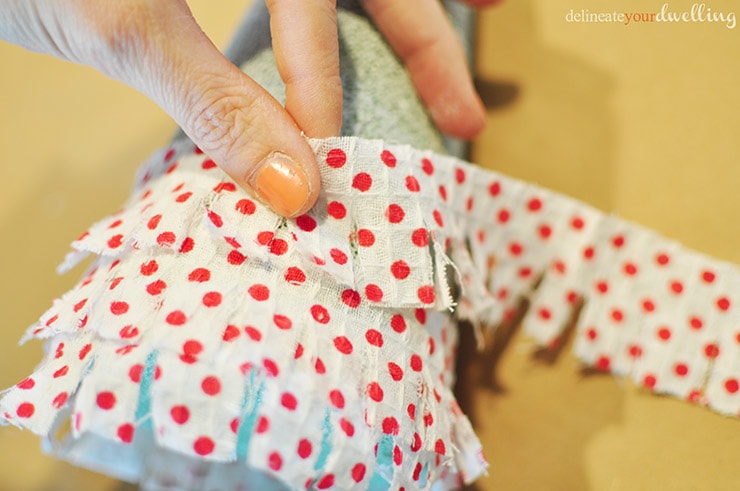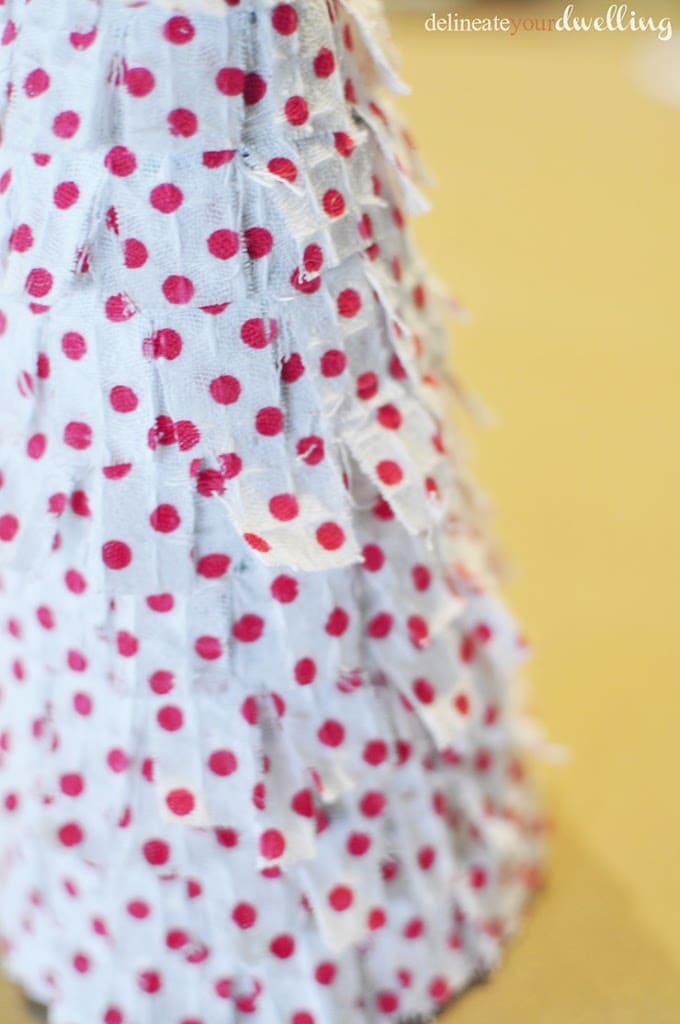 During New Year's Eve, I had bought a package of silver paper letters from Target's Dollar section and they came into play on this project.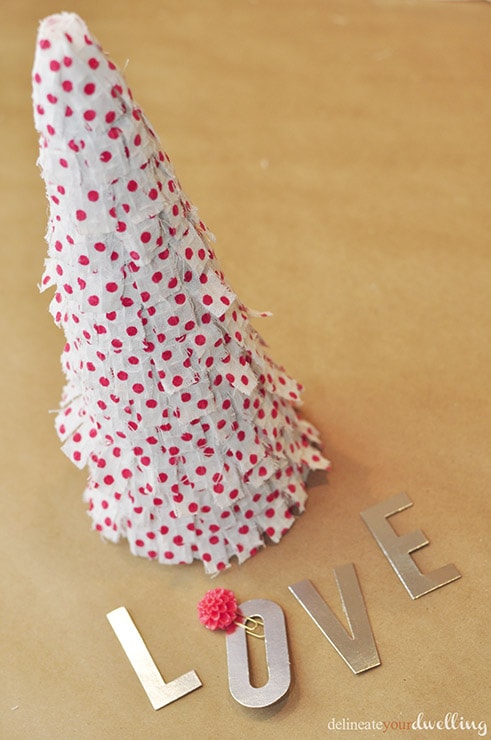 I used a wooden skewer and painted it with my gold foil paint pen. Then I hot.glued the letters onto the skewer.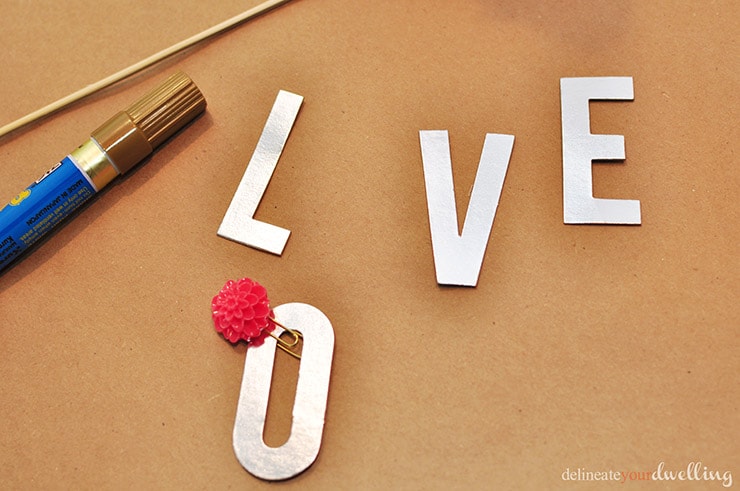 I covered a styrofoam circle with fabric as the base for my LOVE and the tree.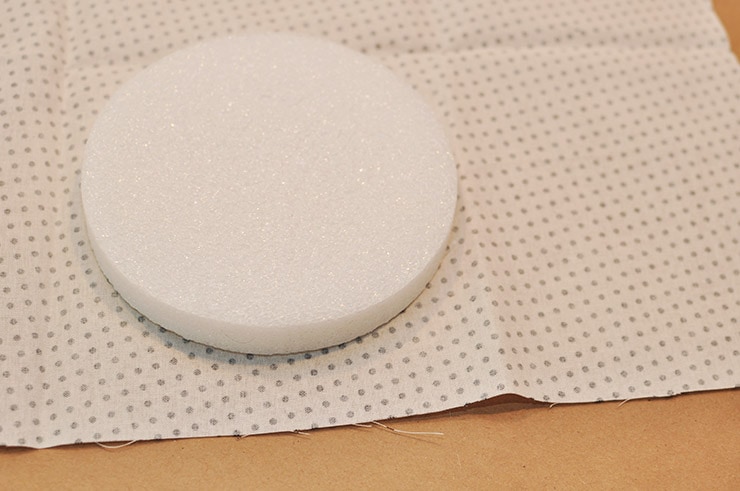 Be sure to follow my favorite Valentine crafts on Pinterest, too!
Are you adding any Valentine's Day decor to your home?