INSIDE : Learn how to make Color Block Cactus Pots to give those plants a little extra pop of color for Valentine's Day and year round! Bring cheerful color into your project with Martha Stewart's new line of spray paints!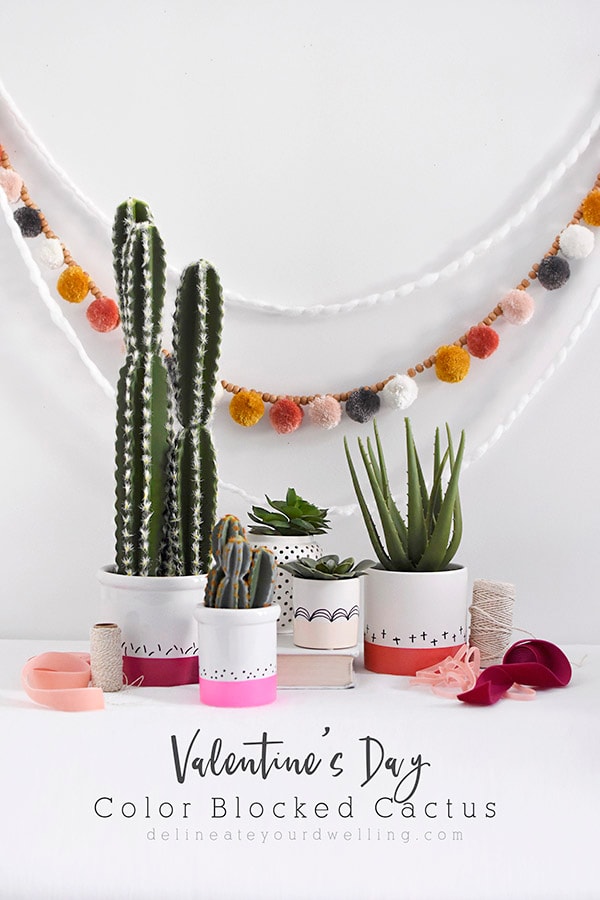 When you find a good thing, why stop? I recently worked on a fun Art Supply Organization project using Martha Stewart's new line of Spray Paints. I was a huge fan and was so excited to use a whole new set of colors on this fun Valentine's Day project!
Looking for more amazing Valentine's Day projects? You'll love these fun ideas.
Color Block Cactus Supplies :
–Wine, Love Bird, Date Night Pink and Porcelain Doll Martha Stewart spray paints
-Four faux potted cactus plants
-Black permanent marker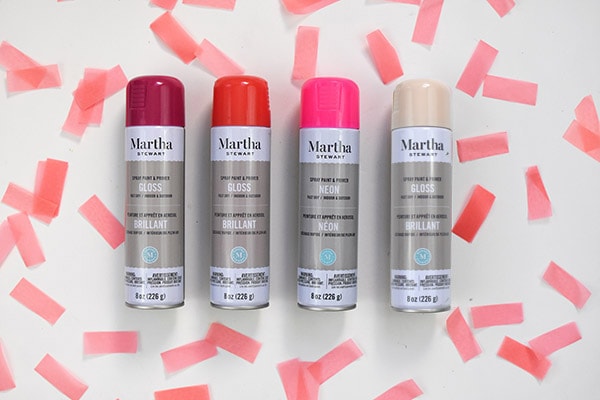 Looking for more creative Martha Stewart projects? Check out the 20+ crafts I've made using her amazing supplies!
How to make Color Block Cactus pots :
The first thing you need to do is wrap each of your cactus pots with a quality painter's tape. I decided to tape off the bottom inch of each of my pots to get them ready for the color.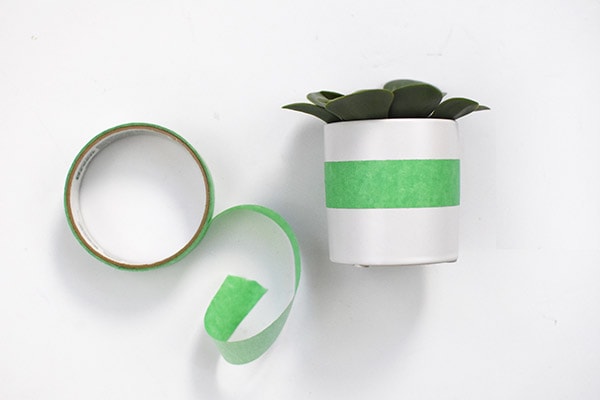 I then taped a white piece of 8.5 x 11 copy paper around the cactus portion to keep the spray paint from covering the plant.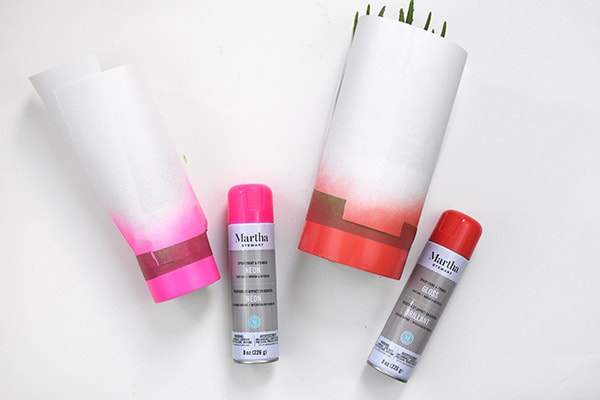 The result was a gorgeous inch of color on each cactus pot.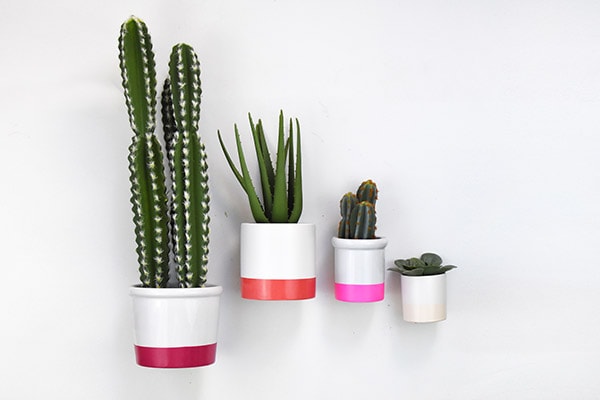 Lastly, I took my black permanent marker and added fun little details to an additional inch of the pot. I drew a confetti pattern, crosses, polka dots and a scallop pattern.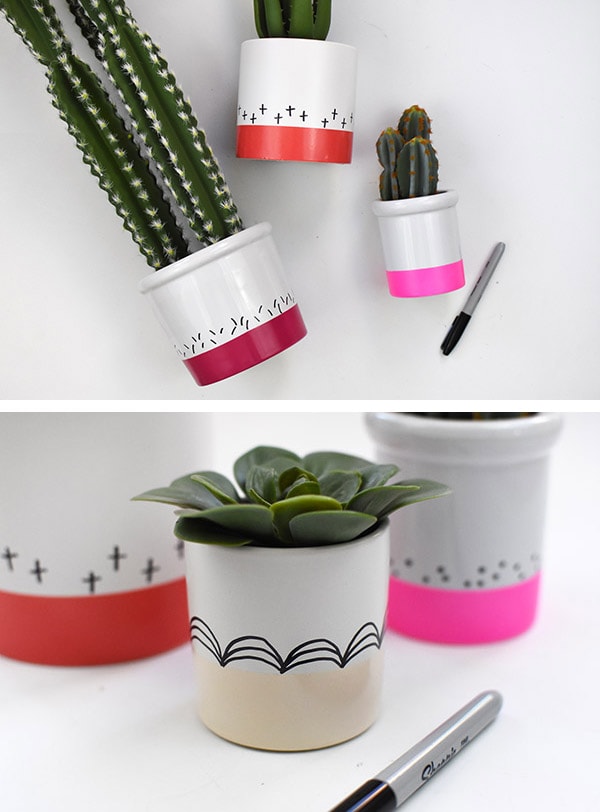 Once all my cactus pots were done, I had such fun setting up a little love scene! Look how precious this little aloe plant looks with it's red and cross additions.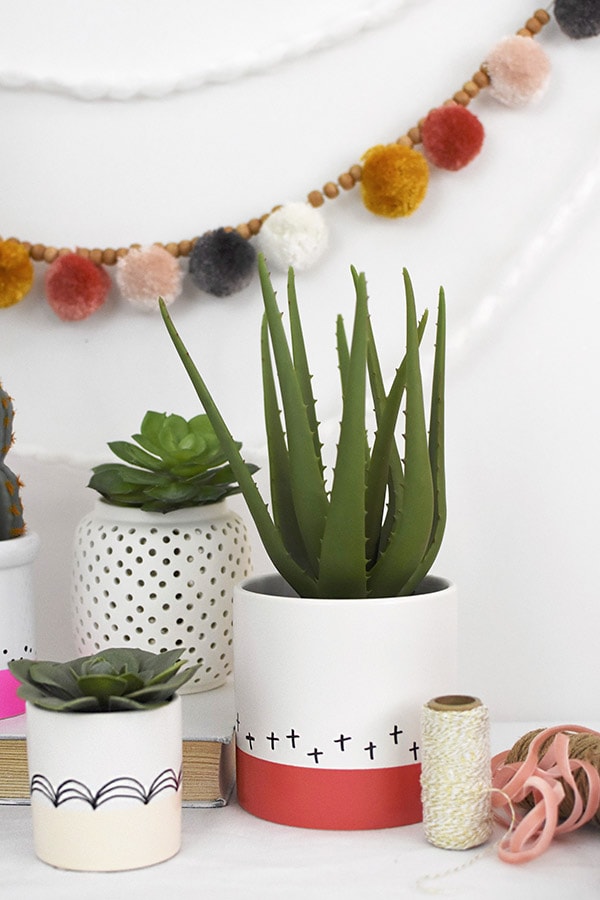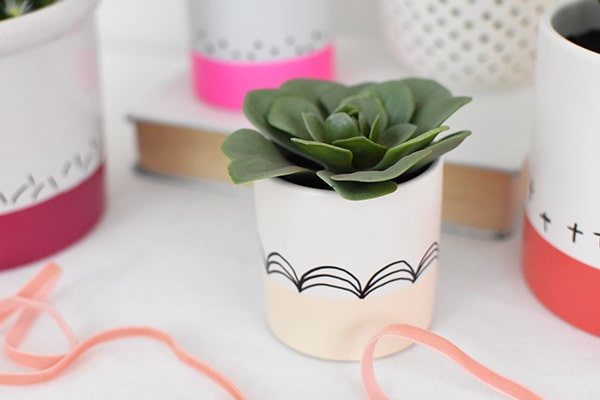 And these potted cactus would make the perfect Galentine's Day gift for your girlfriends. Tie a quick ribbon bow around them and they are gift ready!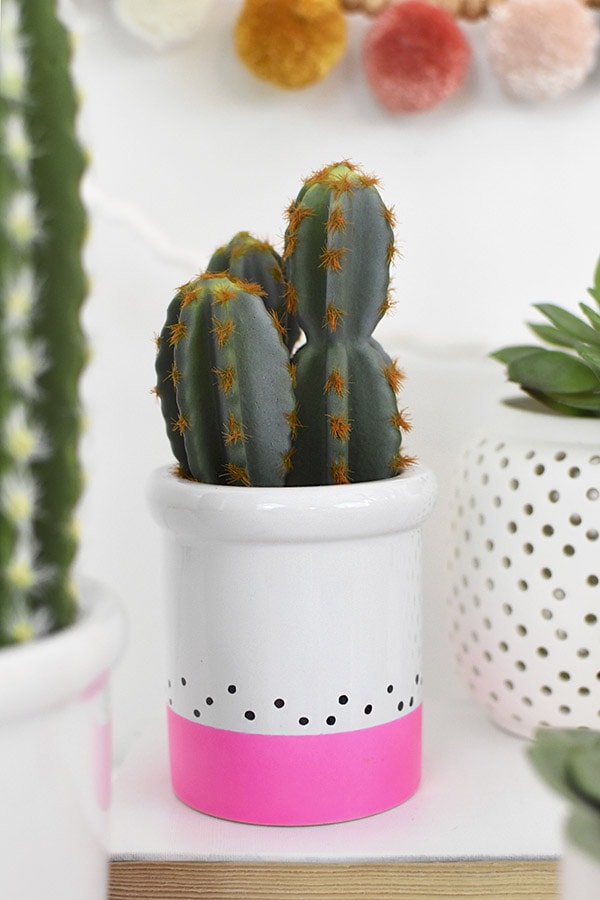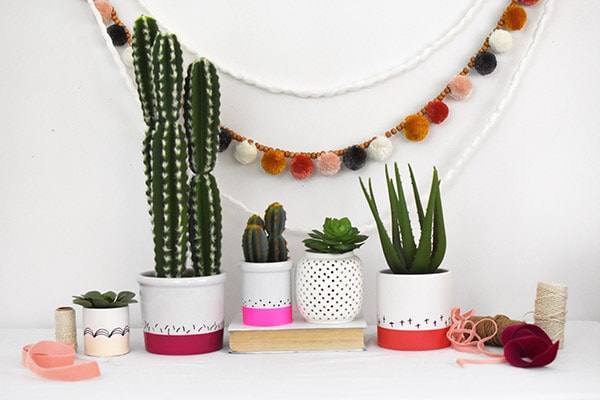 These sweet color blocked faux cactus plants are even better because there is no watering or maintenance required!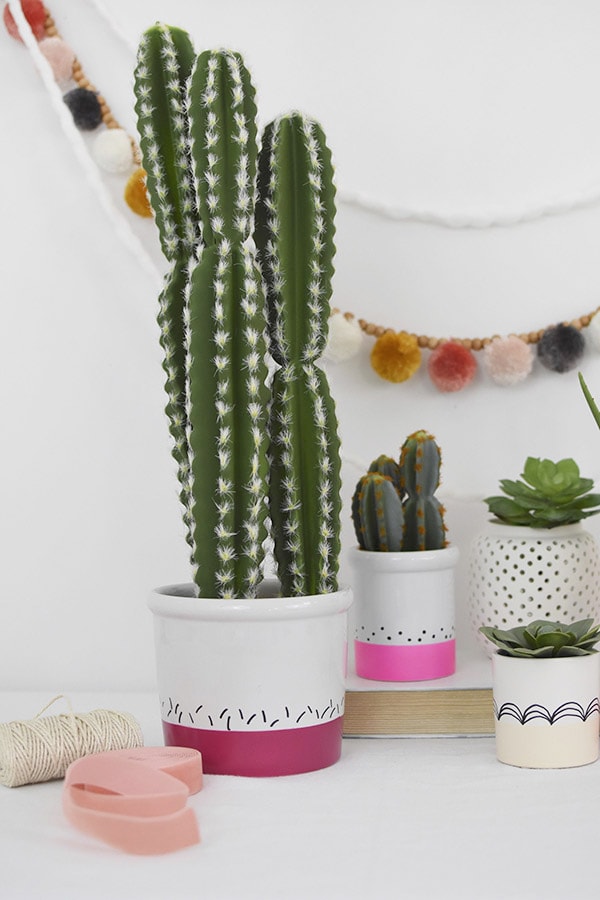 This is a sponsored post by Martha Stewart and Michael's Craft Store. All opinions are 100% mine.