INSIDE : I have picked my word of the year, now what? Eight ways to incorporate your word of the year into your life.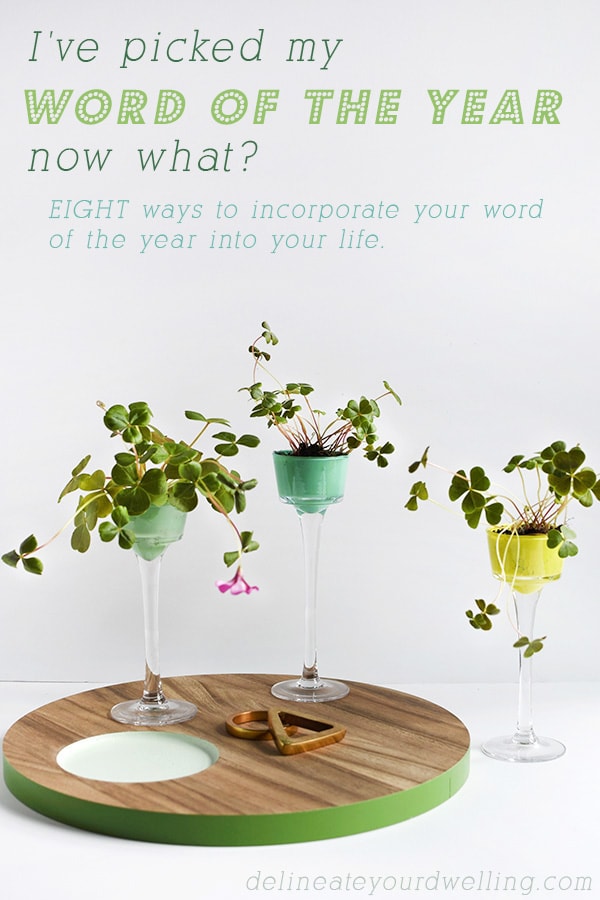 For years I have seen people picking a "word of the year" and sharing it early in the year. I often see words like, intentional and focus as words of the year. And for some reason, although I am a huge goal maker and a planner… I have never done a word of the year. This year however, I did something crazy and I've picked my Word of the Year, but now what?
Let's back up a little bit. Come January 1st and it seemed like everyone on Instagram was sharing their word for 2019.
I have have been slowly reflecting on goal making this year and even starting to teach that concept to my 6 and 8 year old children. We just cut up magazines and made little poster boards for each of our goals. With goal making on my mind, my interest was peaked when I saw all these words of the year popping up.
What would my word of the year be and if I couldn't think of one word – could I make a word/list of the year?
-Maybe my word would be rest.
2018 was SUCH a wonderful but BUSY time for me.
-Maybe my word would be encourage.
I have found ENORMOUS joy in encouraging other women via my new Just Start ebook.
-And then I circled back to maybe my word being rest because, guys… I am so tired from 2018. HA.
Tips for picking your word of the year:
So clearly I was struggling to nail down my word for 2019. I took some time to reflect and really brainstorm what I was wanting from the year. I had a few good ideas and then on a whim, decided to search online for 'Word of the Year generator' because when all else fails, google. The first thing that popped up, I clicked and presto it was like this little word of the year generator site knew me and my heart. The word that showed up was SHINE and I immediately knew that was my word.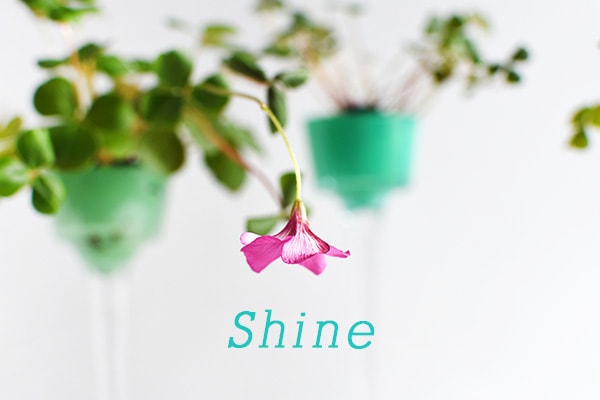 I love the word Shine as my "word of the year" because to me, it encompasses so many aspects of my blog and direction. I want this year to be one that I shine – not that I shine and get all the glory, but that in all that I make and create it is a shining light of inspiration. I want the words that I write to be a shining light of encouragement.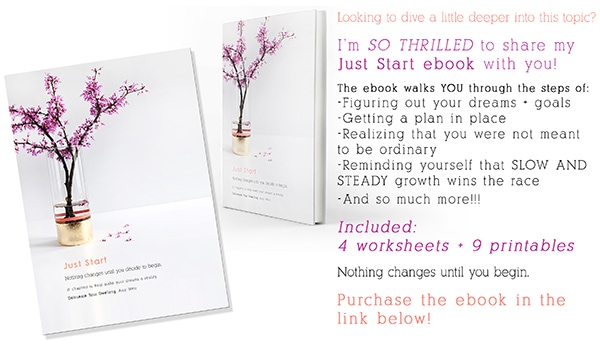 Okay, so take a quick second if you are having trouble narrowing down a word for the year and check out yours from the word of the year generator site. Alright, are you back now with your inspired word of the year?
So now that we have our word of the year, now what do we do with it?
There are tons of ways to incorporate your word into your life throughout the year. Here a few ways I thought of and plan to do myself:
Create a mood or inspiration board based off your word of the year using magazines, glue and markers – go old school arts and crafts!
You could check out books from the library that are themed on your word of the year.
Each month you could find a poem or inspirational quote based on your word. Then print and hang it in your home.
Do a word study on your word of the year, look it up in a dictionary and really focus on the definition of it.
Keep a journal and write down each week or each month how you have either incorporated your word of the year or plan to incorporate into your life.
Use your word to create a painting or another type of artwork in your home.
Create a Pinterest board for your word and pin ideas or images that connect you to it.
Plan to revisit your word of the year come June, mid year and see how far you have come.
I asked my readers on Instagram Stories if they had selected words for the year and asked them to share with me what they were. I LOVED hearing everyone's word and thought you might, too.
Here are a few of the ones they shared with me:
Joy, Serenity, Intentional, Be Present, Unabashedly Joyful, Warrior, Smile, Courageous, Resilience and Discipline.
So let me know, do you have a word of the year?
Interested in more on this topic of being brave and starting something new?
Go ahead… Just Start and you might also like some of these posts: