Start the Year by knowing who you really are
INSIDE : Start the Year by knowing who you really are through taking a simple online personality test. The more you learn about yourself and how you relate to others, the easier it can be to make plans for the year. You can also download my colorful printable, while you are at it!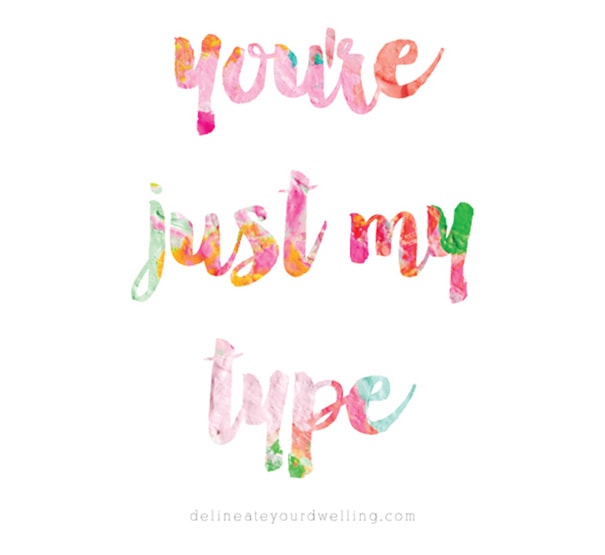 This post may contain affiliate links. See my full disclosure.
There is nothing more fascinating to me than learn about personality types. Somehow it seems that we should already know every detail of our own personality because after all, it is US living our lives.
But, each time I take a personality quiz I'm surprised by learning just a little bit better how my own brain works. There is really no better way to start the new year than Starting the Year by knowing who you really are + a fun colorful printable!
What is a Personality Test?
I think knowing your top strengths is such invaluable information. All too often, our natural talents go untapped. From a young age to adulthood, we devote more time to fixing our shortcomings than to developing our strengths.
These are the things we should be incorporating into daily life whether you are working as a business professional, if you are a student or at home with children! The times I was using my natural talents when working, were the the times I was complemented most.
What are the best Personality Tests to take?
Knowing your personality type can really help open your eyes to better understanding yourself. Each time I look back on the results of my Myers Briggs or Strengths Finder tests, I understand more clearly why I do certain things. I then am able to prepare better ways for dealing with conflict, dealing with people and dealing with deadlines.
I have also become quite obsessed with the Enneagram. I just bought this book, The Road back to You and have found it so insightful!
Most people think they know what they are good at. They are usually wrong.' -Peter Drucker of The Harvard Business Review
One of my previous employers, had an annual staff retreat to discuss the future of the company, the business statement, goals for the following year and team building. One year, we were all given the Strength Finders book, asked to take the quiz at the back of the book and submit our results. I was excited once I found out my top 5 personality traits!
They were SO right on and I was thrilled to see how the company was planning to use the personality information within our office. The day of the staff retreat came and we all proudly went around the room announcing our top 5 traits. It was written down on a piece of paper and then we never ever spoke about those traits again. Oh, what a tragedy!
Enneagram Personality Test
Don't get me wrong. I know people have issue with the Myers Briggs personality test and I'm sure there are flaws with The Strength Finders test. However, I have really enjoyed learning more about myself with the Enneagram more than any other test so far. But, any three of these would be an amazing starting point for the year!
These types of tests help point out that people behave differently because they view and interact with the world in very different ways, imagine that.
My Challenge to You –
Take 15 minutes right now and take the online Myers Briggs test. You can check out this particular book about it, if you are more of a book person. Even if you have already taken it in college or high school or at a company retreat. You probably forgot what your results were and believe me when I say you will get lost in reading the details of your described personality.
If you want to take it one step further, I highly recommend getting the Strengths Finder book and taking their test. (Note, you have to purchase the book in order to take the assessment.) There is a one time code in the book, specific for your book. The book is full of strategies for applying your strengths and will change the way you look at yourself and the world around you. I actually reference back to this book all the time.
And if you are ready to really see a glimpse into both the way you work and process life in healthy and unhealthy settings, the Enneagram is the way to go. This book allows you to learn about each of the nine Enneagram types. Not only will you learn more about yourself, but you will also start to see the world through other people's eyes, understanding how and why people think, feel, and act the way they do.

My results – My Myers Briggs results are ENFJ, my top Strengths are Positivity, Arranger, Harmony, Discipline and Developer and I am a Peacemakers 9, wing 1 on the Enneagram.
We often get so good at the wrong things and spend a lifetime doing work that conflicts with our strengths. I am definitely not saying go quit your job, but I can see most of my dissatisfaction from previous employments, has been because I was not using my strengths. Many of the things I am doing with my blog and as a mother to young children are exactly inline with my top strengths and personality type.
It is up to each person to recognize his or her true preferences.' -Isabel Briggs Myers
Who knew that four letters, five strengths and a few numbers could bring so much clarity to your life, right?!! There is so much that makes you, you and it's far beyond something a personality test can tell you, but starting the journey to learn more about you, helps you gain a whole new perspective on life. And that is a pretty great way to start the new year!
Did you know I wrote an ebook all about Just Starting? It talks about figuring out your dreams, getting a plan in place and reminding you that slow and steady growth is the way to go. I'm SO THRILLED to share my Just Start ebook with you!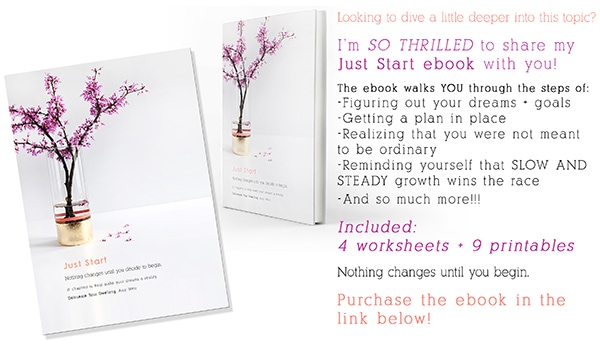 The link to purchase is HERE!!
Are you excited to get my colorful "You're just my type" printable? See below on how to get it.
IT'S DOWNLOAD TIME:
Sign up for the DYD Insider newsletter to receive access to my ENTIRE DYD Printable Library along with this 'you're just my type' printable!!!

Already a DYD Newsletter Insider? Click on over here to access the printables library using the password found at the bottom of any email I've sent you.
And I would love love love to hear what your results are in the comments below!
Ready for TONS of inspiration like this?
Does Slow and Steady really win the race?
5 Tips to create a Sustainable Business
I've picked my word of the year, now what?
Looking to set some Goals?
Start the year by knowing WHO you are with a Personality Quiz
Start where you can
3 Reasons to Start something New
Life is Tough, but so are YOU printable
Just Start
And then I just Started
Just Start ebook
SaveSave
SaveSave