Giving your home a fresh start in the New Year
INSIDE : Check out four simple tips for giving your home a fresh start in the New Year. You will be happy you took the time to get your home in order.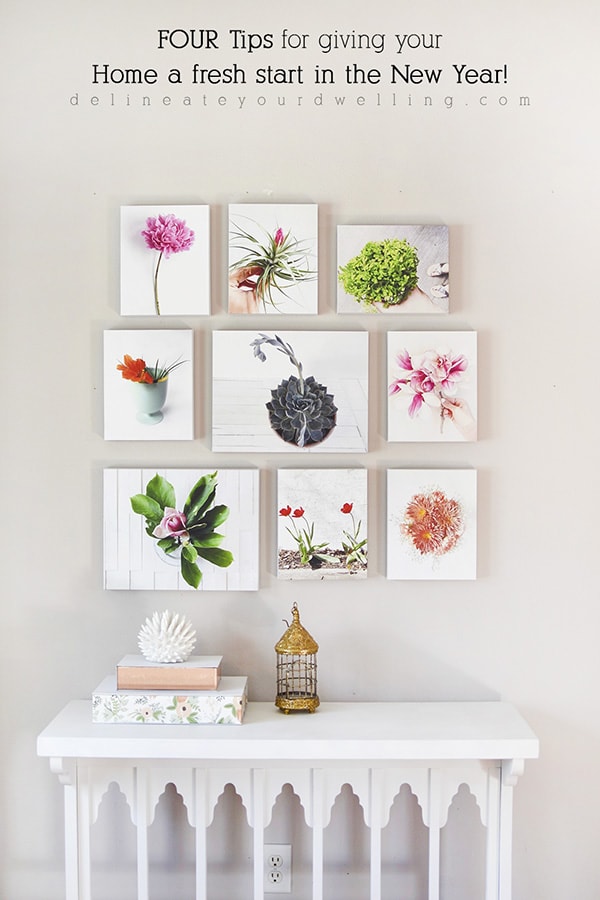 Thank you to Mixbook for kindly sponsoring this post.
As soon as January hits, something inside me says it's time to start with a clean slate on all levels. I love setting goals for the year, both personally and for my business. However often times, the place we all spend the most time in, our home, is neglected.
Today, I am sharing four tips for Giving your home a fresh start in the New Year and how these gorgeous photo canvas prints are helping me accomplish it.
1. Spring Cleaning
The first tip for giving your home a fresh start is to give everything a nice dust and cleaning off. For most of us, we have just taken down all our holiday decor. After more time spent at home during family visits and school breaks, everything could probably use a good once over!
This is when I like to spend time on each room and one by one, give everything a proper cleaning. I hate to admit that my weekly cleaning doesn't get as down and dirty as I like, so this is a chance to really get things in order for the start of the year.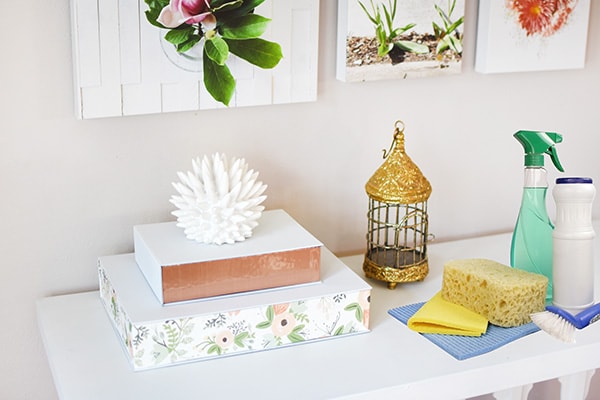 We recently got a Roomba and I've got to say… it's changed our life. Also, here are some of my very favorite cleaning products for our home.
2. Declutter + Purge
If your home is like mine, it was already full of 'stuff' and after all the holiday gift giving you typically have just that much more. When in doubt, my answer almost always is goodbye. You can see my list for 25 things to rid of and feel awesome about.
Often times, physical clutter equals mental clutter and to be honest, as a mama to two small children, I need to keep all the mental capacity I possibly can!
Go through your home and get rid of things you no longer need. Find a local organization and donate. Out with the old, in with the new for fresh home.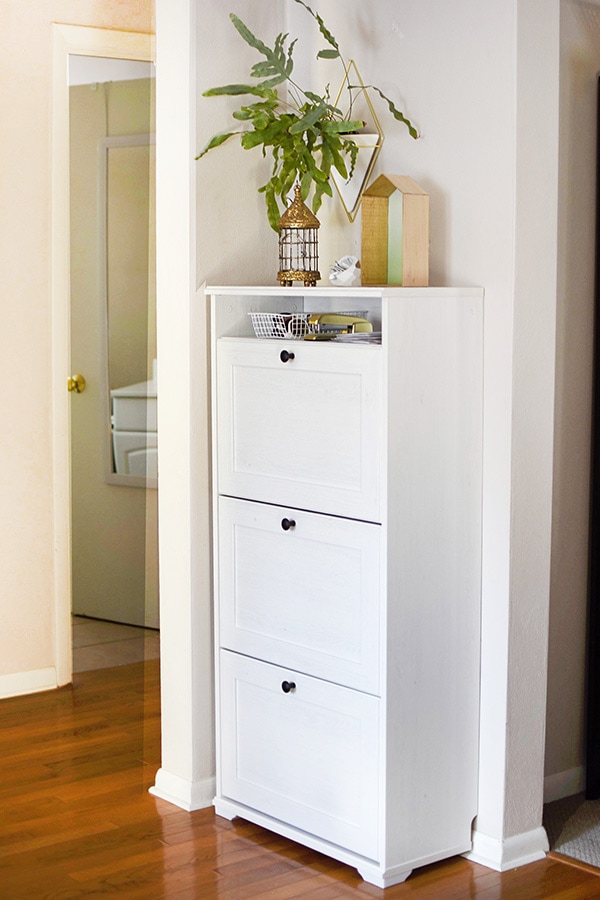 3. Add Plants
Studies shows adding houseplants does more than just beautify your indoor space. They can bring a host of physical and mental health benefits, like filtering out polluted indoor air. However, sometimes it's difficult because of window locations and space to have many plants, as is the case in my current rental home!
However, even being close to greenery makes me feel less stressed and more relaxed. So I have come up with the perfect solution — HANG PICTURES OF PLANTS in my house!!!
When I saw Mixbook had gorgeous thick photo canvas prints available, I knew they would be the perfect solution.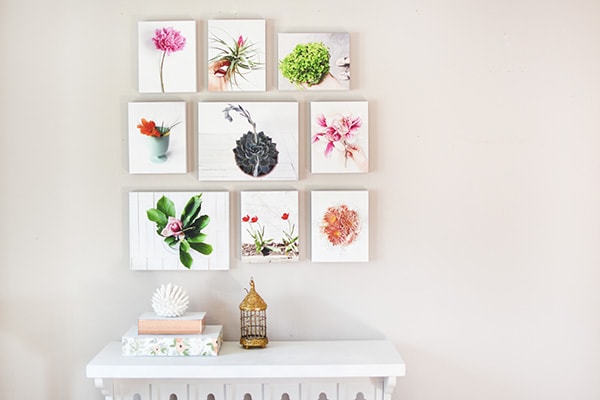 I am a plant person and often take pictures of them from neighborhood walks, to bouquets in my house, to plants I grow in my backyard. I then brought them into Mixbook online and sized them appropriately for the photo canvas prints.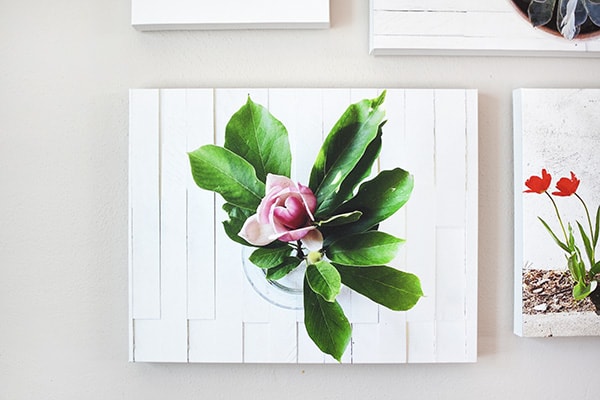 Each of my plant pictures has a story and I love that they are now adorning my walls… a plant gifted to me by a friend, gorgeous red tulips discovered on a walk with my babies, a plant I bought when we made a big move, etc…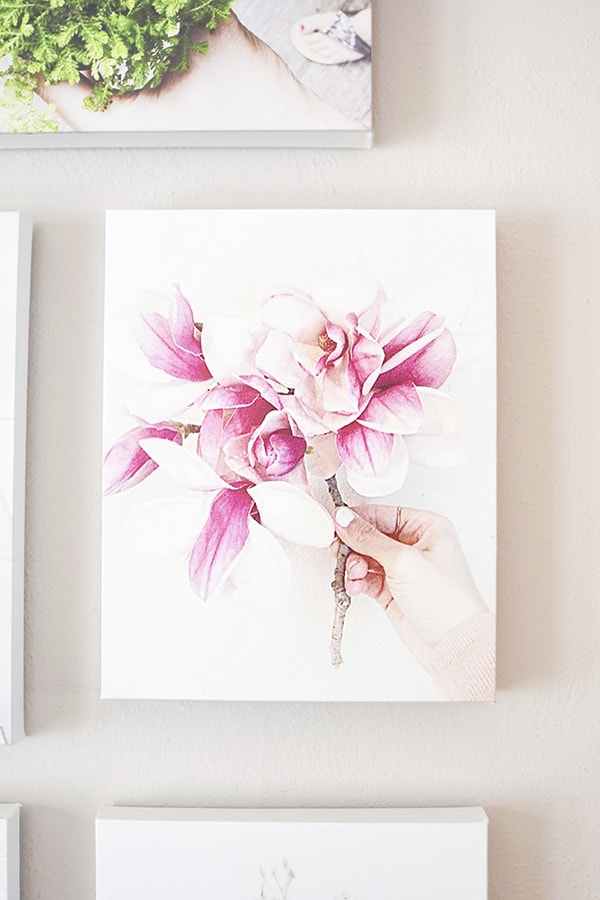 I was blown away when my prints arrived. The picture and color quality is unbelievable and I am not kidding when I say that I gasped out loud when I laid them all out on the floor – they are that gorgeous!
They are printed on gallery-quality textured canvas and have precisely finished corners. The front construction of the canvas will never stretch or sag.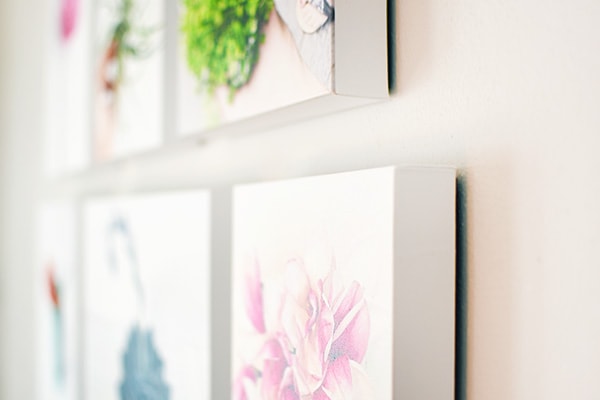 When there are plants around us, we feel quieter and more relaxed. Each of the pictures I have hanging in my home is a plant I have grown or has been part of a special memory.
I don't know why I've not hung pictures of my plants before but I think it's the best idea ever for the New Year!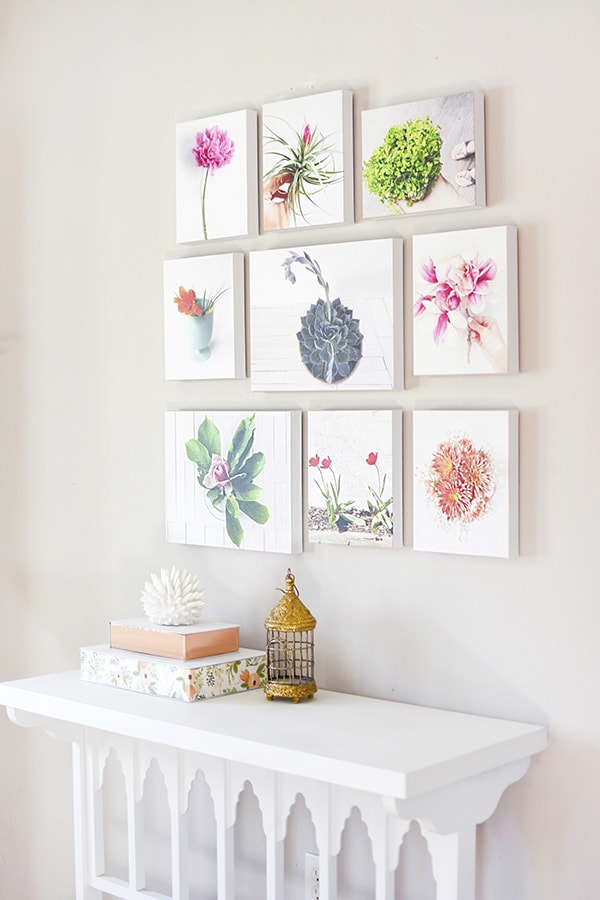 And did I mention, the Mixbook Canvas prints come with a finished backing and mounted hardware. So I literally was able to hang my canvas prints right out of the box.
4. Brighten + Minimize your decor
Once holiday decor is taken down, your home always feels a little bare and empty. Sometimes it takes a few days to get used to less stuff filling your walls and halls. Our natural tendency is to fill the empty, but this year I am keeping my mantle a little more bare and minimized.
I put away the Christmas pillows and blankets and have replaced them with bright and simple pillows and throws. It's like telling your home, "Let's start fresh. Let's continue on with winter and not fill it up with unnecessary!"
I like bringing in lots of white, gold, copper and texture. Plus, once Spring time hits it is so simple to add small pops of color and your home is set without having to do a huge decor overall.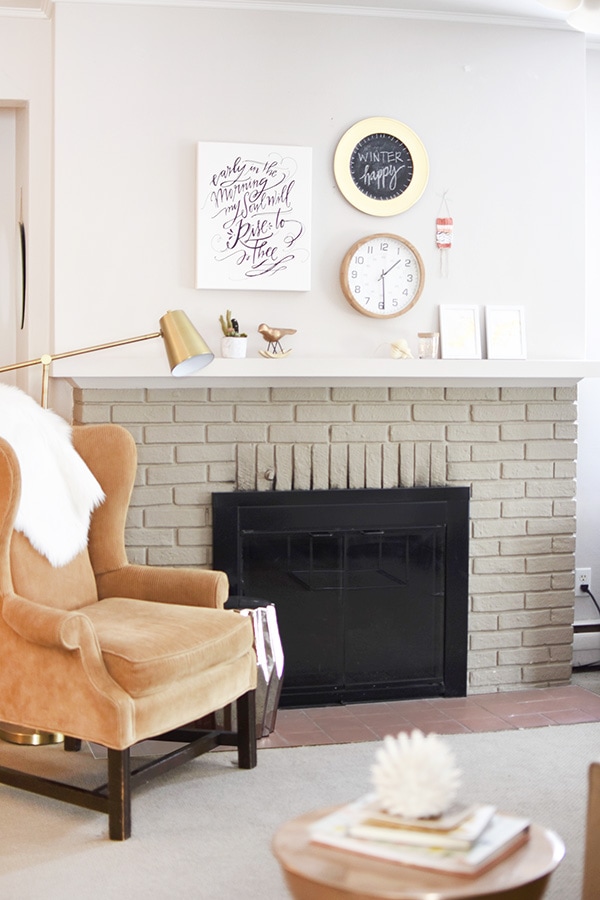 Be sure to pin this post for later when you have all your holiday decor down and are ready to tackle the New Year!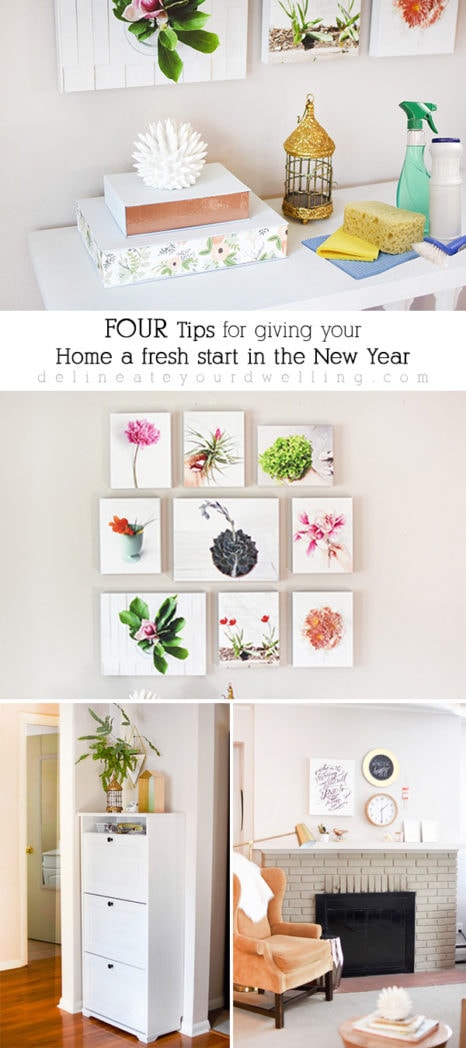 What things do you do to get your home ready for the New Year?
All opinions are 100% honest & completely my own. Thanks for supporting brands that help keep the fun projects coming on Delineate Your Dwelling!